Damon Hill on Michael Schumacher: My Greatest Rival
How do you up your game when a ruthless machine like Schuey arrives? Damon Hill recalls the soul-searching required to take on a genius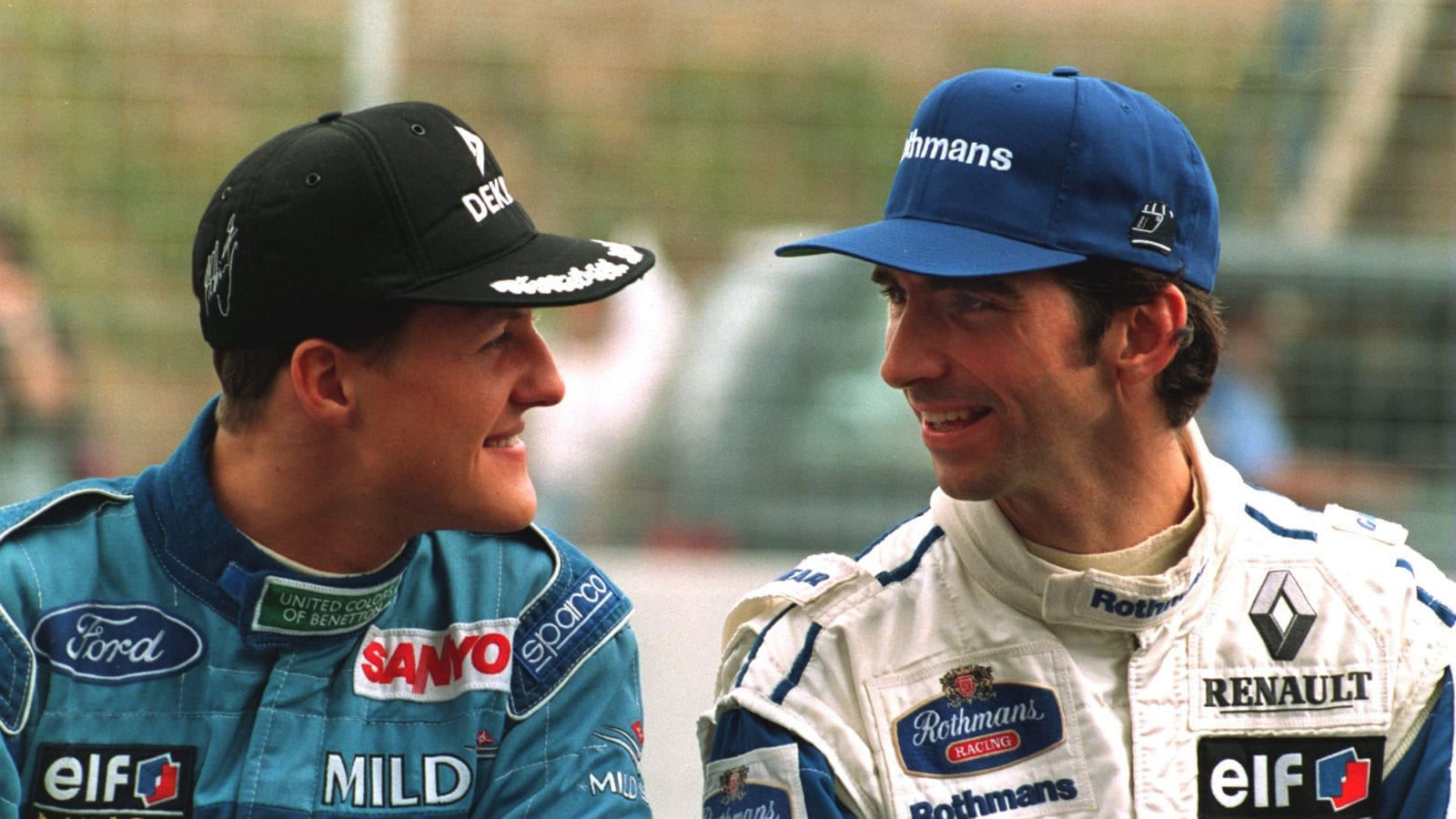 Rivalries start with your team-mates. In Formula Ford it was the whole gang of them. I'd come from bike racing and this was the first time I'd been up against people who could pull something else out of the bag.
My toughest rival? It has to be Michael Schumacher. At the start of 1994 he hadn't won a championship, but he'd already been putting the pressure on Ayrton Senna, and then, after Imola, the pressure was turned on me, the full weight of his potency. Nobody was fully aware of just how much brilliance he had in him, though it was pretty obvious by the end of the year when he beat me to the title by one point after the collision in Adelaide.
People talk about Adelaide as the low point, our rivalry at its most intense, but for me it was 1995 when it got really serious. I ran into him at the second chicane at Monza, and we'd already collided at Silverstone. Coming into Priory he went very wide, opened the door, almost like he was inviting me in there on the inside of him. I'd been catching him fast, on new tyres, and I think he realised I was going to pass him, that I had an advantage. He turned in on me and we both went off. Part of his genius was out-psyching people into those situations.
He was ruthless, very tough emotionally; there was no camaraderie, no empathy with competitors. He gave nothing away. That's not a criticism, that's how he was – 100% effective as a competitor. He was good with his words too, sticking the knife in.
You can look at what a rival is doing and maybe learn something. I watched a replay of qualifying in Monaco with Patrick Head [technical director at Williams] and, seeing Michael pass the barrier on the inside of Tabac, I said to Patrick, 'Bloody hell that was close,' and Patrick just said, 'Well, that's what you're supposed to be doing.' I told him, 'Forget it, I'm never going to go that close to the Armco there.'
He was just relentless. He had all of us on the ropes for some time, but the equipment finally came to me with a great car in 1996 with the FW18 when Michael's Ferrari wasn't good enough for him to challenge the Williams. He was eight years younger than me, and I've often thought that if I'd started karting as a child, maybe I would have that extra edge. Michael was able to drive at a very high level while still having spare capacity to think about all the other things. Most of my capacity was taken up with pushing myself to the edge.
You can think you're working hard enough, you're on the limit, but then someone like Michael comes along, and it's a watershed. Can you change your personality, your character, to deal with a rival like Michael? It's not so easy. You follow your nature and, if you don't, you become unhappy. Michael was not a bad person. Professionally he was what he needed to be. When I won the title in '96 he came to congratulate me, which was a nice gesture."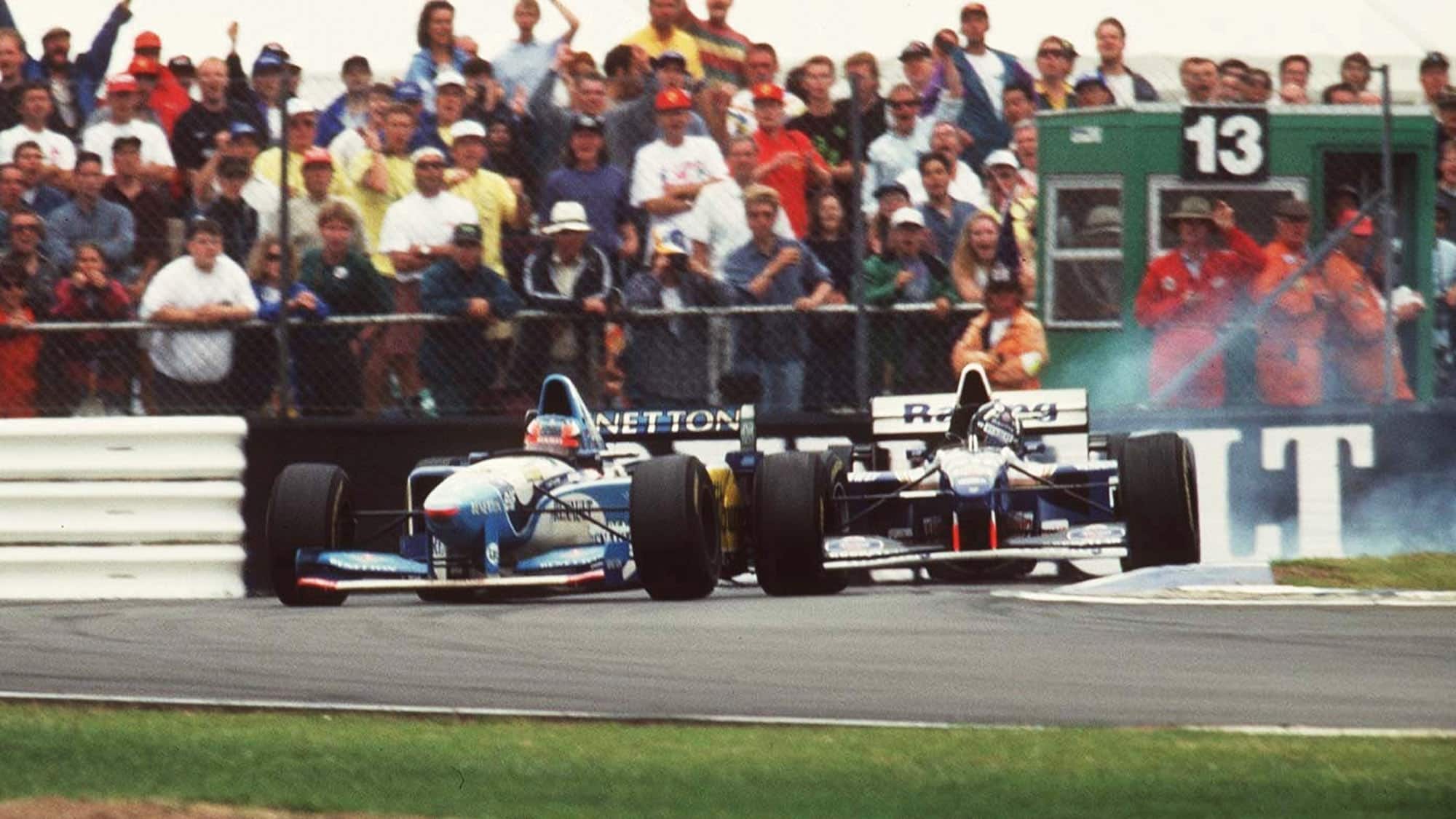 Damon Hill and Michael Schumacher head-to-head
Stats from F1 1992-99. Schumacher was disqualified in 1997 but his results for that season have been kept for analysis
| | | |
| --- | --- | --- |
| Hill | vs | Schumacher |
| 22 | Wins | 35 |
| 20 | Poles | 23 |
| 19 | Fastest laps | 38 |
| 42 | Podiums | 63 |
| 360 | Points | 537 |