Andretti & Stewart: The talent that makes an all-round driving great
Motor sport is infused with the romance of them, but what makes a great all-rounder – a driver who can win in anything? Rob Widdows asks Mario Andretti and Jackie Stewart who are uniquely placed to discuss the skills required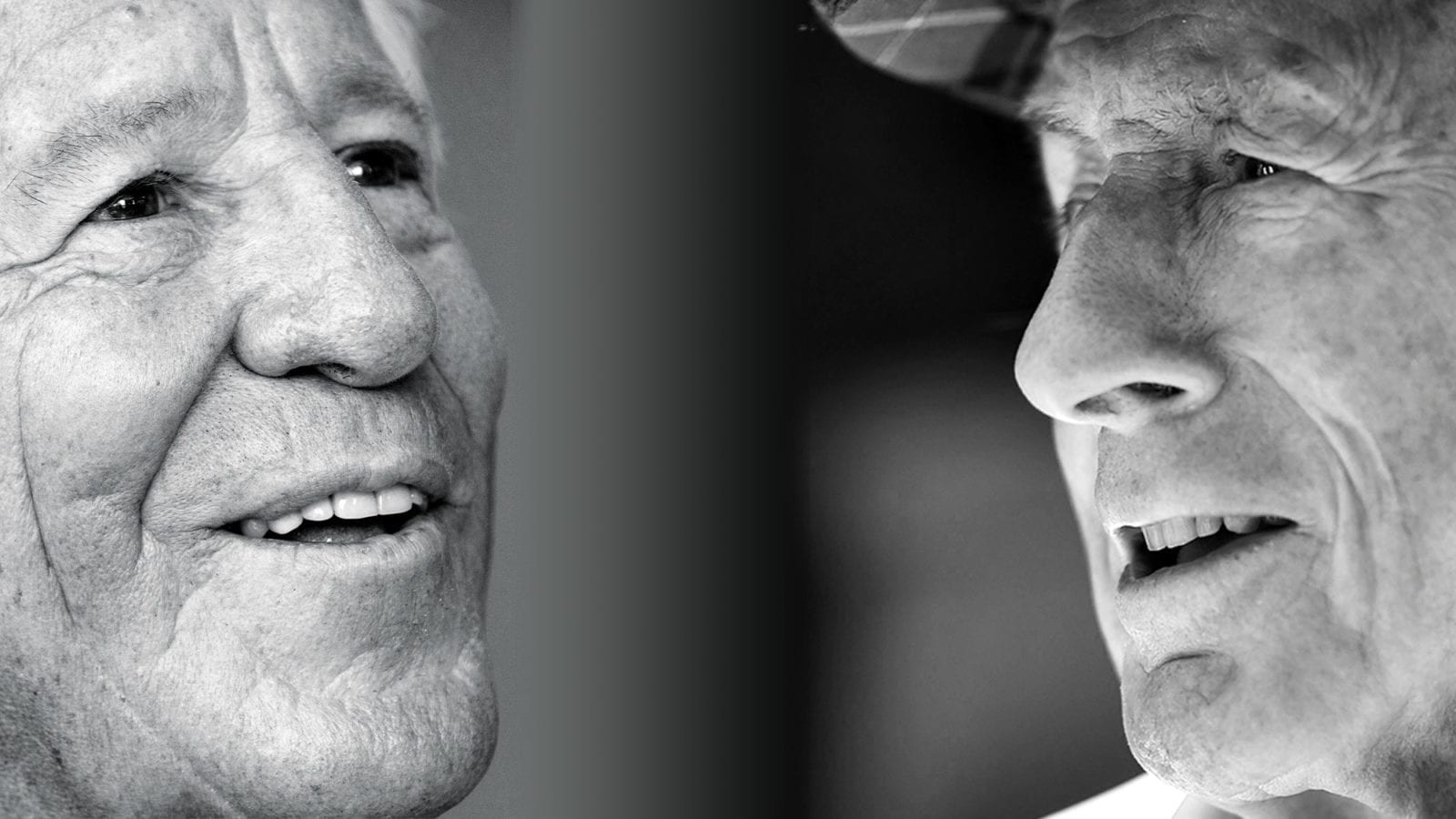 Back in what some like to call the 'good old days' racing drivers were freelancers, heroes for hire, hustling a grand prix car round Monte Carlo one weekend and taking a Lotus Cortina by the scruff of the neck the next.
Unlike today where specialisation is key, to be a racing driver half a generation ago you had – almost by definition – to be an all-rounder. One who could adapt their style to whatever machinery was available.
But to dominate across multiple disciplines was still rare. To move between such different cars successfully you needed to have been born with exceptional natural talent, a God-given ability to win granted to just a few drivers in each generation. Such men speak of being able to feel what a car is doing at any given moment, to anticipate its foibles and instantly react to both car and conditions. They might also need a capacity for long-distance travel, to capture the rewards.
Most racing fans will have their own shortlist of such multi-talented drivers but Sir Jackie Stewart and Mario Andretti surely exemplify the skills required to win in so many different arenas.
To celebrate this month's cover story we asked these two legends of the sport to tell us what makes a great all-rounder, what it takes to win, whatever the weather, on everything from streets, to ovals and traditional circuits.
"It's all about natural ability and versatility, and once you've proved yourself, won races and championships, teams start to ask you to drive different cars," says Stewart, triple F1 world champion, Indy 500 Rookie of the Year, Tasman champion, and winner of four races in one day at Crystal Palace driving a Jaguar XK120, a Lotus Cortina, a lightweight E-type and a single-seater.
"Just because you're a good road racer doesn't mean you will go well at Indy, for example, so you have to learn new skills and that's where sheer natural ability comes in. Mario is one of the very few people who came to F1 from IndyCar and was equally successful. Opportunity is important, someone seeing your talent and inviting you to drive. Like Ecurie Ecosse gave me my first opportunity and then Ken Tyrrell picked me up. Both Mario and I had versatility at an early age and then we developed that ability as the opportunities came along. Sometimes I think, 'Why did I do all those different races in different cars?' And of course it wasn't about the money, it was about just wanting to drive, to race and use the talent I'd been given."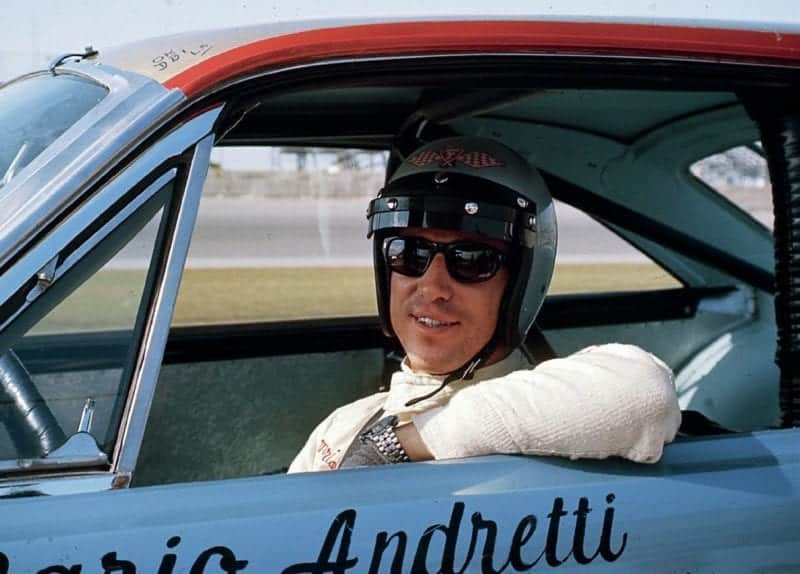 Andretti agrees but adds another element. "It's the love and the passion," he says. "I wanted to be a racing driver so bad and it seemed an impossible dream,so I cherished every opportunity to race any car I could. I was driven by curiosity too, the sport is so rich with opportunities, and – as Jackie said – if you have the skill and the desire you will be invited to race in many categories."
Andretti is arguably the greatest of all-rounders: F1 world champion, IndyCar champion, Le Mans class winner, NASCAR winner and sprint car champion.
"I always had F1 in the back of my mind because that's where my love of the sport began back when I was still in Italy. At Indy in '65 I got to meet Colin Chapman and Jimmy Clark, and I said to Colin, 'One day I want to do Formula 1,' and he said, 'Whenever you think you're ready, I'll have a car for you.' Then along came the Ford Le Mans programme, thousands of miles of testing, learning new skills from Ken Miles, Bruce McLaren. It's the desire, the satisfaction of competing in so many different categories with top teams, that's what I wanted from the sport. And looking back I wouldn't change a thing."
These two winners first met on the track at the United States Grand Prix at Watkins Glen in 1968.
"Colin put me in the Lotus for Watkins Glen, my first grand prix. I was ready, and I got pole ahead of Jackie in the Matra," remembers Andretti.
"That really p***ed me off," laughs Stewart back.
"I liked it a lot," says Mario, "and then my first win, in South Africa with Ferrari in 1971. Jackie was on pole in the Tyrrell but I beat him in the race, he was second."
"I'm getting beaten up here," says Jackie, laughing, "but you know, at the end of the day a really good driver can win in any kind of car. It comes back to natural ability, Mario had it, I like to think I had it, and that's what all the great all-rounders need. And – as you can tell – we're all very competitive people. We were both lucky to have so much variety in our careers, and to race for the best teams. That's the privilege of being seen as a great all-round driver if you like."
"Yeah, and its the hunger to be part of every aspect of the sport," says Andretti, "and you have to be able to adapt, to find the limit of each and every car, to feel what the car is doing. Here's an example of what I mean… I learnt so much about racing in the wet from my sprint car races on the dirt ovals. On the dirt the track is changing every lap, just like in the rain, you're looking for new lines, finding the grip, feeling the track surface under you, and one discipline can teach you about the other. The ultimate challenge, the satisfaction, is 'How can I win the game in somebody else's sandbox?' That's the trick, that's the challenge you have to embrace."
"It's the hunger to be part of every aspect of the sport"
"Yes, we end where we began, it's about versatility," says Stewart. "There are the specialists and then there are drivers who can move from car to car and win."
So, who do these two multi-talented champions rate as having the requisite versatility, passion and skill to be called a great all-rounder?
Mario Andretti: "First I wanna say I don't have all the background, the facts and the figures about these drivers but I can tell you that, over the years, they all have things in common. Versatility, natural talent, the ability to extract the maximum from any car, take them to the limit, that's their job. They are driving faster now, because the cars are faster, but a true champion will always come out on top whatever the car. That's the challenge."
Sir Jackie Stewart: "Well, yes, and we start with Stirling Moss obviously. He said that the reason he did so many races was for the money but he was joking and playing down his success. He was better, and faster, on the Mille Miglia than Fangio. That doesn't mean he was a better driver than Fangio, it simply means he was the master of the Mille Miglia. For me, personally, Fangio was my absolute hero, both on and off the track, a magnificent racer and a true gentleman, too. Stirling has to be right at the top of the list. You only have to look at how many races he won in different cars. He was a totally versatile driver with great natural ability, like Fangio. They could both drive and win in anything."
MA: "Moss yes, absolutely. I'm sure he didn't race just for the money. We would all have raced for free if we'd had to, wouldn't we? Okay the money would help to support the family, provide for them if anything happened to me on the track, and I must confess I always went for the best possible contract and you always want to negotiate the best deal. Some drivers are smarter than others, like Niki Lauda, and it's a challenge to get the most out of what you're doing when it comes to contracts. It's tough to put a price on a driver even today."
Rob Widdows: "Okay, we agree that Stirling and Fangio were two of the greatest but who else should we consider?"
JS: "Jacky Ickx, I think. He went from Formula 1 to sports car racing, which was not as competitive, not as ten tenths as Formula 1. Nevertheless he was successful in both F1 and long-distance racing. So yes, Jacky Ickx was another great versatile driver.
RW: "And Vic Elford?"
JS: "He was very good in sports car racing but never made it in Formula 1. No disrespect at all, but there seemed to be something missing there in adjusting to the technique of driving Formula 1 cars, which require different characteristics of driving. The limits you have to go to in a grand prix car are beyond what you do in endurance racing. You shouldn't be doing ten tenths in a long-distance race whereas in Formula 1 you are right on the limit for most of the time. It's easier to go from Formula 1 to another category than the other way round because you're at the top end in Formula 1. Everything else is a compromise in comparison to the absolute precision of grand prix racing."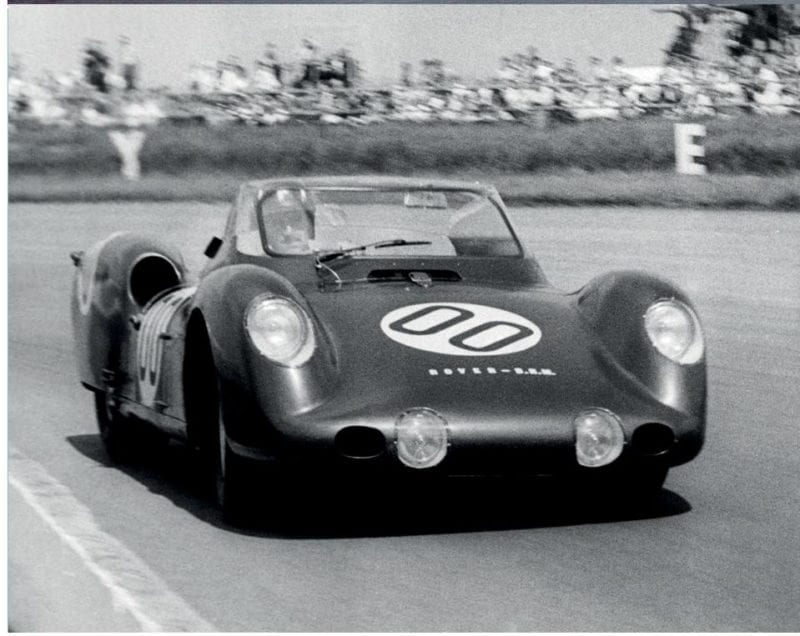 RW: "AJ Foyt has his place here too, doesn't he, Mario?"
MA: "Yes, for the Americans he's a big name and I watched what he did when I started on the dirt ovals. He was the king, the one to beat and he didn't like it when I beat him. Our rivalry was pretty intense on and off the track. He won Le Mans with Dan Gurney in the Ford GT40, and the Indy 500 four times, so yeah, he has his place in history."
RW: "Do we include Jimmy Clark, Jackie?"
JS: "Yes we do. I learnt so much from Jimmy when I arrived in Formula 1. He was already there before me and was simply the best. He was what I call a truly classical driver, so smooth, so natural. You could always trust him on the track and he was another with that versatility, winning in different cars on the same day. I share the Goodwood lap record with Jimmy, from the last Formula 1 race there, so that's nice for me."
MA: "And we have to include Graham Hill. He's in the top bracket no question. Still the only guy to win the Indy 500, Le Mans and the World Championship. He was so good at Indy, especially with the Lotus turbine car, and remember, the whole thing was so foreign to him at the time. He did everything in a very quiet way. That was typical Graham. His record is stellar and enviable. Look at how many times he won in Monaco. He certainly belongs right at the top and definitely comes into these great all-rounders we are discussing –a winner in so many categories."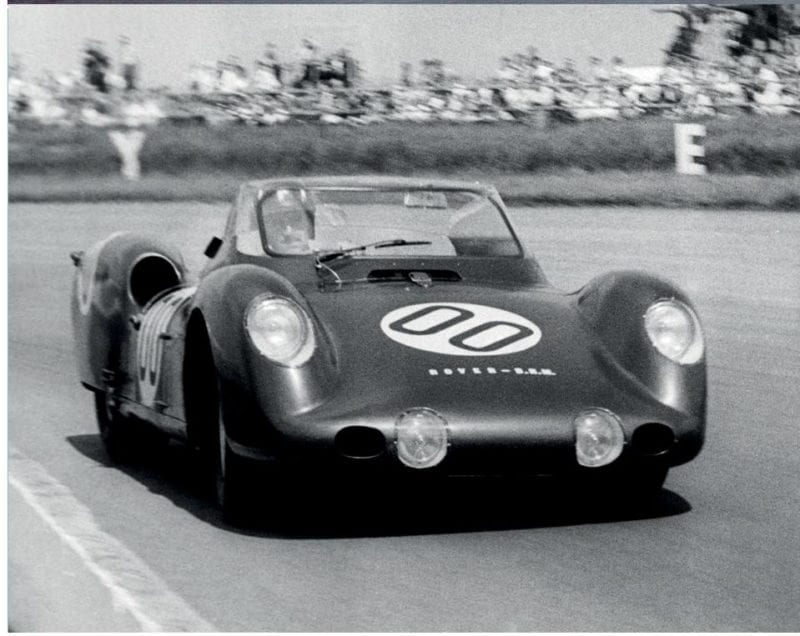 RW: "And Dan Gurney?"
MA: "Yeah, Dan deserves a lot of credit for what he achieved. He won in Formula 1, at Indy, in Can-Am and in stock cars so he mastered all these different disciplines. We all had different opportunities at different times. I have a tough time judging other people. Sometimes it can be unfair, and I leave these judgements to the experts. A champion of yesterday would be a champion of today. These drivers extract the maximum from what they are given to race. It's always that human element even though nowadays they have it easier with the computers, you can't over-rev on a downshift, they have so much data. You can analyse forever who's better than another but it's never cut and dried."
JS: "Coming back to Dan Gurney, I always liked him as a man. He was a great ambassador for the United States, very sophisticated and carried the flag for America in a very dignified fashion. He didn't have the success that you had Mario, but he won a lot of races, created his own racing team, won a grand prix in the Eagle they designed and built."
MA: "You know, every decade is different, more drivers specialise now because of their contracts. But I tell you, none of my contracts allowed me to race in other categories but I was going to do it anyway. I remember that I was testing with Lotus at Silverstone on a Wednesday, there was no grand prix that weekend, so I went back to America and raced for Roger Penske. Colin said, 'You can't do that.' But nobody was ever going to own me 100% so I did what I wanted as long as it never interfered with my main objective at the time. My free time was always my own, end of story."
JS: "That's what made you who you are Mario, and how you did all those things."
RW: "Should we include Fernando Alonso? Mario, he drove for your son Michael's team so you saw him close up."
MA: "Fernando wanted to come to Indy and beat the guys at their own game, not just get a feel for that type of racing. You have to have that mindset to have a chance of winning and we know he's a winner, twice world champion, twice a Le Mans winner with Toyota. He didn't have any trouble adjusting to the oval but he needed a good team, good equipment, and of course I think Michael's team is one of the best in the business. It was totally foreign for him because of the oval factor.
"Alonso showed the value of expanding into other disciplines"
"I was there when he had his first experience on the track. My grandson Marco had set up the car to make sure it had good speed, so Fernando had the confidence to go out and work up to the right level. He's a quality driver and he did himself proud. In the race he was a force to be reckoned with, and then, lo and behold, the Honda engine let him down when he was potentially in a position to win it.
"He's another one who showed the value of expanding into other disciplines, not just to be there, but to be competitive, to win. You can tell him – the one thing that's missing now is NASCAR. He needs to try a NASCAR.In today's world, where specialising in one category is very much the thing, I have a lot of respect for him for venturing away from Formula 1. For me, it was a breath of fresh air to see Fernando sacrifice a couple of years of Formula 1, come to Indy, and do it well.
"He was always going to be a force to be reckoned with wherever he went, his reputation getting him the best equipment, and you need that. It's been great for the sport, great for him, and I love the fact that he wanted to go for it."
JS: "Yes, Alonso is right up there, no question. He could and should have won more championships. He's been one of the best in F1 over recent years. The endurance wins and the performance at his first Indy 500 just prove his versatility and the talent that we've been talking about today."
MA: "Yeah, agreed, and while we're on recent or current drivers we have Colton Herta winning in IndyCar for Michael's team and he has great potential for a move to Formula 1. He raced alongside Lando Norris when he was in Europe as a youngster and I think Lando would speak highly of Colton. He has tremendous outright speed, he's very composed and calm under pressure and doesn't put a wheel wrong. He's won these races not on strategy but on pure speed and I think he has a lot to offer. I know he'd like a shot at Formula 1."
And who said all-rounders were a thing of the past…