Timing a land speed record. Details matter.
IN THE SPIRIT OF BOD AND JENKS

Editorial
+44 (0) 20 7349 8484
[email protected]
18-20 Rosemont Road, London NW3 6NE, UK
Editor Joe Dunn
Editors-at-Large Gordon Cruickshank & Simon Arron
Grand Prix Editor Mark Hughes
Art Editor Owen Norris
Chief Sub-Editor Lee Gale
Digital Editor Dominic Tobin
Staff Writer Jake Williams-Smith
Digital Writer James Elson
Contributing Editors Andrew Frankel, Doug Nye, Mat Oxley
Special contributors Gary Watkins, Robert Ladbrook, Simon de Burton, Damien Smith
Picture Libraries Getty Images, DPPI, Grand Prix Photo
Special thanks to 
Steve Holter for his Land Speed Record expertise and Sir Jackie Stewart and Mario Andretti for their time and insight
Advertising
+44 (0) 20 7349 8484
[email protected]
Commercial Director Sean Costa
Commercial Manager Mike O'Hare
Advertising Manager Paula Trainor
Sales Executive Connor Garnett
Publishing
Managing Director Giovanna Latimer
Financial Controller Niall Colbert
Accounts Assistant Eitan Kropp
Digital Operations & Marketing Manager Zamir Walimohamed
Brand & e-Commerce Manager Tim Cooper
Subscriptions Marketing Manager Samantha Nasser
Marketing Executive Jess Hollier
---
Founder Editor Bill Boddy MBE
Proprietor Edward Atkin CBE
---
Details matter.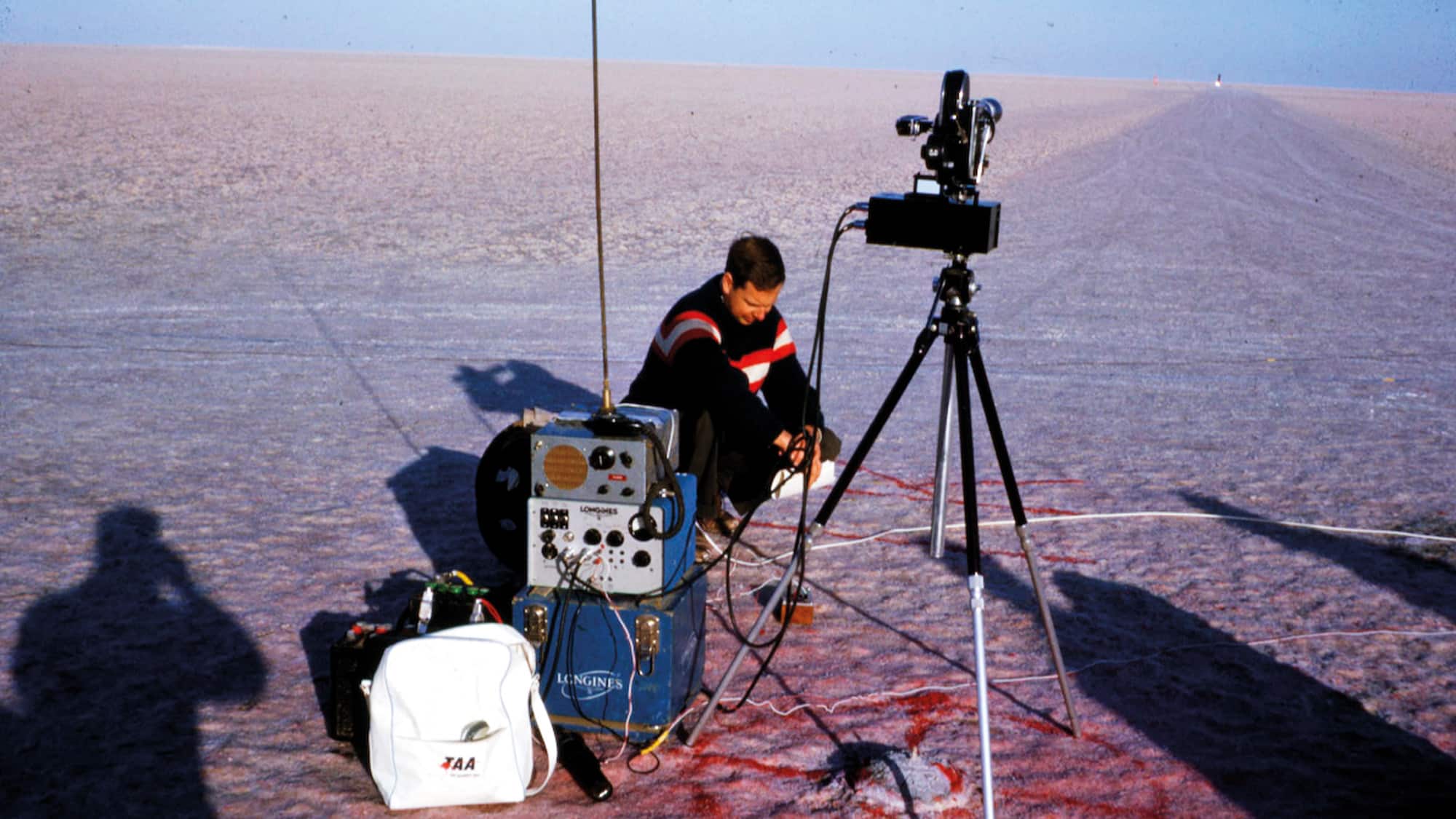 If you want a Land Speed Record, get someone official to time you and make sure you play by their rules. Donald Campbell's 1964 403.10mph, detailed on page 114, was timed by FIA ratified stewards. But it had already been surpassed by Craig Breedlove's Spirit of America at 407.45mph – only that was a jet-powered tricycle, which the FIA didn't count. America did though, so for a while Breedlove was the fastest man in the world in the US, and Campbell the fastest man in the world everywhere else…