2022 Mercedes S 580 review — A plug-in with power
Mercedes luxury leader hits harmonious hybrid note with new S-class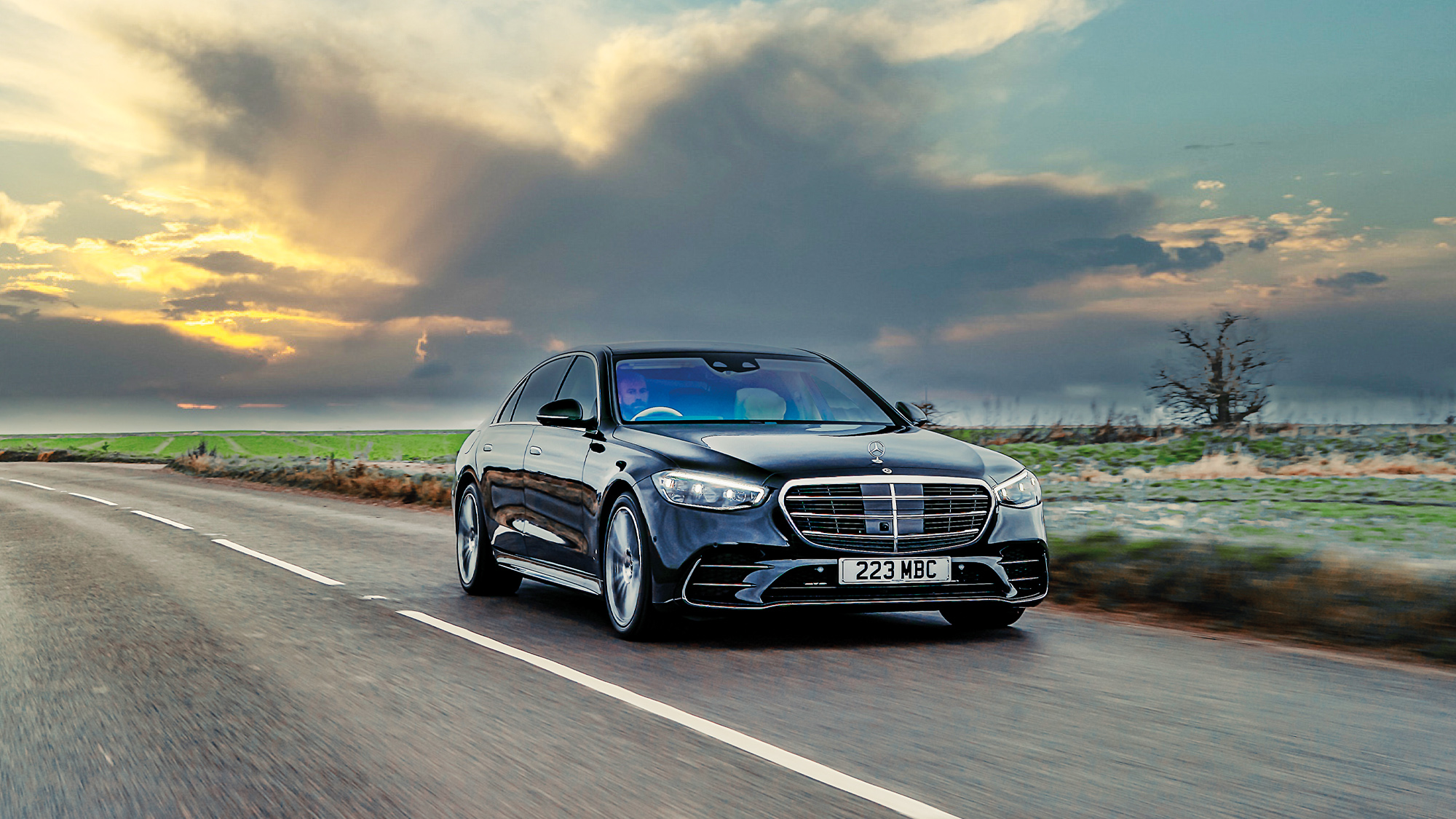 I've always been highly suspicious of plug-in hybrids. Never got my head around having two different 'engines' yet spending almost all your time with one or other switched off, a pointless dead weight to carry about. Why not just buy a diesel?
Well, we know the answer to that now: quite wrongly diesels are now well on their way to becoming social outcasts while in large, luxurious cars, a pure petrol powertrain is expensive to run, cripplingly so to tax. But I still don't care for the miniscule electric range offered by most PHEVs (plug-in hybrid EVs), nor the often fractious relationship between their e-motors and petrol engines, particularly when it comes to handing over power.
But not here. This new S580 e is the best plug-in I've driven. Whereas most, even in the luxury section, won't take you much more than 25 miles on electricity, the S-Class will do 60. Which is why on a 250-mile run to Silverstone and back it did 55mpg plus whatever few quid it cost to charge the battery at home. Better, I found myself straining to discover whether I could hear or feel the transfer of power, but it was actually most easily seen when the rev-counter needle lifted gently off its perch.
Added to the usual S-Class qualities of sumptuous comfort with typical refinement and construction, this is the best S-Class I've driven since the fabled W140 was launched over 30 years ago. Now as then, it is the mainstream luxury car to beat.
Mercedes S 580 E L AMG Line statistics
• Price £113,880
• Engine 3-litre engine, plug-in hybrid drive
• Power 503bhp (total system output)
• Torque 368lb ft (engine), 353lb ft (e-motor)
• Weight 2385kg
• Power to weight 158bhp per tonne
• Transmission Nine-speed auto, rear-wheel drive
• 0-60mph 5.2sec
• Top speed 155mph (87mph electric only)
• Economy 353.1 (WLTP combined)
• Verdict Best S-Class since the '90s