Considering the last authentic Shelby Daytona Cobra sold for £5.9 million at auction back in 2009, it's fair to say the model can be considered out of reach for the vast majority of the planet.
Even more so when you consider that there were only six originals made, between 1964 and '65. That car's price was boosted by the fact chassis CSX 260 won the manufacturers' title of the 1965 World Sportscar Championship, and it's almost undoubtedly appreciated in value since.
If you're craving one, and don't happen to own the country you live in, there is another option. The Daytona Cobra is still being produced, in road-going and in far more affordable form, by Superformance – the American company that specialises in replica and continuation cars.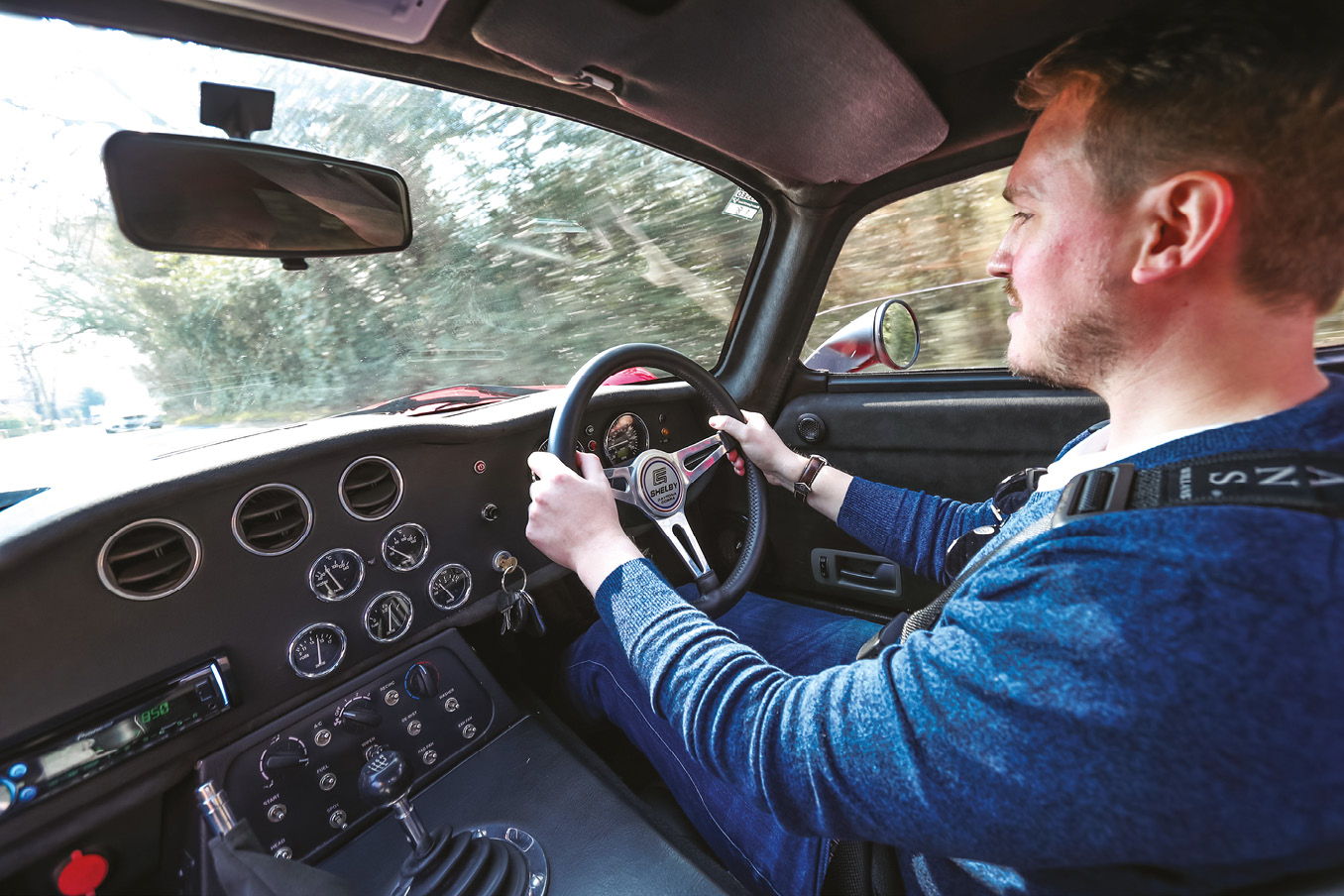 Before anybody waves the 'kit car' flag, these cars may be recreations of Shelby's original, but have more than a little authentic DNA. The chassis is built by Hi-Tech Automotive in South Africa – which also makes the Noble M400 – but the reworked Daytona has been designed by Peter Brock – who also penned the original – and Bob Negstad, who worked up the Ford GT40's chassis and suspension. The cars all get continuation chassis numbers in original Shelby style, such as the desirable 'CSX' of the period machines, and each is officially sanctioned by Shelby and eligible for the Shelby American Automotive Club Register.
Once the chassis have been fabricated, they are shipped to Superformance's distributors around the world. In Britain this mean Le Mans Coupes Ltd near Gatwick, which is run by Nigel Hulme.
"The cars come to us as a rolling chassis, and then we source and fit the drivetrain from a range of engines," says Hulme, who as well as the stunning Daytona recreation also specialises in continuation GT40s and Cobras.
"The first continuation cars were more race than road car, so they had no sound deadening or flexible differential mountings and quite a lot of transmission shunt. They weren't that nice to drive. Hi-Tech owner Jimmy Price got together with Peter Brock and Bob Negstad and they started again with a blank sheet of paper. The car is two per cent larger with a longer wheelbase. It also ditches the old transverse leaf springs for independent coil-over suspension all-round and is aerodynamically better, too. The end result looks like an original Daytona Cobra, but it's an all-round better unit."
It certainly has the stopping power a Daytona should. In Alan Mann Racing red and gold it's stunning.
Inside, the Superformance Daytona has room for two, a boot big enough for a pair of weekend bags and has electric windows and air conditioning.
This car has a 6.2-litre General Motors (Chevrolet) LS3 crate engine. The addition of a unit usually found in a Corvette may be a bit contentious, but Hulme counters "it's the same engine Peter Brock put in his own car, so there's an argument that it's historically correct." Purists will be pleased to know you can also have a Ford Coyote V8. As far as this 520bhp Chevy unit goes, once it starts you don't really care about its lineage. It sounds stunning, and it's loud.
The sound and the seamless wave of power make it thrilling though not an easy drive. The clutch is stiff, the steering at low speed is heavy and the gearshift is rather agricultural, but that makes it a rewarding challenge. It's not cheap, with this particular spec coming in at around £155,000, but compared to the cost of an original it's a bargain.
---
Superformance Shelby Daytona Cobra, £155,000 superformanceuk.com