Although Porsche's 904GTS enjoyed spectacular success almost from the time of its launch in 1964 with victories in circuit races and rallies everywhere from Sicily to Le Mans and from Spa to Watkins Glen, within two years the model was being rapidly overshadowed by Ferrari's Dino 206 – most notably in the prestigious European hillclimb championship
At the time, Ferdinand Piëch – the famous scion of the Porsche dynasty who went on to run the Volkswagen Group – was cutting his teeth as a development engineer at Porsche HQ in Stuttgart, where his first major project became the creation of a 904 successor.
Although similar to its predecessor in having a rear, mid-engine layout, a glassfibre body and sharing brakes, suspension and wheels, the 906 was significantly different thanks to a tubular (rather than box-frame) chassis, and a markedly more powerful motor – most used the 2-litre 220bhp 901 six-cylinder unit – and more aerodynamic, unstressed bodywork that was meticulously hand-layered instead of being sprayed.
The changes meant the 906 weighed 113kg less than the earlier car, handled more nimbly and had a top speed around 170mph.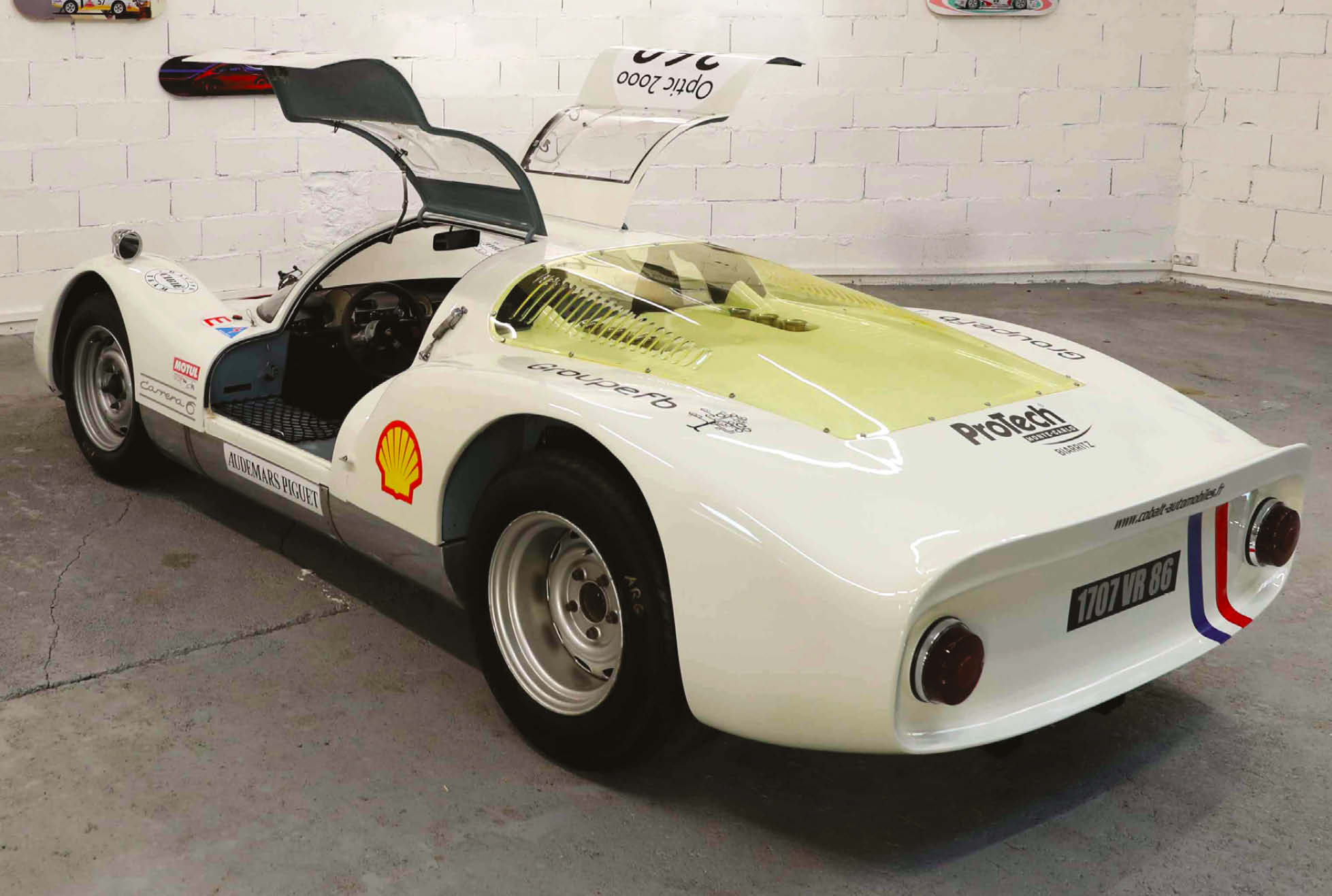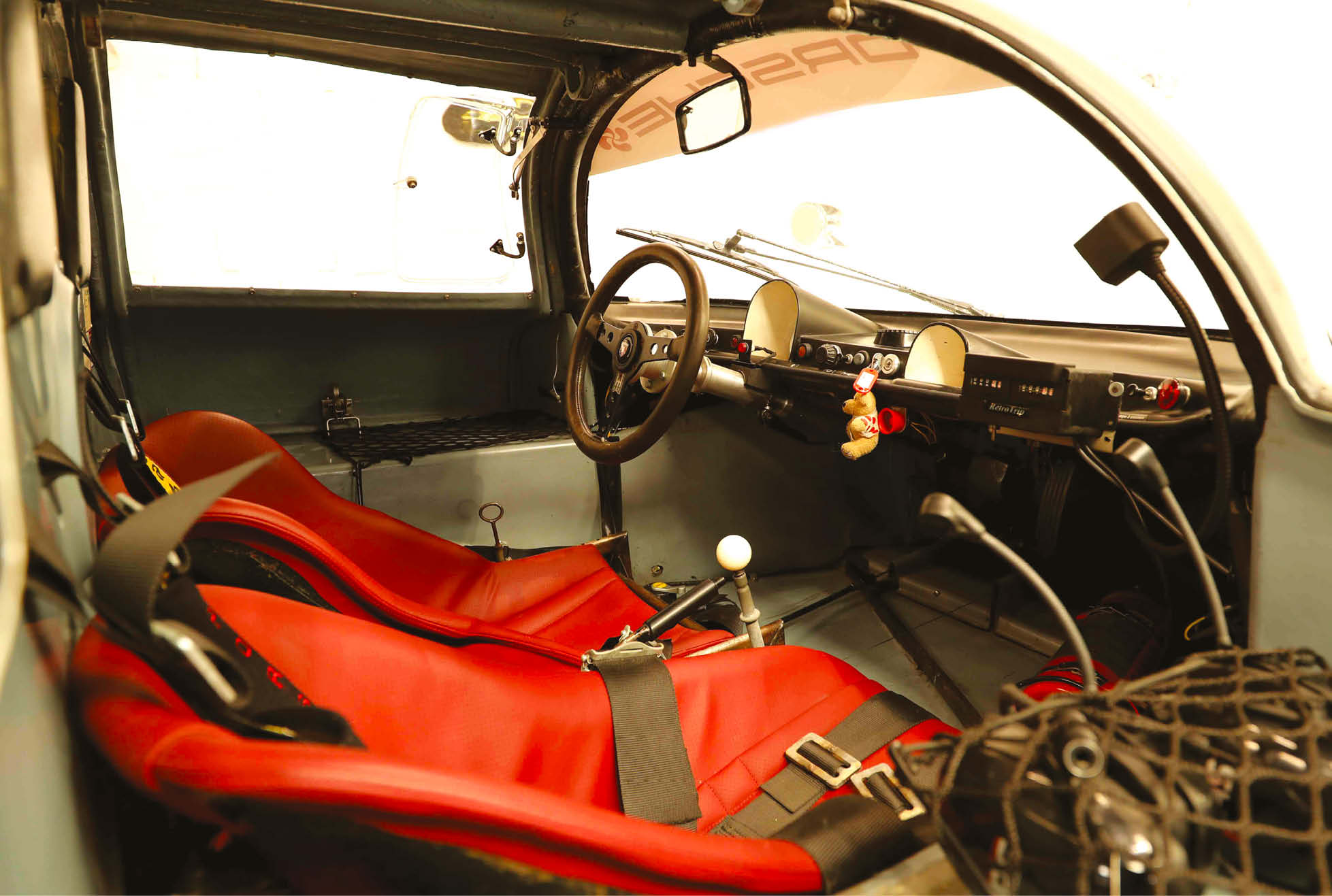 To meet the demands of the new FIA Group 4 category, just 50 customer 906s were produced together with 15 works versions, with the model proving to be the marque's last true street-legal racing car and quickly living up to its expectation by winning its class against the old 904's Dino nemesis on its debut in the 1966 24 Hours of Daytona.
Numerous other impressive competition performances, together with its rarity and 'icon' status, have combined to make the 906 among the most desired of all sports racing cars and one that is welcomed at top-level historic events around the world.
Rarely, however, do examples appear for sale – meaning this one is unlikely to hang around for long, despite its hefty price tag.
Carrying chassis number 114, the car was completed in April 1966 for its first owner Robert Buchet – the celebrated French race and rally driver and double Rome-Liège-Rome winner – who immediately took his new 906 to victory at that month's Montlhéry Coupe de Vitesse.
An attempt at the Le Mans 24 Hours proved less successful for Buchet, who retired after nine hours while running in 18th place (although works 906s finished fourth, fifth, sixth and seventh). But the comprehensive history file being sold with 114 shows that it competed in a further dozen races in '66, two of which it won, and no fewer than 14 the following year with five victories to claim the French track championship.
Indeed, the car boasts one of the fullest race records of any 906, having taken part in a verified 37 events at the hands of two further owners between 1968 and 1970 and winning the latter year's French hillclimb championship title.
Two quiet decades followed, after which the car was comprehensively restored during the mid 1990s by competition Porsche specialist Dieter Eissner, since when it has become a regular sight at major historic motor sport events such as the Tour Auto, Le Mans Classic, Goodwood Revival and Targa Florio Classic.
So, if you have 1.5 million euros burning a hole in your flameproof race suit – now you have something to spend it on.
To see – and hear – 114 in action, watch 'Porsche 906E Le Mans Classic 2012' on YouTube.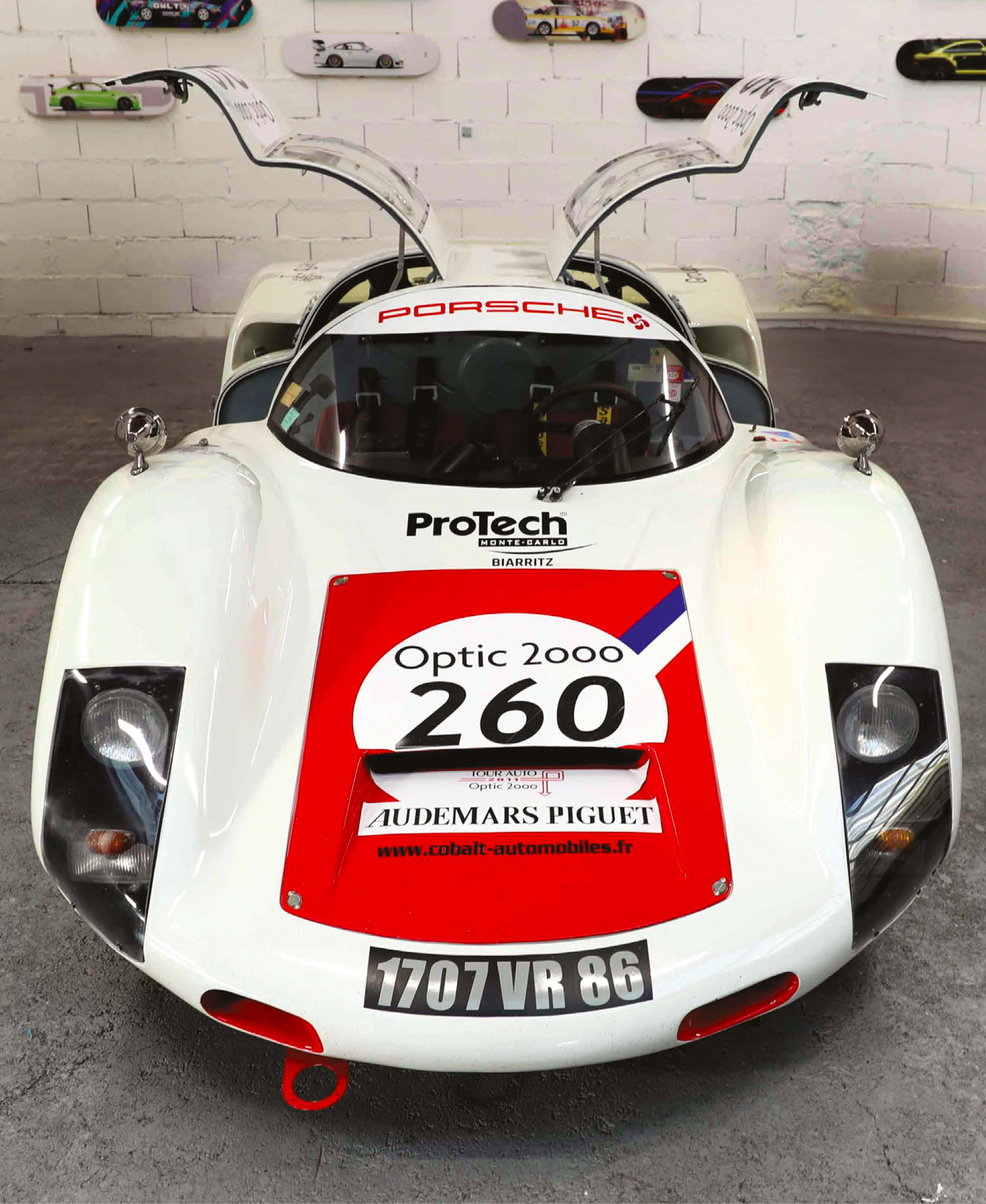 ---
In the market for a street legal racing car?
A competition pedigree doesn't mean they can't be enjoyed on the road