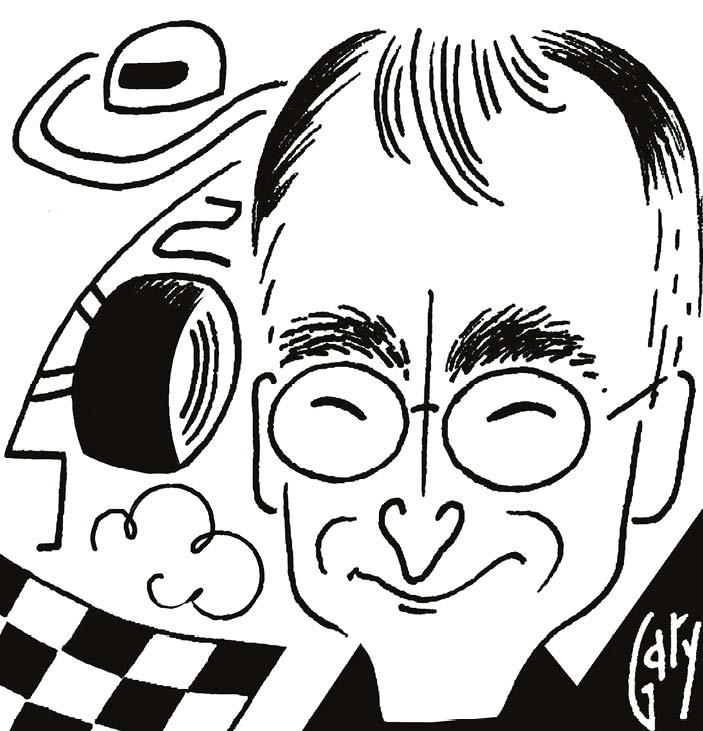 The headline-grabbing performance of Charles Leclerc in Bahrain in just his second race for the Scuderia confirmed the 21-year-old's place at the top table. Pace enough to be on pole by 0.3sec, to quickly, calmly repass his way to the front after a poor start and, most crucially of all, the instinct of taking matters into his own hands during a moment of indecision from the team. This is no support driver, and within seconds of being forced to fight his corner on that matter, he did so.
Before we get too carried away, let's acknowledge that Sebastian Vettel, even before his spin while dicing with Hamilton, was never happy with the feel of his car throughout the Bahrain weekend. His singular driving style has always demanded something very specific from the car, and this proved elusive on that particular weekend. He followed it up in China with a Leclerc-eclipsing performance. In other words, Leclerc was beating a below-par Vettel in Bahrain, not peak Vettel.
But let's just allow ourselves a 'what if' question at this point. What if weekends like Bahrain came to be the norm in the Vettel- Leclerc dynamic? What if, furthermore, Ferrari emerges as the dominant team over the season, courtesy of power unit technology that Mercedes doesn't match?
In such a situation Vettel, a proud multiple champion, would be placed eventually in the support role. Not by team choice, but just by the simple mathematics of the situation. If Vettel continues to be outperformed by his younger team-mate, it's difficult to see where his career would go other than to honourable retirement.
Vettel's friend Bernie Ecclestone has been reflecting on the situation. "Seb is so desperate to win another world championship," he recently told PA, "and for Lewis not to win another. [Because of this], when they are side by side Seb suffers from a mental block…"
But Hamilton might no longer be Vettel's biggest problem. Race errors would only be compounding his situation if he were to be regularly outpaced by his team-mate.
What happens late season, if the numbers insist that Leclerc is the team's best title chance? It's difficult to disagree with Ecclestone's opinion on that. "If Charles is going to be the top driver, and Seb will have to support him, he won't move over. He won't let that happen." And if the decision is taken out of his hands? "Sebastian would stop, and I don't think it would take an awful lot for that to happen."
That is the sort of pressure Vettel is under every time he steps into the car this year. Despite his massive achievements, Leclerc's performance means Vettel is actually fighting for his career. He's contracted until the end of 2020, but too many races like Bahrain and it's quite conceivable he'd stop sooner. It's not an idea about which he's publicly dismissive.
"Component problems must be solved if Kubica is to be successful"
In China he said, "I don't know at the moment… I feel on top of my game. I am very self-critical and very ambitious. I love driving, I love the sensation of speed and I love fighting these guys. There are a lot of things I like at the moment and things I would miss, so that is why it is not an option to quit tomorrow. But the contract is just a piece of paper. We will see what happens."
There is a near-parallel situation at the other end of the grid. Robert Kubica is fighting hard to keep his historic comeback on course against a starring rookie, George Russell. Since we discussed this topic here last month there have been further developments. As you may have read on our website, it was found in Bahrain that there was a difference in the aero shift between the two cars, despite identical settings. On Kubica's car the aero would shift forwards by an extra eight per cent over Russell's as they braked, giving a car that was way too much 'on the nose' on corner entry, with an acute lack of rear grip from turn in to apex. There was no obvious explanation for it – and for the post-race test it was decided to use Kubica's chassis for both drivers. Russell found the exact same trait as Kubica and was in fact marginally slower in the test.
In Shanghai, Russell's floor and front wing were transferred onto Kubica's car for practice. Kubica was faster in both sessions. For Saturday, these components were transferred back onto Russell's car – and, like a switch, Russell reverted to being the faster Williams driver. If Kubica's comeback is to be successful, unspecified component problems aren't going to cut the mustard.
But there is one driver who so far this season seems to be reacting positively to the pressure: Valtteri Bottas. The perception of him being Hamilton's support has not gone away after two seasons at Mercedes, but it's not a status he's prepared to accept. He will never see himself as Eddie Irvine to Hamilton's Michael Schumacher. But he has just a one-year contract, with the team's reserve driver Esteban Ocon sitting ostentatiously at Toto Wolff's shoulder. That's a lot of pressure – and yet at the time of writing he'd delivered that flawless victory in Melbourne and a Hamilton-beating pole in Shanghai.
---
Since he began covering Grand Prix racing in 2000, Mark Hughes has forged a reputation as the finest Formula 1 analyst of his generation
Follow Mark on Twitter @SportmphMark