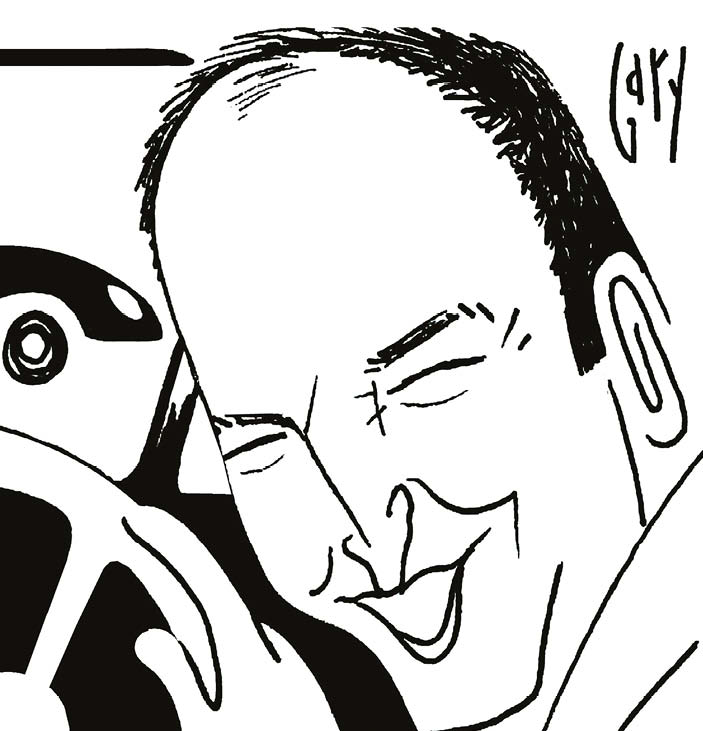 There is a lovely story about Brian Lister attending a dinner held in his honour, when owners were encouraged to bring their cars. Looking around an impressive acreage of Lister machinery, he felt inclined to open his remarks with, "It is so good to see that of the X number of cars I built, Y have been brought here today" – the point being that 'Y' was a larger number than 'X'. If true, it was a good gag, because like all good gags it sought to use humour to make a point.
The Lister-Jaguar, especially in 'Knobbly' form, must be one of the most recreated racing cars of all, because the strengths that made it the most feared weapon in domestic sports car racing of the late 1950s endure today: it was simple, easy to maintain and devastatingly quick. Problem was, Lister only made 19 Knobblys and not all survived.
Which is why so many more than that exist today, including those made by Lister Cars itself, which contracted George Lister Engineering to build a run of 20 new Knobblys, near-identical cars that, because they are made by the original manufacturing company using the same jig, can credibly claim not to be recreations at all, but "continuation" cars.
Built to precise Appendix K period specification, they are as eligible to race as a car built in 1958, although that in itself is no guarantee of entry to any given series.
Why this now? Only because I've been driving the first new Knobbly to gain Individual Vehicle Approval and which can therefore be driven on the road. Having track tested a Knobbly and raced the similarly powered Lister Costin coupé, I thought it would be a ridiculous device to deploy in public. And in many ways, it is: the cockpit is cramped, the noise a trifle anti-social and the plugs liable to oil up in villages. But find a decent stretch of clear road and it will teach you lessons that many modern manufacturers would do well to learn. It feels tiny, and there's never any doubt where its extremities lie, so you can commit to any gap with confidence. It weighs less than a Fiat Panda, so it has the feel and agility to make most supercars seem like commercial vehicles and even with 'just' 340bhp it's quicker than all but the very fastest of them. £300,000 is a lot of money, but it's no more than people pay for mainstream supercars and a fraction of what you'd need to provide to secure one of the original 19. No wonder then, that the waiting time for a new Knobbly is 18 months and counting.
"Surely Bloodhound is poorer without Richard Noble?"
As those who have driven me know, I'm a terrible passenger. I hate not driving and am not exactly knocked out by typical driving standards, so I tend to try to find displacement activities, like working, falling asleep or fiddling with the less vital controls. None of which is possible when you're being hurled across a frozen lake by some chassis engineer in some dog-eared prototype. And these are the kind of passenger rides I hate most.
It's not that I fear death in such circumstances, because these drivers are exceptional talents who know that terminating journalists does nothing for career advancement; what I loathe is having to write about it as if I have some kind of meaningful insight. You can no more know what a car is like to drive from the passenger seat than you can know what it is like to be Mick Jagger just because you have a front row seat at a Stones concert. Which is why I never do ride-along stories. Well almost never.
But if you get the chance to be one of a literal handful of hacks to go in – their words not mine – the most important Porsche since the 911 was launched? Well even the best rules have their exceptions.
So, what can I tell you about the Taycan, the first of what will be an increasing number of all-electric Porsches? I can't even say for certain that it'll be fast because – even with 600bhp, winter tyres and four-wheel drive – a car can only accelerate so fast on snow. It can maintain a slide at 90 degrees to the intended direction of travel but that might say as much about the skill of my driver as the balance of the car. There's really not much, except that in the context of what Porsche is today – an SUV manufacturer with a side-line in sports cars – it is surely as worthy of the badge as any Cayenne, Macan or Panamera. That and the fact that I'm now far more excited about getting that steering wheel in my hands than before I went.
Every Land Speed Record enthusiast will be glad that the Bloodhound project has apparently been brought back from the brink of oblivion complete with its original driver, chief engineer and a new HQ. My only sadness is that Richard Noble is no longer involved. I don't know why – too many chiefs, I guess – but to me he is the very embodiment of the spirit of the Land Speed Record and not to retain him even in some kind of ambassadorial role seems a shame. The project surely has more to gain than lose from him being on the strength in some capacity and, therefore, it follows that the team is weaker without him.
---
A former editor of Motor Sport, Andrew splits his time between testing the latest road cars and racing (mostly) historic machinery
Follow Andrew on Twitter @Andrew_Frankel