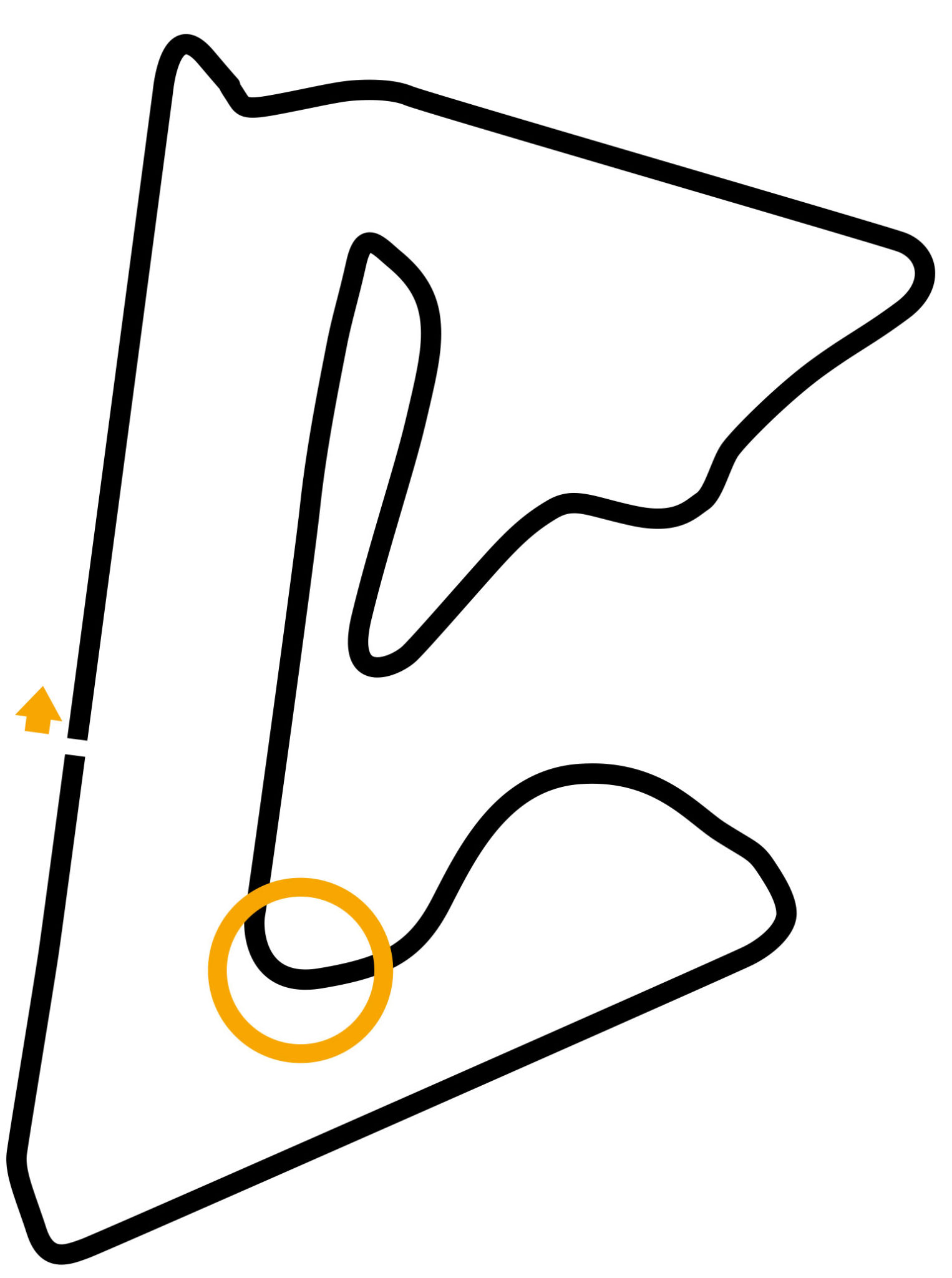 Bahrain's Turn 11, the long uphill left-hander at the end of the short squirt out of the hairpin and past the support race pits, is a fascinatingly awkward jumble of complexity. The track is a rear-tyre killer and so the cars tend be set up with a measure of understeer… which stifles lap time in this long sequence.
The turn begins on the flat, at the end of a DRS zone, and getting from there to the first apex is all about getting rotation on the car quickly enough to minimise front tyre scrub. But that limitation is merely a pinch point, because thereafter, between the apex and the long exit kerb on the right, the corner opens up and begins a steep ascent, with a favourable camber into which the car can lean. So the less understeer you suffer on the way in, the more speed you can carry all the way through.
After hanging on to the extreme right of the track by that exit kerb, the cars then dive farther left while still climbing uphill and at that point the drivers get back on the gas, the right-rear particularly tortured at this moment as it transmits torque as well as absorbing cornering load.
The lesser cars give a niggly little twitch at this moment, but a Red Bull is happy to change up a gear, still accelerating. This in fact is a Red Bull corner even though this is not their weekend or track. They consistently have the highest apex speed here, a best of 101mph achieved by both Verstappen and Gasly, with Bottas's Mercedes at 98mph and Vettel's Ferrari at 97.5mph.
To give some perspective, the midfield is represented by Renault at 96mph while Williams trails at the back at 89mph.