Letters
By sheer coincidence my wife and I have had personal contact with three of the drivers remembered in the current edition of Motor Sport.
Mark Donohue was the first. He was due at Silverstone for the F1 Drivers' Forum the Marshals' Club (BMMC) had arranged for the 1975 British GP marshals. Two hours in his company soon showed us why he was known as "Cap'n Nice" in US motor sport.
He quietly corrected my slightly disparaging comments on "roundy-roundy" NASCAR racing. "NASCAR is all about entertainment," he explained. "If drivers turn up and Bill France tells them they are racing on the rims, no tyres, they're racing on the rims – 'cos Mr France knows what puts bums on seats and that pays our wages".
Paul Newman was next, at the last F1 GP around the streets of Detroit. My wife and I attended as visiting officials. I got to 'shadow' the Chief Steward, during which time I was introduced to Mr Newman, who was racing in Trans-Am at the time. As mentioned in the article, he is not a film star when he is racing and likes just to get on with it. For me, it was a great pleasure.
Roland Ratzenberger's girlfriend was next, on a flight from Chicago. This was not such a happy experience. She was sitting across the aisle from us and seemed to want to engage us in conversation. Once she learned we were involved in motor sport, we got a lengthy discourse on the aftermath of Roland's death. It was not that long after Roland's accident and she was clearly still grief-stricken.
George Copeland, Wokingham 
---
Really enjoyed reading the article on Paul Newman – The Racer and Adam Carolla's collection. There is a Paul Newman car here in the UK which was driven by Rob Huff at last year's Le Mans Classic – a 1989 Spice SE with a Chevy V8, which was originally a Spice works IMSA car, sold to Bob and Linda Lee and driven by Paul Newman and Michael Brockman at Watkins Glen at Road America in 1990. 
He was also on the driver line up for the Daytona 24 Hours in February 1991 the following year but there's no record of him actually driving. From the records it seems to be the only Group C/GTP car he actually raced, although happy to be proved wrong.
Richard Meins, Chiddingfold
---
I very much enjoyed your fine articles on Paul Newman in the May issue.
Back in 1979, I went along as a helper with the Dick Barbour Racing team at the Le Mans 24 Hours, and ended up at the signalling pits just after Mulsanne Corner, timing the cars from Saturday night until the end of the race. 
What shone out was not just Paul Newman's consistency – as good as Rolf Stommelen's – but his speed. From the lap times, you just couldn't tell who was driving.
Stephen Cansick, London
---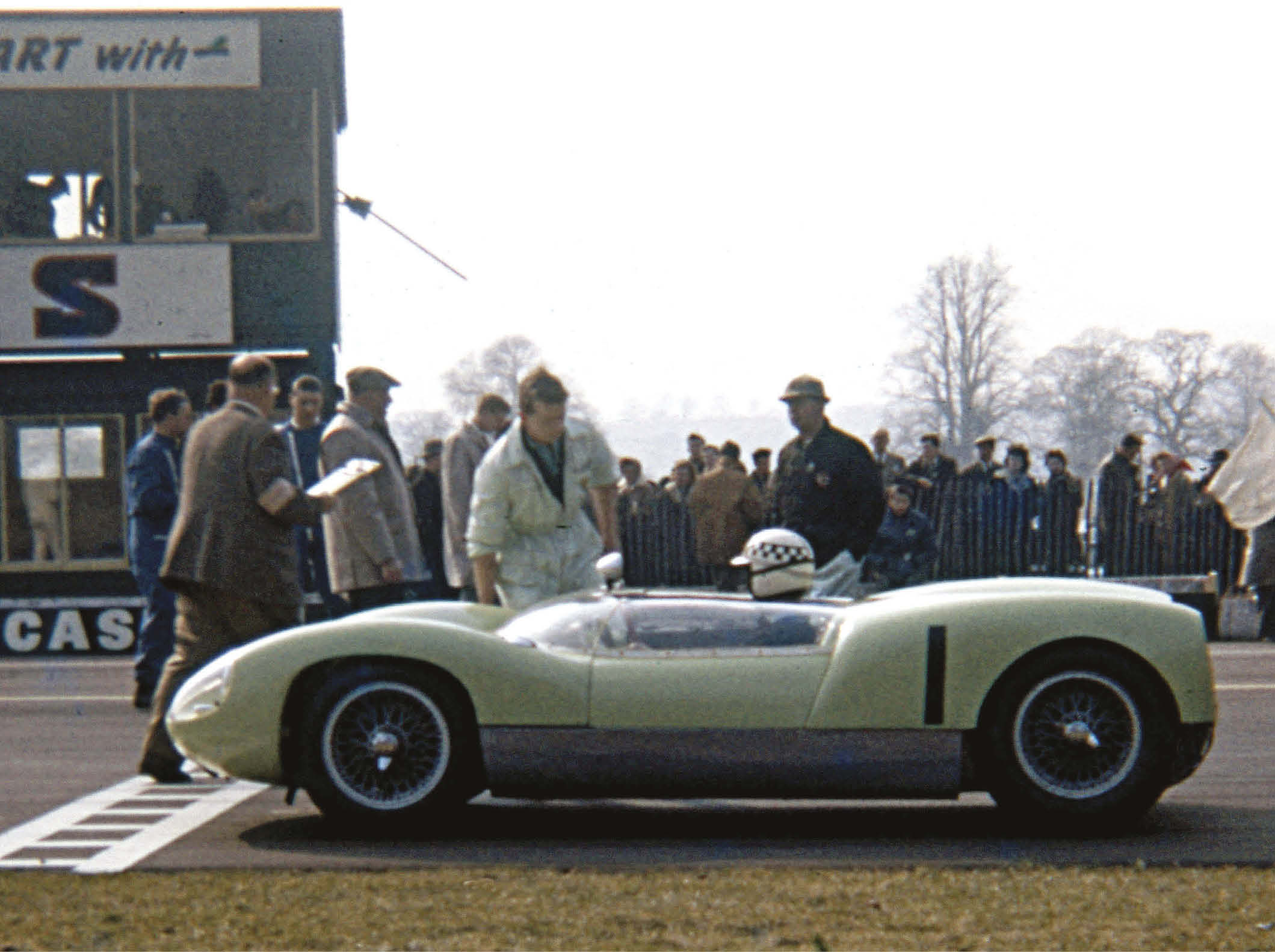 I enjoyed reading the feature on the UDT Lotus 19. How wonderful it will be to see this very historic car racing again.
When our family lived in Buxton in the early '60s we went to Oulton Park whenever we could and your article reminded me of seeing this car twice, both times at the National Spring meeting. 
In 1963 it was raced by Innes Ireland, who led for the first 10 laps before retiring. Jim Clark won in a Lotus 23. The following year our disappointment that Clark was a non-starter in the Lotus 30 turned to excitement when he took over George Pitt's Lotus 19 and led all the way from Jack Sears in the Willment Cobra. My father took photos of the car in both years (below, left). I shall look out for the car at Shelsley in May some 55 years since I last saw it win.
Chris Beach, via email
---
In reference to the Estoril classics listing, Ian Fleming wrote the James Bond novels in Jamaica, not Portugal. But he did develop the plot for his first Bond novel, Casino Royale, from his experience gambling in the casino when he and his boss at British Naval Intelligence stayed in Estoril for a few days in 1941. Estoril and other parts of Portugal do feature prominently in the film version of one of the last Bond novels, On Her Majesty's Secret Service, although Fleming had set those parts of the novel elsewhere.
Paul Falon, Ann Arbor, Michigan
---
On July 25 1921 a Duesenberg driven by Jimmy Murphy won the French Grand Prix at Le Mans.
On June 18 1967 an AAR Eagle driven by Dan Gurney won the Belgian Grand Prix at Spa-Francorchamps. I respectfully suggest that Penske was not the only American team to win a (world championship) grand prix!
Duncan Macnab, via email
Quite right – and apologies for the mistake; we meant to say Penske was the last American F1 team to win a GP. Ed
---
I am a lifelong supporter of motor sport, horse racing and cricket. F1 has become so predictable, I wondered in my simple way how it might be improved.
In horse racing they use handicapping, so why not in F1? If cars are so sensitive to weight, perhaps a system of penalties could be introduced quite cheaply?
I also think it would be a good idea to translate qualifying times into distances. What does 0.326sec look like at the speeds they cross the line?
John ML Brown, Bedford