RULES OF ENGAGEMENT: Motor Sport's Le Mans top 50 owes a little to statistics but this is not a list of drivers with the most wins. There are other places where that information can be found. Instead, together with key contributors Gary Watkins, Paul Fearnley and Andrew Frankel, the editorial team rated drivers for heroic endeavour as much as outright speed. As so often in life, courage and flair trumped bald stats in the final reckoning.
50. Tomáš Enge
Years: 2002-10 Starts: 9 Best result: 4th 2009; 1st in class 2003
He has only a single class win to his name, but makes this list for serial qualifying heroics. The apotheosis? In 2004 he crashed his Prodrive Ferrari heavily, but jumped back in the hastily repaired car to secure the second of five straight GTS/GT1 poles and break main rival Corvette's heart.
49. Johnny Herbert
Years: 1990-2007 Starts: 8 Best result: 1st 1991
Herbert's career could have ended after his F1 sacking by Benetton, but he proved his mettle in the toughest race of all, sharing a Mazda 787B – Japan's first Le Mans winner – with Bertrand Gachot and Volker Weidler. He missed the podium ceremony through dehydration, but his point was made.
48. Eddie Hall
Years: 1950-51 Starts: 2 Best result: 8th 1950 (driving solo)
He'd entered his Bentley in '36, but that year's Le Mans was cancelled due to the economic climate. He returned 14 years later, with Tommy Clarke listed as co-driver, but official results list him as driving single-handed – a unique feat.
47. Nick Tandy
Years: 2011-18 Starts: 6 Best result: 1st 2015
Tandy and Earl Bamber were from Porsche's GT roster, Nico Hülkenberg a welcome visitor from the planet F1. As the regular Porsche crews hit trouble, ditto the Audis, the outsiders moved to the fore – and Tandy's twilight pace was a key factor.
46. Franck Lagorce
Years: 1994-2003 Starts: 10 Best result: 5th 1998
A driver who briefly reached F1 deserves hero status for his efforts to get his stricken Courage back to the pits in 1995. The car conked out at Arnage and, with the safety car out, Lagorce pushed it as far as the Porsche Curves before he was stopped.
45. John Nielsen
Years: 1986-2008 Starts: 18 Best result: 1st 1990
As much a part of La Sarthe furniture as the Dunlop Bridge, his reputation was forged partly by his status as his nation's first Le Mans winner, partly by cameos such as being able to drive a McLaren quickly in the wet… without working windscreen wipers.
44. Henry 'Tim' Birkin
Years: 1928-32 Starts: 5 Best result: 1st 1929 & '31
While it was clearly a privilege to be one of Bentley's Le Mans pioneers, to qualify for the role it helped if you were privileged. That certainly applied to Birkin, born into a family that made its fortune through lace manufacture, but he was also blessed with exquisite determination at the wheel.
43. Stéphane Sarrazin
Years: 2001-18 Starts: 17 Best result: 2nd 2007, '09, '13 & '16
June 11, 2009. Midnight was approaching and the advantage lay with Audi, but there was tangible anticipation as Sarrazin's Peugeot emerged during qualifying's final moments. Chances are that the hairs have yet to settle on the necks of those watching. He took pole for the third straight season.
42. Laurent Aïello
Years: 1998-2001 Starts: 4 Best result: 1st 1998
After his single-seater career faltered, Aïello became a serial touring car champion… and then received a last-minute Le Mans call-up from Porsche, to replace the injured Yannick Dalmas (who had fallen over while shopping). Despite lacking any relevant experience, he won.
41. Ivor Bueb
Years: 1955-59 Starts: 5 Best result: 1st 1955 & '57
"He stood up extremely well to his first important race with a fast car…" The headlines focused elsewhere in 1955, for obvious reasons, but DSJ appreciated the effort of Mike Hawthorn's winning co-driver.
40. Roy Salvadori
Years: 1953-63 Starts: 11 Best result: 1st 1959; 1st in class '62
A true daredevil and racing gladiator, known for his aggressive approach, his crowning glory was to share Aston Martin's only Le Mans victory (60 years ago, sharing a David Brown Racing-run DBR1/300 with Carroll Shelby).
39. Mark Blundell
Years: 1989-2003 Starts: 7 Best result: 1st 1992
Nissan wasn't sure its R90CK would last and wanted Blundell to abort his qualifying lap. His response was to rip out the radio cable. The car hadn't run in this spec, so guesswork was required, but Blundell was committed enough to take pole… by 6sec.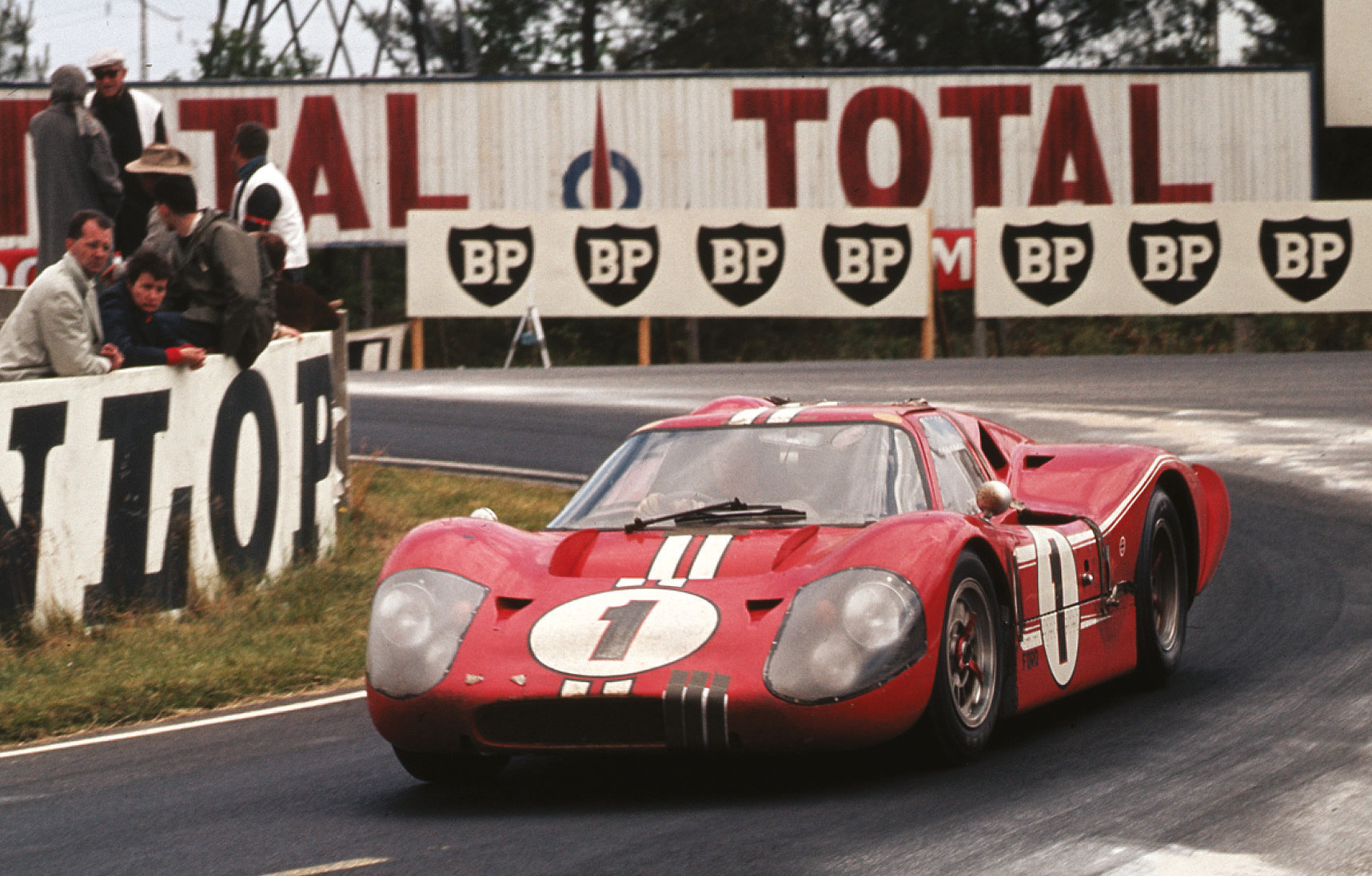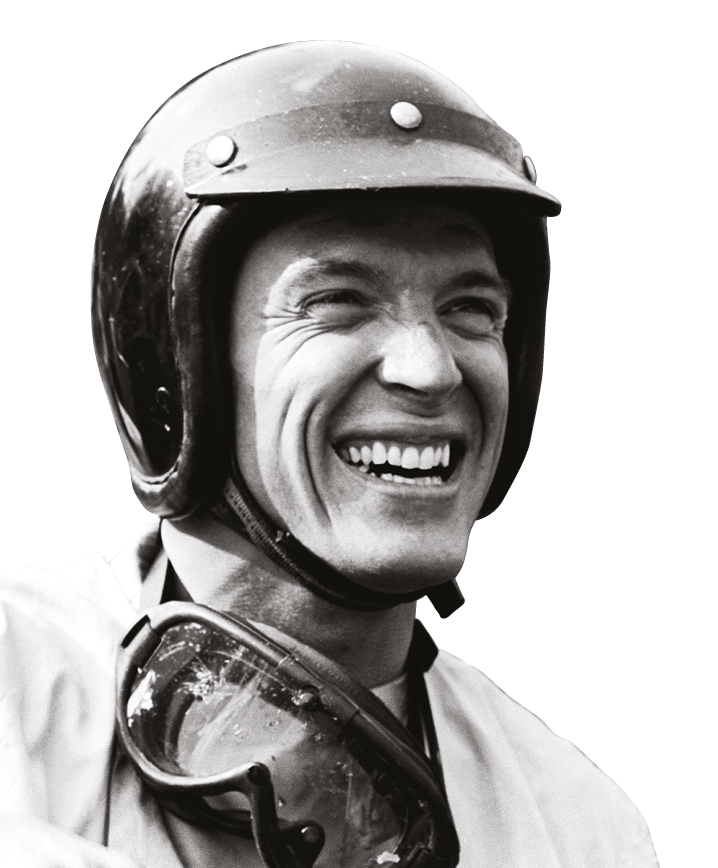 38. Dan Gurney
Years: 1958-67 Starts: 10 Best result: 1st 1967; 1st in class 1964
Le Mans wasn't always a happy hunting ground for the gifted American. Prior to '67 he'd finished only once in nine attempts, taking a Daytona Cobra to a class-winning fourth three years beforehand. He and rookie co-driver AJ Foyt weren't tipped to go the distance this time, either, as both had a reputation for hard-edged racecraft that flew in the face of period endurance racing's essential delicacy, but they took the lead in the early stages… and stayed there. Of perhaps greater significance was Gurney's spontaneous post-race reaction, when he popped a champagne cork and took aim at all and sundry – creating a motor sport custom that endures. It would be Foyt's only Le Mans and Gurney's last; one week later Dan took his own Eagle F1 car to victory in the Belgian GP at the 8.7-mile Spa – to cap an unforgettable week.
37. Al Holbert
Years: 1977-87 Starts: 7 Best result: 1st 1983, '86 & '87
If there were a record for the slowest Le Mans finish, Holbert has a claim. In 1983 he, Hurley Haywood and Vern Schuppan were treated as the Porsche factory juniors, but consistency put them in front when others hit trouble. Holbert was at the wheel when the engine failed on the last lap, but he managed to limp to victory at about 20mph.
36. Martin Brundle
Years: 1987-2012 Starts: 8 Best result: 1st 1990
Speed with mechanical sympathy made Brundle a sports car star – and never more so than in 1990. When his car suffered water pump failure on Sunday morning, Jaguar team chief Tom Walkinshaw parachuted him into the sister entry alongside John Nielsen and Price Cobb. Despite transmission trouble, Brundle nursed the car to the flag.
35. Emmanuel Collard
Years: 1995-2017 Starts: 23 Best result: 2nd 2005; 1st in class '03 & '09
Collard is one of the most versatile drivers of recent years, having competed in virtually every modern class at Le Mans: LMP1 with Pescarolo, GT1 with Porsche, GT2 with Corvette, LMP2 with Porsche and GTE-Am in both Porsche and Ferrari machinery.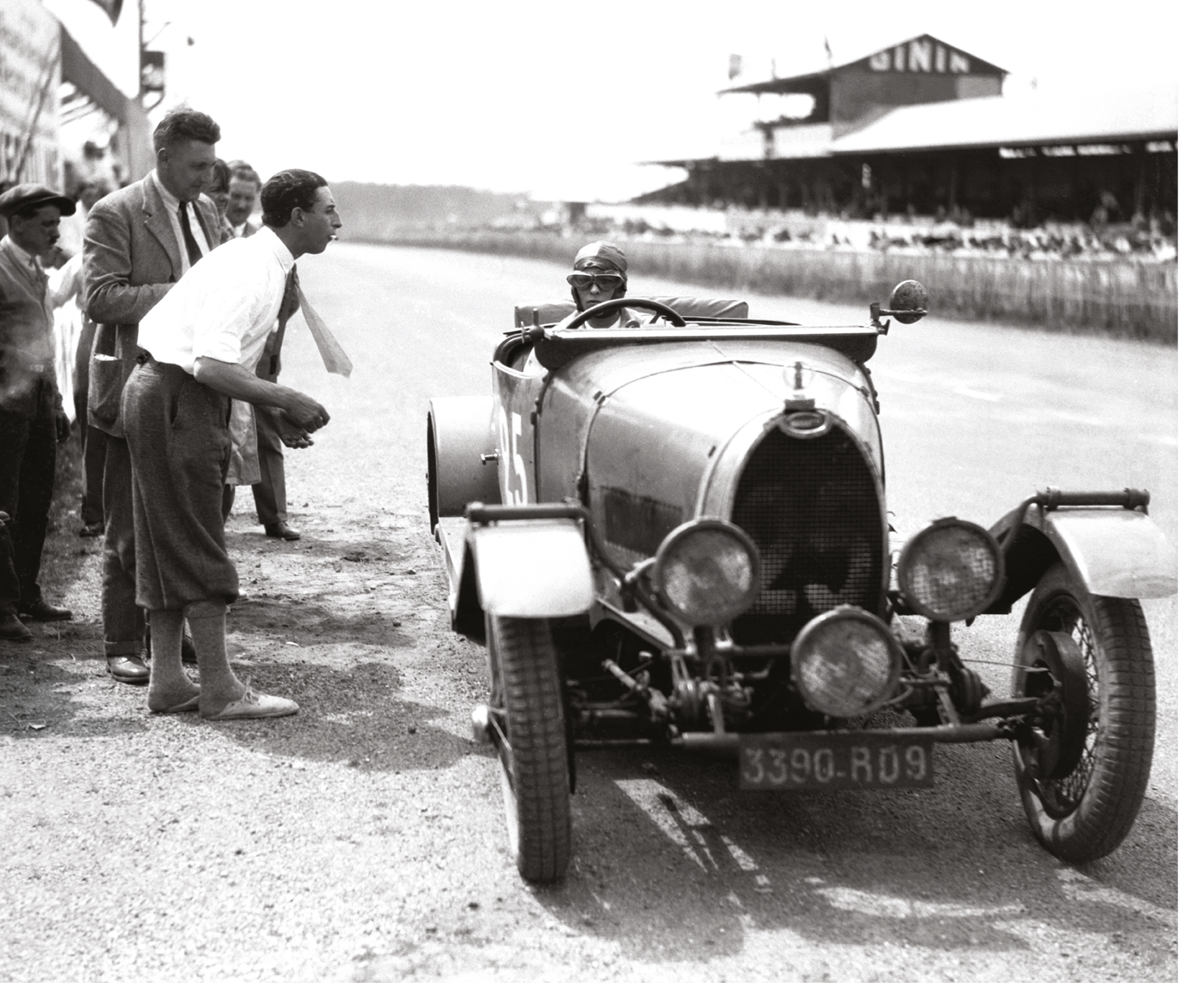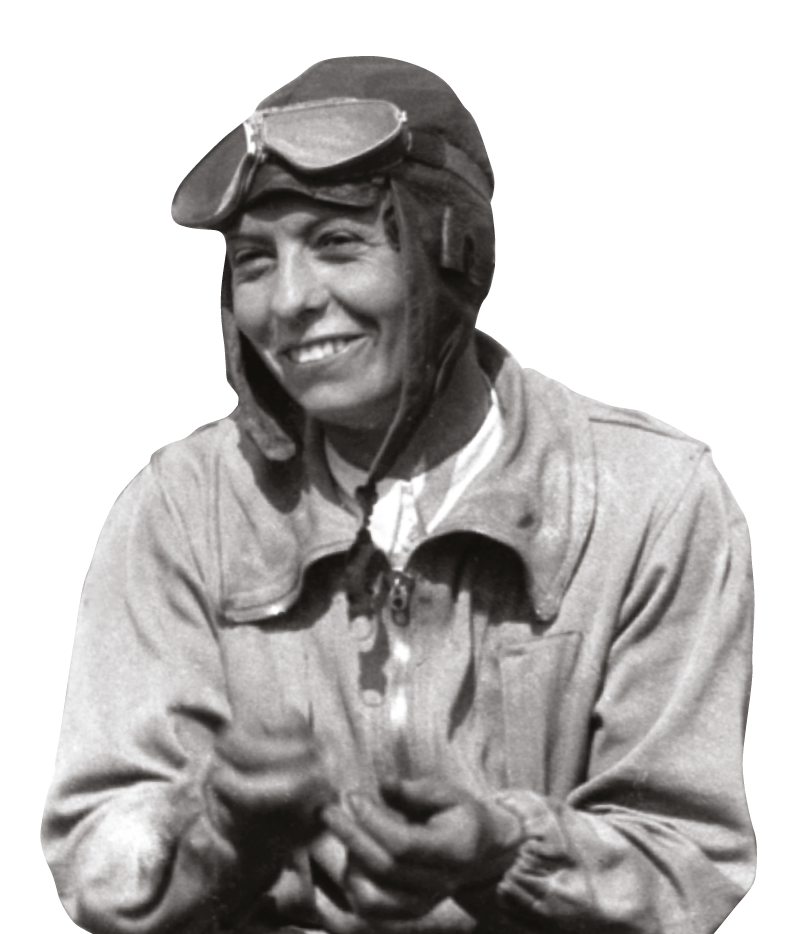 34. Odette Siko
Years: 1930-33 Starts: 4 Best result: 4th 1932
Le Mans hasn't always been fair-handed with women. It banned them completely following Annie Bousquet's fatal accident in the 1956 Reims 12 Hours and it took until 1971, courtesy of persuasive arguments from aspiring Corvette driver Marie-Claude Beaumont, to get the decision reversed. There have been several distinguished performances since – it's an oft-overlooked stat that Michèle Mouton shared a class win with Christine Dacremont and Marianne Hoepfner in 1975 – but the finest overall result for a female racer remains Odette Siko's class-winning fourth place in 1932, at the wheel of an Alfa Romeo 6C shared with Louis Charaval. Two years earlier, she and Marguerite Mareuse had taken their Bugatti Type 40 to seventh – Siko's first class win at La Sarthe.
33. Graham Hill
Years: 1958-72 Starts: 10 Best result: 1st 1972
In the eyes of the wider world, Hill's best days were behind him. He hadn't raced at Le Mans for several years and was 43 by the time Matra paired him with Henri Pescarolo, but his pace at night – in the wet – was among the contributory factors to their eventual victory. Monaco, the F1 title, Indy… now he had the full set.
32. Jan Lammers
Years: 1983-2018 Starts: 24 Best result: 1st 1988
They say the best drivers have a sixth sense – and Lammers certainly did during his run to victory in 1988. Having heard Jaguar team-mate Raul Boesel describe how it felt when his car's gearbox imploded, Lammers recognised the signs during his final stint and completed the last 40-odd minutes – including pitstop – in fourth gear alone.
31. Oliver Gavin
Years: 2001-18 Starts: 18 Best result: 4th 2006; 1st in class 2002, '04, '05, '06 & '15
Corvette presently has the longest unbroken factory participation record at Le Mans, having competed every year since 2000, and Gavin has been part of the team for all but two of those years. A safe – and very successful – pair of hands.
30. Jean-Pierre Jaussaud
Years: 1966-83 Starts: 13 Best result: 1st 1978 & '80
He won the Monaco F3 race in 1968, but never made it to F1 – beyond testing – and feared his chance of major honours had gone. But when the fastest Renault broke in 1978, he and Didier Pironi were on hand to score the company's lone Le Mans victory. Two years later, he also won with Rondeau.
29. Olivier Beretta
Years: 1996-2018 Starts: 23 Best result: 4th 2001 & '06; 1st in class 1999, 2000, '04, '05, '06 & '11
This year the Monégasque will join Jan Lammers on 24 starts in the world's most famous 24-hour race. The big distinction between the two, however, is Beretta's stunning strike rate, having taken six class wins and five podium finishes.
28. Paul Frère
Years: 1953-60 Starts: 8 Best result: 1st 1960; 1st in class 1953, '55 & '58
For an automotive journalist, Frère was a versatile helmsman. He took several Le Mans class wins, won the event outright for Ferrari with Olivier Gendebien in 1960… and tested an Audi R8 at the track aged 86…
27. Emanuele Pirro
Years: 1981-2010 Starts: 13 Best result: 1st 2000, '01, '02, '06 & '07
Pirro's Le Mans career was almost over before it began – he departed the 1981 event early, disturbed by a string of serious accidents. He finally returned 17 years later and played a pivotal role as Audi rewrote the history books.
26. Pedro Rodríguez
Years: 1958-71 Starts: 14 Best result: 1st 1968; 1st in class 1965
Just 18 when he made his Le Mans debut at the wheel of a Ferrari 500 TR in '58– and that at a time when racing teens were scarce, especially at the top level. A Le Mans perennial thereafter, but won only once (with a JWA Ford GT40 in '68).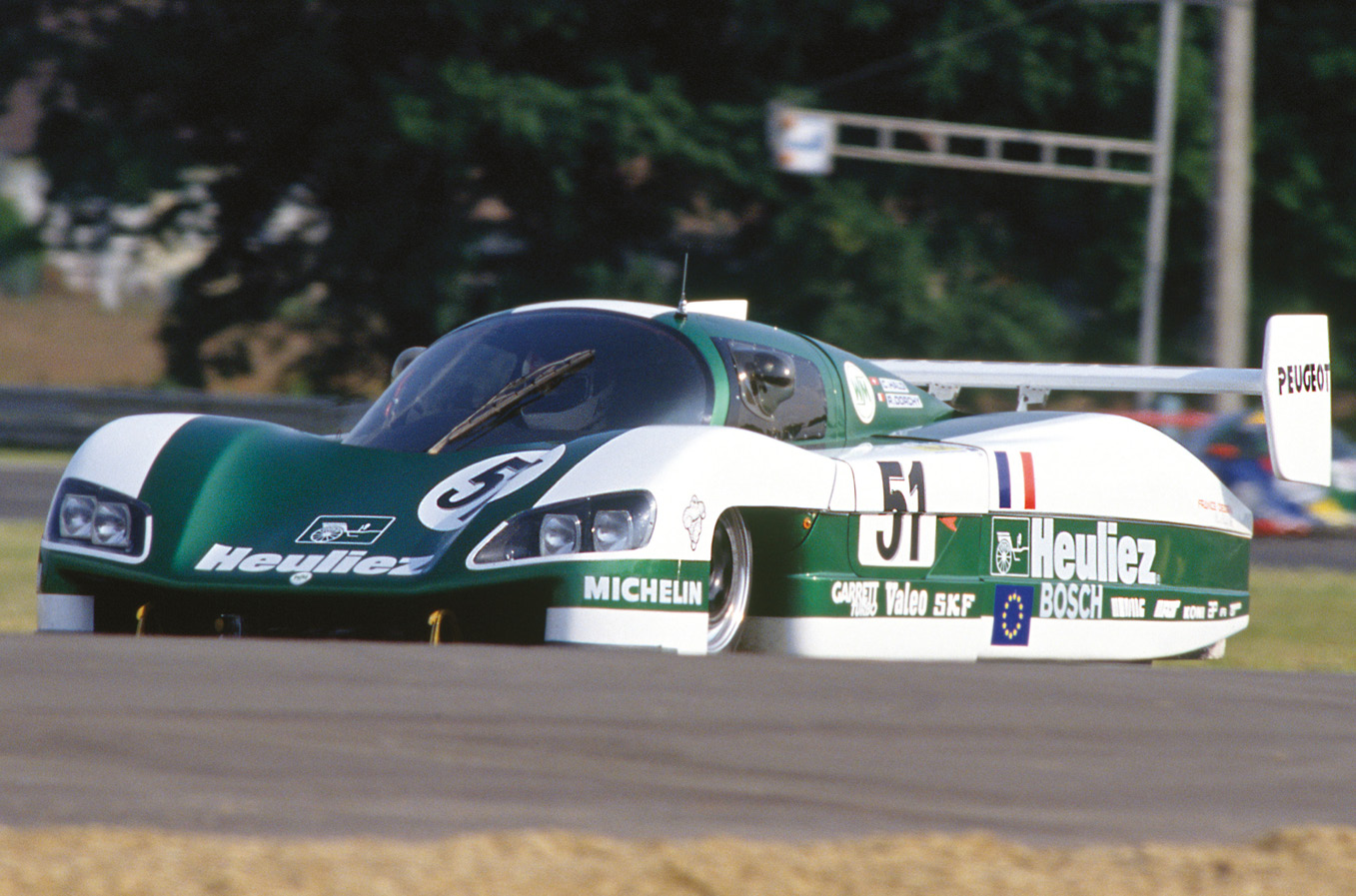 25. Roger Dorchy
Years: 1974-88 Starts: 13 Best result: 4th 1980
French team WM had a peculiar obsession with being fastest on the original Mulsanne Straight. As one of its alumni Didier Theys told Motor Sport in 2001, "They would keep trimming the car for top speed, but that left us with no downforce – and it was terrible everywhere else. It was scary to drive, so unstable." During the 1980s a terminal speed of 400kph became the team's focus – actually finishing the race appeared secondary, at best. Favoured son Roger Dorchy had done exactly that (fourth overall, second in class) when first he contested Le Mans with WM in 1980 – and thereafter he became a perennial fixture. Eight years on, in the cool of a Saturday evening, he left the pits with Peugeot V6 turbo wound up to the max… and triggered the speed trap at 405kph (251.7mph). Job done. WM couldn't match that the following year… and the subsequent installation of two chicanes preserved his record, in all likelihood forever.
24. Jackie Oliver
Years: 1968-71 Starts: 3 Best result: 1st 1969
In 1971 Jackie Oliver managed 386kph (239.8mph) on the Mulsanne, though he wasn't chasing WM-type targets. It's just that a Porsche 917 was naturally brisk in a straight line. Oliver didn't race often at Le Mans, but he mastered two of its most cherished icons – the 917 and the GT40.
23. Hans Herrmann
Years: 1953-70 Starts: 14 Best result: 1st 1970; 1st in class 1958, '62, '67 & '69
Only ever raced for Porsche at Le Mans, starting with a 550 coupé in '53 and ending 17 years later with the 917. He shared the marque's first outright win with Richard Attwood… one year after he'd lost out by just 120 metres. Victory accomplished, he kept a promise to his wife by retiring.
22. Rinaldo Capello
Years: 1998-2012 Starts: 14 Best result: 1st 2003, '04 & '08
Often considered the quiet man of Audi, Capello's consistency complemented the fiery Allan McNish and Tom Kristensen. From 1999 until his retirement in 2012, Capello was no lower than fourth when he finished, with seven outright podium finishes (plus those three wins).
21. Hans Stuck
Years: 1972-98 Starts: 18 Best result: 1st 1986 & '87; 1st in class '96
Ford Capri RS2600, BMW 3.0 CSL, BMW M1 & V12 prototype, Porsche 962C, 911 Turbo & GT1… Hans Stuck raced many of the things you'd want in a private Le Mans collection – and did so very effectively.
20. Louis Rosier
Years: 1938-56 Starts: 8 Best result: 1st 1950
How many laps did his son Jean-Louis Rosier complete in the winning Talbot-Lago T26 they shared in 1950? One, two? Reports vary – Motor Sport didn't mention it at all – but Louis drove almost the whole race, pausing only for a wash and breakfast.
19. Benoît Tréluyer
Years: 2002-16 Starts: 12 Best result: 1st 2011, '12 & '14
After some middling years with Pescarolo and a disappointing stint with Peugeot, Tréluyer found his calling as part of Audi's dream team alongside André Lotterer and Marcel Fässler. His fearless style made him fantastic to watch, especially in traffic.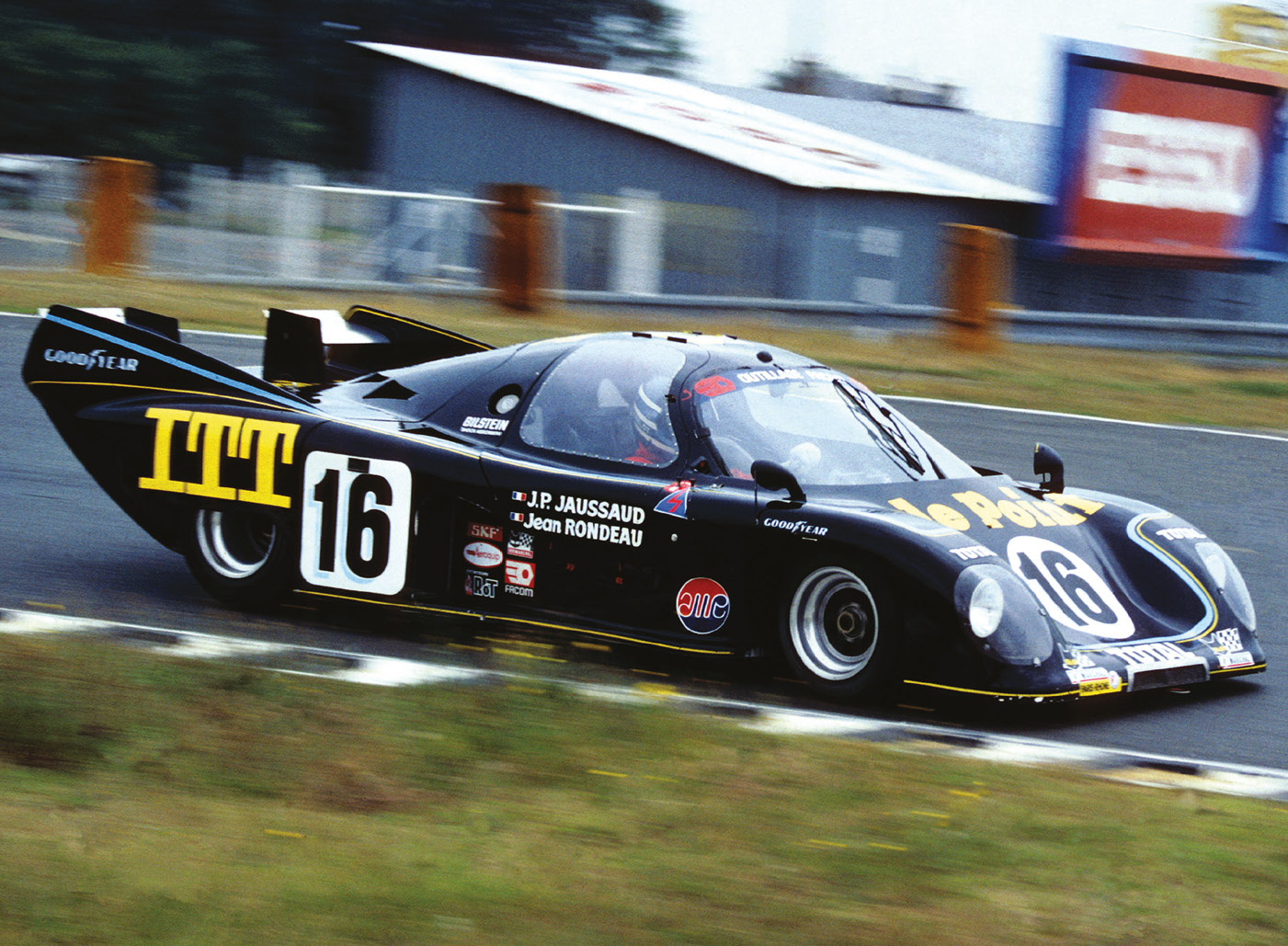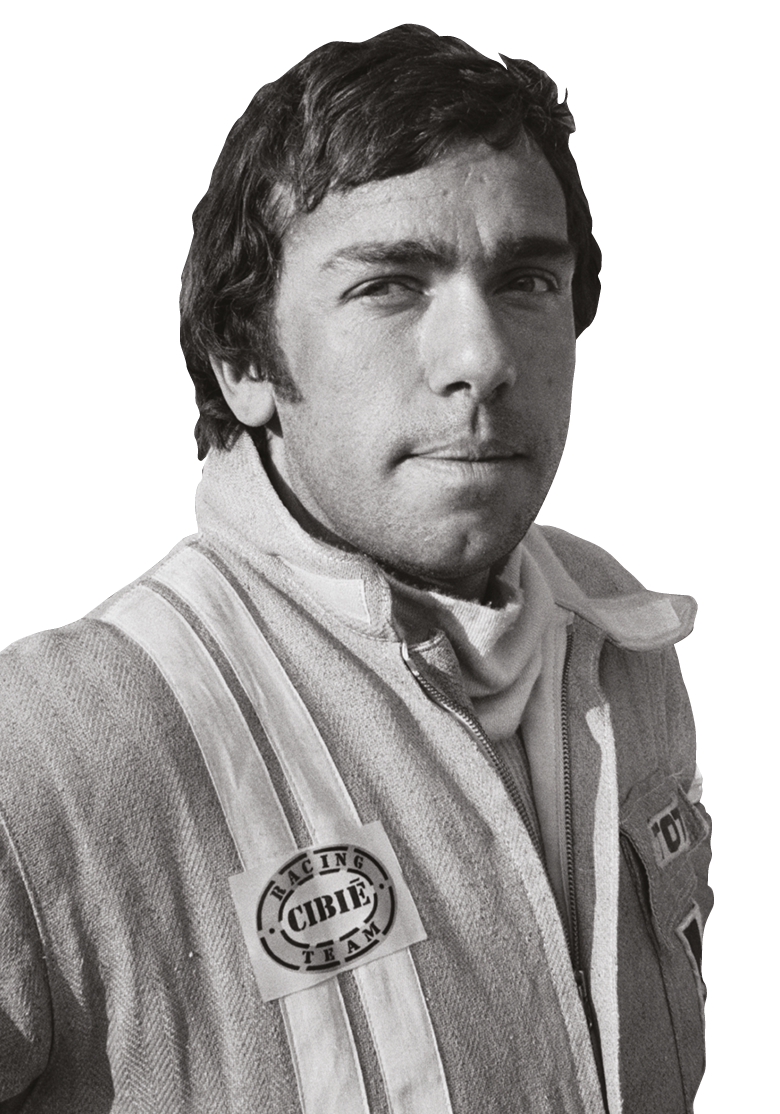 18. Jean Rondeau
Years: 1972-85 Starts: 13 Best result: 1st 1980; 1st in class 1977 & '78
On paper the Porsche 908/80 of Jacky Ickx and Reinhold Joest had been pre-race favourite, but the open prototype was a less comfortable proposition than closed coupés in the foul rain that coincided with the start. As the race settled, the Porsche moved to the front… but wasn't quick enough to build a defence should trouble strike. Which it did, promoting to the lead the eponymous M379 Jean Rondeau shared with Jean-Pierre Jaussaud. The Porsche closed again in the closing stages, but Jaussaud decided – correctly – to stay out on slicks when rain returned, while Ickx lost time with a tyre change. There was one more twist, when Jaussaud spun without hitting anything, he recovered to ensure that Rondeau – a local whose racing workshops were but a stone's throw from the Dunlop bridge – became the only driver to win the Le Mans 24 Hours in a car bearing his own name.
17. Stirling Moss
Years: 1951-61 Starts: 10 Best result: 2nd 1953 & '56; 1st in class '56
Le Mans rarely features in chats about Moss's gift, perhaps because he never won. But he and Peter Walker led in '53 until problems struck their C-type, triggering a stellar recovery. And in '56 he and Peter Collins couldn't have driven Aston's DB3S any faster, given their limited fuel allowance.
16. Rolf Stommelen
Years: 1965-82 Starts: 13 Best result: 2nd 1979; 1st in class '66, '76 & '79
His studious exterior masked inner steel. Brian Redman once said: "Nobody could drive a Porsche 935 quite like Rolf" – and he was equally at home in other cars of similarly unruly potential. The 917 was far from fully sorted on its Le Mans debut in '69, yet he put his on pole by more than 3sec…
15. JJ Lehto
Years: 1990-2005 Starts: 10 Best result: 1st, '95 & '05; 1st in class '03
A bright young single-seater hope for whom the stars never quite aligned beyond F3, his career is best defined by a horribly damp Sunday morning in north-west France, 1995. As conditions caught out all and sundry, he seemed barely to have noticed the rain as he coaxed his McLaren towards victory.
14. Jean-Pierre Wimille
Years: 1937-39 Starts: 2 Best result: 1st 1937 & '39
Wimille won twice in Type 57 Bugattis, his second victory coming just a few months before Europe was consumed by WW2 during which Wimille was embedded with the French Resistance. A remarkable man, on and off the track.
13. Klaus Ludwig
Years: 1979-98 Starts: 8 Best result: 1st 1979, '84 & '85
The pick of his three victories? Probably 1979, when the Kremer brothers' modified Porsche 935 K3 overcame rain, faltering prototypes and a broken fuel injection drive belt… but still won by six laps.
12. Yannick Dalmas
Years: 1991-2002 Starts: 12 Best result: 1st 1992, '94, '95 & '99
A national F3 champion whose F1 career was cut short by legionellosis, Dalmas rediscovered his mojo in sports cars. With a knack for being in the right place at the right time, he ended up taking four wins with as many different manufacturers.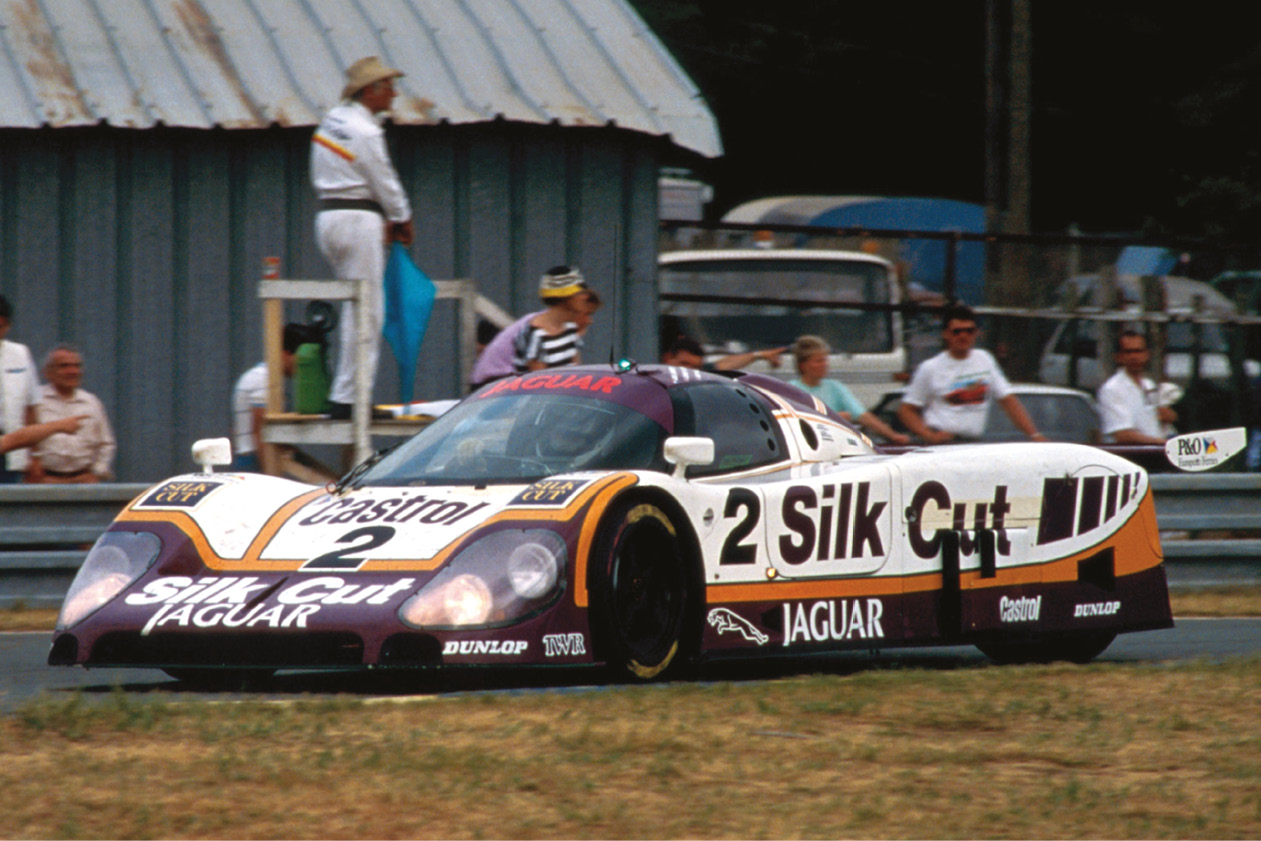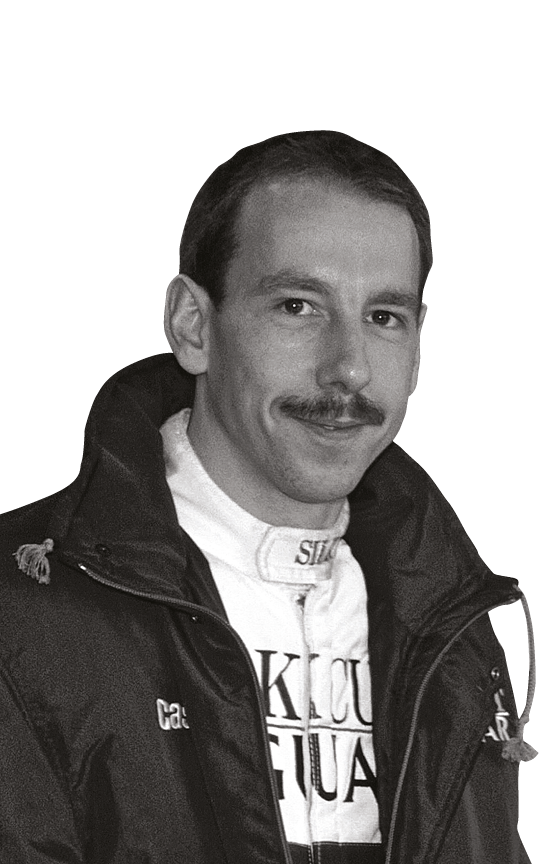 11. Andy Wallace
Years: 1988-2010 Starts: 21 Best result: 1st 1988; 1st in class '01, '02 & '06
Here was the driver you wanted in your car when the chips were down. The determination and resourcefulness that Wallace showed over his Le Mans career was never more apparent than in 2001 when he claimed a place in Bentley Boy folklore. The British brand had Wallace to thank for its third position on its return to the 24 Hours. When his Bentley EXP Speed 8 jammed in fourth gear, he coaxed it back to the pits, taking to the grass on the outside and then inside at the slow Arnage right-hander to keep the revs up. Then there were his heroics in dragging recalcitrant machinery through the old pre-qualifying day — a Panoz in 1997, an Audi in '99 — not to mention his wet-weather performance in the Harrods McLaren in '95. Wallace deserved more than his solo Le Mans win.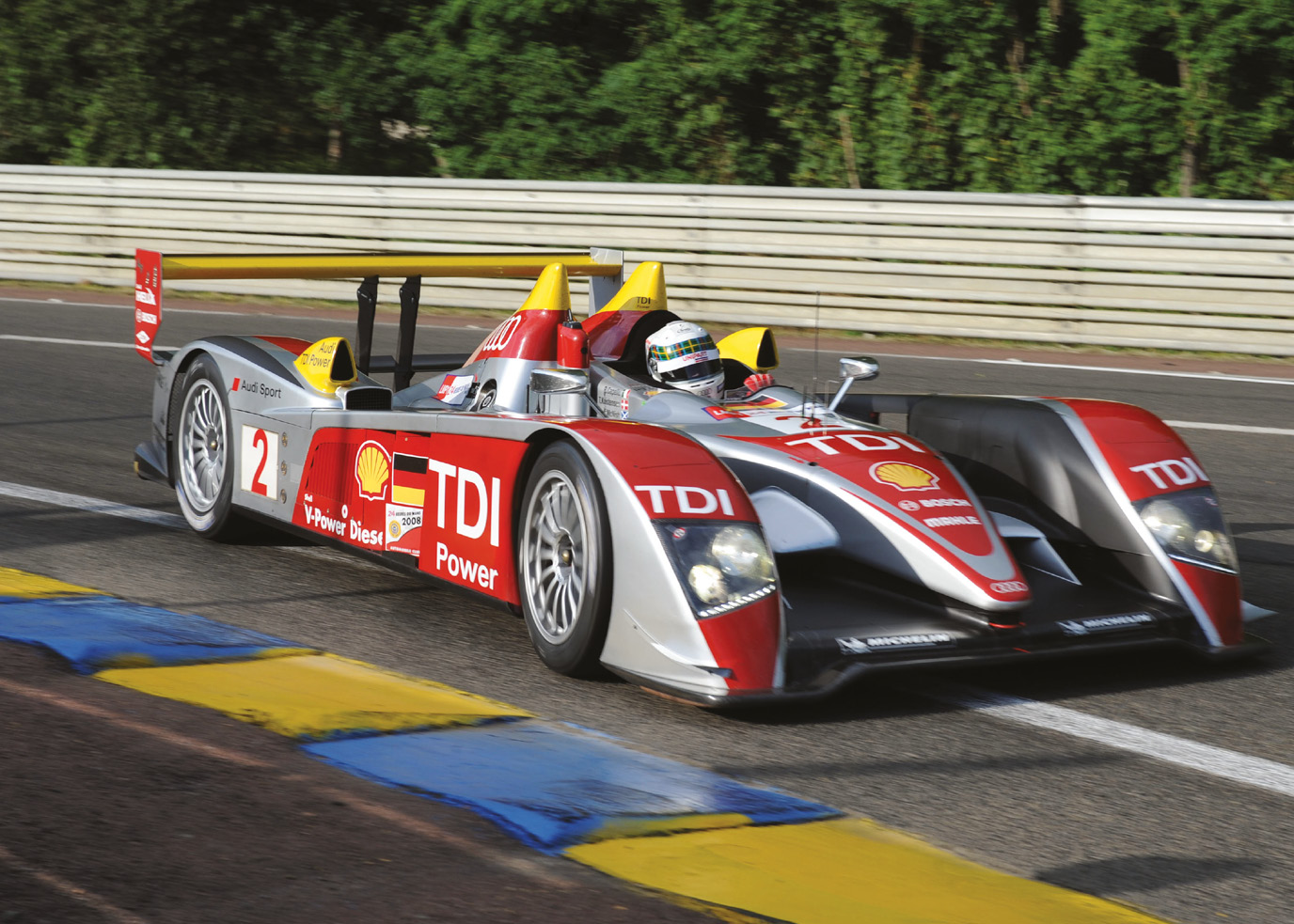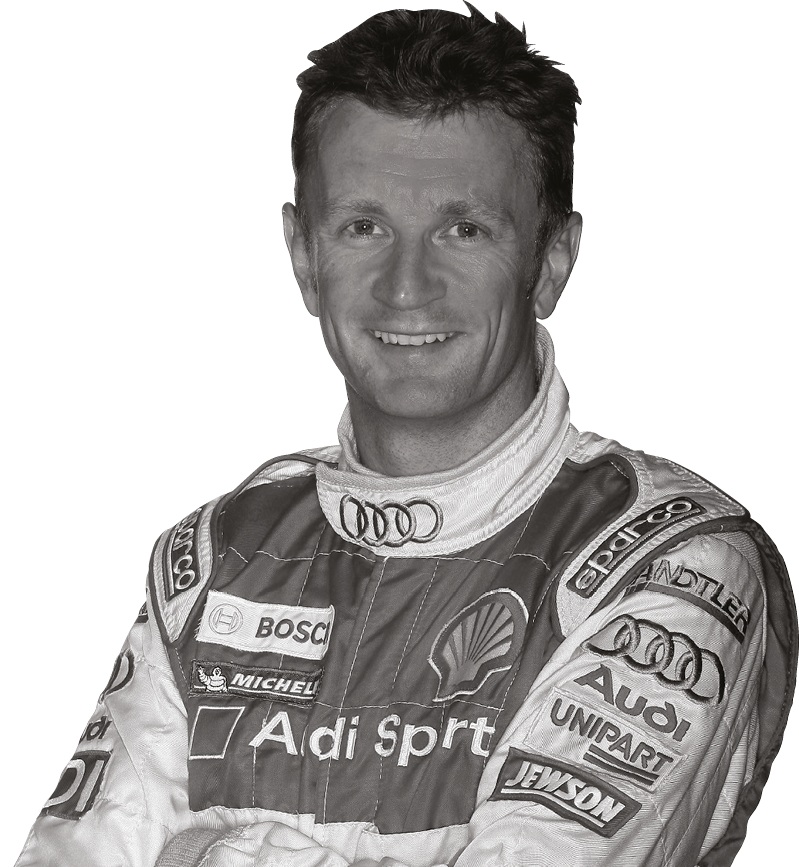 10. Allan McNish
Years: 1997-2013 Starts: 14 Best result: 1st 1998, 2008 & '13
By his own admission, he'd always considered Le Mans to be "a race for old men". It hadn't been even slightly on his radar as he carved a winning route through junior single-seater racing, but then his career stalled through little fault of his own. His first Le Mans opportunity (Roock Porsche, 1997) ended badly – more 24 minutes than 24 hours, following an accident – but it opened his eyes. He was back the following year, in a works car, and victory set the seeds for an enduring sports car career (interrupted by a somewhat belated F1 campaign, with Toyota in 2002) and more than a decade as one of the out-and-out quickest blokes at the Circuit de la Sarthe. He retired at the end of the 2013 season, with a third Le Mans victory – and a first motor racing world championship title – still very fresh in his memory.
9. Henri Pescarolo
Years: 1966-99 Starts: 33 Best result: 1st 1972, '73, '74, & '84; 1st in class 1976 & '92
Has started the 24 Hours more times than anyone else – and once done with driving (he was 56 when he appeared for the final time) he continued as an entrant. Four times a winner, but there's more to him than that.
8. André Lotterer
Years: 2009-18 Starts: 10 Best result: 1st 2011, '12 & '14
One of the most consistent drivers of the LMP1 era. His debut didn't exactly go to plan – team-mate Narain Karthikeyan fell off the pitwall just before the start and dislocated his shoulder, so Lotterer and Charles Zwolsman Jr shared duties in the Kolles Audi R10 TDi and still finished seventh.
7. Derek Bell
Years: 1970-96 Starts: 26 Best result: 1st 1975, '81, '82, '86 & '87
Derek Bell and Porsche are indelibly linked at Le Mans. Whether a 917, 936, 956 or 962, Bell tamed them all and built a reputation for being 'Mr Dependable' in moments of extreme pressure. Britain's answer to Jacky Ickx or Hans Stuck, he won alongside both during his distinguished career.
6. Phil Hill
Years: 1953-67 Starts: 14 Best result: 1st 1958, '61 & '62
History usually logs him as America's first world champion driver, a simplistic truth that masks broader talents. He was a quick and reliable endurance racer, witness pedigree victories at such as Sebring, Riverside, the Nordschleife, Daytona… and Le Mans.
5. Olivier Gendebien
Years: 1955-62 Starts: 8 Best result: 1958, '60, '61 & '62
A racing giant who remains largely unknown, despite a fine body of work (three Targa Florio victories, for instance). Le Mans required equal parts sensitivity and speed in his day, but he was an absolute ace – and the first driver to win the event four times.
4. Bob Wollek
Years: 1968-2000 Starts: 30 Best result: 2nd 1978, '95, '96 & '98; 1st in class 1977, '92, '95 & '96
Nicknamed 'Brilliant' Bob – and with good cause. His distinguishing feature? He's perhaps best known for not winning Le Mans, despite running at the front many times in 30 starts, but the fact it never quite happened should not dilute his legend.