A mountain to climb for the 2020 Land Rover Defender
Have fashion trends cost Land Rover its rugged charm? Certainly not with the Defender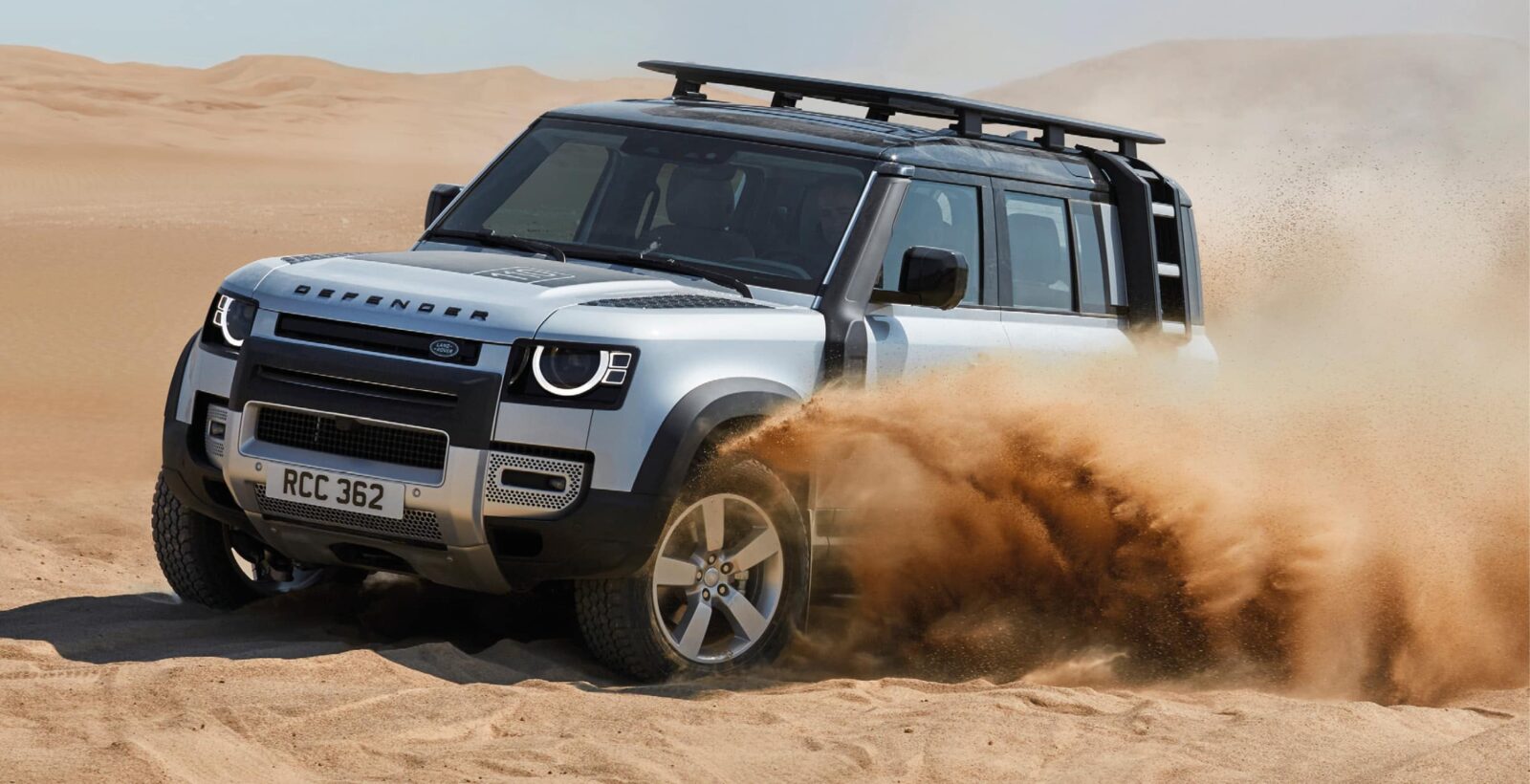 You weren't expecting live axles and a ladder chassis, were you? Not only would making the new Land Rover Defender in the image of its predecessor ensure its sales were limited to die-hard off-road enthusiasts, the odd farmer, the military and sundry NGOs, it would also have been painfully expensive to make, requiring not only extensive bespoke components, but bespoke tooling throughout.
The old Defender is dead, and what Land Rover needed to do with the new one is ensure that the primary values of the original were maintained or improved while broadening its appeal to include anyone who might fancy a full-sized SUV that was somewhat more rugged and authentic than the typical offering.
And largely, Land Rover has succeeded. It is built in the same Slovakian factory as the Discovery, on a toughened version of its aluminium architecture. It comes in two wheelbases, called 90 and 110, though these numbers no longer have any dimensional significance. The 110 can be specified with two occasional third-row seats, and an even longer Defender will in time be introduced as a full seven-seater. A stripped-out commercial version will be available too, but one of the drawbacks of its monocoque construction is that a pick-up is off the cards.
There is the usual array of 2-litre petrol and diesel engines, plus a six-cylinder petrol option, to cap a range starting at £40,000 for a low-power diesel 90, extending to twice that amount for the leading 110 model.
I drove a 2-litre diesel in fairly modest S specification and was struck by how unlike any other Land Rover it seemed. There is an element of smoke and mirrors about this because there is considerable parts commonality, but the interior ambience with its hard plastics, exposed screw heads, rubber mats and short, steep windscreen gives the car a character of its own. It doesn't feel like a new Discovery, and even less an old Defender. It feels less like a car turned over to off-road duties, and more like one born to the role.
And it is. I took the Defender to Eastnor Castle, whose estate has been the development ground for generations of Land Rovers, and pitched it at obstacles so fearsome you'd be laughing were you not concentrating so hard. It's no surprise to discover all its critical off-road statistics are at least as good as and, in the main, better than those of any other modern Land Rover, but its ability to keep going in conditions that should leave you stuck in the mud was a revelation.
It's also a supremely easy and comfortable car off-road. I'm not saying there are many places it could visit that an original Defender could not: the difference is you'd need a professional off-road driver in the old car to follow a novice in the new one. In reality, that's far more valuable than an extra degree or two on your approach and departure angles. There were times I thought it might be too good, tempting you to tackle terrain from which there'd be no easy escape if it went wrong.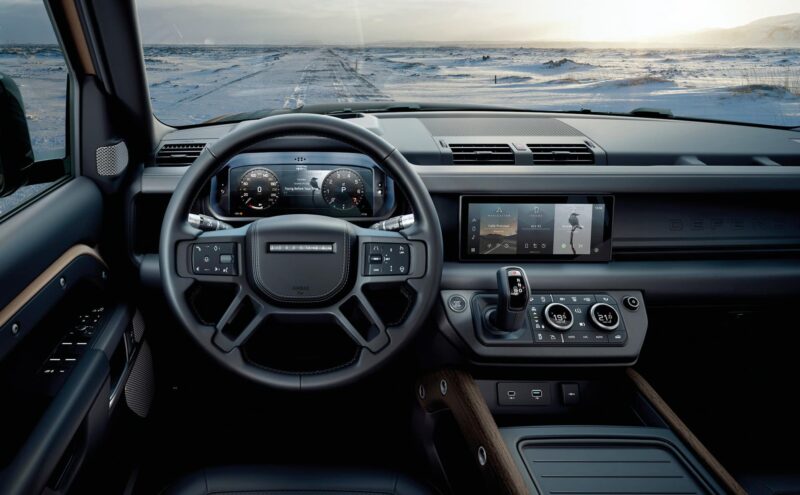 On the road, all comparison with its former namesake is meaningless. Today's Defender, even with Land Rover's rather raucous 2-litre 'Ingenium' diesel under the bonnet, is a quiet and convivial place in which to pass the time. The old car, even in its earliest days over half a century ago, was always a rough and ready workhorse, a device for doing a small number of very particular jobs extremely well. No longer: the new Defender is an everyday car, as quiet and connected as you'd expect any modern SUV to be.
And if it has a weakness, it lies here. It's just a bit too slick and smooth. I'd like analogue dials, not screens, chunky levers to pull rather than small, unremarkable buttons to press. I found myself thinking about how great a short wheelbase, bottom-spec commercial Defender would be, and how much closer to my image of such a car it would be, particularly at £35,000 before VAT.
Interestingly, on the road, I drove cars equipped with both all-terrain tyres and the all-season type Land Rover fits as standard to its other vehicles, and I found myself far preferring the off-road tyres. They introduced a degree of vagueness in the steering, which translated to a lack of precision that I'd have normally found infuriating. Here it was engaging and like I wanted a Defender to be.<
"Land Rover has taken on one of the most difficult jobs, and produced a capable, deftly judged car"
None of which alters my belief that this is Land Rover's best car in years. Its bizarre ability off-road means it has not betrayed the name. It's far closer in character and positioning to the previous Discovery than it is the old Defender and will become even more so once the full seven-seat version (whose existence is not yet admitted by Land Rover) arrives, probably later this year.
For now, be happy that Land Rover has taken one of the most difficult job descriptions there is, and produced such a capable, deftly judged car. There is nothing else like it, not at least until you start looking at the Mercedes-Benz G-wagon, the cheapest of which is far more expensive than the top Defender. This car has an ability and authenticity to ensure not only its success but positively transform the perception of the Land Rover brand.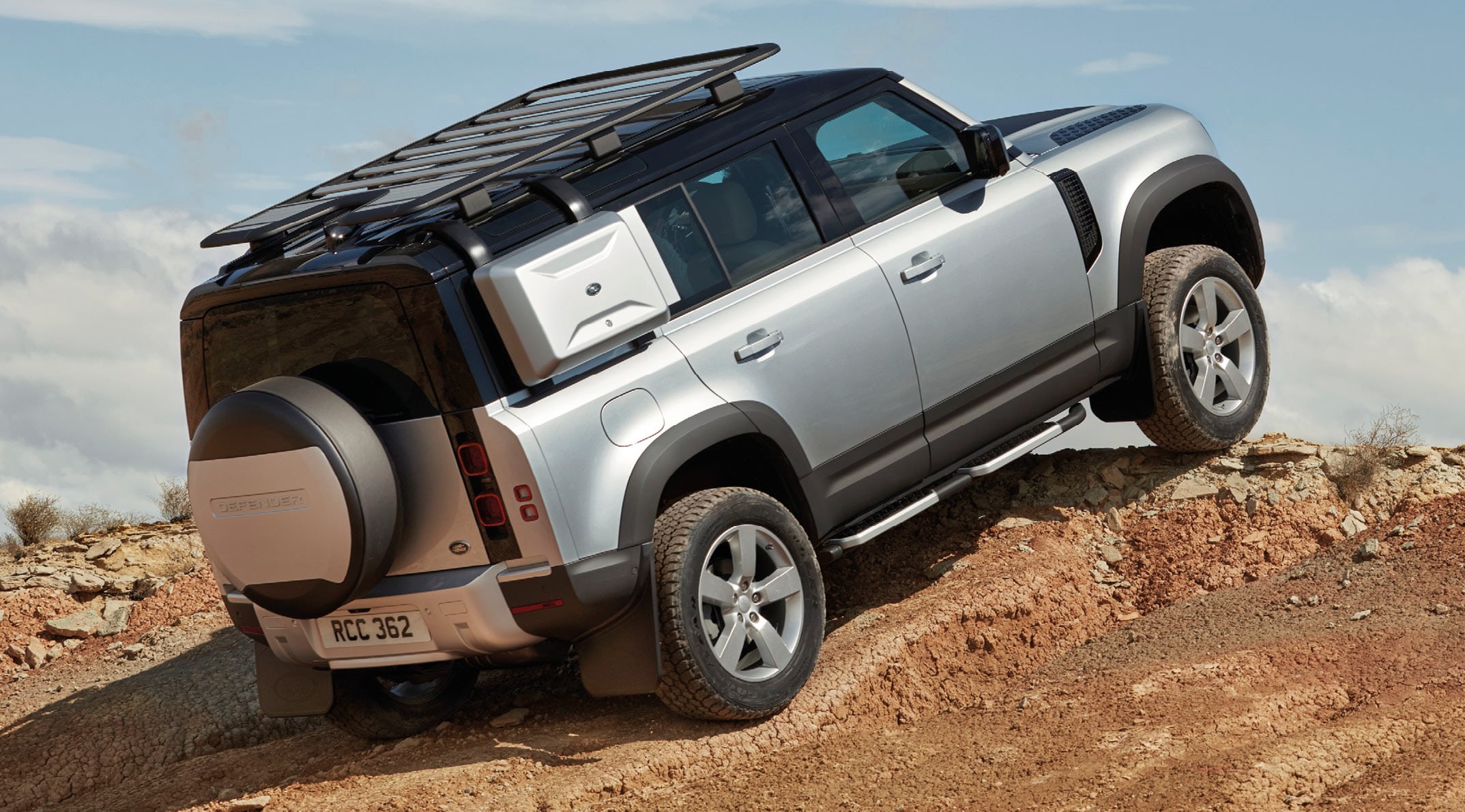 ---
Land Rover Defender 110 D240 S
Price £49,880
Engine 2-litre, four-cylinder, turbocharged
Power 240bhp
Weight 2323kg
Power to weight 102bhp per tonne
Transmission< eight-speed automatic with low range, four-wheel drive
0-62mph 8.7sec
Top speed< 117mph
Economy 31.7mpg
CO2 234g/km
Verdict Land Rover's best car for some time, and worthy of the name
---
Digital extra