Tony Brooks on Stirling Moss: We were the happiest Formula 1 team ever
Tony Brooks, who raced with Stirling at Vanwall and Aston Martin, pays tribute to his friend and brilliant team-mate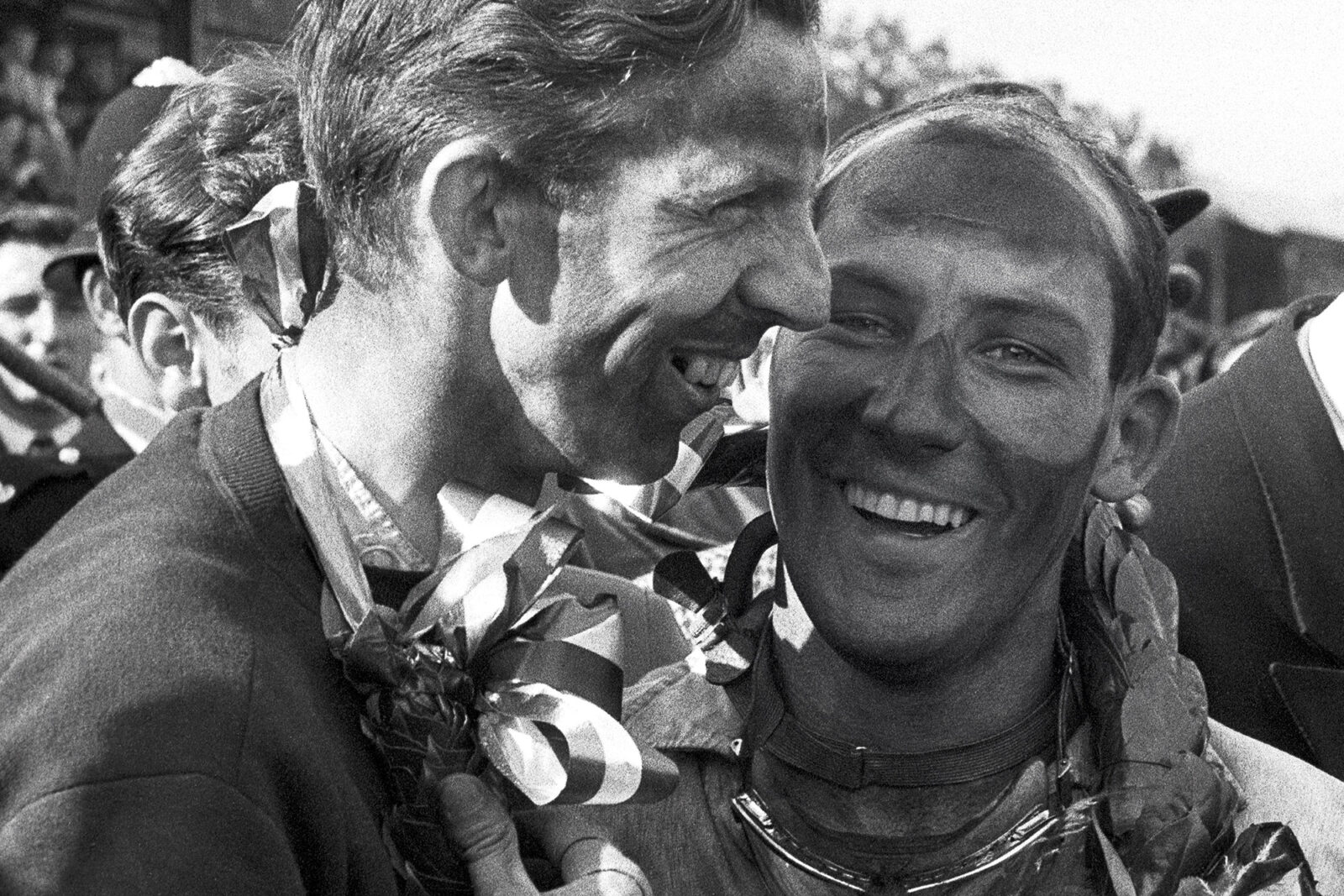 I suppose I first met Stirling at Goodwood in the 1950s, and I raced with or against him for seven years on and off. Although we were both forced to drive for 'the opposition' – myself for Ferrari, Stirling for Mercedes – we were by and large responsible for bringing Britain from zero in Formula 1 to eventually leading the F1 pack.
We got on very well. I was signed as no2 in 1957 [at Vanwall] since Syracuse was my only previous grand prix, and I accepted that. He always chose the better car, of course, but he must have wondered at times if he'd chosen right when I got the better of him! But we accepted who we were, and that we were both there to do the best job we could.
Because I was his number two and I would never commit the cardinal sin of taking off my team-mate, I never got into a wheel-to-wheel battle with him in a Vanwall, but I watched him a lot and raced hard against him in other years and never saw him do anything that wasn't completely correct, nor did I hear anyone complain. He was tough, for sure, but fair.
We went about our driving in very different ways. I preferred to be smooth at all times, whereas Stirling perhaps fought the car a little more. He was also a very late braker and doubtless pulled out some time over me in this area, which perhaps helps explain why he preferred and was absolutely at his best on slow- and medium-speed circuits like Monaco and the Nürburgring.
He was always keen to maximise his earnings, but he was racing as a professional. Money wasn't the main motivation, in my view, it was always the racing.
I can't think of anyone less likely to tolerate being bed-bound than Stirling, but somehow he managed. Susie has done a fantastic job – a fantastic example of a marriage that really meant marriage.
Stirling and I respected each other, and he couldn't have been kinder when he wrote in my autobiography: 'If I had a team I'd put Tony Brooks in at no1 with Jim Clark alongside him'. He couldn't have been more generous.
We may have been the happiest F1 team ever.