Green credentials of ex-Graham Hill BRM
Formula 1 cars of the 1960s like this BRM P261, previously raced by Graham Hill, don't come around too often, says Simon de Burton
If you close your eyes and try to imagine a quintessential Formula 1 car from the 1960s, there's a good chance you'll picture something like this – the 1964 BRM P261 used by Graham Hill for pre-season testing and raced by him in that year's Daily Mirror Trophy at Snetterton.
Although he qualified second behind Jim Clark's Lotus 25, Hill's outing with the BRM in the actual, rain-soaked race came to an ignominious end when the car aquaplaned, hit a banking and ground to a halt with chassis and monocoque damage that saw it returned to BRM's Lincolnshire headquarters where it was subsequently written off.
For the next decade or so the car served as wall decoration in Birmingham's Opposite Lock Club, a canal-side nightspot off the city's appropriately named Gas Street which was owned by racing enthusiast Martin Hone.
Hone subsequently sold the remains of chassis 2612 to BRM collector John McCartney who, deciding the car was entirely repairable, had it rebuilt from the ground up by former BRM mechanics Peter Bothamley and Pat Carvath using genuine works parts.
At that point its role as a former Hill car had largely been forgotten but, three owners later, German enthusiast Thomas Bscher confirmed the car's history through its rivet pattern after making a forensic examination of photographs taken at Snetterton during the time of the crash more than 20 years earlier.
By then, interest in historic racing cars was picking up and, having passed through the hands of several further owners (including Force India F1 team owner Vijay Mallya) 2612 gradually returned to the spotlight through appearances in a growing number of historic events, notably at the Goodwood Festival of Speed and, while in the ownership of investment banker David Wenman, at the 2007 Revival where Barrie 'Whizzo' Williams took it to a win in the Glover Trophy.
Having been sold on twice more, the car has remained in the current ownership for almost a decade, during which time it has become a familiar sight at further Revival meetings as well as the Monaco Historique Grand Prix and at circuits ranging from Silverstone to Zandvoort.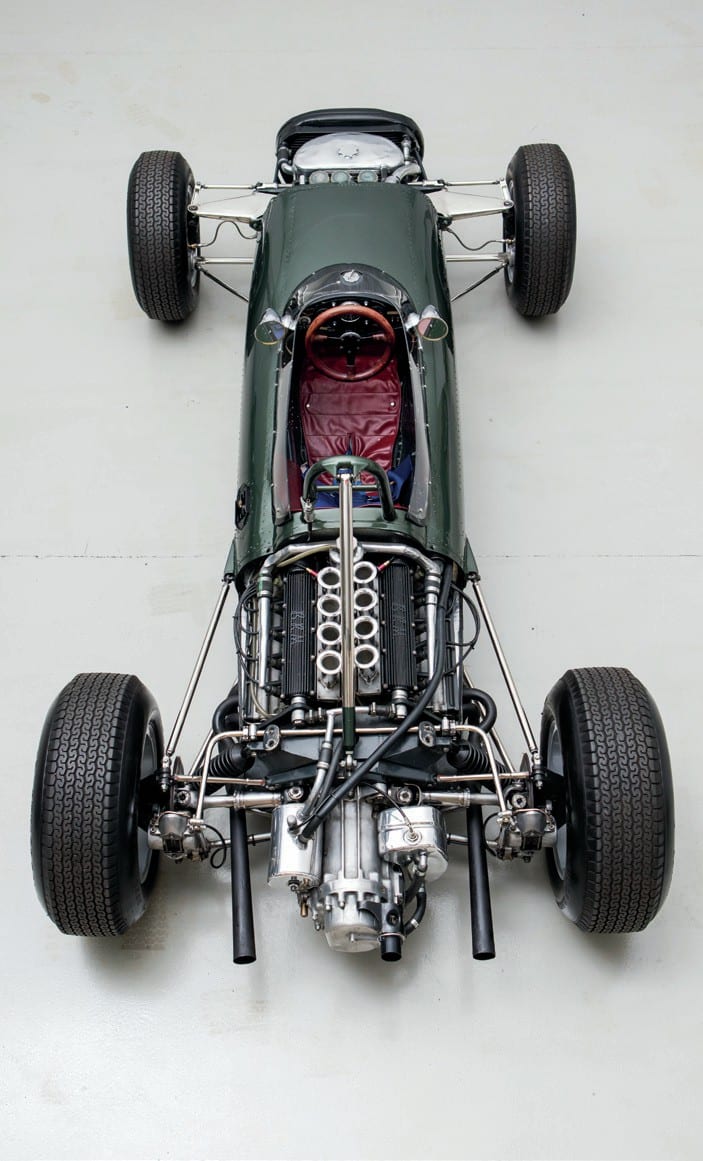 Maintained by Hoole Racing near Huntingdon, 2612 runs a correct and jewel-like 1500cc BRM P56 V8 driving through a P62 gearbox and comes with an FIA Historic Technical Passport valid until 2026.
As the dealer rightly states, the chances to own a car that represents the epitome of '60s F1 racing are few and far between. Counterparts such as the Lotus 25 (three left) or the exotic Ferrari 1512 and Honda RA272 12-cylinder cars (three made of each) being the only, probably unobtainable, alternatives.
And best of all is the fact that this one is up, running and ready to go and will undoubtedly continue to be regarded as an honoured guest at historic events throughout the world.
---
1964 BRM P26, ex-Graham Hill
On sale with William I'Anson, Birdlip, Gloucestershire
£POA
01285 831488, williamianson.com