That's cool... NASCAR on ice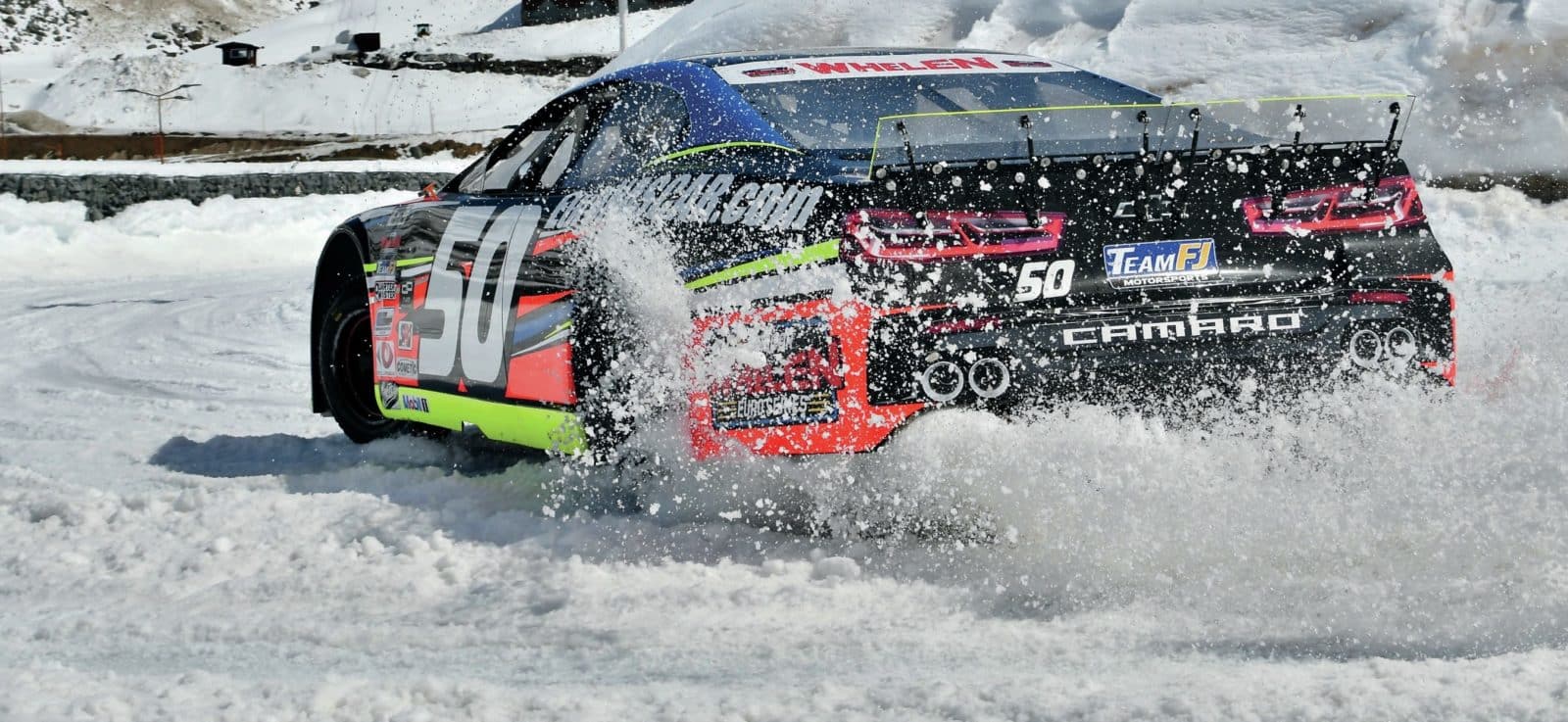 In a bid for a bit of pre-season promo action, the EuroNASCAR series opted to take a leaf out of the playbook of its American bigger brother and try something new – test a stock car on ice.
Coming just weeks after NASCAR itself returned to dirt-track racing for the first time in 60 years in a meet at Bristol, its European counterpart headed to Val Thorens in France for its own loose-surface test.
Series organiser Team FJ equipped one of its Chevrolet Camaro stock cars with slim, studded ice tyres and went for some laps around the Andros Trophy venue, driven by series boss Jerome Galpin.
The 400bhp, 1225kg car reportedly fared well, setting lap times that EuroNASCAR described as "already quicker than specifically designed rear-wheel-drive cars and close to those of all-wheel-drive prototype times."
"To be honest we didn't expect this first ice test to go so well," said Galpin. "The EuroNASCAR is probably among the most versatile race cars ever built. The level of performance was pretty impressive."
So, could it lead to something more serious for the championship in the future?
"It will definitely open up new horizons and spark new ideas for the series, but what the next step will be… who knows?" added Galpin. "It doesn't matter the surface you drive on, the shape of the track or the kind of driver you are: the Pure Racing character of the EuroNASCAR car is contagious and you will not want to stop driving it."
The actual championship begins at Valencia in Spain on May 15/16.