Mr Le Mans, Tom Kristensen: book review
With nine Le Mans wins, Tom Kristensen's record tally will stand for some time, says Simon Arron. So why no GP success?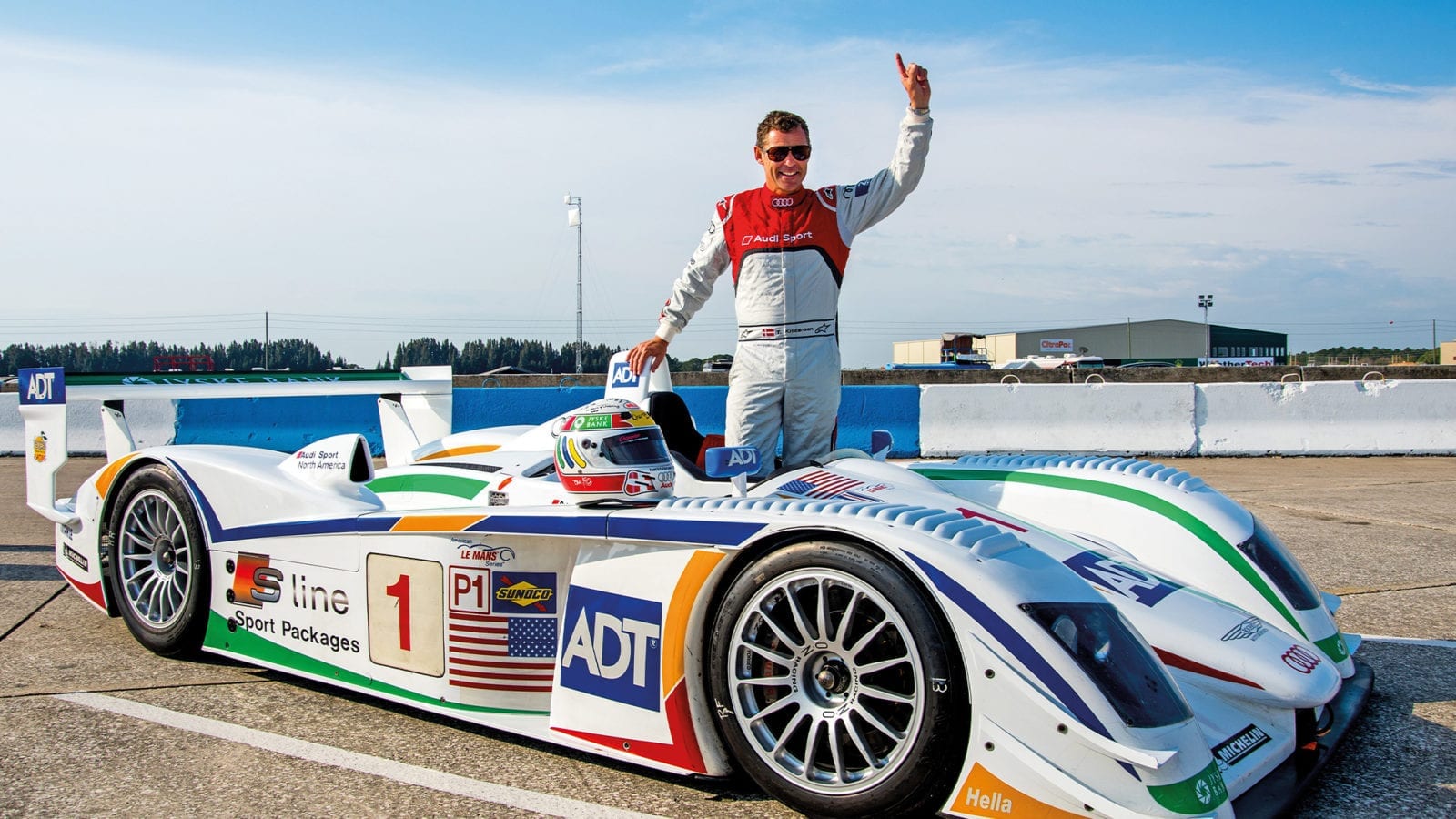 It wouldn't have been as snappy, but this could just as easily have been titled Mr Inexplicably Never a Grand Prix Driver. When you reflect upon Tom Kristensen's junior career and the rivals he beat, some of whom went on to win at motor racing's top table, it seems bizarre that the Dane never so much as sat on a Formula 1 grid.
But in the manner of such as Gil de Ferran, Dario Franchitti and Kenny Bräck, he converted his natural spark into a hugely successful career in a parallel universe, winning the Le Mans 24 Hours at his first attempt and going on to become the most successful driver in the event's history. He won the World Endurance Championship (2013), the American Le Mans Series (2001) and took F3 titles in both Germany (where he succeeded Michael Schumacher) and Japan, but he will always be most famous as the man who broke Jacky Ickx's record of six Le Mans wins and eventually set the bar at nine.
Given that he was born at a Shell filling station run by his father Calle, a successful amateur racer, his future career path wasn't altogether a surprise.
The 53-year-old still competes for fun, but retired from the racing mainstream at the end of 2014. Written with award-winning Danish sports journalist Dan Philipsen, his life story is delivered in both the first and third person, Tom piping up with his own reflections to add substance to his co-author's context. There are also selected essays by writers who have worked closely with him over the years, including endurance racing guru Gary Watkins – who some will recognise as a regular Motor Sport contributor. As Philipsen notes, "Tom wasn't allowed to alter even a comma. It is their perspective."
He'd never raced at Spa and was studying Eau Rouge through the window, to get an idea of its contours
They add further balance to an account that doesn't set out to settle any scores – Kristensen is one of the most grounded people you are likely to meet in motor sport, and not the type to make enemies – but leaves you in little doubt when he considers an injustice to have been done.
The list of F1 offers that came his way is almost as remarkable as the fact none of them came to fruition. In 1994 Eddie Jordan proposed that he should replace the suspended Eddie Irvine in the Pacific Grand Prix at Aida… but he was gazumped by Aguri Suzuki. Later that season he was lined up to race for Simtek at Suzuka… until the hopeless and hapless Taki Inoue arrived with a suitcase full of yen. He agreed to race for the new Mastercard Lola team in 1997, but the contract also required Lola boss Eric Broadley's signature, which wasn't forthcoming (a lucky escape, as it transpired, as the project collapsed before the second race). There was a cheap deal on the table from Minardi for 1998, but he felt it more prudent to be paid well to drive touring cars for Honda and sports cars for BMW. Even so, he was offered a Tyrrell seat in France that year, though he thinks that was probably political, an effort to persuade incumbent driver Ricardo Rosset's backers to part with more cash to keep him in the seat. There were later opportunities, too, to work with Williams and Jaguar. Given all of which, things didn't turn out too badly…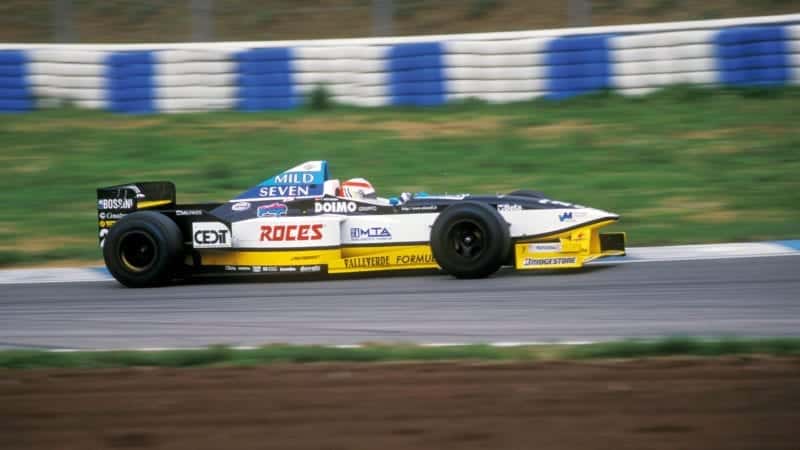 On a personal level, the book serves as a reminder that I have known the subject for 25 years – which barely seems possible. Our first contact came after Kristensen's name appeared on the entry list for the 1996 FIA F3000 Championship, as a driver for Shannon Racing (which appeared from nowhere, entered cars in a great many series and then promptly collapsed). I tracked down his number, rang to ask him about the deal and was met with bewilderment because it was news to him. (Note that this was better than the occasional alternative, when you'd phone a driver to ask what they'd be doing after losing their seat with Team X… and discover that Team X hadn't yet actually told them as much.) A few hours later he called back, having established that he had indeed been nominated. It was a sign of his calibre that he qualified on pole for his second race – at Pau, a street circuit he'd never seen before – but the team fell apart soon afterwards.
Later in the campaign, after he'd been thrown a lifeline by Edenbridge Racing, I bumped into him in the media room at Spa and asked whether he was planning a change of career. It transpired that he'd never raced there and was just studying Eau Rouge through the window, to get an idea of its contours. At the time, I had a copy of Geoff Crammond's MicroProse Grand Prix on my laptop. Tom sat down, did a couple of virtual laps in Ukyo Katayama's Tyrrell and said, "Thanks, now I know which way the track goes." That afternoon, he again took pole.
Ultimately, his career was deflected by a phone call that interrupted a tennis match in the summer of 1997. On the other end of the line was Ralf Jüttner from Joest Racing, asking about Kristensen's availability to race for them at Le Mans 10 days hence.
Before practice began, he did an exploratory lap of the circuit in a hired Renault Clio… and managed to get stuck in a gravel trap. Things would go rather better in the race – and continued to do so thereafter.
This is a sizeable tome, at 430 pages, but then his is a tale worth telling.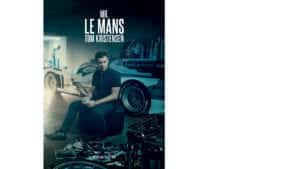 Mr Le Mans
Tom Kristensen with Dan Philipsen
Evro Publishing, £40
ISBN 9788797260302