And it wasn't only speed that he was demonstrating. His nous in not screwing his brakes in an attempt to get on terms with the superior cars of Vasser and Scott Pruett at Surfers Paradise brought him a podium. His composed response to the physical remonstrations of Christian Fittipaldi after they collided at Long Beach was admirable, especially as most onlookers reckoned the blame lay with the Brazilian.
But it was the fifth round of the year, at Nazareth's tough one-miler, that really brought it home: Moore was special. For one thing, he spent most of practice working on his race set-up. Challis: "He never used to bother about qualifying too much on ovals, because he felt that if he perfected his race set-up he could pass anyone he wanted to. And because he was so happy running the high groove, he was proved right: he could, and would, pass anybody.
And that included established stars. He showed no qualms in battling hard with Al Unser Jnr and wasn't the least bit perturbed by the double champion's near-disastrous inside pass in the closing stages. Three laps later Moore repassed the Penske driver round the outside of Turn 2, made it stick and, with five laps to go, pulled a similar move on Emerson Fittipaldi at Turn 3. He hurtled on to finish a blink behind hometown hero Michael Andretti and slurp the champagne — for the first time legally. He'd arrived, now he had come of age.
Moore scored three podium finishes that year and ended up ninth in the title race. Although this was not enough to be a serious challenge to Alex Zanardi (three victories, six poles, five fastest laps) in the Rookie of the Year honours, Moore's equipment had not been a consistent match for the Italian's Ganassi-run Reynard-Honda. Theirs was a mismatch of experience, too: Zanardi had made his F1 debut the same year Greg started in Formula Ford. All in all, a one-sided battle.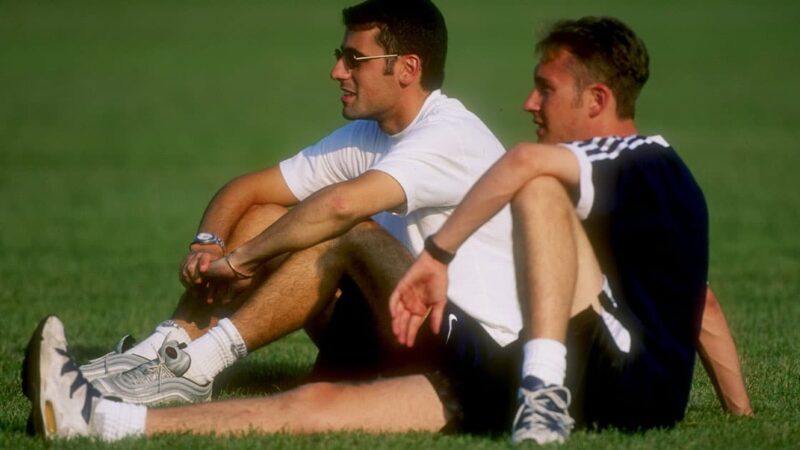 It did mean, however, that only a win in 1997 would do for Moore. It came at Milwaukee, after wrestling with Paul Tracy and later holding off Michael Andretti, Champ Car heroes both.