Tributes to 50 years of the Escort
Special events commemorate half a century of Ford's competitive stalwart
Three events in September will celebrate 50 years of the Ford Escort and its enduring popularity in both rallying and racing.
A dedicated Escort race at Brands Hatch, a celebration of the Mk1 twin-cam at the Castle Combe Rallyday and a new rally in Belgium – all solely for Ford Escorts – will honour the car that remains a favourite with competitors and fans alike.
The Historic Sports Car Club will mark 50 years of the Escort in saloon car racing with two special one-model races at Brands Hatch on Sunday, September 23. The races on the Indy circuit will be open to a wide range of race-prepared Escorts and it is hoped to have one or two period special saloon examples on the grid.
One of the best-known racing Escorts will be there as Henry Mann will drive Alan Mann Racing's XOO 349F, the ex-Frank Gardner Mk1 British Saloon Car Championship winner from 1968. Although not able to compete, the iconic red-and-gold car will run some demo laps.
Grahame White of the HSCC said: "We thought it was appropriate to mark 50 years of a car that has had such an impact on the sport. We also hope to attract some former Ford Escort racers to join in the celebrations."
Fifty years of the original Ford Escort Mk1 twin-cam will be a key theme of the Castle Combe Rallyday, 24 hours beforehand. As well as period cars on show, several examples will be in action on the event's demonstration special stage.
"Everybody loves the Mk1 Escort," said event organiser Tom Davis. "There's so much history about this car and so much of it is relevant to Rallyday.
"We're delighted to be paying homage to the original Escort twin-cam."
Meanwhile, Belgian fans will mark the model's golden jubilee with the Escort Rally Special on September 16. Based in the town of Couvin, the closed-road special stage rally has the support of Ford Belgium and is expected to draw rally cars from across Europe. The rally will feature a 25km stage that will be run four times.
The Escort made its competition debut in a rallycross meeting at Croft in February 1968, with its rally baptism a month later on the San Remo Rally in Italy. It went on to become one of the most successful and enduring competition cars of all time. Hundreds are still in use in rallying and racing and the Escort is widely regarded as one of most popular competition cars of all time.
RALLY TRAGEDY
The deaths of historic rally competitors Shawn Rayner and Steve Dear during December's Loco 2 Stages Rally cast a shadow over the sport during the Christmas holiday.
The driver and co-driver of the Ford Escort Mk2 died in an accident during a low-key event at Bramley Camp, near Basingstoke, on December 29. It is believed their car went sideways into a tree at high speed. It is the first time a competitor has died in a historic-spec rally car since the sport's increase in popularity started before the turn of the millennium.
A statement by the organising club, the Sutton and Cheam Motor Club, confirmed that the accident was being investigated by the MSA and Hampshire Police.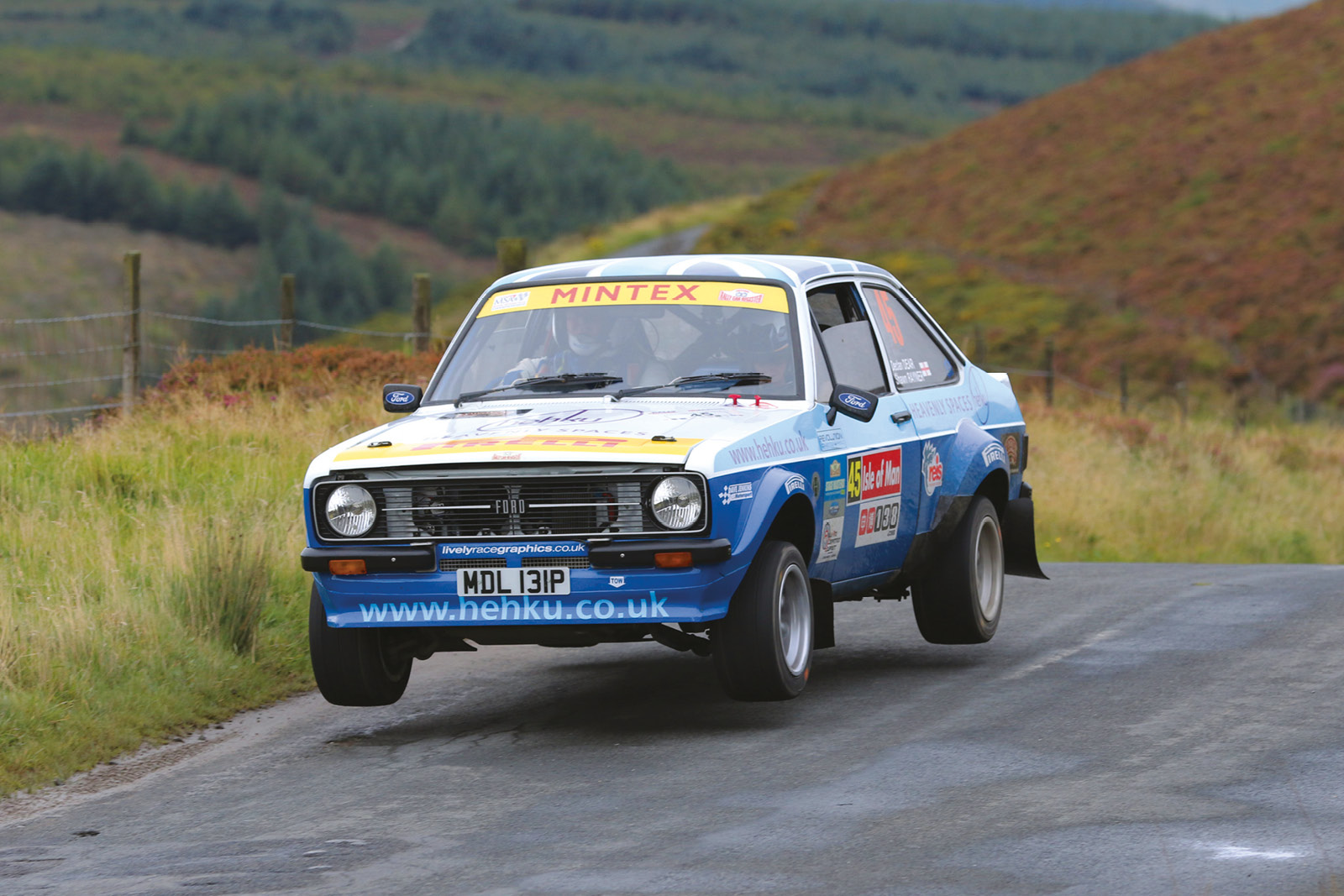 Rayner, 52, was a popular figure in historic rallying. He enjoyed success in the early 1990s before stopping rallying after two major accidents in Welsh forests. In 2009 he decided to make a return in the historic branch of the sport. Rayner enjoyed notable success last season on closed-road rallies in Ireland. His regular co-driver had been Declan Dear, but on this occasion Declan's father Steve, 64, took over co-driving duties. He had been a regular competitor a decade ago, but then stepped back from competition to support his son's rallying.
A statement from their Hehku Rally Sport team said: "We can take some solace in the fact that they were competing in the sport they loved so much."
RETRO THRUXTON
On June 2-3, a high quality historic race programme and appropriate demonstration runs will mark the 50th anniversary of Thruxton as a permanent car racing venue.
Historic categories that are rarely – if ever – seen at the popular Hampshire circuit will headline an event designed to celebrate five decades since it opened in its current form in March 1968.
Among the grids will be the Royal Automobile Club Woodcote Trophy, the Stirling Moss Trophy and the Historic Touring Car Challenge, featuring grids of pre '56 sports cars, pre '61 sports-racing cars and pre '91 touring cars from Motor Racing Legends. From the HSCC will be the Super Touring Trophy, Historic Formula Ford and Guards Trophy.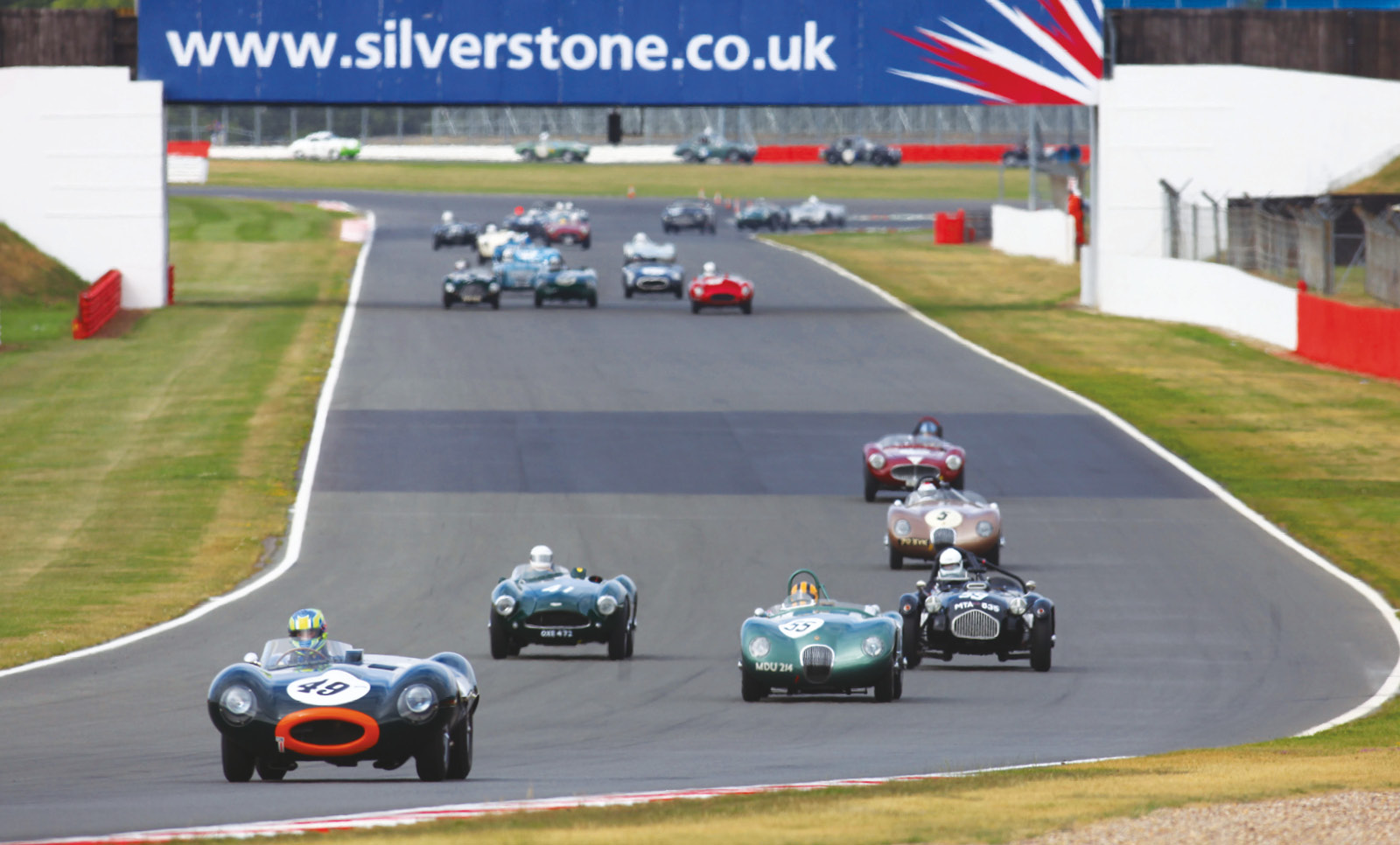 Three car race meetings were held on the airfield runways at Thruxton in the early 1950s, and bikes continued to use the site, but cars did not return until the British Automobile Racing Club needed a new home track after the closure of Goodwood in 1966. The rebuilt Thruxton opened for racing on March 17 1968 and hosted an international Formula 2 race less than a month later. Half a century on, the high-speed track layout remains unchanged while a programme of re-investment continues to improve facilities.
Bill Coombs, Thruxton's managing director said: "We will have a mixture of racing and demonstrations over both days, all of which will echo five decades of the circuit," said Coombs. "This is going to be more of a festival than just a traditional race meeting."
To mark the occasion, a new hospitality building will be officially opened to the inside of Allard Corner.
RAC SET FOR 2019
The organisers of the Roger Albert Clark Rally have revealed provisional details of the event's 12th edition, which will run from November 21-25 2019. After the success of 2017, rally manager Colin Heppenstall confirmed that the 2019 rally will build on that platform by following a broadly similar format.
Heppenstall's outline plan is for an event covering between 250 and 300 stage miles across four days with legs in Wales, Kielder and Scotland. The rally will start from Brightwells in Leominster, which will also be the base for documentation and scrutineering. Meanwhile, there will be a new finish venue on Monday afternoon within easy reach of Kielder Forest.
"We were overwhelmed with the hugely positive feedback from the 2017 event; from competitors, marshals and spectators," said Heppenstall. "So we are not going to re-invent the wheel.
"There will be lots of detail changes, however, and we plan to introduce some new stages to ensure the rally remains fresh."
GT40s AT COMBE
There will be a flavour of Le Mans at the seventh Castle Combe Autumn Classic, which is confirmed for Saturday October 6.
Key elements of the 2018 edition will be celebrations of the Ford GT40's Castle Combe heritage, with local racer Ron Fry, as well as the 65th anniversary of the last race at the circuit for Sir Stirling Moss OBE.
Several Ford GT40s will take part in demonstration sessions alongside other cars with Le Mans heritage. Closer to home, Bath garage owner Ron Fry raced two GT40s at Combe, chassis 1017 and the ex-Targa Florio chassis 1073. His racing career and close links with the venue will be featured.
At the time of the 2018 event it will be 65 years since Sir Stirling Moss OBE had his final race at Castle Combe – and it nearly ended in disaster when his Formula 2 Cooper flipped at Quarry after contact with the Connaught of Tony Brooks. Moss was thrown out and suffered a broken shoulder, damaged arm and twisted knee. The racing lives of Moss and Brooks will also be in the spotlight.
BTCC HONOURED
The Silverstone Classic will celebrate 60 years of the British Touring Car Championship with a dedicated 'Tin Top Sunday' on July 22, when about 200 racing saloon cars will be in action on the GP circuit. Sunday's programme will feature races for the pre '66 U2TC, the Trans-Atlantic Touring Car Trophy for pre '66 V8s, the Historic Touring Car Challenge for cars of the 1970s and 1980s and the Super Touring Car Trophy for BTCC cars of the 1990s.
Past and present touring car aces like Matt Neal, Gordon Shedden, John Cleland, Tim Harvey, Colin Turkington, Jeff Allam, Gianfranco Brancatelli, Rob Huff, Mike Jordan and Steve Soper are all likely to be racing.
"These four evocative grids will be a wonderful tribute to 60 memorable years of great BTCC action," said event boss Nick Wigley of Goose Live Events. "The BTCC boasts an incredible history of thrills and spills stretching right back to 1958."