It's safe to say that the world Rally Championship heads into 2019 on a high. The Monte Carlo Rally showed that it's arguably as competitive and dramatic as it has ever been and is certainly a much-changed sporting proposition to the climate the world championship found itself in around the turn of the century.
A glance down this year's entry list reveals names such as Loeb, Grönholm and Solberg, together with the more modern star attractions like Ogier, Neuville, Meeke and Tänak. It's a compelling mix of returning legends – many considered to be the original rock stars of rallying – and promising youth.
Ask M-Sport Ford World Rally Team boss Malcolm Wilson what he thinks of the current state of the world championship and you'll get a clear answer.
"The sport has worked hard and we are arguably now in a better position than we were when we had Group B," Wilson says. "We now have live TV, new events planned in places like Chile and other countries… The sport is in a good place right now."
These are bold words. World rallying's Group B era of the 1980s is perhaps its most evocative period, involving power-hungry days of speed, duelling drivers and danger. Ultimately it was banned on safety grounds, but the cars still retain a special place in the memories of rally fans.
The modern machinery we have now has been designed to get back towards that ethos, with big power, big downforce and big grip – but this time allied to the necessary safety requirements.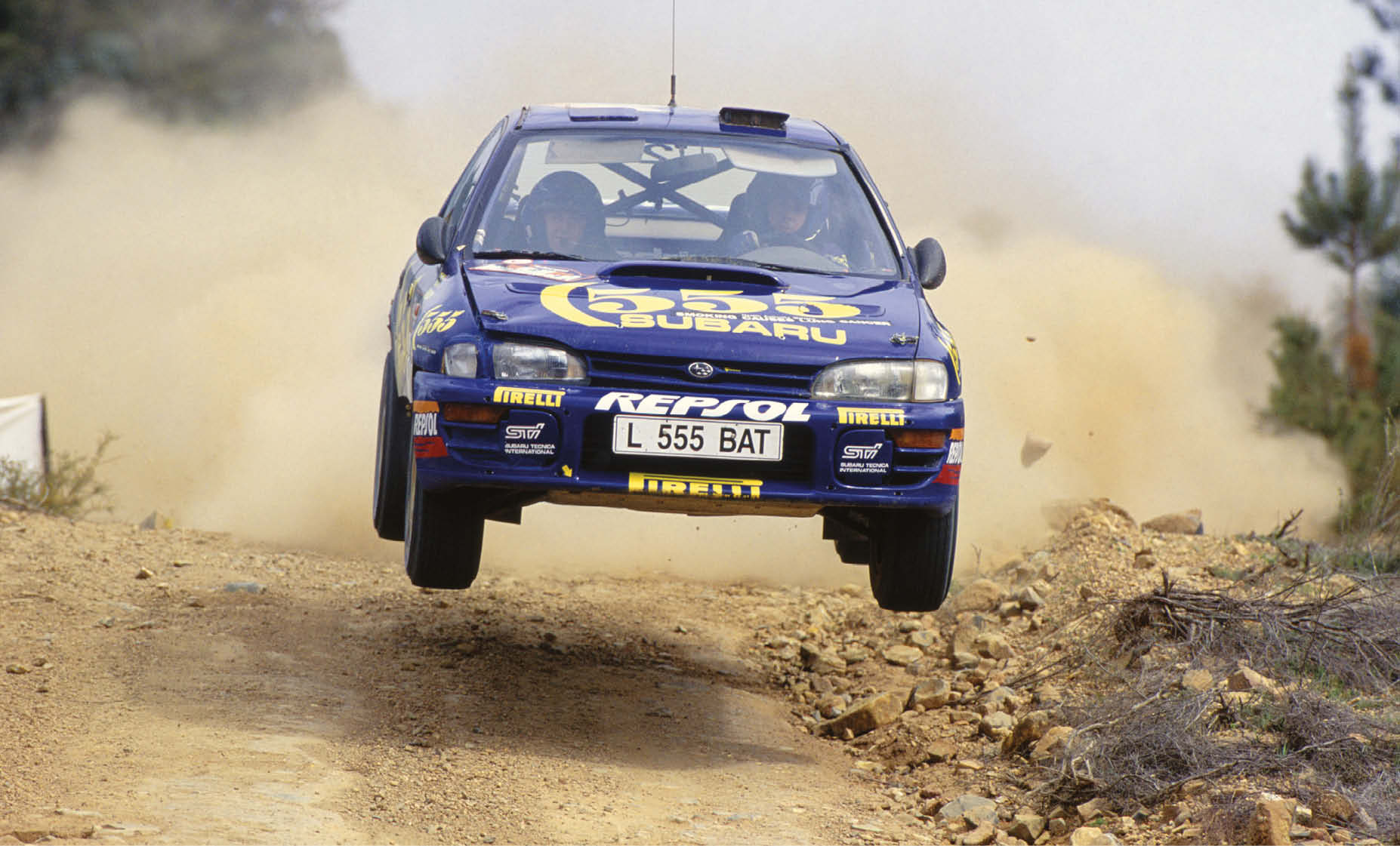 It's worked, too. Now we have four full-time manufacturers, and the star names of the sport are coming back. Rallying found itself in a slump after 2003. The main attractions of Colin McRae, Richard Burns, Tommi Mäkinen, Didier Auriol, Juha Kankkunen and Carlos Sainz were gone. That removed drivers with a total of 13 world titles between them. But now the big hitters are returning, buoyed by the positive changes to the WRC.
The greatest rally driver of all-time, nine-time world champion Sébastien Loeb is back for six events with Hyundai. Having taken time off to dabble in circuit racing, rallycross and tackle Dakar, Loeb has a new home. And it's arguably the best-funded in the field.
Hyundai thus far hasn't enjoyed the championship success that its investment into the impressive i20 WRC should have justified. Its lead driver, Thierry Neuville, took three victories last term and finished the year second in the championship. He then missed victory on the Monte by just 2.2sec. He's unquestionably rapid, but has lacked that finishing touch. Loeb has been brought in – sharing an extra i20 with Spanish veteran Dani Sordo – to help support the team and bring Hyundai more wins.
"As a driver, organisation was not Mäkinen's strength, he appears to have learned new tricks"
Committing to just six rounds will almost inevitably rule Loeb out of the fight for the drivers' title, but such is the mental destabilisation of 'the Loeb effect', he could well knock his younger rivals out of kilter.
"I did three rallies [in 2018, winning his final outing with Citroën in Catalunya] and I was either victorious or I had a lot of pleasure in doing it," says Loeb. "I'm still motivated to drive, I'm still competitive, I enjoy the rallies and I don't want to stop driving – it's my passion. I'm not doing this to prove anything. The goal is to score points, to get a good result, to enjoy the car, to enjoy the races and to do as well as possible. The goal is simply to do the best, the goal is not for me to win the world championship."
But isn't it tough coming back into the sport after a break of six years, and at the age of 44? Up to now, Swede Björn Waldegård is the oldest event winner on record – 46 when he won the arduous Safari Rally. No driver older than 41 – Hannu Mikkola – has won the title.
Loeb only just missed the podium in Monte, finishing fourth. He adds that experience counts heavier than youth in the WRC.
"I was six years away and the knowledge of the stages is important," adds Loeb. "It's also more complicated when you lose a bit of rhythm in the races. It's a championship where the drivers are very strong and they are really prepared for the stages. It's not easy to arrive later, being less prepared, and go on and win. But the main thing for rallying for me is the feeling you have to have with the car. It's not like running a marathon where the most important thing is the [physical] preparation. With rallies it's mostly about feeling, and you have to be precise. In Catalunya I was perhaps not the fastest over the whole rally, but I was able to bring everything together. But I have lost too much experience [during his break] to have victories everywhere."
It will likely be the same scenario for the WRC's other returning legends – double world champion Marcus Grönholm and 'Hollywood' himself, Petter Solberg.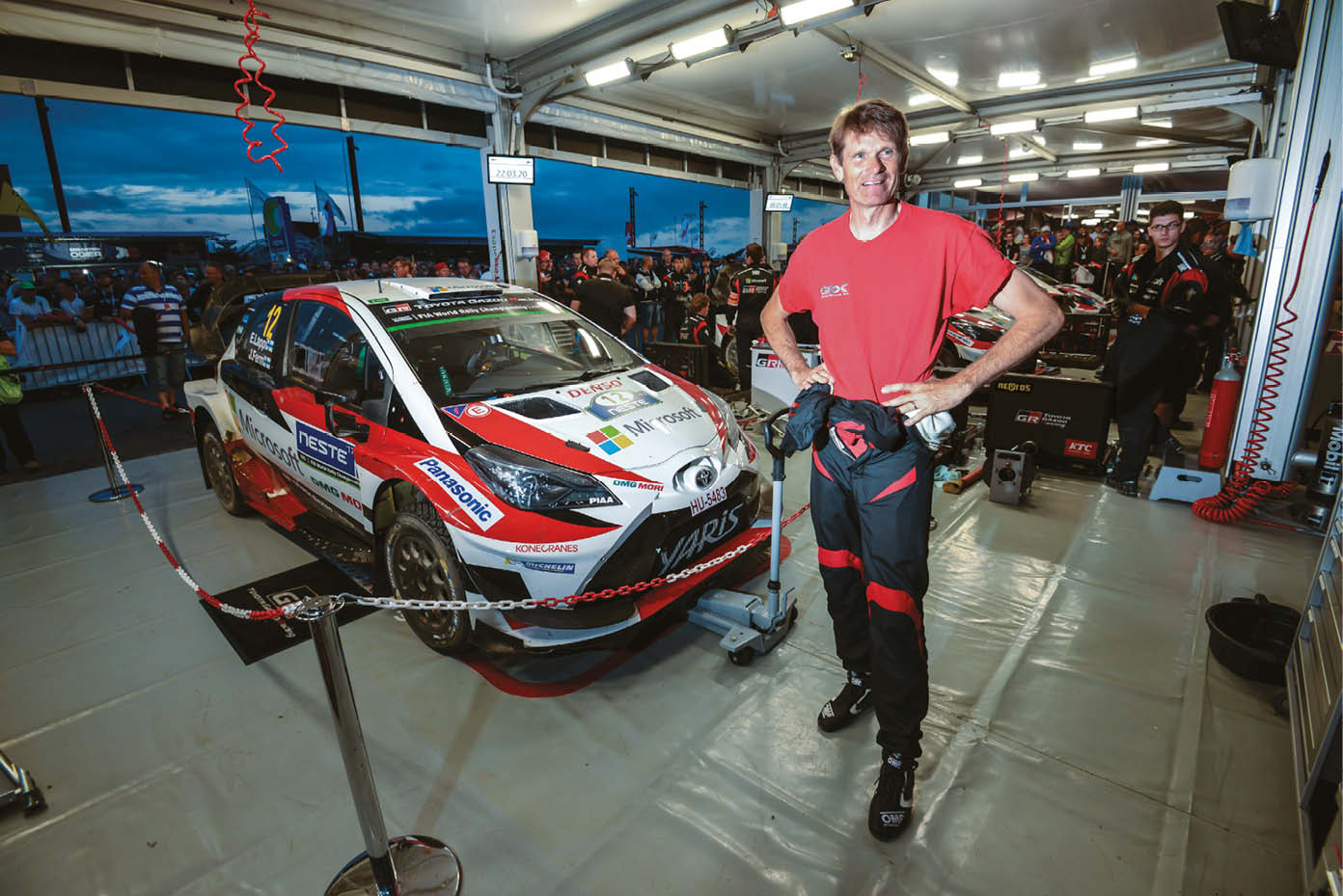 Grönholm will start his first WRC event in nine years when he handles a Toyota Gazoo Racing Yaris WRC for what is currently a one-off appearance on Rally Sweden. With five wins in Sweden, Grönholm is the second-most successful driver on the event, trailing Stig Blomqvist by two.
Solberg, the 2003 world beater, will also return. He has reportedly secured a deal with Volkswagen to drive its new Polo GTi R5 for a handful of events. While the R5 won't be a match for the mighty WR Cars at the front, the return of another top name will only bolster interest.
However, arguably the first big hitter to return to the WRC was Tommi Mäkinen, and he's already made a big impact. The four-time world champion is one of the greatest-ever drivers, and took on a fresh challenge of bringing Toyota back into the world championship as team boss in 2017.
Mäkinen at the helm of Toyota is interesting as when he was a driver, organisation was not one of his strong points. But, roll on 15 years and it appears this old dog has learned new tricks. Constructors' champion last year, Toyota is a formidable team with a brace of talented drivers, including Estonian Ott Tänak. The surprise package of last season, Tänak won four rounds to finish third in the points, and also set the early pace on the Monte before finishing third. He's yet to fully mature as a driver, and the Yaris still has some potential to unlock.
Another returning name – albeit far more modern – is Kris Meeke, whom Mäkinen has thrown a lifeline. Having been ditched by Citroën last year after some heavy, and rather questionable, accidents, Meeke is back for what could be his final chance.
"I find myself in one of the best seats in the house this year," says the Northern Irishman. "I might be one of the elder statesmen, but I have only done three full seasons. I have never found myself in the right place at the right time, but I believe this will be the right time. If I enjoy driving, I believe I can be at the front."
One of the fastest and most spectacular drivers on his day, Meeke will learn a lot from Mäkinen, and may well add to the five wins he has notched so far. Meeke is also a protégé of the late master, Colin McRae. What would the heroic Scot think of rallying's new golden era? "Colin would have loved a go in the current cars…" sighs Meeke. "But I think this is going to be a great year for world rallying."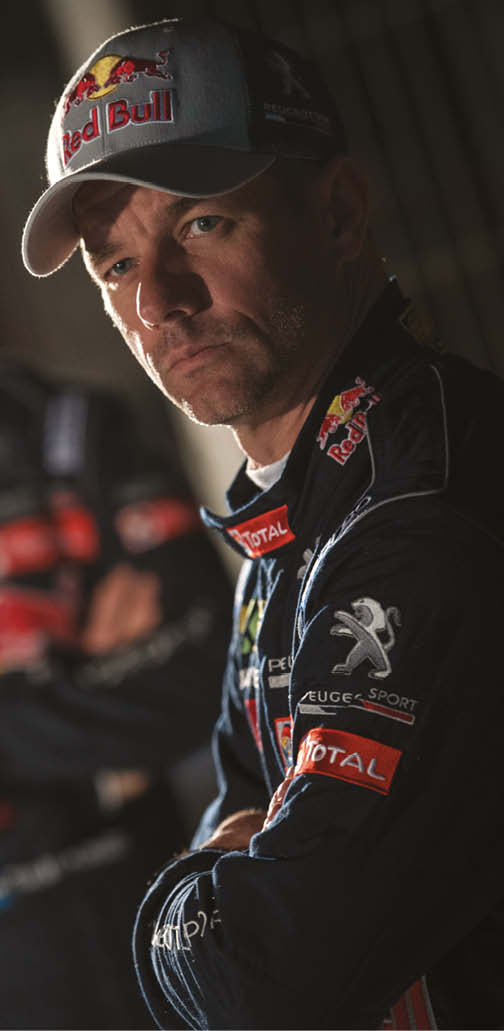 That brings us to the current dominator. Who can beat Sébastien Ogier? While French drivers named Sébastien have totally monopolised the world title across the last 15 years – Loeb with nine titles to Ogier's six – this year's is far more open.
Ogier returns to his first WRC employer – Citroën, a team not without its own problems since its return to rallying's top flight. He'll now go head-to-head with Loeb and Co on more events – and who doesn't want to see that?
Regardless, the current master still nicked victory on his home turf in Monte.
"It is going to be a golden year," says Ogier excitedly. "Last year was very close [he narrowly claimed the title in his M-Sport Ford from Neuville] and I think this year will be, too. I am the only one [of the main title contenders] who has moved team. Having the past champions coming back is great for the show. Sport needs heroes. These guys are heroes. There will be a bigger amount of spectators to see them.
"It's a bit funny they all wish to come back to do some rallies after such a long time. In [athletics, for instance] it is not possible but in rally it is. They are not a threat for the championship, but I need to be careful not to get into the fight with the older guys. Loeb still has a lot of ability. He won last year, so he could still take points and win in some places this year."
But, what of Ogier's former employer? It's looking like an uphill battle for Wilson's M-Sport team. Having lost his star driver, Wilson was faced with a tough choice. Without enough funding in place, he had to commit millions of pounds and hundreds of jobs at his Cumbria base to the WRC. Ford has supported the team technically, but its focus is on sports car racing. For 2019, the world-title winning squad for the past two years may be reduced to fighting for crumbs.
Still, it has 2017 Rally GB winner Elfyn Evans onboard again, plus Teemu Suninen and Pontus Tidemand.
"Elfyn is a proven winner, so I hope we can challenge on the odd rally, but we have got to be realistic," Wilson adds. "If we can get the odd podium, I would be happy with that. Our focus is for 2020, though."
"One of the fastest, most spectacular drivers, Meeke will learn at Toyota"
Trying to predict the competitive order is tough, particularly with the field so deep in talent and the teams so well matched.
Of course it's not just a coincidence that the WRC has ended up like this. Since Red Bull got the promotional rights in 2012 and created the WRC Promoter, much work has gone into bringing it back up to scratch.
The new generation WR Cars that came into play for 2017 have proven spectacular, and they've had better stages to play on, too. We've seen bigger special stages held closer to city centres, designed to bring rallying to the people – the Mexico City run around the Zócalo square where the James Bond thriller Spectre was filmed springs to mind, as does cars pounding the streets of Llandudno on Rally GB. We've had experiments to bring back endurance stages, such as the 50-mile Guanajuato epic – again in Mexico. OK, it didn't quite catch on, but it did go some way to appease calls to bring back the glory days of endurance rallying. Plus, it highlighted that these cars, rightly, work best in a sprint format. Flat-out over shorter, more accessible distances.
There's also been the launch of the WRC+ All Live streaming service, which brought live coverage to fans' TVs, smartphones and tablets – fulfilling a prophecy Prodrive boss David Richards made almost 20 years ago. The Promoter is also reaching out to new areas. There's been talks to bring back the legendary Safari Rally, plus much work to try and get an event up-and-running in China, and this year it heads to Chile.
Added together it shows a sport making an effort, and moving in the right way to appeal to a younger generation. It's also clearly caught the attention of its own past stars, who will perhaps go on to form key parts of what could be a second coming of the WRC's golden era.
---
DIGITAL EXTRA