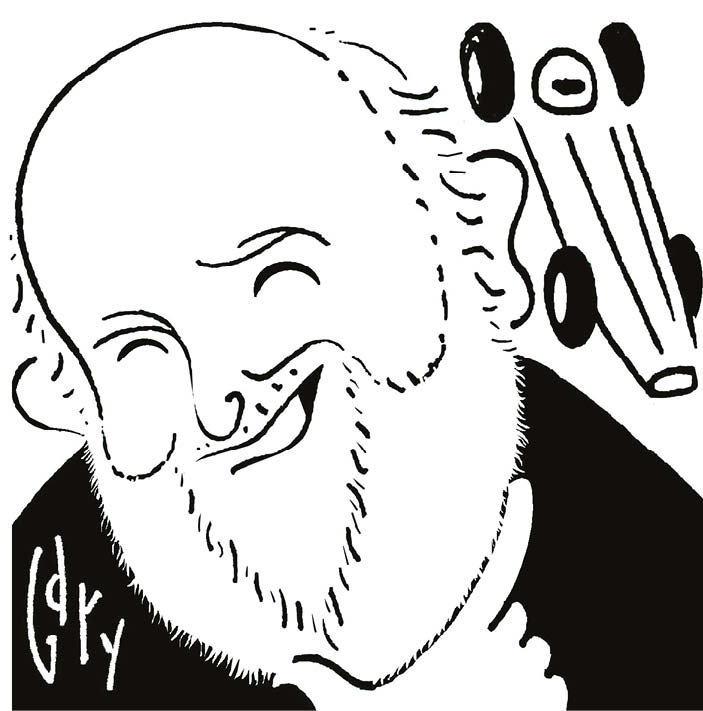 Look back 80 years and one of the most momentous in modern history was surely 1939. The Second World War erupted that September, but back at this time of the year – February/March – many of our predecessors were hopeful that the four-month old Munich agreement with Herr Hitler had made another war less likely. After all, Prime Minister Neville Chamberlain had said that the successful Munich conference assured "Peace in our time…"
Chamberlain had returned to Heston in a British Airways Lockheed 14, piloted by Victor Flowerday. Another pilot who had flown occasionally from Heston, in his own aircraft, was the greatest British racing driver of the pre-war era – Dick Seaman.
On February 4, 1939 he and his young German wife Erica celebrated his 26th birthday. He was a professional racing driver, retained by the mighty Daimler-Benz team, and still basking in the afterglow of winning the 1938 German Grand Prix, no less.
One of Dick's closest friends was the tubby, acerbic, often argumentative George Monkhouse. He was a senior engineer with Kodak photographic and became technically the finest motor racing photographer of his era. His relationship with Seaman in combination with the quality of his work secured a unique 'in' with the German team, whose every work he admired immensely.
His motor club picture-shows became immensely popular, but into 1939 his commentaries – tending to extol almost everything German while disdaining almost everything British – did not go down well. After all, it was only 21 years since the First World War had ended.
Dick and George conducted a long correspondence. On February 21, 1939, Dick wrote: "Dear George, I duly arrived in Berlin after a pleasant flight, with Mrs Aldington…" – wife of British BMW concessionaire H J Aldington of parallel Frazer Nash fame – "and attended the ceremonial opening of the Motor Show. We assembled in a vast hall, adjoining the chief exhibition hall (of which there are 10 this year) and after speeches by the President of the Industry and Dr Goebells (sic), the Führer himself spoke.
"Unable as I was to understand most of it, I found him a most electrifying orator. At the end of his 17-minute speech, plush curtains at his back swept aside, disclosing, to a fanfare of brass instruments, the main hall beyond. I doubt if Cecil B DeMille could have done it much better himself. All the racing cars and motor-cycles are this year enshrined in a new hall to themselves.
"Mercedes dithered over what to do with its British driver for 1939"
"A very interesting exhibit is the new 'Grosser Mercedes'. It has a tubular chassis with front and rear suspension on the same principle as the racing cars. I cannot remember seeing such a good illustration of the 'racing benefits a firm's production models' argument.
"On Friday there was an NSKK gathering in another hall, at which [Adolf] Hühnlein, having repeated practically word for word the speech which he made at the same function last year, distributed medals to the 'Meisterfahrers' in the motor cycle and racing car categories.
"We were then shown the first presentation of the film which [Erich] Stoll was taking all last year. It was undoubtedly extremely good, with very good photography and excellent cutting. There are most exciting shots of [Christian] Kautz's crash at Spa and [Rudolf] Hasse's at Monaco. The only fault is that in many of the shots the cars appear to be travelling too fast."
But he was having real doubts about the much-discussed 'International situation' in which tensions between his country and that of his wife – and of his employer – seemed likely to explode. As the 1939 racing season commenced, Mercedes-Benz dithered over what to do with its Brit. He was just a reserve for the season-opening Pau GP. On March 27 Dick wrote to Earl Howe, co-founder of the BRDC, whom he knew was well connected with government: "Anglo-German relations having reached the stage they have… I am… being forced to consider very seriously whether I ought to give up racing with Mercedes. The only reasons why I have not thrown in my hand before were a) …mixing politics with sport… would do more harm than good; b) I am on very good terms personally with all the Mercedes people. But [I am] …wondering if the time has not come when I ought to give up driving the Mercedes…"
After consultation, Howe responded to Dick on May 5: "The general concensus seems to be that it is far better… to retain every individual contact with Germany in every shape and form…" but he added "…you must be the judge, but I do not suppose you want to stay in a concentration camp."
Dick was given a drive in the EifelRennen at the Nürburgring, but his car's clutch failed, after "a really wizard start". In testing he later felt he was hitting tremendous form, and on June 25 he demonstrated that in his first full-blown Grand Prix of the year – the Belgian race at Spa. He utterly dominated it, he led it and, while leading, he crashed and was killed.
Remember Dick Seaman this year – Britain's greatest of his time.
---
Doug Nye is the UK's leading motor racing historian and has been writing authoritatively about the sport since the 1960s