Flying off the shelves
Aston Martin has reached for the skies with a helicopter tie-in to add to its product range
Product of the month
Just when you thought an SUV was about as big a departure from Aston Martin's homeland as it could get, the Gaydon firm chucks another curveball into the market.
Late last year there was a tie-up with motorcycle manufacturer Brough Superior, which will produce the new £93,000 track-only turbocharged AMB 001 superbike (below). But hot on the heels of that comes this run of bespoke helicopters in partnership with Airbus. The ACH130 Aston Martin Edition is the best of both worlds for luxury car and aviation enthusiasts alike. It is based on Airbus's single-rotor ACH130, but Aston has taken over the interior and exterior styling. It comes in four Aston-flavoured liveries – from 'Skyfall' silver to 'Stirling' green – and features the Aston Martin Lagonda initials in the serial number. Aston has re-trimmed the cabin to mimic the interiors of its road cars, using stitching and detailing from the DB11, and materials such as ultra-suede from the Valkyrie hypercar, complete with a liberal sprinkling of Aston winged logos throughout and bespoke saddle bags.
No price has been given, but the standard one starts at £2.4m.
Price: TBA, airbuscorporatehelicopters.com
---
Formula Art prints
David Johnson has been running his Formula Art concern since 2008, and many of his original works hang in the homes of his star subjects. He also offers a range of prints. Our pick is this Giclée print of Nigel Mansell aboard his Williams at the 1987 British GP. The term Giclée refers to the ink jet printing process, and each edition is signed and numbered by the artist.
Price £125, formulaart.co.uk
---
Mongrip Senna DP93 bracelet
Every once in a while, a really interesting piece of memorabilia comes out of the blue, and Mongrip's new Senna DP93 bracelet certainly qualifies. Set up in 2016, the Monegasque company has been founded by racer Augusto Farfus and Italian businessman Giancarlo Medici, and together they have created this fashion accessory made from the tyres of Ayrton Senna's McLaren from the 1993 European Grand Prix at Donington Park – hence DP93. That race was famed for both Senna's stunning opening lap, and his wet-weather prowess as he went on to lap every car but one in the rain. The bracelet is made from recycled tyre material from the Goodyears used on Senna's MP4/8 that day, then finished with an 18k rose gold plate, inscribed with the Senna 'S' and numbered. Limited to 161 pieces, they're being released in batches of 12. The first lot has sold out but the second will be released soon.
Price €4400, mongrip.com
---
Batman Ginetta Scalextric
Hands up if you thought the Batmobile was based on something like a Cadillac or a Lamborghini? Well jiminy jillikers, folks, now it comes from Leeds! In Scalextric's new Batman v The Joker set, the dark knight's ride is now Ginetta's LMP1 prototype. Scalextric acquired the modelling rights to the G60-LT-P1 last year and, having faithfully recreated it in the real livery, has now made it the base for Gotham's greatest, up against a fictional Joker design. Here's hoping Ginetta runs this livery at Le Mans.
Price £149.99, Scalextric.com
---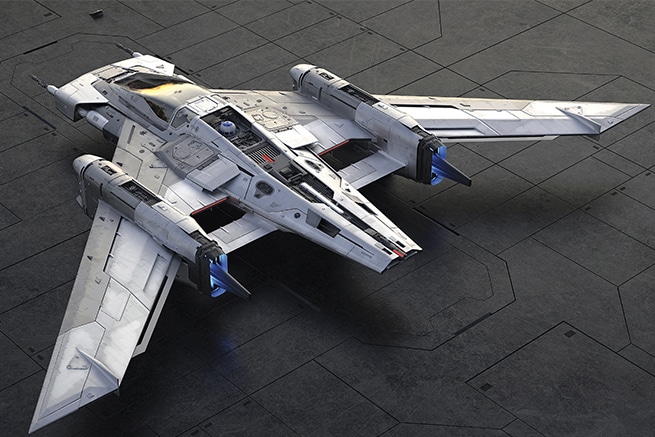 Porsche Starfighter
Porsche's latest film tie-in quite literally takes the brand out of this world. It has joined forces with Star Wars creator Lucasfilm to produce this one-of-a-kind starship. Used as promotion for The Rise of Skywalker, the catchily titled Tri-Wing S-91x Pegasus StarFighter incorporates styling of Porsche models crossed into the Star Wars universe.
The front is modelled on the new Taycan, complete with daytime running lights – always welcome when in a galaxy far, far away. The interior is styled on the 918 Spyder, behind the R2 unit sits slotted vents from the latest 911 design, complete with rear light bar. One five-foot model has been produced initially, and displayed at the film's launch alongside a Taycan, but expect a host of scale models and toys to be rolled out soon.
Price £TBA, thedesignerallicance.com
---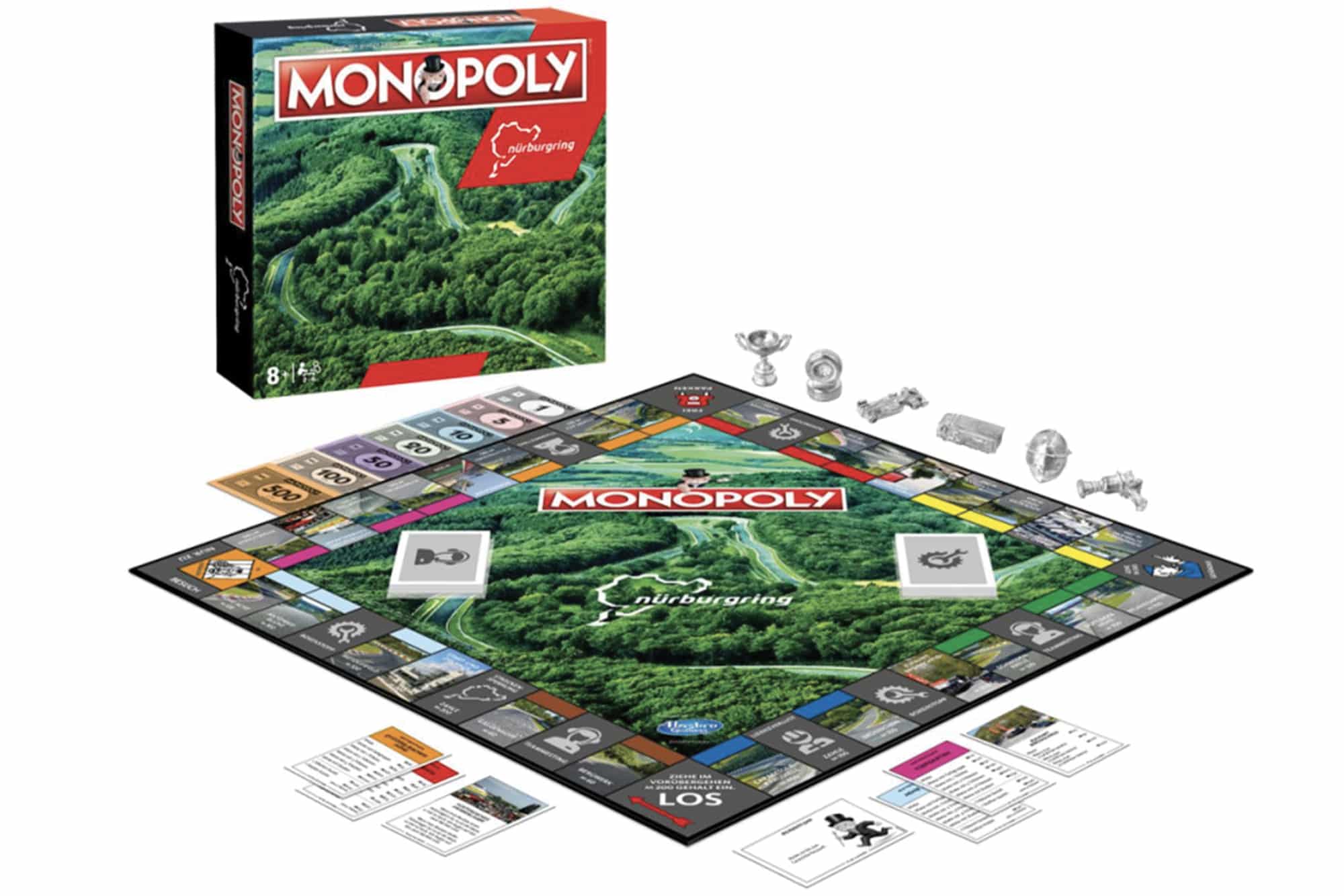 NÜrburgring Monopoly
Special editions of the world's best-selling board game seem to be two-a-penny these days (you may recall our recent feature on the Citroën 100th anniversary-themed edition), but this new one warrants its own mention. Gone are Park Lane, Mayfair and Bond Street, and in are the likes of Flugplatz, Bergwerk and Pflanzgarten as players compete to own sections of the legendary Nordschleife, traversing the 'lap' as miniature wheel guns or race helmets tokens. You need to have a decent command of German to get the most out of it – however squares such as 'Teammeeting' and 'Boxenstopp' don't need too much decoding, but the cards that replace Chance and Community Chest may be a tad trickier to fathom.
Price €44.95, nuerburgring-shop.de
---
Motorsport footwear
If you need the shoes to match the car, then step this way…
BMW M Puma Evo
Feel part of the team that took Colin Turkington to a fourth BTCC title with these flexible official M Performance trainers.
£70, shop.bmw.co.uk
Porsche MetroRacer carbon loafers
These are detailed with carbon. They'd match your GT3 RS, or an Austin Maxi, perfectly.
£250, store.porsche.com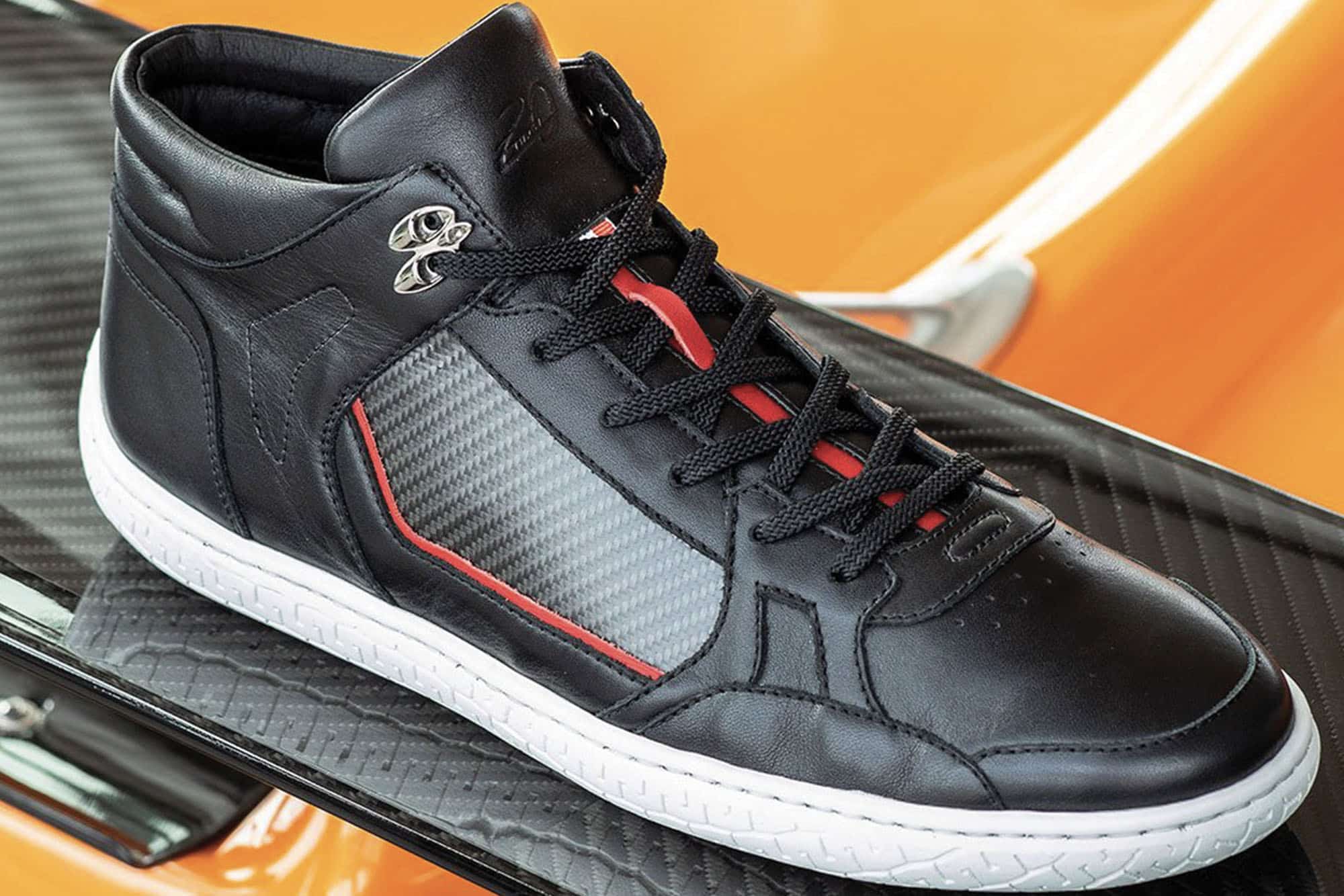 Piloti Pagani Legacy
Commemorating the 20th anniversary of the Pagani Zonda, these have carbon panels and eyelets modelled on the Zonda's headlights.
£268, pilotiuk.co.uk