Desiré and Alan Wilson: Racing Lives
Desiré and Alan Wilson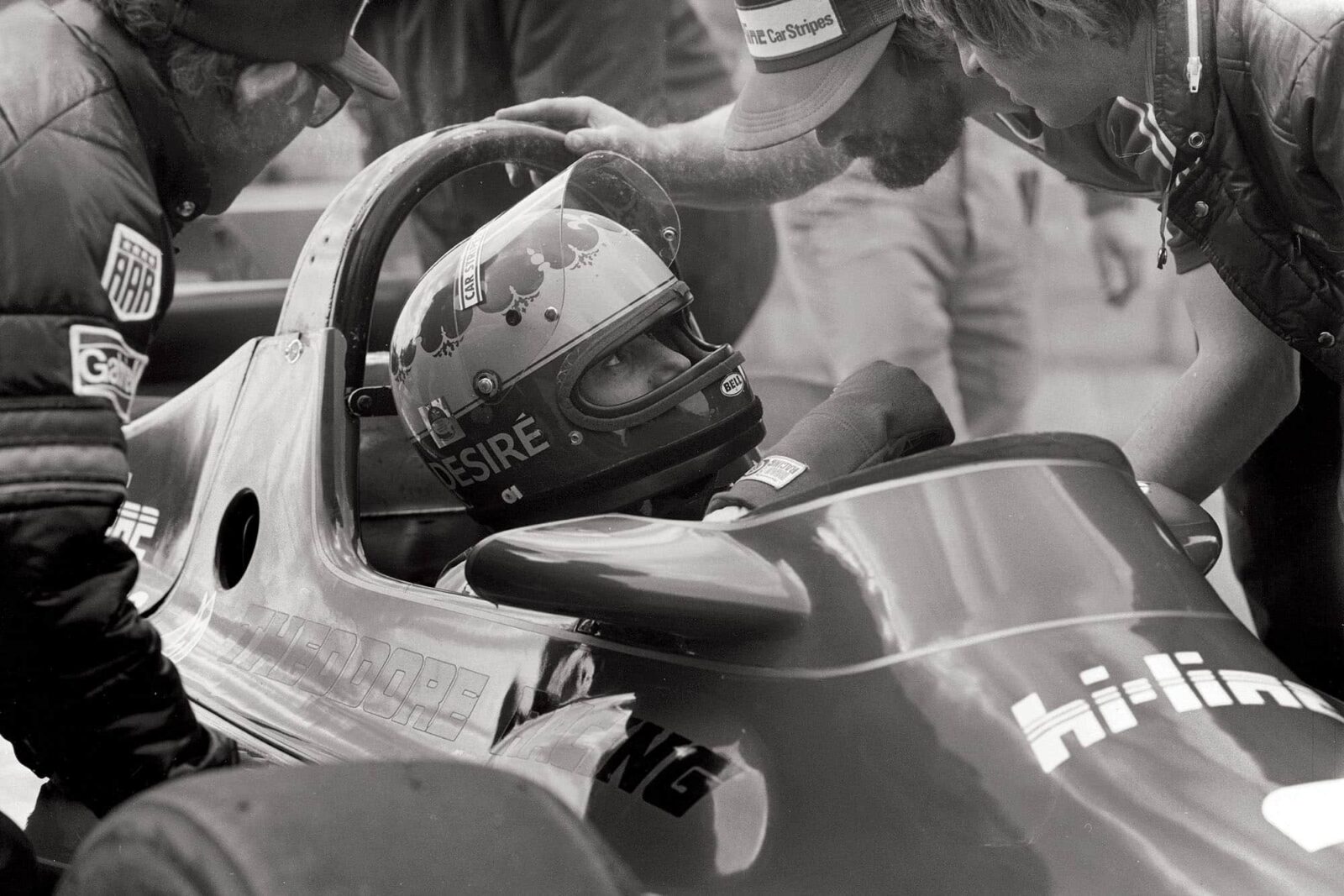 The recent invention of the W Series may have put the spotlight on female drivers in motor racing today, but Desiré Wilson was a true trailblazer of her time. Still the only woman in history to win a race run to Formula 1 rules, she also competed – and won – at the top levels in sports car racing. Having cut her teeth in her native South Africa, she took a gamble to move to England and chase her dream, shortly after meeting her husband Alan Wilson, whose career spanned the other side of the sport after years of working on the organisational side with Ford. The pair now run a successful circuit design business to remain active in the sport.
Interviews by James Mills
Desiré Wilson: "My mother hated every minute of racing, believe it or not, so my father [Charlie Randall] was the influence. He was a motorcycle champion and I'd watch him and his friends in the garage, and ask questions about various parts of the motorcycle and that's where my technical skills started. Then he built me a micro-midget race car and my competitive streak came out. I did pretty well, often up against boys twice my age – and I'd sometimes square up to them after a race!
When I turned 18 he was itching to get me into a car. He took me to Kyalami, approached the owner of a Formula Vee and said, 'I bet you my daughter can drive it faster than your current driver'. I'd never driven a FVee, or at Kyalami, and I never forget my father's words, 'This is the throttle, that's the brake pedal and the clutch, these are gears – 1, 2, 3, 4 – and this is the track record. Get going…'
I didn't break the track record but I was faster than the German driver, so they loaned us the car for the rest of the season and my father did all the preparation. I finished second in the championship one year, then we moved on to Formula Ford, which is where I met Alan.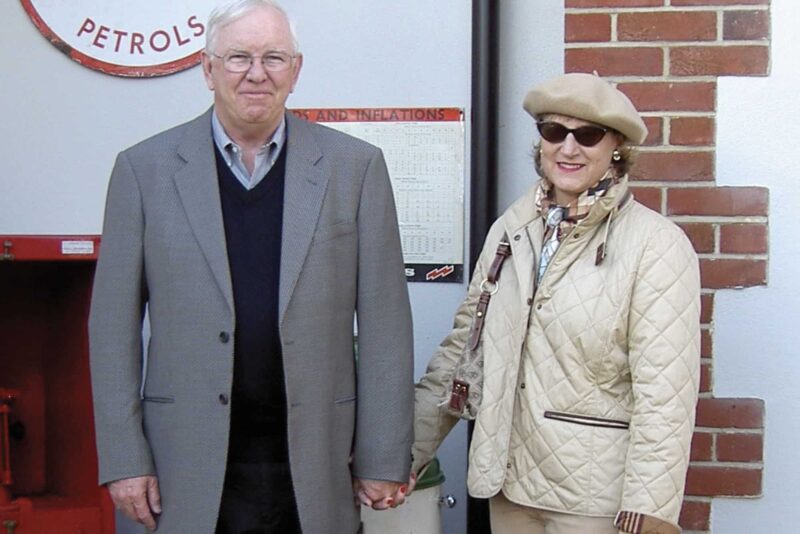 We dated and the next thing you know, he'd proposed. I have to be honest, I said, 'I'm too young!' but he said, 'It's either now or never'.
We realised that together, financially, there was no way we could afford to run two race cars, and he said I was the one in with a chance to win the championship, so he sold his and bought a two-year-old car. He found us a bit of sponsorship, Dad was the brilliant mechanic and sure enough we won the title and the Driver to Europe award.
Leaving South Africa was scary. We took every opportunity, and one of those was meeting [Dutch driver] Huub Vermeulen, who imported Crosslé race cars, and offered to loan me a chassis for the 1977 season. They were such kind people, it was like a family atmosphere, so I felt at home at the track with them, which helped settle me into the new and strange environment.
By the end of our first year in Europe, we were living in a motorhome in the back garden of Roy Thomas, an engineer with Titan, and I think we had £10 to our name. We weren't getting anywhere and went back to South Africa, where I got involved in Formula Atlantic. It wasn't favourable – put it that way – as sponsors pulled out when they found out their driver would be a woman.
John Webb then invited me back to Britain for an all-women race at Brands Hatch, and fortunately I won by a good margin. Alan and I went to say thank you, after therace. That's when things turned around and he offered us work. Eventually we could afford a tiny place near the track. John had this great idea to throw me into the Aurora series [British Formula 1], for the last few races, in an old Ensign.
"Ken Tyrrell offered me an F1 seat, but as a woman I couldn't find sponsorship"
I showed there could be a woman in the series who was competitive, even in cars that were becoming obsolete amongst the latest Lotus and Arrows joining the field. The media was over the moon, but I was still working every day at the racing school at Brands.
John promoted me heavily, and for an introverted person that was difficult to deal with. But I knew I had to work at it. And it helped that I had the British fans behind me.
You can't imagine how frustrating it was, though. Take 1980 as an example. I'd done extremely well in the Wolf [WR4, winning at Brands for Teddy Yip's Theodore Racing team] and I'd won the Monza 1000 and Silverstone Six Hours [World Sportscar Championship] with Alain de Cadenet, and then said to myself, 'Wow. I've won three important races. How many other drivers, especially women, have got that far? My career is made… and within two months, I was sitting at home, watching TV.
I was devastated when I lost the Aurora drive, not long after I got an entry for the [1980] British Grand Prix. I should have qualified for that and it hurt me a lot to miss the target. But the Williams team had 'borrowed' Emilio De Villota's FW07 for the test days, then switched back to a worn out Aurora-spec car for practice and qualifying. It was an evil car, and a soul-destroying day.
After that, my last chance to make it to F1 came when Ken Tyrrell gave me a shot at the 1981 South African Grand Prix. But there's no doubt I made mistakes. I was trying my heart out and pushing too hard to be competitive.
There was little glamour for Alan and I, though. The night before the race we went in search of a laundrette to wash my overalls. I only had the one good pair, so we were always having to make do.
During the race I ended up 30 seconds ahead of my team-mate, Eddie Cheever, but I made a mistake when I let Piquet through [the race leader], moved onto the marbles and spun into the bank, then had to retire.
Ken was impressed with my pace, though. He offered me the chance to drive the rest of the season for £100,000, but as a woman and a South African in that era, I couldn't find the sponsorship. So my F1 dream was over.
I'm not saying I couldn't have done everything without Alan, but it was wonderful to have someone to lean on, somebody who understands what you're doing, and why you're doing it."
Alan Wilson: "My journey in motor sport began in 1967. While studying at university I decided to take a sabbatical and went to England, where I got a job with a Formula 3 team, run by Robs Lamplough. I wanted to buy a Formula Ford but my dad wouldn't release the funds until I went back to finish my degree.
By the end of '68 I took a trainee role with Ford, and found myself in the competition department. My boss, who was the advertising manager, didn't like motor racing so I ended up being the unofficial competition manager for Ford. I was lucky enough to introduce Ford to rallying and developed the local FFord programme. I even arranged Jody Scheckter's first drive in a FFord, and he went on to win the Driver to Europe Award. Jody crashed the car in practice at one race. He called and I authorised him to take the replacement parts from a car Ford owned – he still owes me for those parts!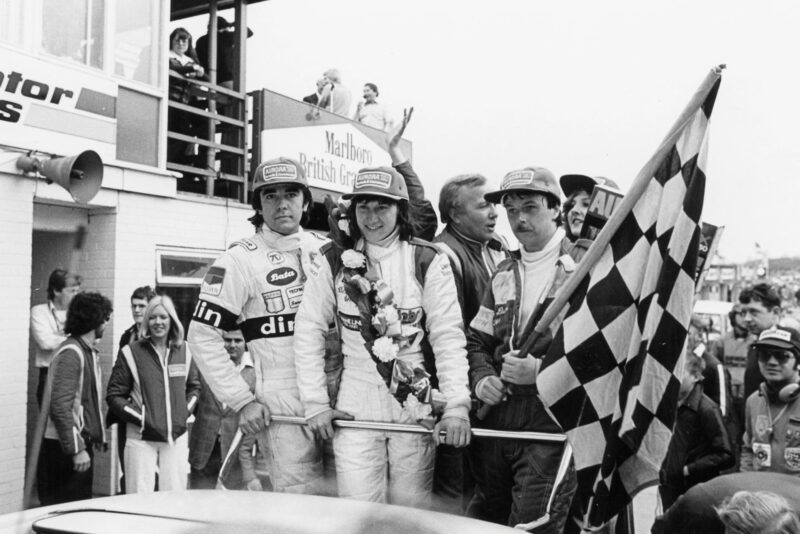 One weekend I was dispatched to Kyalami by Bernie Marriner, the new competitions manager of Ford, to go and size up two women racing in FVee. They wanted a woman to race in FFord, and the two drivers were Judy Witter and Desiré Randall. I chose Judy – which was bad karma, because Ford backed her and Des ended up struggling. Yet Des always beat her head-to-head.
I'd see Des around during race weekends but I still didn't know her that well. Then she visited a fabric company that I was running, to buy curtain material for her boss, and I recognised her, we clicked immediately. Within three weeks we were engaged.
We were lucky. We met John Webb in February 1978; he'd lost his track manager and the British GP was coming up in June. He took me on and we had a very successful GP.
Improving safety was one of the major themes during my era. John was a brilliant promoter but left the practical side to me, and wasn't an easy guy to work for. Every day I'd find a list ripped from his notebook with about 20 jobs on it for me and my team. We all got behind improving Brands Hatch, especially for bikers. We evolved from straw bales and experimented with catch fencing, tyres wrapped in chicken wire and then what I believe was the first bolted tyre wall. They saved competitors from all kinds of injuries.
I was always mindful of the dangers Desiré faced. Once when she was driving a [Lola] Sports 2000, she put a wheel in a rut that I should have had fixed, bottomed out, spun and smashed backwards into the barriers. She was concussed, but conned the medical staff that she was OK, so that she could race in Aurora F1 – that's how committed she is.
Then there was her accident during qualifying at Le Mans, in 1980. I was in the pits and had no idea. I think Martin Birrane approached Alain de Cadenet and told him. I asked Alain what the story was, and he said, 'It's bad; they think she might be dead' andI remember standing there, with no one around me, nobody wanting to talk to me, and it was terrible. Then the ambulance appeared, she got out, and she was fine. You had to learn to live with such emotions.
Later I moved into race circuit design. That led to me working with Bernie [Ecclestone] on a pitch for a New York Grand Prix. Des has been instrumental in our circuit design business. As the last of the late brakers, that's how she overtakes, she likes to have a late apex and that has now become a signature of many of our tracks."