"We were treated well," says mechanic Derek Wootton. "We were put up in good hotels. Money was no problem — especially where the cars were concerned. He would fly things out to races at short notice if necessary. I remember riding along on the back of a Lambretta, carrying a jig that was needed to strengthen the de Dion tubes, looking for a small workshop in Monza.
"I also remember him telling me, straight after a Monaco Grand Prix, to go to Modena to buy one of Maserati's five-speed 'boxes. I said, They've only got three.' He said, 'See what you can do.'
"I drove down there, still in my overalls, saw Orsi [Maserati's owner] and told him what GAV wanted. Orsi said, 'How will you pay?' At that point GAV phoned; he had a knack of ringing at crucial times — and you had to have your answers ready. When I told him that Orsi was querying payment, he let fly. I was holding the phone at arm's length."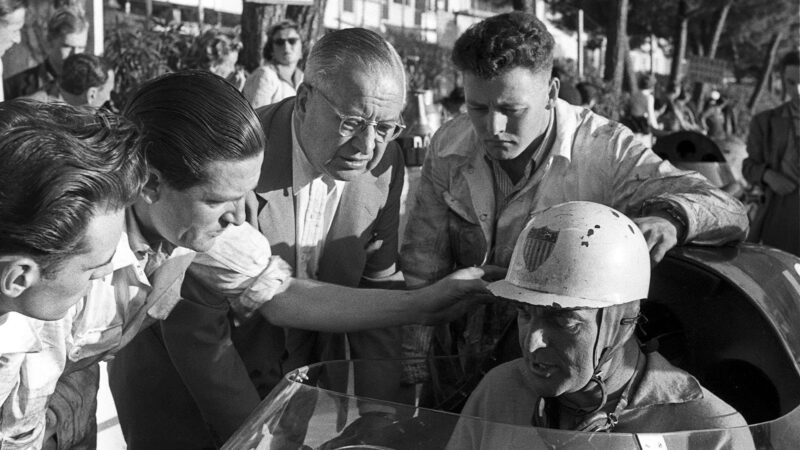 GAV got his gearbox and had Wootton plonk the oily, just-removed-from-a-Maser item on the carpet of his posh hotel room. "He looked over it — one of his 'engineering studies'. But I don't think he copied anything from it!"
Racing had become an obsession; key team members were often phoned by GAV deep into the night and subjected to an interrogation on a matter that simply could not wait. But they let it ride because they could see that he was working as hard, if not harder, than they were.