Herta, 18, becomes youngest IndyCar winner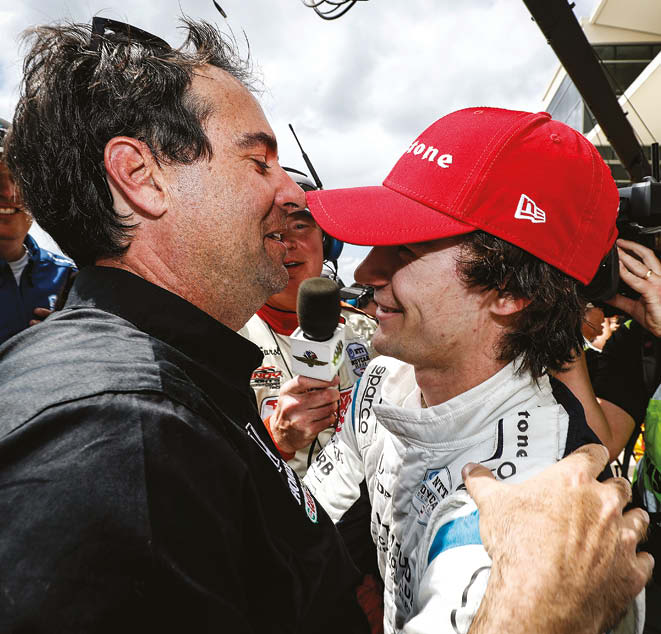 In December 1991, Motor Sport interviewed young Californian racer Bryan Herta, who had stepped down from winning the Barber Saab title at home to take a crack at the Formula Ford Festival.
"I wanted to measure myself against some of the best young Europeans," he said. "The whole approach to racing over here is so different, so much more intense." He fulfilled his goal by making the final, revealed how much he'd enjoyed full English breakfasts and flew home to build towards what became a successful CART and IndyCar career, initially as a driver and, later, a team owner (Herta's cars have twice won the Indy 500).
On March 24, 28 years later, Herta wiped away a few proud paternal tears as his son Colton made history at Austin, Texas, by becoming the youngest winner in IndyCar history at 18 years old – the same age his father had been when he began car racing.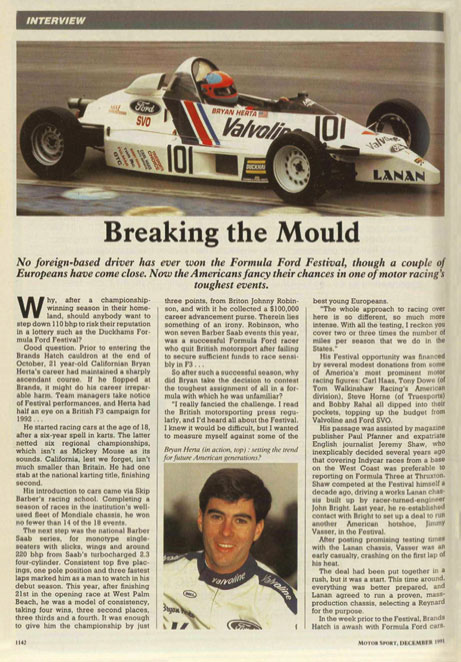 Herta Jr had been a front-runner all weekend, although his victory owed a great deal to the timing of a safety car that scuppered the chances of race-long leader Will Power and second-placed Alexander Rossi. Both had still to make a final pitstop – and the safety car allowed Herta and the rest of the pack to close up before they did so.
At the restart, Herta led away from 2017 champion Josef Newgarden – and proceeded to pull away to finish 2.7sec clear of his fellow American. His victory eclipsed the record of Graham Rahal – son of Bobby, and another second-generation racer – who was 19 when he triumphed at St Petersburg in 2008.
Having dabbed his tears, the elder Herta said, "I didn't cry when we won either Indy 500. But watching him out there winning? It's different."