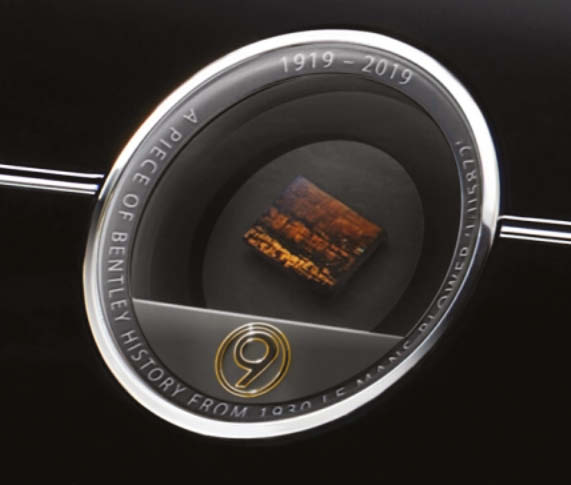 You have to hand it to Bentley: the men a Crewe certainly know how to upcycle. As part of the firm's centenary celebrations, a new limited edition version of its £250,000 Continental GT features an old piece of a chair that many other companies would have chucked out long ago.
It's not any old chair, however. This is a piece of Sir Henry Ralph Stanley 'Tim' Birkin's seat from the original supercharged 'Blower' Bentley that competed at Le Mans in 1930. A shard of Birkin's wooden race seat is embedded in a special rotating display in the dashboard – like a mobile museum artefact allowing buyers to say that they literally own a piece of history.
Other fancy features include an exclusive Jaeger dash clock based on the dial design of the original 4 ½-litre Blower, 18k gold-plated organ stop switches and the number 9 badging added to the exterior grille and then sprinkled liberally throughout. It's only available in dark 'viridian' green or black.
Only 100 of the Continental GT Number 9 Edition by Mulliner (to give it its official title) will be made, only 16 of which will come to the UK.