Heard the one about the Hollywood car collector?
How much would you pay for a piece of automotive history which came complete with a sprinkling of Hollywood stardust? The answer, when it comes to a Paul Newman Porsche, is quite a lot: in 2016, the Porsche 935 that Newman drove to a class victory and second place overall at the 1979 24 Hours of Le Mans sold for an eye-watering $4,840,000.
The buyer was American comedian and self-confessed 'gearhead' Adam Carolla. The 54-year-old is arguably the world's biggest collector of Paul Newman automotive memorabilia. As well as the Porsche, he owns several Newman Datsuns and a Triumph, as well as race overalls and helmets worn by the actor. He even produced a documentary titled 'Winning: The Racing Life of Paul Newman' in 2015.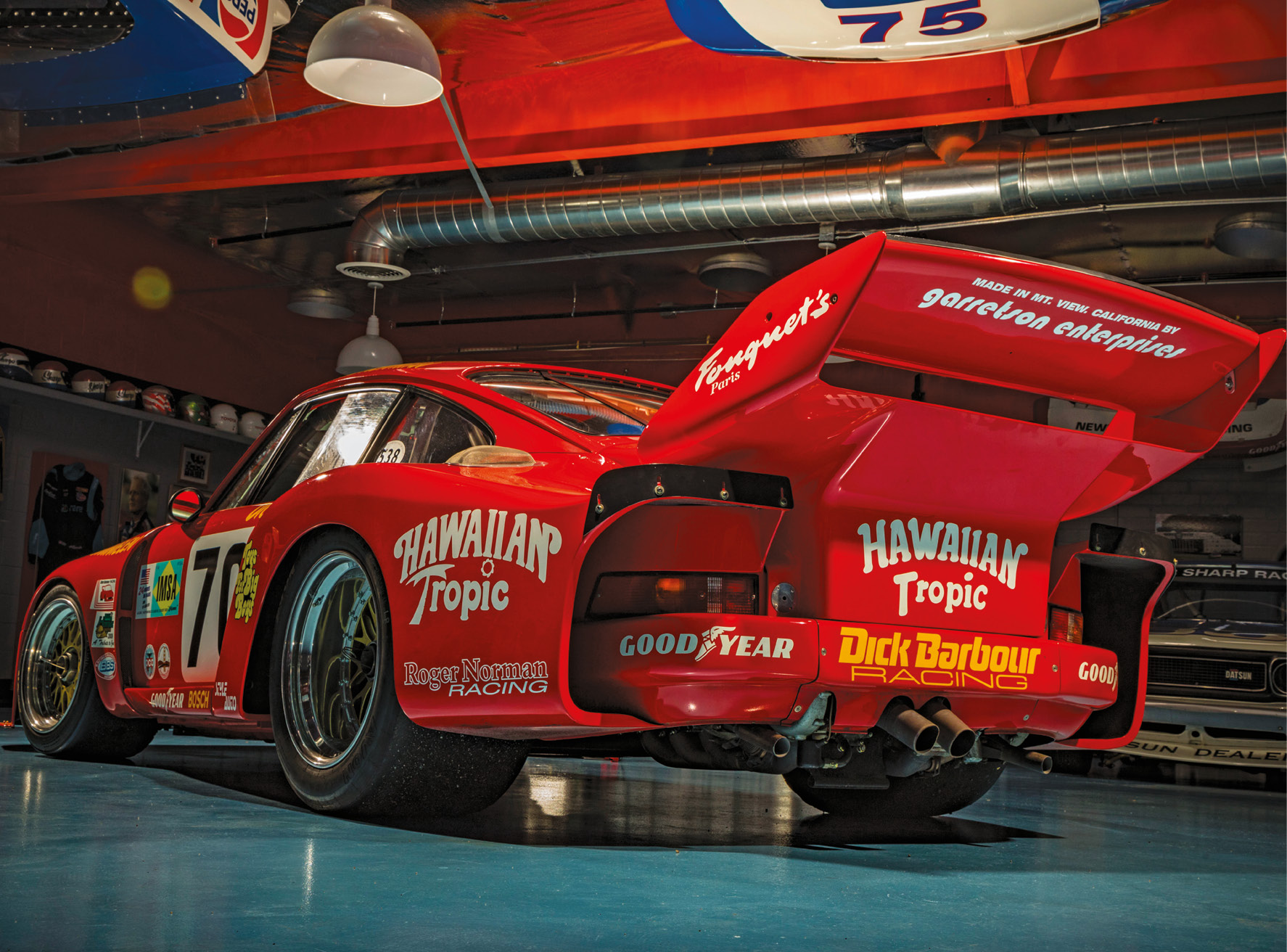 The entire collection is kept in a garage in Glendale, California, and Motor Sport was granted access to photograph it, but it is the Porsche – powered by a twin-turbo flat six-cylinder engine with an output of 750bhp at 8200rpm – which was a pivotal part of Paul Newman's life and career that Carolla is most proud of.
He heard that Gooding & Company had consigned the car at its Pebble Beach auction in 2016, and knew he only had one chance to get it. "I knew that the car was the holy grail of Paul Newman racing cars," says Carolla. "I spoke to Dick Barbour, who previously owned the car and ran his [eponymous] team, but I didn't know where the car was.
"Then the car went up for auction and was estimated to go for up to $5,500,000, but I didn't have that much lying around, by any stretch of the imagination. But I knew I was going to get one shot at that car and one shot only, because if it ever went up for sale again it would have been for $10 million. If it ever came up again, that is.
"So, I just said 'I'm going after that car: I'm going to sell some of my cars, I'm going to borrow or whatever I have to do, and if it's somewhere in the vicinity of the estimate, I'm going after that car'.
"Now, I'm at the auction and it went from zero to $4 million bucks in about 40 seconds. It doesn't take five minutes for that to happen. It takes a few seconds. They were about to bang the hammer at the end and then one of the auctioneers on the phone raised their hand and it went from $4 million to $4.5, and I said: 'Damn it!'.
"It turned out that the person bidding on the phone was actually bidding for another car, which was selling for the exact same price at the exact same time. I couldn't believe it. My heart was in my mouth as they restarted the countdown. And then it happened again, when a different phone bidder put their hand up and raised the price by another $100,000."
The car sold for $4.8m at the end of that short and confusing bidding war, but Carolla hasn't kept it tucked away in his Glendale garage. He's run it at the most prestigious historic motor sport events in the world, including the Monterey Rennsport Reunion and the Goodwood Festival of Speed.
Inside the garage it sits alongside other Newman cars, although Carolla claims his Newman obsession started almost by accident: "I started buying some vintage Datsuns and it turned out, since Newman drove for Datsun and Nissan, people would come up to me and offer these cars. I didn't really start off collecting Newman cars. If you started collecting hippopotamuses, people would get you stuffed hippos and a coffee mug with a hippo on it and so on; that's how it went. Once the word got out that I had a couple of Newman cars, I would get first shot at buying them."
"I don't know how much it costs per year to maintain them. I don't think I want to know"
Carolla gradually became 'that Newman guy', and he now owns the Triumph TR6 in which Newman took his first SCCA National Championship in 1976, a pair of Oldsmobile Cutlasses that Newman raced under the Newman-Sharp Racing banner, and the Nissan 200SX in which Newman won 19 of 22 races from 1978-'79, among others.
"I had to rebuild many of them, but some were just 'turn the key' while others needed stripping all the way down to the tube frame, a chassis rebuild and everything in between. Both IMSA GT1 Championship cars [a pair of Nissan 300ZXs from 1986 and '87, the former in which Newman won the GT1 title] were total basket cases," he explains.
The engine rebuild for one of his 300ZXs set Carolla back $45,000 alone, and the whole rebuild took five years. The only issue with the 1986 Nissan 300ZX is that it's fitted with a huge turbo, and perhaps it's just as well that Carolla can't fit inside the seat.
"I have mixed feelings about the car. The Nissan has 933 horsepower so, on one hand, I want to drive it and I was always planning to; on the other hand it's a tonne of car to handle and a part of me thinks 'it's better that I can't… maybe it's for the best."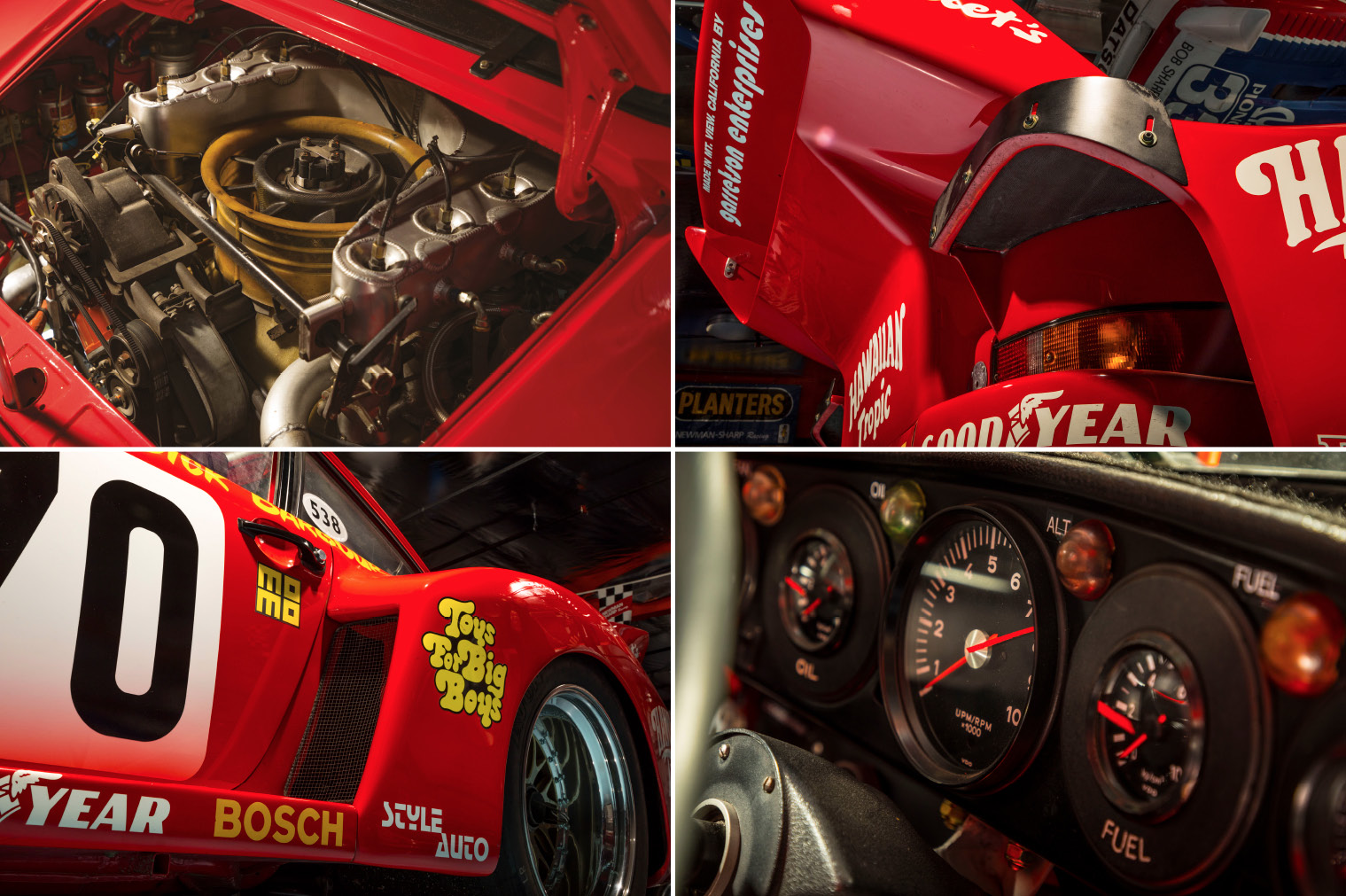 How much is the collection worth? "It's all stupid expensive but, theoretically, the cars will be worth it," he replies.
"I don't know how much it costs per year to maintain them, and I probably don't want to know, but it's easily into six figures as I'm rebuilding five cars at any given time."
It's a wise investment, one that Carolla caught on to before Newman's cars began fetching seven figures apiece.
"I could see the Steve McQueen stuff going through the roof and everything from his jackets to sunglasses and firesuits was getting astronomical prices. I didn't see that happening with Newman's stuff – I just thought 'that's going to happen."
So, on the back of a passion for Datsuns and Nissans, Carolla has collected not just the holy grail of Newman's racing cars – the Le Mans 24 Hours class-winning 935 – but a whole treasure chest of them.