Doug Nye
"In motor sport's history, lengthy suspensions of racing have been rare"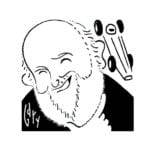 Much has been made of the battle to improve Formula 1's watchability, and the proposals to improve it made by F1's owner and promoter, Liberty Media, and motor sport's governing body, the FIA.
Whether they manage to improve the show or not remains to be seen. First, however, they have to address the pandemic problem that remains an enormously bulky elephant in the room in sporting terms, as motor sport tries to salvage a 2020 season.
Coronavirus threatens to upset the global applecart in so many ways that even a zillion-dollar global sport could effectively vanish overnight into a Governments-enforced suspension. Such an event will mean only the most supremely fit and securely long-term funded of race entrants survive.