2020 Porsche 911 Carrera review: keeping the faith
The latest generation 911 Carrera impresses Andrew Frankel, but as with previous versions fewer frills mean all the more fun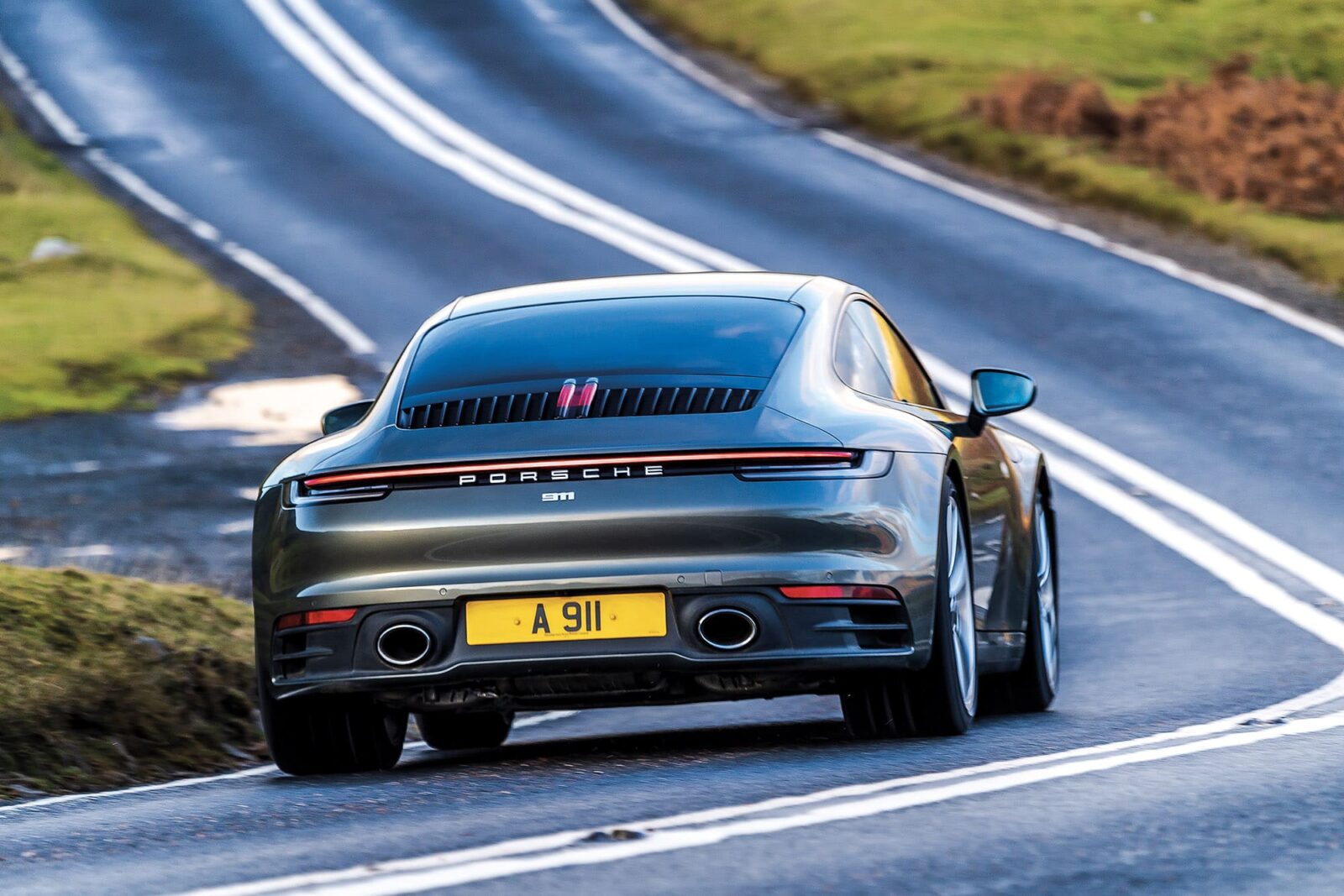 This is a business riddled with cliché phrases, peddled by reporters such as me. Whether it's controls 'falling easily to hand', gear levers moving 'like a knife through butter,' or engines with 'a tidal wave of torque', they are everywhere.
But perhaps the most gnarled cliché of all is in the world of the Porsche 911: 'less is more'. The reason it's so overused today is not only because the 911 has been around so long, but because it's also such a damn good way of describing the car. Three syllables to express the essential genius and simplicity that is the 911 in its most basic form.
In the thirtysomething years I've been doing this job – and if you exclude GT and RS models as a breed apart – there are precious few exceptions to this rule. I have never driven a 911 Turbo I preferred to the standard car, though later this month I'll drive an all-new 911 Turbo which may or may not reverse the trend. To me, the essential concept of the 911 is so clean and so clear, that the moment you start trying to 'improve' it by chucking additional ingredients into the mix, you usually achieve the reverse. Automatic gears, four-wheel drive, Targa or convertible roof systems – you name it, they've compromised the 911 experience.
But there are exceptions. First-generation versions of the previous 991 series had awkward manual gearboxes and an engine singularly lacking in mid-range torque, so an 'S' version with a PDK paddleshift was preferable. But for the midlife facelift, Porsche completely re-engineered the gearbox and fitted turbocharged engines to restore the old order.
But will the new 992 series continue the trend? I should say now that my attempt to assess a truly base model 992 has been stymied by the fact that while Porsche has said the car will be available with a manual gearbox, it hasn't got around to producing one yet. I'm assured it's coming, but no one will say when. I hope it does, for if not, it would be the first 911 in 57 years to deny its driver the fundamental pleasure of changing gear with hand and foot. Also, the car I drove was on Carrera S wheels and tyres, which are one size up on the standard, because at the time Porsche ordered its press car, none were available. But a sports exhaust (which adds no power) aside, the car was in absolutely standard form: no active roll bars, no carbon brakes and no optional driver aids.
"The moment you start trying to 'improve' the 911, you usually achieve the reverse"
You can see why it wasn't launched first. A slew of headlines saying 'it can't get better than this' would not be what Porsche would want to read when it has an entire series to roll out. But the point is worth making. For a start, and according to Porsche's figures, the stock 992 Carrera is actually a fraction quicker than the recently deceased 991 Carrera S, admittedly because there are as yet no figures for a manual 992. Even so, when that pace equates to a 0-62mph time of 4.2sec for the cheapest 911, I think we can say that is sufficient for most needs.
But the trick is to stop comparing it to other 911s, whether it's current or former models, and instead get up early, take it to some challenging roads and ask yourself what you'd really want to change.
The answer is very little indeed. The motor's throttle response and voice are outstanding for a turbo unit, offering zero discernible lag and a long-established soundtrack. Meanwhile, steering is as good as any other electrically assisted system of my acquaintance, albeit still less lucid than the last of the hydraulically assisted 911s that haven't been on sale for eight years.
I drove it on wet roads in the dark and dry roads in broad sunshine and found no area where it felt remotely like the poor relation. I never found myself wishing for more power, more grip or better brakes. I just decided what I wanted to do, issued the instruction, and the 911 did as it was told.
The point is not that this is a better car than the Carrera S, so far the only other 911 derivative released, because it's not. But unless straight-line shove is all-important, you lose remarkably little otherwise. Likewise, you could spend many thousands on tempting optional extras and find yourself with a car that, to drive and enjoy daily, is really very little better.
I sense this is the 911 that Porsche's designers and engineers wanted to build: a car with a near-perfect balance of power and grip, lighter than the others, the one that is most true to the original's brief of being not the fastest sports car in the world, but the most usable. It feels like the core model, the one from which all the others were derived, even if for marketing reasons that's not the order they were launched.
So yes, I'm afraid that once more in the never-ending saga of the Porsche 911, less really is more. I'm sorry to have to describe it in such a hackneyed way, but when you go out and drive a standard Carrera it is the term that comes back to you again and again. Long may it remain that way.
Porsche 911 Carrera
Price £82,793
Engine 3 litres, six cylinders, turbocharged
Power 385bhp
Weight 1580kg
Power to weight 244bhp per tonne
Transmission eight-speed double clutch, rear-wheel drive
0-62mph 4.2sec
Top speed 182mph
Economy 28.5mpg
CO2 206g/km
Verdict Forget 'improvements' and stick with the base car
---
Digital extra