"The 1970s was a pivotal decade," recalls Mosley. "We wanted to expand the sport and increase its importance, but we kept coming across the militant old guard who wanted things to stay exactly as they had been in the days of Fangio. They failed to understand that everything must evolve and change, become more professional and modern, or else face the prospect of declining to the point where the money available is insufficient to maintain the sport."
Ecclestone was quick to realise that F1 could help maintain itself through revenue from television rights. The decade started with coverage limited to brief updates during the Monaco, British and Italian grands prix, considered classics and worth inclusion in any television company's sports roster. Further restrictions were generated by the mistaken belief that a promoter should not allow its race to be broadcast nationally as potential spectators would watch on television rather than buy tickets. Not only did Bernie change that notion, but he also persuaded promoters to include television rights as part of the deal. Having done that, he then refused to hand the rights to a broadcaster unless it was prepared to show all of the race. From there, it was but another turn of the screw to have them show an entire season.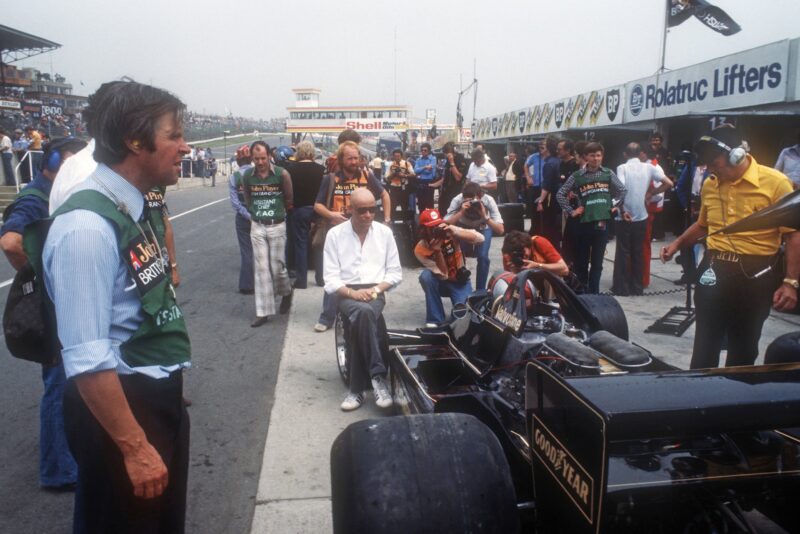 Because of logistical difficulties imposed by its length, the Nordschleife was never likely to be part of any broadcasting schedule in 1974, which was perhaps just as well as five cars shunted on the first lap. Lauda made an impetuous error at the second corner and Denny Hulme, involved in a startline collision, almost casually climbed into the spare McLaren and rejoined after six minutes. He was still on the lead lap, of course, but due to be black-flagged.