Honda CB1100RD — You'd be mad not to...
Its estimate might seem steep at £25,000-£30,000, but as Simon de Burton discovers, this easy-to-ride Honda CB1100RD, in an immaculately original state, could prove a solid investment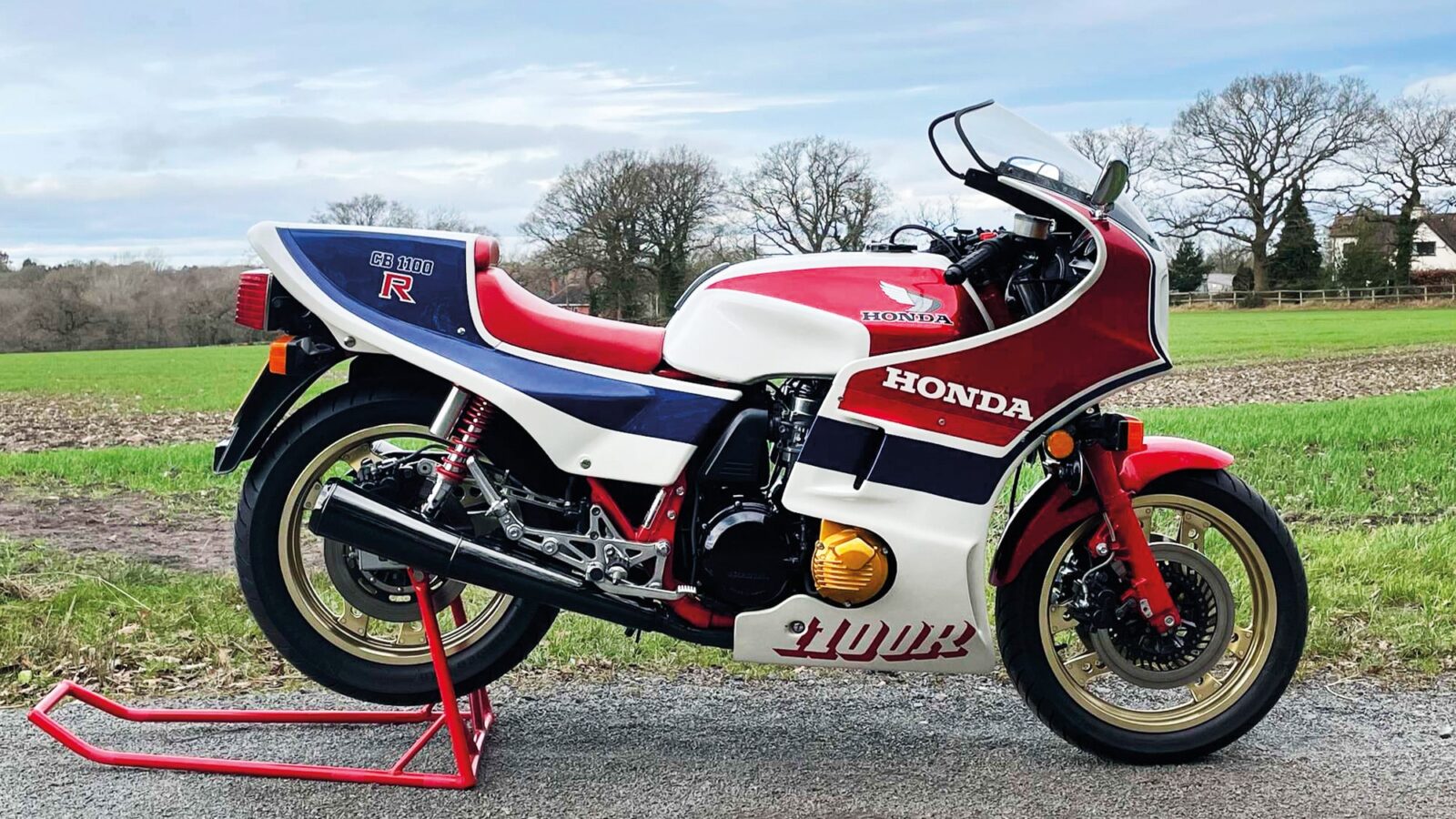 My prize takeaway from the 1980 Earls Court Motorcycle Show was a large-format poster of a Honda CB1100R being heeled-over on a race circuit by a diminutive Japanese test rider whose 'pea on a drum' appearance made the already sizeable bike seem enormous.
Based on the existing CB900, the 1100R began life as a batch of 100 homologation specials, eight of which lined-up on the grid for the model's maiden race, the six-hour endurance event at Amaroo Park, Australia.
Among them were two factory entries, but it was CB1100R-riding Mentor Motorcycles that took the laurels thanks to a young Wayne Gardner and team-mate Andrew Johnston.
The street-legal version was launched at Earls Court the following month for 1981 delivery at the price of £4000, making it not only the most expensive road-going Honda motorcycle ever offered, but the first proper race replica from any Japanese manufacturer.
Although only in production for two years, the CB1100R made its mark on the endurance racing scene and always seemed destined for classic status – but few would have guessed that, 40 years after launch, the best examples would be fetching more than £20,000.
Only around 4000 were made, the rarest and most valuable being the single-seat, half-faired RB model of which 1050 were produced (mostly for Australia). Around 1500 RCs followed (with full fairing and detachable pillion seats and footrests) followed by a similar number of run-out RD versions.
This Silverstone Auctions bike is an RD and one of just 170 CB1100Rs brought to the UK. Described as 'pristine' it previously belonged to CB1100R Owners Club chairman Dick Hodge and looks impressively original.
According to two-wheeled investment guru Paul Jayson (themotorcyclebroker.co.uk) it could be a cast-iron investment. "They are a rare bike and were all hand-built at HRC using the best components," says Jayson. "But what makes them really appealing is that although they were designed as a race bike they are easy to ride on the road. The CB1100R still has a way to go before it reaches it full potential value. The best could end up being worth £100,000."
You heard it here first…
1983 Honda CB1100RD

On offer with Silverstone Auctions, Peterborough, May 14
Estimate: £25,000-£30,000
silverstoneauctions.com