The source of their rivalry lies, at least partially, in the all-consuming competiveness but also their respective positions in the Porsche sportscar and BRM grand prix teams; here there is a curious symmetry. The coincidence that they both wound up racing for the same teams in both disciplines at the same time is obvious and, on its own, as much excuse as any real racer would need to set the competitive juices flowing. But there was more to it than this: at BRM, Pedro was part of the furniture, having first driven for the team back in 1968, been fired at the season's end and rehired at the end of 1969. Jo did not arrive until 1971, and was very much the new boy.
At Porsche, the reverse was true. Siffert had been racing the Stuttgart machines since 1966, and with huge success, winning five major races in 1969 alone before Rodriguez turned up.
Their respective reactions to the other's appearance on home turf, however, could hardly have been more different Howden Ganley drove the third factory BRM in 1971 and saw the Fl side of it first hand. "They were both super guys in their own way, but by the time Jo turned up Pedro was the absolute darling of the team and Jo the interloper. No question, regardless of who was quicker, Pedro was the Number One in the eyes of the team. Not only was he bloody fast but he was also always to be found with the mechanics, passing the time; and they adored him for it. Jo kept himself to himself rather more. He wasn't offish or aloof but he kept his distance more than Pedro."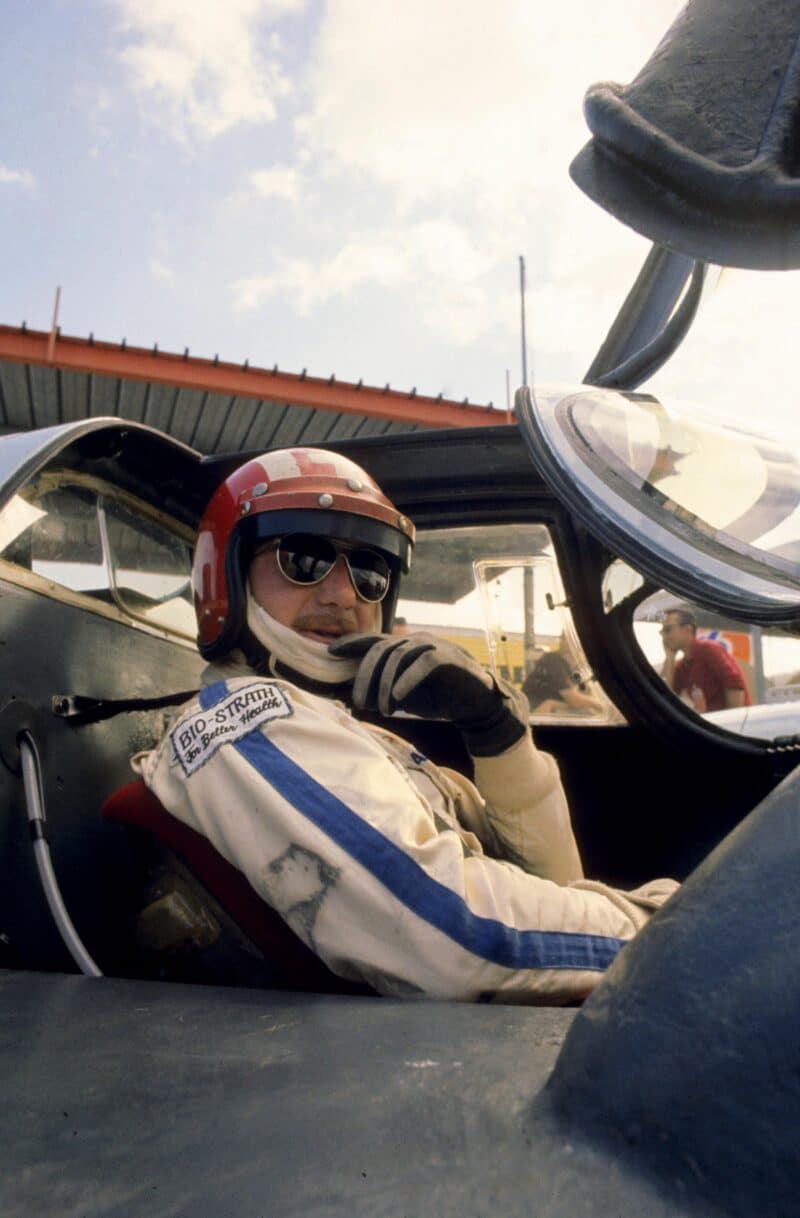 Yet things were not resolved in Sifferes favour at Porsche either, as Jo might have expected them to be. Richard Attwood, the man who gave Porsche its first Le Mans a win, in 1970, was team-mate to Pedro and Jo in 1971: "Jo was rooted as a Porsche driver and had been for years, and naturally this counted for something — at first. The thing was, however, was that Pedro came along and was furiously competitive and unbelievably quick. Remember Brands in 19702 [In the wet, Pedro was delayed by a black flag penalty, rejoined in 12th place and finished five laps clear of the field] I defy anyone to drive a car as quickly as that. Jim Clark, had he been alive, anyone you can name in fact, would not have matched Pedro that day. And at Zeltweg the following year, a fortnight before he died. I was his team-mate for that race and well, no-one other than Pedro even counted that day.
"The point is," Attwood concludes, "it all rather got to Jo."
And it's true. While Siffert has been quoted as saying he and Rodriguez were the best of friends on and off the track, when asked again of the state of play between them he memorably replied, "Fine, except every time we get on the track the little Mexican bastard tries to kill me."
The truth, as so often, lies somewhere between these poles.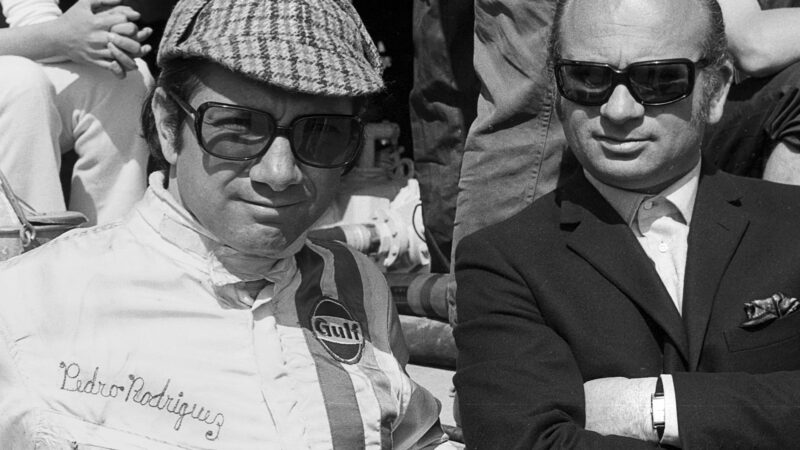 Brian Redman was another Gulf 917 driver and, on his day, as quick as any of them. More often than not he was Siffert's team-mate and was closer to his relationship with Pedro than almost anyone.
"Their characters were very different. Pedro was quiet, considered and very thoughtful, while Jo was extremely volatile. He lived on nervous energy, always seemed to have deal going on — existed at 100 per cent all of the time."
Nor were these characteristics left behind in the pit garage. The late John Wyer best summed up Siffert's on-track attitude, "If there is a car in front, Seppi has to pass it." He left it to us to infer that this included those of his team-mates too.
Never did this cost Wyer or Siffert more dearly than at Le Mans in 1970. Pedro retired after an hour, leaving Jo as the sole JWA representative and leading the field by miles. Redman, his hapless co-driver, takes up the story: "Coming past the pits in the night, he came across a few backmarkers overtaking each other. Rather than wait for the track to clear, he kept his foot buried, dived into a gap, went to grab another gear, missed it and blew the engine." Game over. Wyer, looking fora Le Mans hat-trick, having won with GT40s in 1968/69, was not amused. Nor was it lost on anyone that one of the Ford's drivers in 1968 was one P Rodriguez.
Pedro, by contrast, charged because it suited his strategy. Wyer admired the way he'd pace a race, timing his push to perfection and, for all his speed, he was neither a car breaker nor a car crasher. He was simply brilliant unless it was raining; then he was other worldly.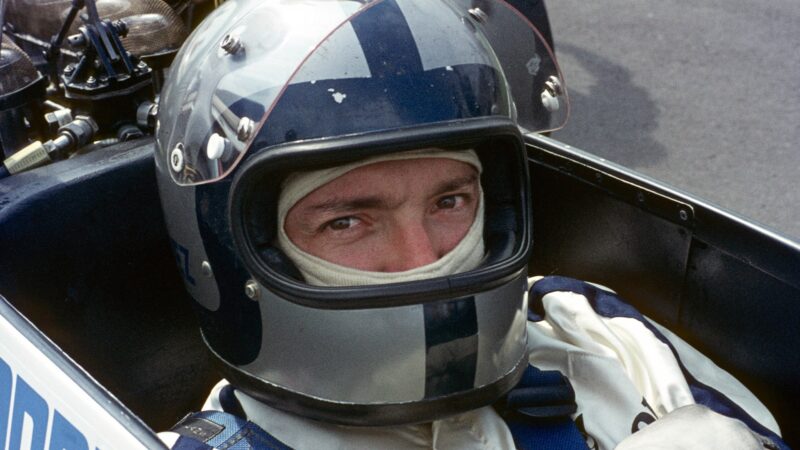 The picture, thus far, paints Pedro as the golden boy and Jo as the man trying too hard and, ultimately, failing more often than not, to keep up. Southgate refers to Pedro as being "something unusual, one of those few people who genuinely seem to have an aura around them." But even now it is not so simple. Howden Ganley sees it differently and was well placed to judge: "I have always thought that, head to head, Jo was the quicker driver and I quite accept that the results don't show that. But then you look at how Jo went when Pedro was gone."
This is a point worth returning to. But Ganley makes another observation and it probably offers the most accurate insight into the depth and nature of their rivalry. "At BRM I was just the boy, a complete nobody, the third driver in a team with two superstars. What each of them liked more than anything was WI was faster than the other one. It happened a fair bit, because while they were off racing sportscars I'd be testing non-stop and spent much more time in the car. And when I was faster, for whatever reason, they each thought it was hilarious. And yet it was all healthy — there was no bitterness between them at all."
And so it seems. I failed to find one person who reckoned they even disliked, let alone hated, each other.