Villeneuve had just turned 11 when his father died in an accident during qualifying at Zolder in May 1982. He spent his teenage years at school in Switzerland, far away from the F1 scene. But the passion was already there.
"I watched when I could. There was no internet back then, and you were in a boarding school, so you were cut off anyway. I remember the Monaco race in the rain [1984], because that was the holidays. But all I cared about was to go and race.
"My mother knew since I was five that I would race cars anyway, so that was never an issue. As long as I kept on studying just to make sure that I had the baggage. She could see that I had the passion. That's all you want your kids to do, to have passions and to go for them."
What Joann Villeneuve couldn't do was support a karting career.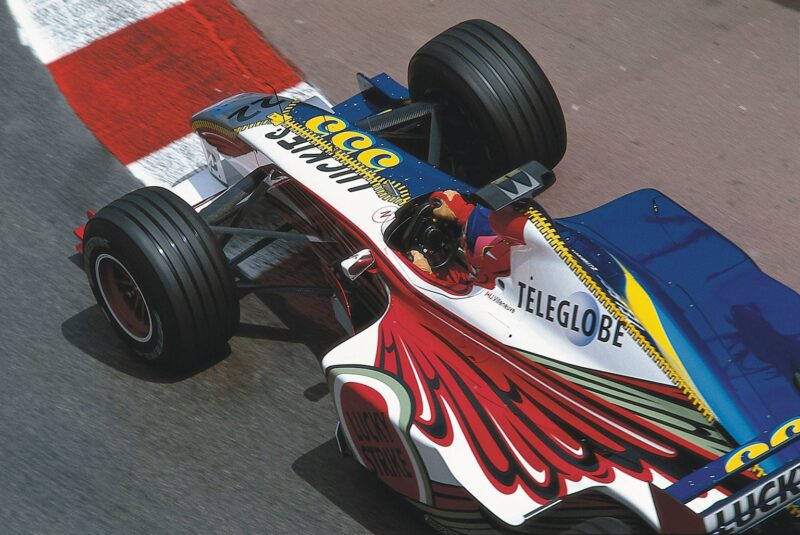 "How would I have done it? My mother wasn't going to spend the money for me to go racing, because my father didn't leave the money for that. So there wasn't the budget, and she wasn't going to be a mechanic. And it wasn't required. I was a skier, I was racing, and I was getting the experience I needed.
"It was a good mental training, also good for your space awareness, lines, and how to work a race, how to psychologically prepare, and find ways and tricks to go faster and faster and faster. In free skiing all I wanted to do was to jump rocks and cliffs, so there was always this element of pushing the limit, and doing it a bit better than the others. Which was like going through Eau Rouge flat. No reason, no purpose, just so you could say, 'I did it'."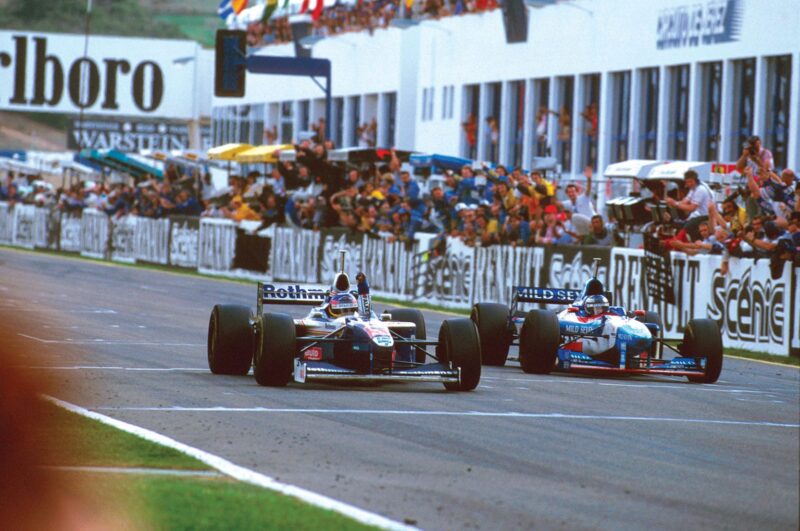 He had his first taste of what was to come when he drove a kart at Imola in September 1985 at age 14. "My sister was there as well. They just put tyres in the middle of the track, it wasn't even a kart track, just to do three laps because someone wanted to take pictures and put it in the newspaper. We didn't think about it – it was, 'Do you want to drive a go-kart for a few laps?' 'That sounds like fun'."
The first real opportunity to drive came in 1986 with a Jim Russell course at Mont Tremblant, where he made a good impression. The following year he went to Richard Spenard's school at Shannonville, Ontario.
"I went during my summer holidays – I was 16 I think – to work as a mechanic. I was living with the mechanics, and the payment was that you could do a few of the school races. That was fun, it was a good experience to help a boy become a man. I was at a stupid age where you don't really listen anyway, and I was a terrible mechanic!"