February's Paris Retromobile show may be a way off, but Bonhams has already given pre-war car enthusiasts considerable food for thought by consigning a Bugatti Type 55 that began life as a works Le Mans entry driven by two of the greatest French pilotes of the era.
There were high hopes for Louis Chiron and Guy Bouriat's chances when they took to the grid at the Circuit de la Sarthe during the 1932 event, for which the car was fitted with makeshift, regulation-compliant four-seat bodywork. But, as it turned out, the pair were forced to retire after just three hours and 22 laps – when the car ran out of petrol.
Following its ignominious Le Mans failure, Bouriat sold the Type 55 to magazine publisher Jacques Dupuy, who commissioned Parisian coachbuilder Giuseppe Figoni to clothe it in an elegant, one-off, two-seater body featuring high-level doors and came complete with wind-up windows.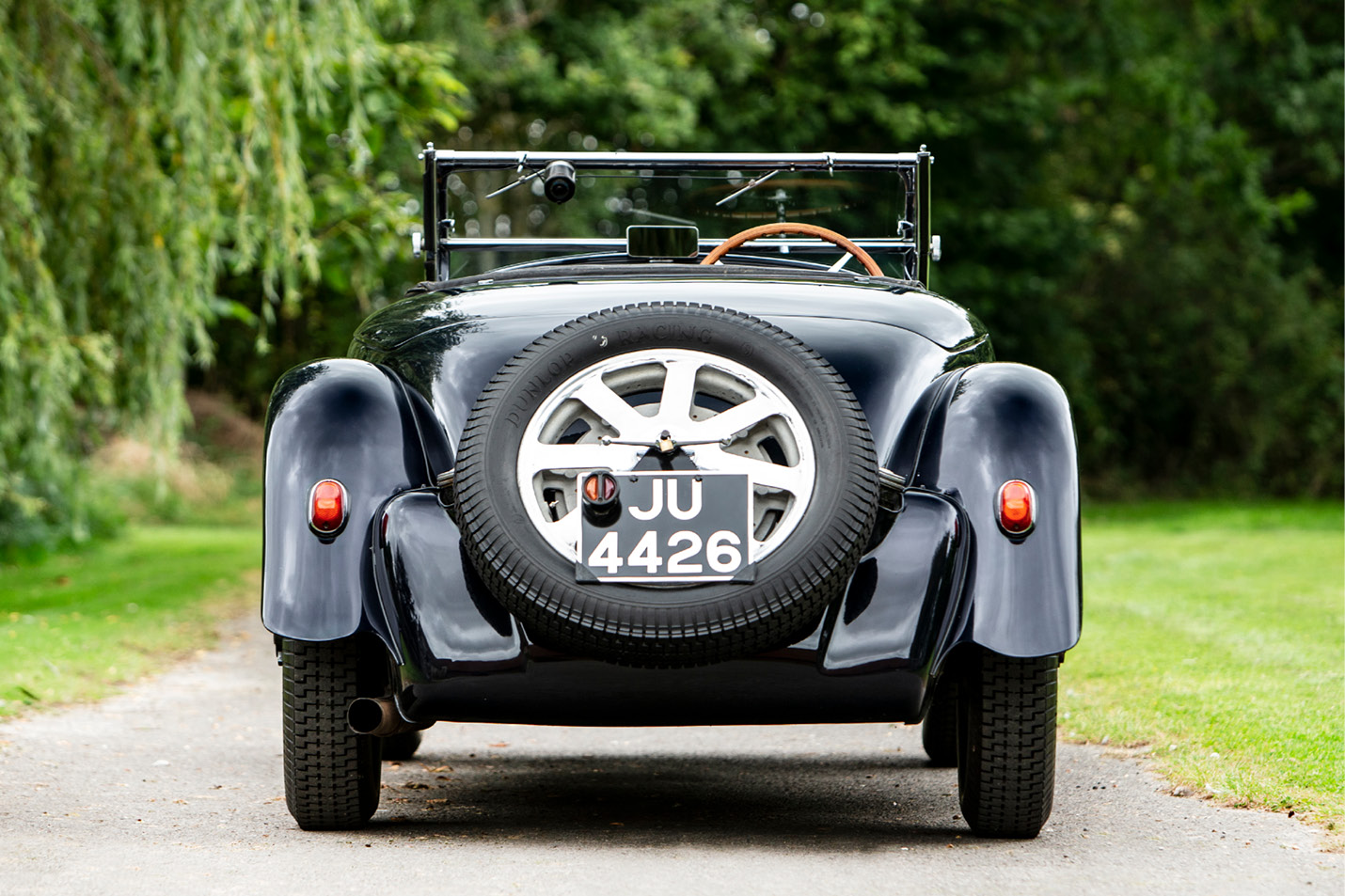 This made the car both more practical and more elegant than examples fitted with the 'cutaway' design favoured by Jean Bugatti, and Dupuy soon entered it into the Paris-Nice trial, a gruelling event that began with a high-speed lap of Montlhéry before competitors were required to make the 500-mile journey to the south of France at an average of 40 mph – with just 15 minutes of leeway for lateness.
Dupuy's performance in the trial is not recorded, but the Bugatti is known to have enjoyed success in less arduous concours d'elegance events, after which its wartime history becomes hazy.
It was rediscovered in the early 1960s – then in a parlous state and minus its engine – by the Bugatti Trust founder and noted historian Hugh Conway, who helped to effect its export to England, where it was bought by marque expert Geoffrey St John.
St John restored the car, using it regularly for trips to France – during one of which it was involved in an accident that required the services of Wales-based Bugatti frame guru Gino Hoskins to repair the chassis in order to maintain originality.
Powered by a 2.3-litre, supercharged straight-eight that is an only mildly detuned version of the twin-cam engine fitted to the Type 51 GP cars, the Type 55 is said to be capable of touching 115mph – performance that was regularly exploited by St John, in whose family the car has remained for the past 56 years.
One of just 38 Type 55 Super Sports models built, the well-known car is still fitted with that same decidedly stylish Figoni body that it has worn since the early 1930s and undoubtedly represents a rare opportunity, both in terms of its rarity, period history and long-term ownership.
Bonhams is pitching it as 'estimate on request' – although we are reliably informed that bids of around €4m are hoped for.
1932 Bugatti Type 55 Super Sports. On sale at Bonhams, Retromobile, Le Grand Palais, Paris. February 6, 2020. bonhams.com