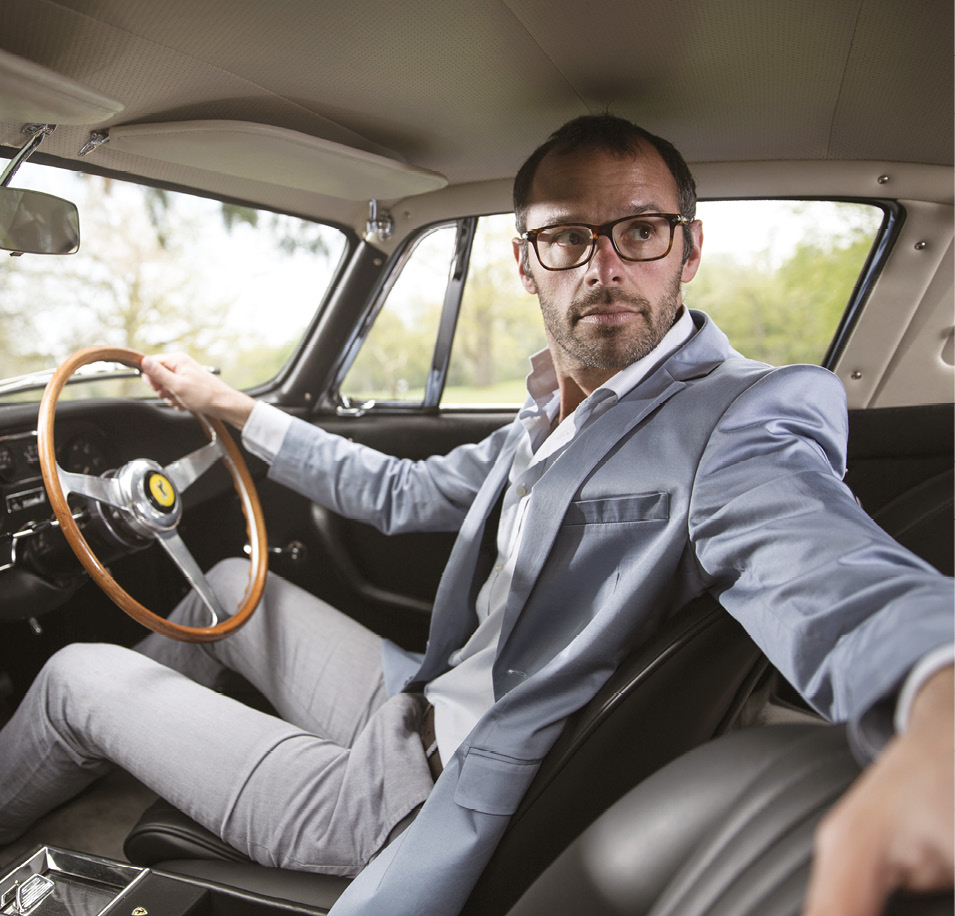 Every year, for five days in August, the classic car industry descends upon the small city of Monterey (a population of under 30,000 people) – for the Monterey Car Week. Of course, I was in attendance, along with my Girardo & Co. team, and this year we had a very special addition to the group: the ex-works 1956 Maserati 200 SI we sold last year.
As the official 'babysitter' of the car, I started off my week on Thursday driving it on the Pebble Beach Tour d'Elegance, with my colleague and friend Daniele Turrisi sharing. If you ever have the opportunity to participate in this tour, I highly recommend it.
The next day we tucked the Maserati in a safe little spot to get her beauty rest before her big debut at the Pebble Beach Concours d'Elegance on Sunday, and the team and I headed out to the many auctions. To be honest, there were so many going on at the same time we had to divide up to hit them all.
With all of the big three auction houses combined, the total number of cars unsold was 134, which was up significantly from last year's number of 76. To be fair, there were more cars on offer (543 compared to 432 last year), but 25 per cent of the cars didn't find new homes this year.
Don't let these numbers scare you. Cars are selling, but only if they have realistic reserves. The main reason that those 134 didn't sell was predominantly down to auction houses giving in to sellers' unrealistic reserves to fill their catalogues. This tactic should probably be revised and maybe 'no reserve' is the way forward. For this year, in an effort to alleviate the negative effect these no sales can have on the room, almost half of the cars were sold at no reserve.
This amount of no-sale cars is further evidence to those sellers of certain cars that they can no longer offer their cars privately six months prior to the sale and then take it to auction and expect it to sell with a reserve. The pool of buyers for high-value cars is small, and the air is pretty thin at the top!
Speaking of these high-value cars, last year 56 cars sold for more than $1m. This year, that number was 42. But again, that's not necessarily something to worry over. That's still a lot of cars and a lot of money being transacted. Plus, the top 10 sales totalled $78m US dollars.
Although the bull market of a few years ago is no more, I wouldn't go as far as to say that these results are damaging. It just goes to show that if auction houses and sellers are realistic with both their reserves and their willingness to sell, there are still buyers out there.
With all the auctions over, we ended our week by surrounding ourselves with some beautiful cars in a beautiful setting. Marcus Willis and Daniele Turrisi woke up early on the Sunday morning and headed to one of the most famous fairways in the world to show the Maserati 200Si in the Postwar Sports Class of the Pebble Beach Concours d'Elegance. And although it didn't win Best of Show, I believe that the judges got it right by crowning Sir Michael Kadoorie and his 1931 Bentley 8-Litre Gurney Nutting Sports Tourer with the honour, especially with this being Bentley's centenary year. Congratulations to not only Sir Michael but also to P&A Wood, the company that restored the car, as the Bentley was the first car restored in Europe to win the world's most famous concours.
Monterey Car Week may have been the last hurrah of the summer car season, but there are still a few events this autumn, one of the biggest on the classic car calendar being the recent Goodwood Revival. I'll do a full review of the Bonhams Revival auction, next month.
Max Girardo is the founder of classic car specialist Girardo & Co. Before that he spent 20 years in the classic car auction world, where he was the managing director and head auctioneer at RM Sotheby's