Racing Lives: The Jordans
The Jordans have become a British Touring Car Championship institution, having been racers, team owners and champions, and have also spread their talents into other regions of the sport. Mike's first BTCC entry came in 1989, but he properly committed to the series in 2006 when, having tasted success in GT racing, he brought his Team Eurotech squad in to run Honda Integras. Mike's decision to back away from driving to support Andrew's career paid off in 2013 when Andrew won the BTCC title. He's been a front-runner ever since. Interviews by James Mills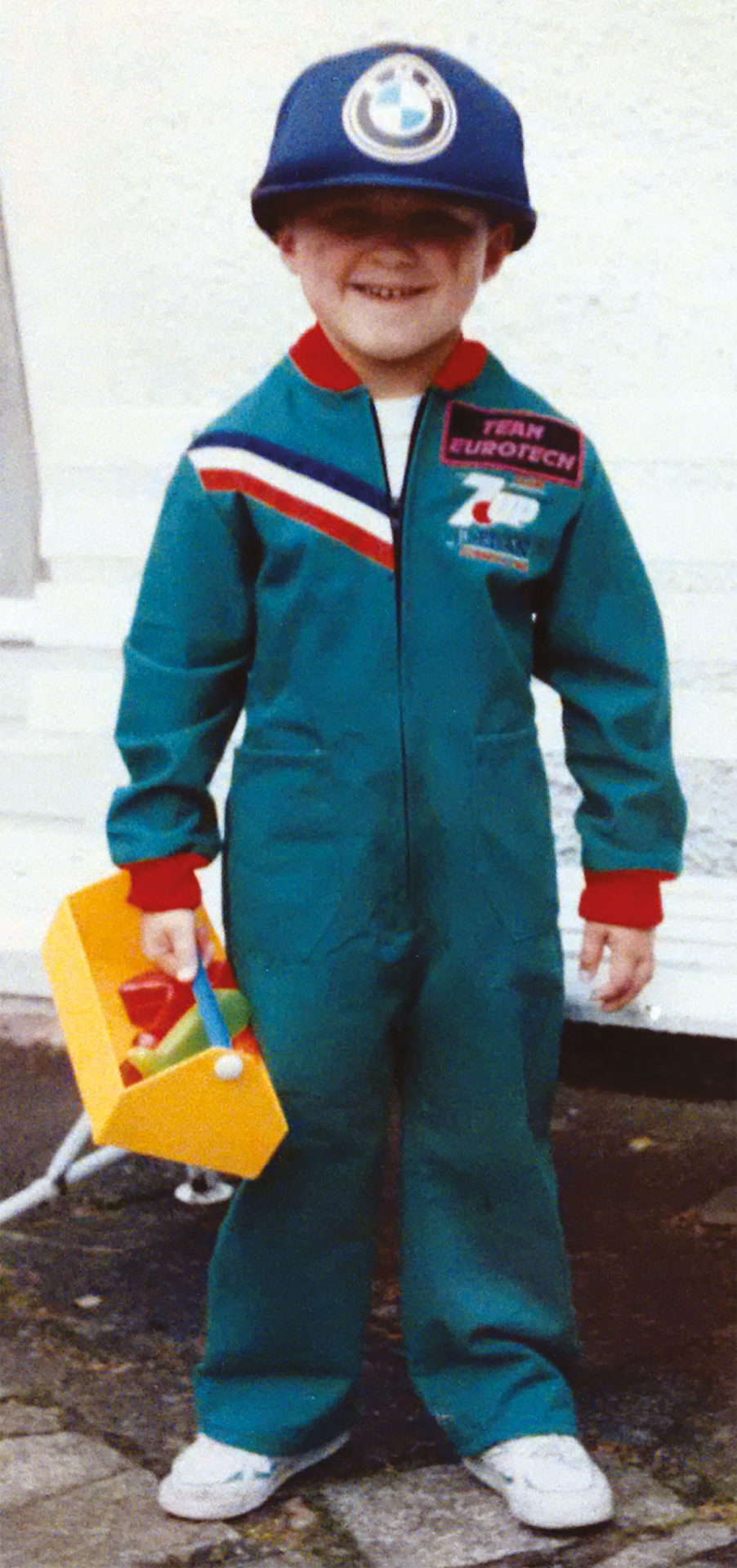 Mike: "I was 21 and working as a trainee civil engineer, drawing structural steelwork, surrounded by 60-year-old blokes who'd grumble every day about how they didn't enjoy their work, and I thought, 'I need to do something else'.
One of my colleagues had just built a Morris Minor for the pre-57 Classic Saloon Championship. He did one race and decided he didn't like it! So I decided to buy the car from him. He wanted £750, and I didn't have any money, nor did my dad, so I went to three different banks and borrowed £250 from each, telling them that I planned to buy a classic Morris Minor, restore it and sell it on – so it wasn't exactly a lie…
I met Judith, my wife, in the first year of doing the classic saloon car racing. Her father was racing against me, in a Fiat Abarth 600, and I saw her at Cadwell Park, and the rest is history.
However, there was a test in our relationship early on. After that first year, I needed to rebuild the car during the winter. Judith lived in London, and I was in the Midlands, and I had to choose between travelling to see her and affording parts for the car. I'm not proud of this, but I just cut ties with her, spent the winter working on the car every evening, then two weeks before the first race at Silverstone the next year I phoned her up and said 'Okay, I've got through the winter; do you want to come racing again?' and we picked it up again. She regularly reminds me of it…
I thought I was going to be a grand prix driver. So I bought a Formula Ford from Andy Wallace after he won the pre-74 Formula Ford Championship in 1980, and raced that on and off for two years, before running out of money. There were four or five years that passed. Then Dad died, in 1986, and left me £8500, saying, 'That's everything I've got; you get on with yourself now.' By then I had knocked civil engineering on the head, and was working as a mechanic at a TVR garage.
I knew some guys at a Porsche specialist in Birmingham, and they had a Porsche 911E up for sale. They suggested I could borrow the car for the last round of the 1986 Porsche Club Championship, at Brands. So I picked it up, drove it on the road with Judith, arrived and won my class. The car was for sale for £8500, we shook on £8000. The next year Judith and I drove it to every round with my daughter in a baby seat in the back, and I won the championship, which led to people asking me to build them Porsche race cars. That's when I started Eurotech.
Between then and now it was great fun, with a couple of highlights. The Lister Storm was an amazing car. I raced it in British GT, and it was the best car in the championship, and I didn't have to come up with all the money, so it was relaxing.
Working with Laurence Pearce [then owner of Lister] was challenging, in the best possible way. I'd put the car on pole around Thruxton with a lap that I thought was peachy, and he'd come up to me and say, 'I've had a look at the data and I think you left a tenth on the table.' I learnt so much from him; it was a good relationship.
Andrew would be at the tracks, lending a hand, cleaning wheels and fetching tyres. But it was clear that school wasn't for him, so I made a deal with the headmaster that he'd come and work with me – you couldn't get away with that today.
It was the best possible move. He got his head down, and once he was 13 we got into rallycross. I told him that he's really good at it but so were plenty of other lads, some who had more money, too. So I kept him grounded, didn't let him get full of himself and pushed him.
The other moment was 2008. Andrew hadn't done all that well in the Clio Cup; he kept overdriving the car, was too aggressive. But for 2008 our sponsors took us to the BTCC – as the championship turned 50, I turned 50 – and Andrew and I were the first father-son team pairing. But it was draining, too. I realised I needed to take a step back from driving and put my energy into him.
We've now got ourselves set for the future, building and preparing historic race cars. It came about after we built an Austin A40 to race together. Just like in the Porsche championship, all those years ago, we started winning and people came knocking, asking us to build them a car. It feels great to go full circle, and do it together with Andrew this time round."
---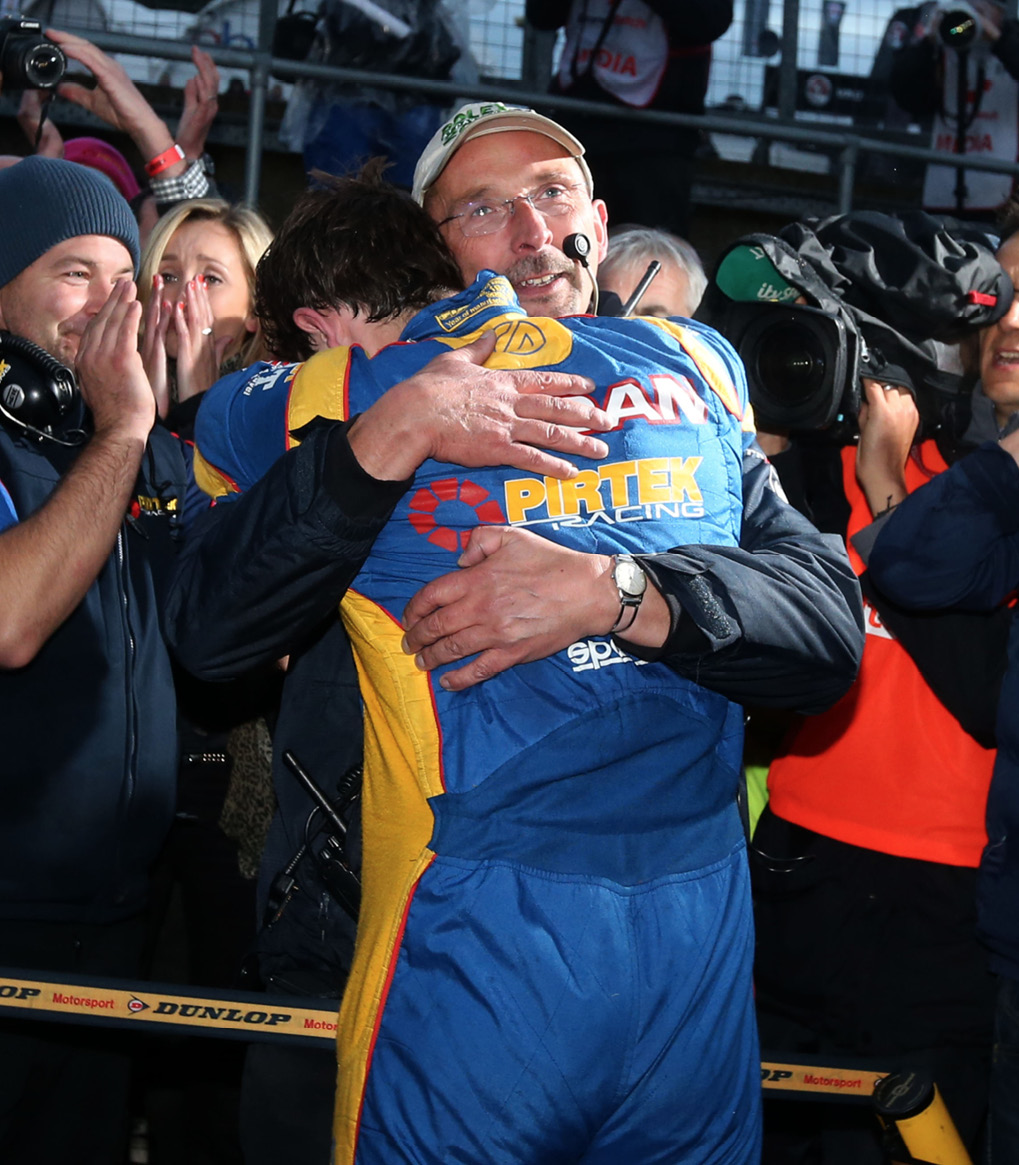 Andrew: "I was always around cars. When I was born, Dad was racing, and I have vague memories of him practising driver changes with the guys he was running with in the Willhire 24 Hour race, driving a BMW M3 [in the early 90s]. I thought to myself, 'Why is that driver slamming the door? I'm always being told you aren't meant to slam doors.'
Dad bought me a kart when I was eight, but he was never going to be one of those karting dads who pushed me into it; he wanted it to come from me. Weirdly, for someone who would become a professional racing driver, I didn't enjoy the first kart race. You are started at the front, with the faster drivers behind you, and I got knocked about quite a bit, and didn't like it.
I also didn't like school. I'm dyslexic and have a short attention span, plus I didn't like being told what to do. College came later and I much preferred the approach there, as it put the ball in your court. Now, looking back and thinking as a parent, I would say any young person should always have a backup plan if they set their sights on something like motor racing.
Dad took me under his wing. I learned a huge amount from him from the driving side, and as life-lessons go, the way you treat people and how you should conduct yourself in business and within a team.
Next came rallycross, and some people probably couldn't believe it when we went from 50 horsepower Minis to 550 horsepower Rallycross Supercars. Yet we won two events in our first year. I loved it.
Will Gollop mentored me. He's a serious guy, and taught me about the approach and mindset you need as a driver. Before he came along, as a 16-year-old lad I'd be joking around with the other drivers ahead of the start of a race, but Will taught me that you needed to view them as your competitors and that you were there to do a job: to beat them at all costs.
"There was no better test of my mental strength than the 2013 BTCC title battle"
Another significant figure in my career is Don Macpherson [a mind coach]. I've worked with him since 2007, and in 2013 there was no better test of my mental performance than going into the final round of the BTCC season in the battle for the championship. It went down to the very last race of the day, and I was starting from the back of the grid, whereas Gordon Shedden, my rival for the title, was on pole position and there was no doubt he would win from that position. I focused on the finish I needed to achieve and sure enough, I took the title.
I have never felt more at one with a car than the Honda Civic I was driving that year. We bought it from the works Honda squad, Team Dynamics, and we had them beat in terms of car prep, me against their drivers; it was just a cracking year, with dad running the team and my brother in law – my best mate – running my car. It was like a bunch of mates having a great time together.
Now, at the end of a long period of sponsorship, I'm waiting to see if there is a paid seat with BMW or not. If not, I might make the move into the Porsche Carrera Cup, as a way into a sports car career. I've raced touring cars since 2008 and if I can't be in a position to challenge to win every event every weekend, which we are this year, I'd rather not do it.
Now, I love what we're doing with historic racing cars. I walk into our Jordan Racing Team workshop, and meet with customers, race some of the cars, and enjoy everything about it. It makes me proud to think that if someone decides not to have their car built by us, it's because of the cost, not the quality of our work.
It also means Dad has a bit more spare time to be a fantastic grandfather. My sister and I joke that he spends more time with the grandkids than he ever did with us, but that's cool with us!"
Follow James on Twitter @squarejames
---
DIGITAL EXTRA