Letters
Doug Nye's musings on Mercedes' Hockenheim debacle [The Archives, October],  raises the dubious concept of PR and marketing departments becoming too influential in the running of racing teams. The 1963/64/65 Ford GT40 programme was largely the 'baby' of Ford US marketing. History shows that the GT40 (a totally Ford US design with UK post-design corrective input) and their unrealistic race deadlines resulted in 100 per cent DNFs in 1964. These were on the back of a ridiculously short build period of about seven months, added to a restriction of testing that could have shown flaws much sooner. Then there was the enforced relinquishing of the sole completed car to the US for a Ford PR presentation, further restricting testing only days before the 1964 Le Mans test. The result was John Wyer being blamed by some ignorant Ford people and being removed from the racing effort with Carroll Shelby taking over.
However, in 1965 Ford US's success was limited to a win at the Daytona 2000Km – the rest of the season, especially their defeat at Le Mans, was a disaster. At least they had the 'cojones' to come back in 1966 and make good. I was at Le Mans then as a spectator and the impression I had was engineering was in control. A safe rule is to keep the 'chocolates and flowers' people away from the nitty gritty of running a race programme.
James Finlay, Bicester
---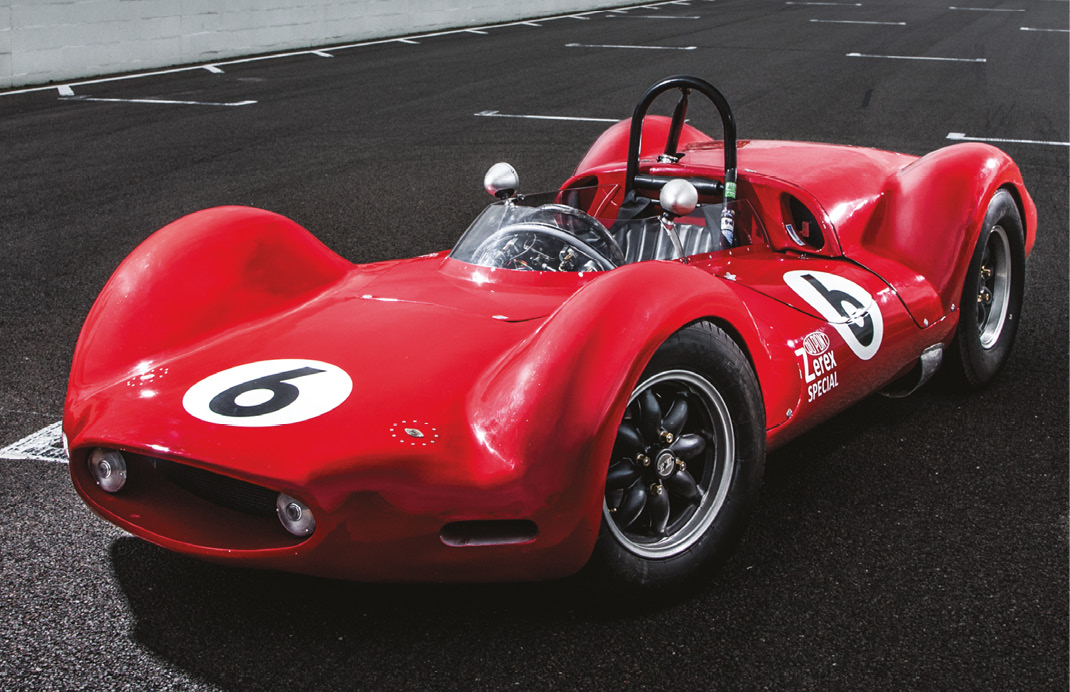 I appreciate how difficult it is to keep a car original, especially an active race car, but I am losing the plot with the trend of where the originality line is.
There was a superb article on the Zerex Special [The Original Unfair Advantage, September], but in the article you say that a few panels around the back end were remade. Now they might have been remade by the man who made the original and using the original tools, nice touch, but it was a new piece of aluminium and more than likely not to the original spec. I fail to see how you can say 'You can't get much more original than that'. It is a new piece and not part of the original car.
I would be interested in Doug Nye's views on this originality trend. I can see our old friend DSJ up there muttering 'Rhubarb, Rhubarb' through his beard.         
Denzil Monis, Bristol
---
As an enthusiastic reader of Motor Sport for many years, I was taken aback by a picture in September [Pick of the Paddock] of a Ferrari 250 SWB, described as belonging to my friend Arnold Meier. As a matter of fact, the illustration does not match the article, as the car on the picture is actually my car I have been racing around Europe for more than 15 years.
I agree the confusion between these cars is easy since they have both the same livery. While you perfectly depicted the history of Arnold's car, my Ferrari SWB is totally original: body, chassis, 3-litre engine, gearbox, rear axle, etc. More than 18,000km in competition across Europe, it won four times the Ferrari Maserati Challenge, finished second, third and fourth at Le Mans Classic, and made very good results as well at Goodwood.
In a few words, a car which could also inspire a nice story in your excellent magazine. I would be most happy if you would give it back its real identity.
Vincent Gaye, Braine-l'Alleud, Belgium
---
Loved the article on Brawn GP [The Brawn Supremacy, October]. I saw a car many years ago on display at Mercedes Benz World and I thought it so cool that there were no sponsors adverts on it. Shows that talent can sometimes win through, although rare nowadays.
Adam Hermitage, via email
---
Ed Foster's piece on the Lotus Cortina [Delivery for Mr Clark, October] was very interesting and timely as we have just visited the museum, as well as Chirnside cemetery, and seen the car in all its glory. The museum is a perfect tribute to the man – modest and understated, as true class always should be, but seldom is.
David Jones, Tring
---
As usual Mark Hughes writes with great insight on the new F1 rules – and I really am concerned! With the scale and ever-rising spending, Formula 1 has now become a bloated behemoth. Well rehearsed is the argument that the complex hybrid motive power/energy recovery technology has to be retained to keep the manufacturers involved. But in the last few months consumer acceptance of electric and hybrid cars has considerably accelerated. At the same time there is an 'end of an era' feeling amongst us enthusiasts, that IC-powered cars are to be savoured before they are lost to us, either with a classic car or an expensive performance vehicle. Those 'niche' makers may therefore well see a marketing justification to invest in F1. Meanwhile, the higher volume, lower price-point product manufacturers can look to the now growing-profile formats like Formula E and LMP1 for sales-promotional exposure of their 'new technology' cars.
Thus, if F1 reverted to non-hybrid multi-cylinder engined cars with an emphasis on mechanical grip, not only would the noise thrill us once again and the racing be closer, but costs could be reduced vastly, lessening the need for the teams to seek ever-escalating income, including from the big manufacturers.
As someone who has loved motor racing since the Fifties, I'm conscious of needing not just to long for the 'good old days,' but I feel the entertainment value derived from grands prix today is not superior to that of past decades. Do we really believe that the expense involved is sustainable?
David Buckden, Walmer, Kent