Road-legal Ferrari 360 Challenge... for a little more oomph
Boy racers tearing you up at the local traffic lights? Worry no more – Simon de Burton has just the thing...
Car manufacturers try their best to predict what people want, often going to great lengths to offer all the options anyone could possibly ask for – but, as the old adage goes, 'You can please some of the people some of the time but…'
In the case of the 360 Modena, launched in 1999, Ferrari offered a regular road car in coupé and open forms, fewer than 200 Challenge versions designed purely for the factory-backed race series of the same name and – for those who wanted a bit of both worlds – the Challenge Stradale, which combined some of the competition-orientated features of the latter with the necessary equipment to make it street legal.
As a true 'driver's car' suitable for track days and regular use, the Challenge Stradale remains highly regarded – and with 1288 made, examples are relatively easy to come by.
But for a previous owner of the 360 pictured here, the factory's road-legal effort wasn't good enough: deciding he wanted a genuine Challenge racer that could be driven on the road, he spent an small (well, probably large) fortune converting the car campaigned by Slovenian former karting star and Porsche Supercup competitor Nina Jerancic, who brought it to fourth place in the 2006 Italian Ferrari Challenge championship.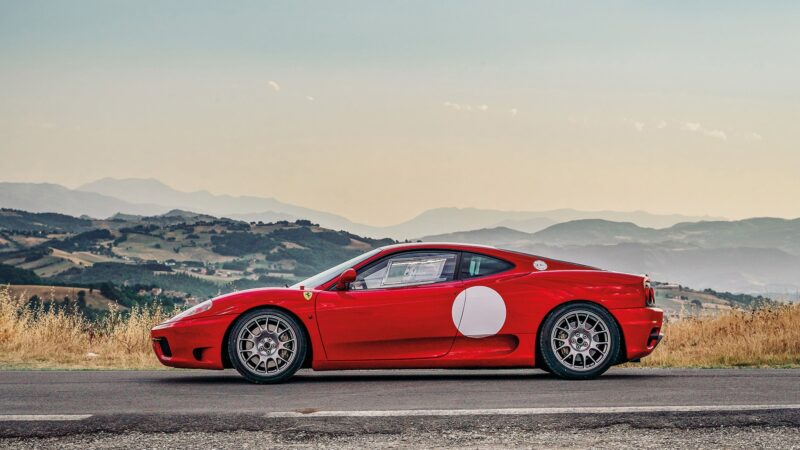 After registering the car in Italy, the new owner marginally 'softened' its ride to make it more suitable for the road, replaced the rapid refuelling system with a more conventional filler cap, installed bucket seats and integrated an analogue fuel gauge, hazard lights, a hydraulic handbrake, a USB charging port and, even, air conditioning. Clearly a stickler for detail, the owner also arranged for the ignition key to be set into a 3D-printed 360 silhouette.
Still very much present, however, are the Challenge-spec titanium con rods, straight-through exhaust and upgraded brakes and clutch, along with the weight-saving carbonfibre door cards, BBS wheels and Lexan side windows and engine cover.
The result, says Girardo & Co, is a car that's "raw and alive" but, thanks to those few concessions to road use, is "approachable and usable, and obedient and docile at low speeds".
"The simple process of swinging open that feather-light door, clambering into those big, shoulder-hugging bucket seats and gripping the suede-trimmed steering wheel is sensory overload – and that's before you've thumbed the ignition button," enthuses the dealer, which goes on to describe the Challenge's performance as "breathtaking".
Up, running and ready to be enjoyed on road and track during the dying days of the European summer, it was recently given a full mechanical service that included new timing belts and Bridgestone tyres.
A word of warning, however: if you're shy, don't apply… in terms of sound and looks, this car is every bit as loud and unmissable as the late lamented Pavarotti.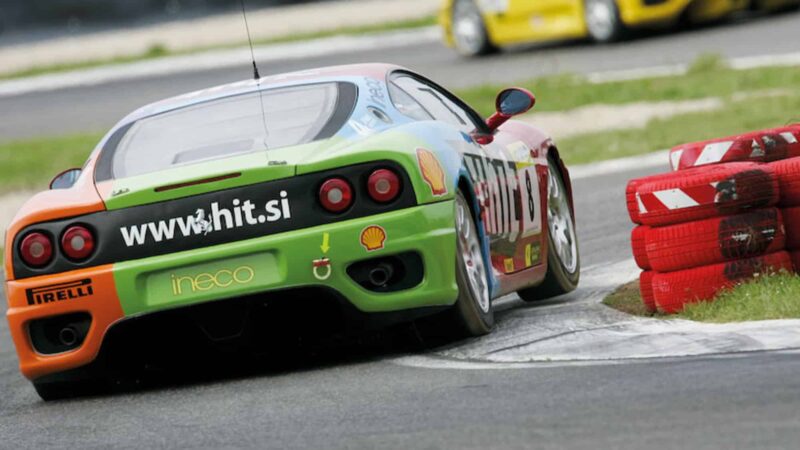 Road-legal Ferrari 360 Challenge