"We were lucky that we had a phenomenal group of lads — Phil Kerr, Bob Dance and so on. The facilities they had were so limited and the hours they worked and what they achieved were extraordinary. You have to give them enormous credit. At the end of final practice at Kyalami we were first and second on the grid in our first Formula One race, having been to hell and back in building the cars. That was a great moment."
An even better one might have followed it.
"We should have won that first race. Jackie disappeared into the distance but Kyalami had long, fast corners that degraded the tyres. Jackie's Dunlops started to go off at about half-distance and in the end he came in third. But we won three of the first four races — the Race of Champions, the Spanish GP and the International Trophy."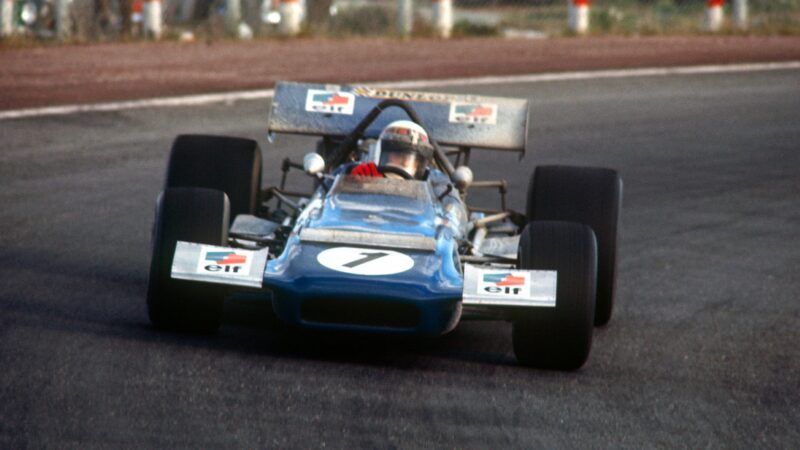 Only the Jarama race counted for the championship and Stewart wouldn't score a nine-point haul again that season, but March still almost won the constructors' world title. It ended up just four points behind Ferrari and a further seven adrift of Lotus, despite the fact that Stewart retired from the last two GPs after qualifying second in both.
"Colin Chapman paid us our greatest compliment at Watkins Glen. Jochen had been killed at Monza and we wondered if Lotus would go to America and Mexico. When we were having dinner after the race, Chapman came over and said, The only reason we came was to stop you winning the world title in your first year.' A backhanded compliment, albeit a sad one."
March 701: X-ray spec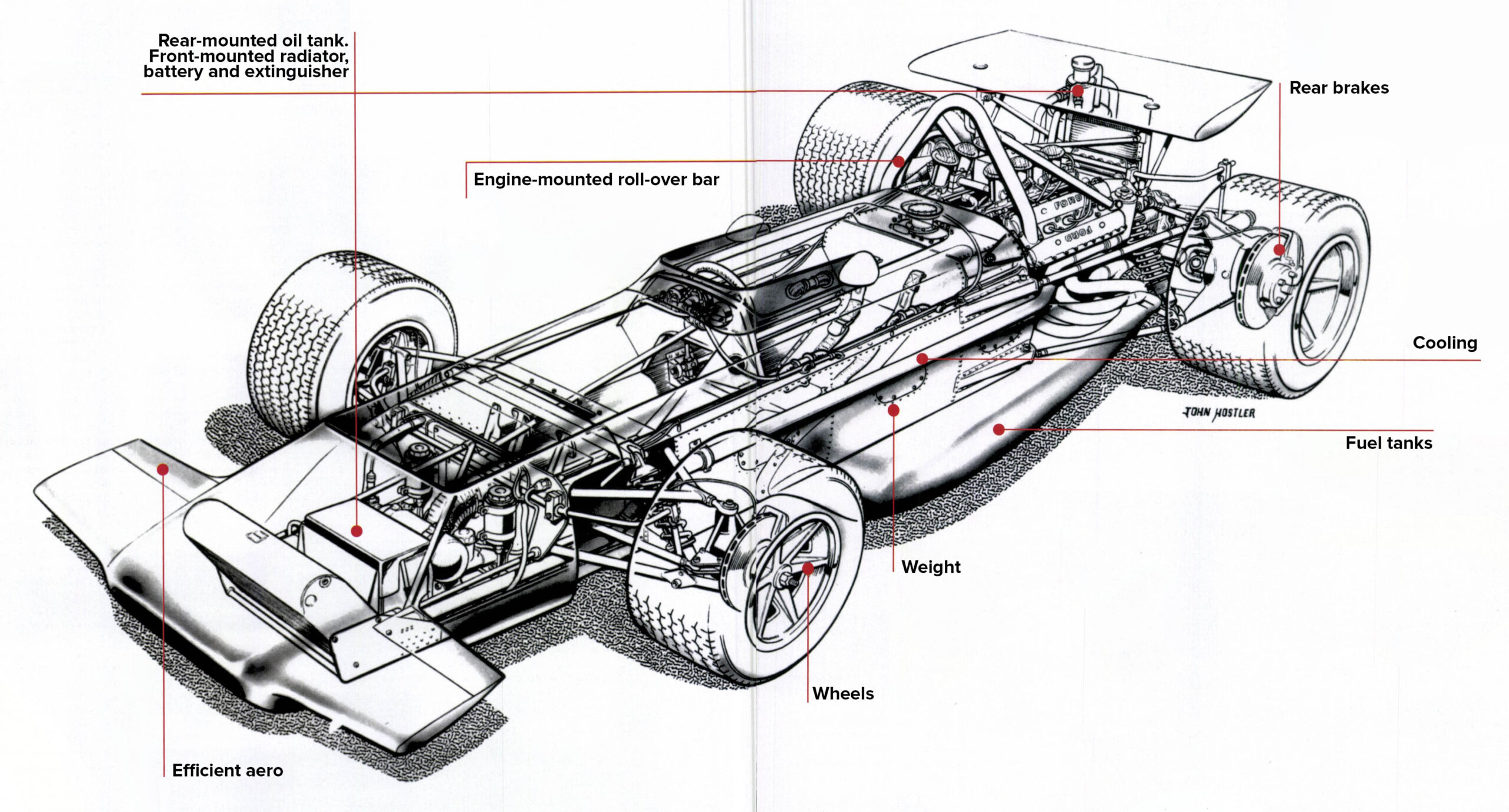 Rear-mounted oil tank. Front-mounted radiator, battery and extinguisher
Herd: "701 was fast in a straight line yet had a decent amount of downforce to make it good in the fast corners. But it had two main weaknesses: in slow corners it would understeer in and oversteer out; over bumps it would oscillate up and down. The problem was that it had a high polar moment of inertia and a short wheelbase. It was like trying to rotate a long dumb-bell with your wrists together in the middle, whereas if you move your hands to either end it's much easier. The high moment of inertia was brought about by having the oil tank way out back, which meant that the radiator, battery and extinguisher had to be way out front to compensate. Because it was difficult to start the turning you got understeer, and once it was going round it didn't want to stop, hence the oversteer."
Engine-mounted roll-over bar
An unusual safety feature of 701 was its engine-mounted roll-over bar. "I thought it very important to have the roll-over bar either on the monocoque or the engine, not both. What usually happened was that the engine would become partly detached in an accident and the bar would collapse as a result. Actually, I'd have liked to put it all on the monocoque, because that was the better solution."
Efficient aero
"What I wanted to do. and I kick myself for not having done, is put Gurney flaps on the front and rear wings. You look at a Gurney and think it's a brick wall, that it's going to give an awful lot of drag. But it doesn't. That would have increased the total downforce on the car enormously, but I never got around to it and that was so stupid." But 701 was still a surprisingly efficient aero package. "The drag of 701 and 711 were about the same. At Kyalami in 1971, John Love had a 701 from the previous year and during practice Ronnie's 711 couldn't overtake him coming down the straight, although, to be fair, we had had various problems with parts arriving late. I'd already left by the prize-giving, so when they announced, 'Will Robin Herd come and collect… — ' I don't know what it was — a voice from one side shouted. 'He's gone back'. To which a voice from the other added, 'To the drawing board!"