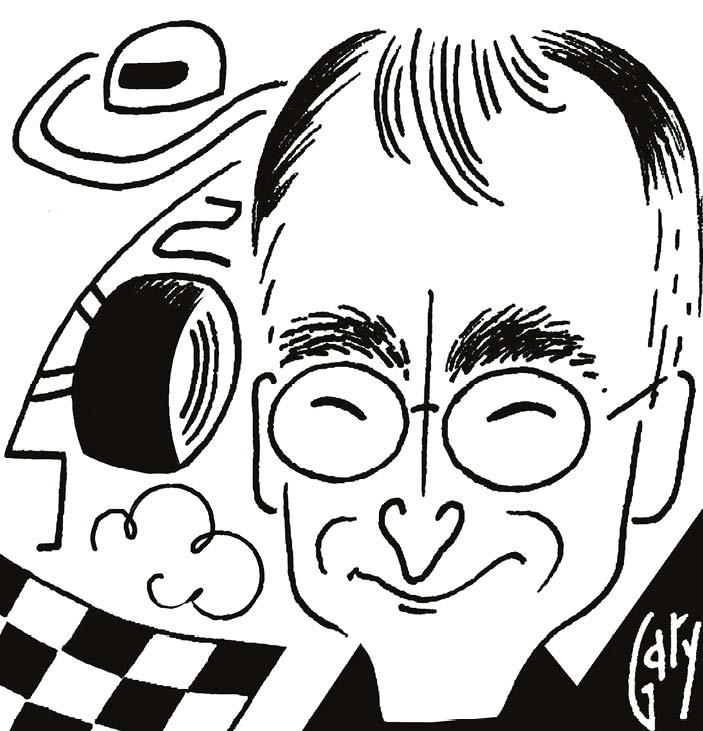 Only a few months ago Alex Albon looked to have missed the Formula 1 boat entirely. In his second year of F2 he'd finished third in the championship, but it was the two guys ahead of him – George Russell and Lando Norris, both already with strong F1 links – who were promoted.
Albon was a couple of years older than them, had been on and off the Red Bull Junior programme and was now on his way to Formula E, like many before who'd fallen just slightly short of the final hurdle.
Then came a late call from Dr Helmut Marko, prior to Red Bull buying him out of that Formula E drive with Nissan and propelling him into F1 with Toro Rosso. Just half a season later he finds himself in the senior team alongside Max Verstappen in a car that's won two of the previous four races.
The Red Bull conveyor belt moves fast. Catch it right and it can rocket you to the top (Verstappen, Daniel Ricciardo before him). But it twists and turns and, if you stumble, it spits you out just as quickly (Sébastien Buemi, Jean-Eric Vergne, Daniil Kvyat and now Pierre Gasly). It's like a real-life arcade game, with a queue of eager young drivers lining up outside for their turn – and a few who've fallen off hanging around at the side, waiting for a chance to jump back on.
Does Albon, with such limited F1 experience, have the stuff to allow him to stay upright on that crazy conveyor?
He's still raw, still capable of throwing it off while pushing for more at an inappropriate time (as in China on Saturday morning, or Hungary during Friday afternoon). But that just might turn out to be his strength; that 'push for more' is very much part of his style. He attacks the track gung-ho, can drive around instability and seems not to have the need for a car to be tailored exactly around his preferences before he can key himself in. His first experience of an F1 car in the wet was in the race at Hockenheim, where it didn't take him long to be running in a solid fourth place, not putting a wheel out of place on a day when even the biggest stars were throwing it off the track. But for late nothing-to-lose gambles for slicks from those much further back, there's every chance he'd have stood on the podium.
"If Albon can shine, he's set to be a megastar with a glorious career ahead"
You see it early in the weekends, too, when the track's still dusty and everyone's playing themselves in. He's just out there doing his stuff, finding that balancing point where he's got a little too lairy and bringing it back just slightly from there, the way Gilles Villeneuve used to do it, or Max Verstappen.
More often than not, he'll be much faster in the early practice sessions than the more experienced Kvyat. But he's not always then been able to make the right calls on set-up as the track grip improves and all the variables have to be brought together in a crescendo for that final qualifying lap. That's where his inexperience shows. But driving the car: that's easy. It was no bother for him as he found his way around Albert Park on his debut, using the bumps and kerbs between the walls to extend the width of the track at all the right places, hitting them at the right angles and speeds, like he was still in his kart. His car control is wonderful and he's not shy about using it to get out of situations in which his ambition has put him.
The Red Bull RB15 is a challenging car to drive, though. At least it's now quick and challenging, but still it requires some manhandling to extract its best, not something with which Gasly felt comfortable.
To get the sort of performance that put it on the Hockenheim front row, Verstappen was having to pitch it into some of the faster corners to banish its initial understeer, even in sixth gear. That takes confidence in your car control. In the same places Gasly just went with the understeer but would then be left fighting the car mid-corner as the front gripped up.
This was just a little snapshot of the many different challenges the Frenchman faced in the RB15 – and with the added pressure of Verstappen as his reference point, too. In a car more in tune with his own driving style, Gasly would not have got into such a vicious downward confidence circle and would likely still be there.
But those specific traits probably won't present Albon with as much difficulty as they did the more technical Gasly. As such, the baseline speed should give him and his engineers something more to work with.
But still he's very inexperienced – and still has the incumbent Verstappen in the other car.
If Albon can shine in such circumstances, then he's set to be a megastar with a glorious career ahead of him. But if he looks merely OK… Red Bull and Honda are looking to 2020 as a season in which they can challenge for major honours.
In terms of the world championships for constructors and drivers – and in points taken from rival teams – the second car needs to be scoring consistently well. Albon has half a season to show whether he could fulfill such a role.
That's one very tough gig, but don't write him off…
---
Since he began covering Grand Prix racing in 2000, Mark Hughes has forged a reputation as the finest Formula 1 analyst of his generation
Follow Mark on Twitter @SportmphMark
---
DIGITAL EXTRA