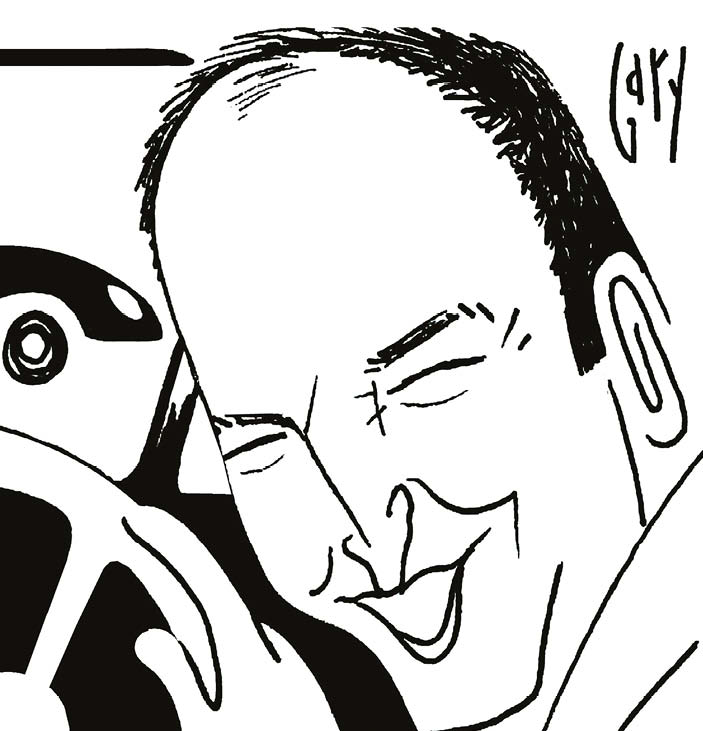 What would you do if you saw a 1976 Vauxhall Chevette parked at the side of the road? Not
an HS or anything flash, just a common or garden, base-spec Chevette. Would you barely register it, look as you passed, slow down then look back over your shoulder, or even actually stop? Me? I'd cross the road. And until a few weeks back, I would not have really been sure why.
Certainly it would have little to do with the fact it was a Chevette, although I always thought that next to some of the rubbish built in the UK in the 1970s, the little Vauxhall was an attractive, blameless kind of car. But having now spent a day amid an entire field full of elderly ordinariness, I think I now have a better understanding.
The event was Hagerty's Festival of the Unexceptional, whose Concours de l'Ordinaire had the doubtful honour of counting me among its judging panel. They were all there: every car that's ever been made a figure of fun like Allegros, Marinas and Trabants, and those you'd forgotten ever existed in the first place, like Fiat Tempras, Triumph Toledos and Chrysler Horizons. Or, as in my case, tried to forget. There were Maxis and Hunters, Vivas and Avengers, Astras, Cavaliers, Datsuns and Dafs. A rogue's gallery of ghastliness, an entire hall of hideousness… and I loved it all.
Nor did my enjoyment stem remotely from a desire to laugh at these cars, much less their owners who fell into two distinct camps: the heroically passionate whose mission was to show why the world had got it wrong when it came to their car, and the wryly amused whose eyes were fully open to the awfulness of their automobile and loved it all the more for that.
I didn't love any of the cars I judged, but I was delighted beyond words that they still existed, were cared for and, in the vast majority of cases, were still well used. It was like dropping anchor on a desert island and finding fit and well an entire boatload of shipwreck survivors who've been missing for the last 40 years. And I suspect you, like me, have seen far more D-types, DBR1s and GTOs than Chevettes in recent times.
I also think Hagerty may also have timed the Festival exceptionally well. I enjoy drooling over priceless machinery as much as the next man, but as we head to an all-electric future and the headlines are full of 2000bhp hypercars no one can afford or use, the balance provided by the Festival of the Unexceptional is both stark and refreshing. Perhaps that's why this year's event, the sixth in succession, was by far the biggest. I shall be back for more next year.
---
On the first weekend of August I went to the Bentley Drivers' Club meeting at Silverstone and was reminded of the appeal of small events like this. I adore the Goodwoods, the Spa Six Hours, Donington Historic Festival and other big fixtures, but both as a spectator and competitor, there is much to be said for the small club meetings.
For competitors the egos tend to be under closer control on track, so there's less chance of tangling with someone who's forgotten he's a middle-aged amateur just having a fun day out. For spectators the races are shorter and more frequent, and there's no one in a hi-vis jacket saying you can't park there.
"Officials would think that my car's crocked, and take pity on me"
I took part in the Bentley handicap race – those charming about-face races where the grid goes one by one in reverse order from the pit-lane and timed so that if the handicappers had a perfect day at the finish we'd all cross the line at the same time. So we all crawl around in qualifying, trying to go sufficiently slowly to ensure a lowly grid position but not so slowly the handicappers smell a rat. As ever I was in the 1921 TT car – the oldest Bentley racing in the world today – armed with an inspired plan. Come qualifying I did a few fairly slow laps, then came into the pits, jumped out of the car, looked around tutting loudly, fiddled a bit here and there, tightened the radiator cap and returned to the fray only to return to the pits for good the following lap. Of course the handicappers would think my car was crocked, take pity on me and, given I was already in the oldest car in the field, that none had a smaller engine and I alone had no front brakes, give me a massive head start.
Turns out they're smarter than that, and I duly lined up seven places back. With the Bentley now miraculously recovered, it didn't take long to dispatch those who had started ahead and as I crossed the line to start the final lap I led the field with no one else in sight feeling very pleased with myself. And then with two corners to go, they all turned up at once, from monstrous 8-litre leviathans and things with aeroplane engines to modern 6-litre, 12-cylinder racing Continental GTs. I got swamped. I think I finished ninth. And now I've confessed all here, if I manage better than last next year, it'll be a crowning achievement.
The only sadness was the absence of any factory presence. In Bentley's centenary year it's a shame the Crewe firm could not have arranged for some of its priceless collection to be there for the public.
---
A former editor of Motor Sport, Andrew splits his time between testing the latest road cars and racing (mostly) historic machinery
Follow Andrew on Twitter @Andrew_Frankel
---
DIGITAL EXTRA