Kris Meeke is in a surprisingly good mood considering a rock came between him and a potential win at Rally Finland. Pushing hard, his Toyota Yaris WRC ran wide and the stone caught the left rear, breaking his suspension and forcing his retirement on the Saturday. It was frustrating for the Ulsterman: up until that point he had been in second place, just two seconds off the lead.
The incident fuelled rumours that his all or nothing driving style was losing him the support of team boss Tommi Mäkinen, forcing the Fin to state his support for Meeke: "Kris will be in Germany [the next rally], he will be in the car at every rally – he has a contract until the end of the season."
To be fair, it must have been hard for Meeke to leave something in reserve. In 2016 he outpaced everyone in Finland to become the first British driver to win what's widely considered to be one of the jewels in the crown of the World Rally Championship. Not only that, he set the fastest average speed ever recorded across a WRC event.
Despite the setback, and the pressure, Meeke says he's feeling good, really good. "I'm a lot happier in the car, a lot happier. I'm really enjoying my driving this year," he says, with a smile. It bodes well for Wales Rally GB, the event that Meeke feels is more than just part of the furniture of rallying, it's embedded in the culture of WRC.
"It has been the backbone of the championship since it was conceived in 1973, and before that there was the RAC Rally. To be in the mud in the forest in Wales is what every rally driver dreams about. There's something special about it, there's an atmosphere that comes from the early mornings, the cold, fog and [usually] rain – it's what we grew up knowing of rallying."
Given his fondness for the event, what are his views concerning its future? Meeke is close to Bobby Willis, the organiser behind the Circuit of Ireland rally and the man behind a bid to bring the WRC to Northern Ireland from next year. Would he like Wales dropped in favour of his homeland?
"I see no reason why we couldn't do both. It would be disappointing for the rally to move away from Wales but I think there's a massive vibe about Northern Ireland at the moment," Meeke says. "I think the roads and countryside they have to share with the public is something special and it would make an incredible World Rally."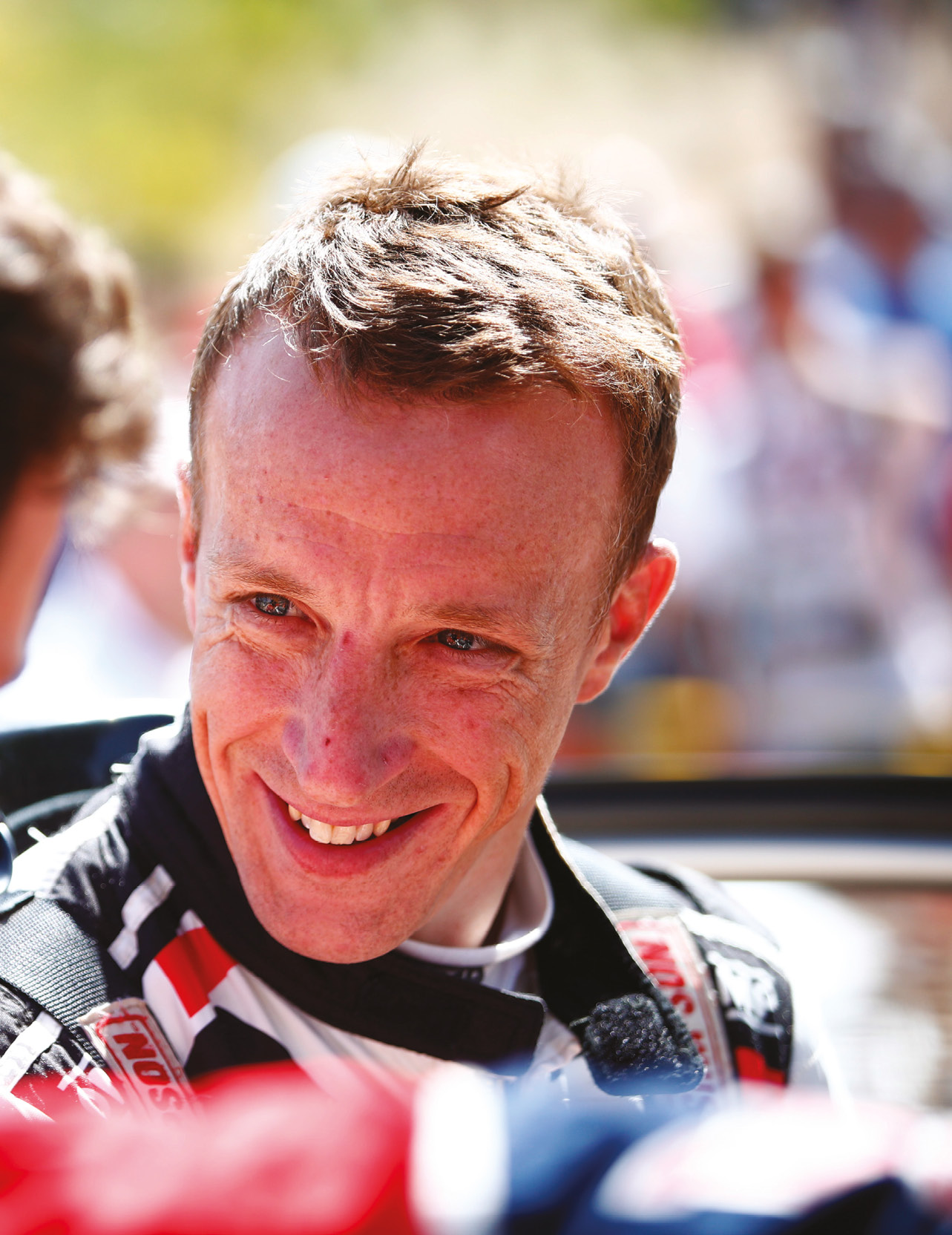 The rumour mill has slipped into overdrive about the fate of the Corsican round. The venue holds a special place in the hearts of competitors and fans, but teams face the rather more mundane logistical challenge of reaching the island that dangles just far enough from the coasts of France, Switzerland and Italy to be an inconvenience.
"I don't like to see the Tour de Corse moving either," says Meeke, who recalls growing up in the 1980s and watching the likes of Blomqvist, Kankkunen, Mouton, Röhrl, Toivonen and Vatanen wrestle fire-spitting machines between unforgiving cliff faces on one side and punishing sheer drops on the other.
"When we go there now you're doing the exact same pieces of road as the legends back then so I don't want to see the rally disappear. So to lose a Wales Rally GB or a Corsica is not what I want. But still, I would like Northern Ireland added to the calendar!"
Meeke might feel as though he has got his mojo back, following his spectacularly public dismissal from Citroën, last year, but this season luck hasn't always been on his side, and as in Finland, mistakes have crept in here and there. "The results haven't been there for punctures or like this here in Finland; I was five centimetres outside the line and I didn't realise there was a massive rock sitting in the ditch. So simple things like that have curtailed my opportunities of being on the podium more regularly.
He's not down, though. "I have probably been faster than Sébastien Ogier [the six-time world champion, who returned to Citroën for 2019] all season, apart from Mexico where he had really good speed. We have been able to bring home the points. So it's been frustrating in a way but certainly it's the most enjoyable experience of my life to be part of this team and to drive this car. There's something special about it."
The team he refers to is, formally, the Toyota Gazoo Racing World Rally Team. To rally fans the world over, though, it's Tommi's team. In 2015, Tommi Mäkinen, the four-time world rally champion, was appointed principal of Toyota's WRC team after being entrusted with it by Akio Toyoda, president of Toyota, himself.
Meeke believes having a former world champion driver leading the operation was the right move for both parties. "If you look at the really successful teams over the history of the sport, they had ex-competitors at the helm during their successful periods, even Citroën. Guy Fréquelin was at the helm when they had their mega-successful years."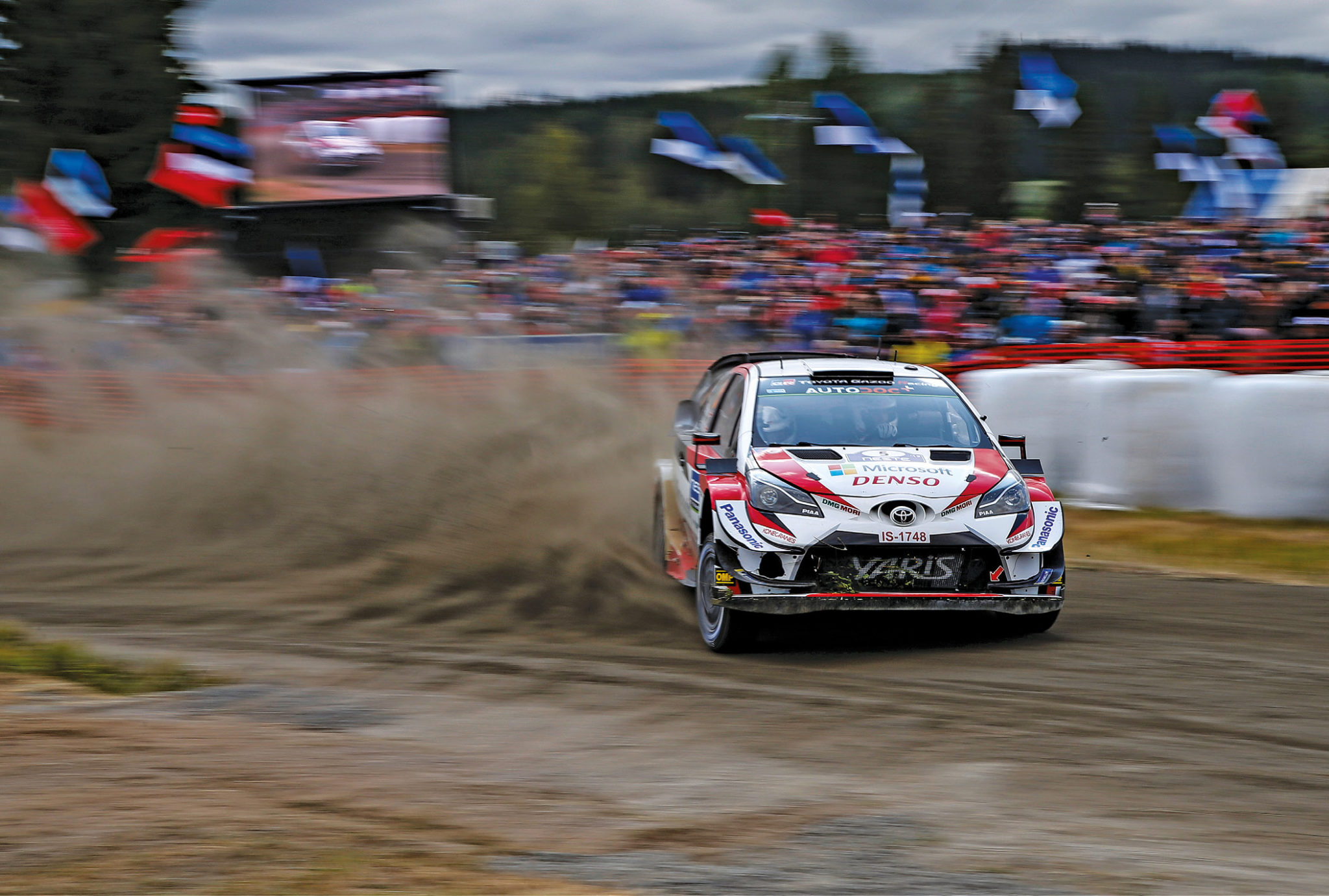 Also added to that list are Malcolm Wilson of M-Sport, and David Richards (Prodrive) who, says Meeke, understand what it takes to win.
"With Tommi, he's been there, done it and he's one of the legends of the sport. I also think a bit of it comes from the enthusiasm right from the top of Toyota, Mr Akio Toyoda. He is a petrolhead. His enthusiasm is infectious; that trickles down and you can feel it within the team. The vibrant atmosphere is just incredible. When there was a technical glitch in Sardinia, the words Mr Toyoda put out after that, the words he used after Ott [Tänak] lost the victory due to a steering problem, that's how you manage a difficult situation.
"It's easy for everyone to jump up and say 'Hey!' when you win. But when they have a bad moment, that's when you need to pull everyone together. His words were incredible. And that's when you know this is a proper team and a proper company."
It goes unsaid, but the contrast with his treatment at Citroën is hard to ignore. The French team sacked him unceremoniously halfway through the 2018 season, referring to his "excessively high number of crashes". Few fans felt the company's communications were representative of how a professional organisation should operate.
Remarkably, Meeke doesn't come across as angry. In fact, it's Meeke that gives a masterclass in professional communications.
"We put our lives at risk to market their product, there was zero respect last year"
"Citroën gave me my opportunity back in 2013, so I have a lot to be thankful for," he says diplomatically. "I have some beautiful memories from my time at Citroën. I won my first world rally there, I ended up winning five world rallies with them. I was the only driver to win in a Citroën after Sébastien Loeb left and until Sébastien Ogier joined."
But the ruthless ending clearly still rankles. "At the end of the day, we're employed to put our lives at risk to market their product and I think that no matter if things go right or wrong, you know, everyone deserves respect. There was zero respect shown last year."
Now he's with Toyota, and the differences between both the team and its people, and the car they've produced are eye-opening. What makes the Yaris better from a driver's perspective?
"The first time I drove the Yaris, when I signed my contract last October, I could feel the road," he says. "As a driver you have to have a sixth sense, to feel the car getting grip and what's happening underneath you, and I couldn't feel it in the C3. I couldn't feel that the rear end was going to stick when you're going along a fast corner. I didn't have the confidence in it. But you could do it and get away with it most of the time. With the Yaris, the geometry and everything was correct, the DNA of the car's correct and I could feel it stick. So relatively, that was the difference."
Does this mean he's rediscovered the form that he had in 2016, when he took two wins – Portugal and Finland – driving the DS 3 WRC? He says he's still searching.
"You're into the very elite of the elite. And then there's one that just slightly gets it all together and hits it, like Ott does at the minute, like Ogier did for a few years and like Loeb did," Meeke adds. "I felt I was getting there in 2016. I'd won two WRC rounds out of seven. I'd been leading two others but had mechanical problems. So I felt I was getting to the crest of the wave. Then we moved to the C3 and everything went downhill. I haven't found that [form] back yet. But we're still searching."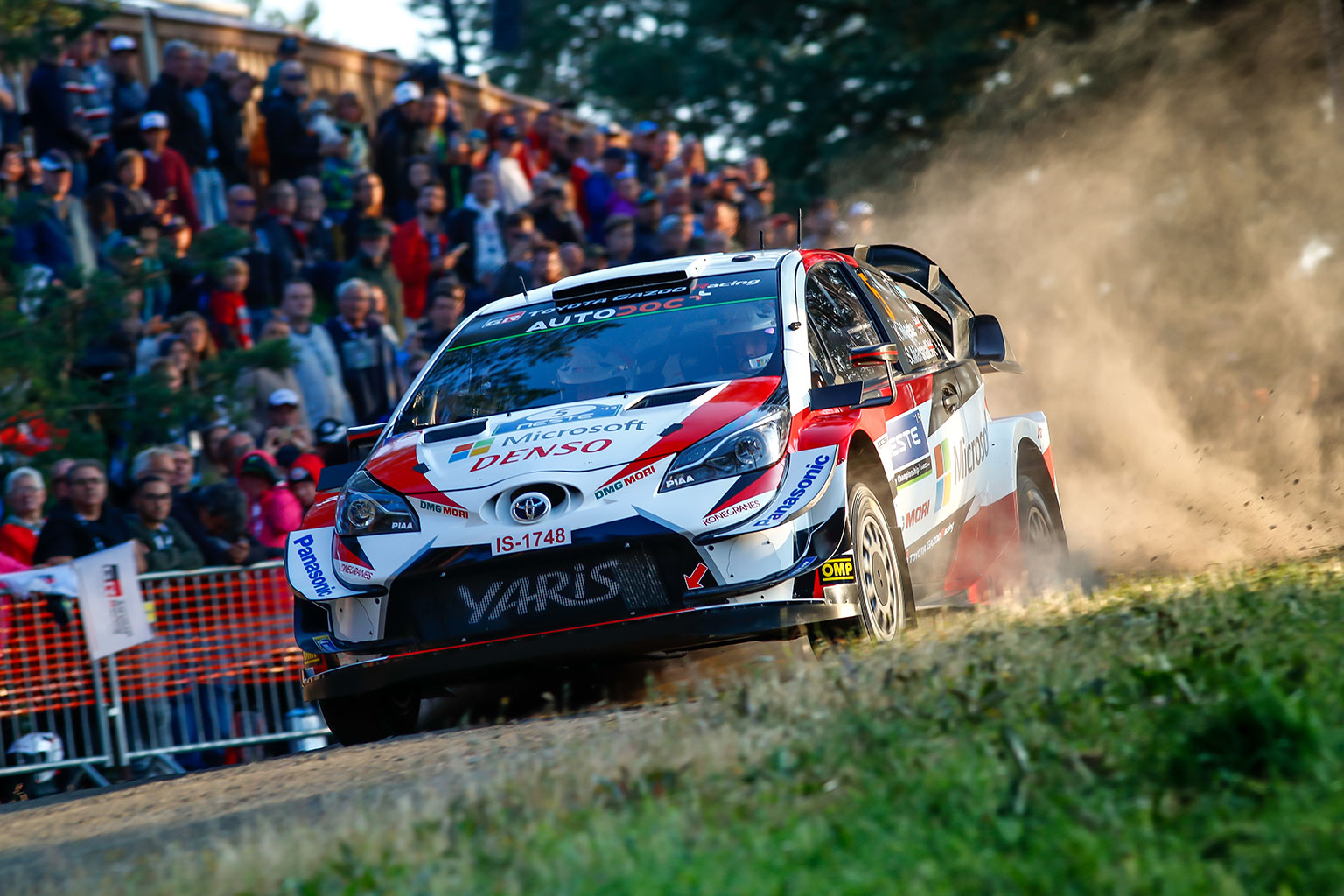 When you consider Meeke's journey to get to where he is today, it seems slightly surreal to even be asking him whether he can get back to a level where he's challenging for the World Rally Championship.
At the age of 21, while working as an engineer designing parts for Malcolm Wilson's M-Sport outfit, Meeke entered a competition organised by Peugeot and Motorsport News that wanted to find the next bright young thing in rallying. He and his brother couldn't afford the entry fee of £350, so they took out their first credit card and the rest is rallying history.
At M-Sport he crossed paths with Colin McRae, and while chatting during a test session, McRae mentioned that he and his father, Jimmy, who knew Kris's father well, were thinking of sponsoring a young, upcoming driver. He invited Meeke to attend a trial, along with three other youngsters.
"I'd only done seven rallies in my life!" says Meeke. "Colin McRae was my absolute idol as I'd been growing up… here I was at a test day organised by the McRae family, sitting in the driver's seat of a rally car with Colin McRae beside me, and it was the most surreal experience ever. And he said 'Right, away you go; show me what you can do'.
"If you mess up, then that's it, you're going nowhere. I did what I could. The next day Colin and his father came back to me and said, 'We would like to get involved and help your career.'"
I just lived by my wits until I got my first proper factory contract for a full works program in 2014
He recognises that without McRae's support (putting Meeke through the British Rally Championship) he wouldn't be where his is today. And he agrees that it's incredibly difficult for drivers in the junior series to get to the top of the sport.
"Honestly, there's no clear answer from me, because I just lived by my wits until I got my first proper factory contract for a full works program in 2014. I was 35 years of age. So from 21 to 35, 14 years, I went up and down and probably retired twice because I didn't even drive a rally car for up to two years at certain points."
He still feels McRae's loss acutely. "I do miss him. Because not only did he become a mentor to me, I was like a young brother or young cousin or something. I actually went to live at the [McRae] family home for two and a half years."
When he's having difficult moments, Meeke only has to remind himself that it's not that long ago that he didn't think he'd ever make it as a professional rally driver.
Now here he is, driving a WRC car that, Meeke estimates, is six seconds a kilometre faster than a Group B car. And he believes that the changes to the championship's regulations are moving the WRC in the right direction for fans. "When Ogier was in a Ford last year, there was a winning driver in every team during the season. That's fantastic. You don't see that in Formula 1. That's the beauty of rally at the moment."
He's under no illusions: he has to be one of the drivers scoring wins and points, for his own sake as much as the team's.
But with the right car beneath him, and the right team behind him, hopefully it is only a matter of time before he's back on the top step of the podium, and saying another thank you to Colin McRae.
---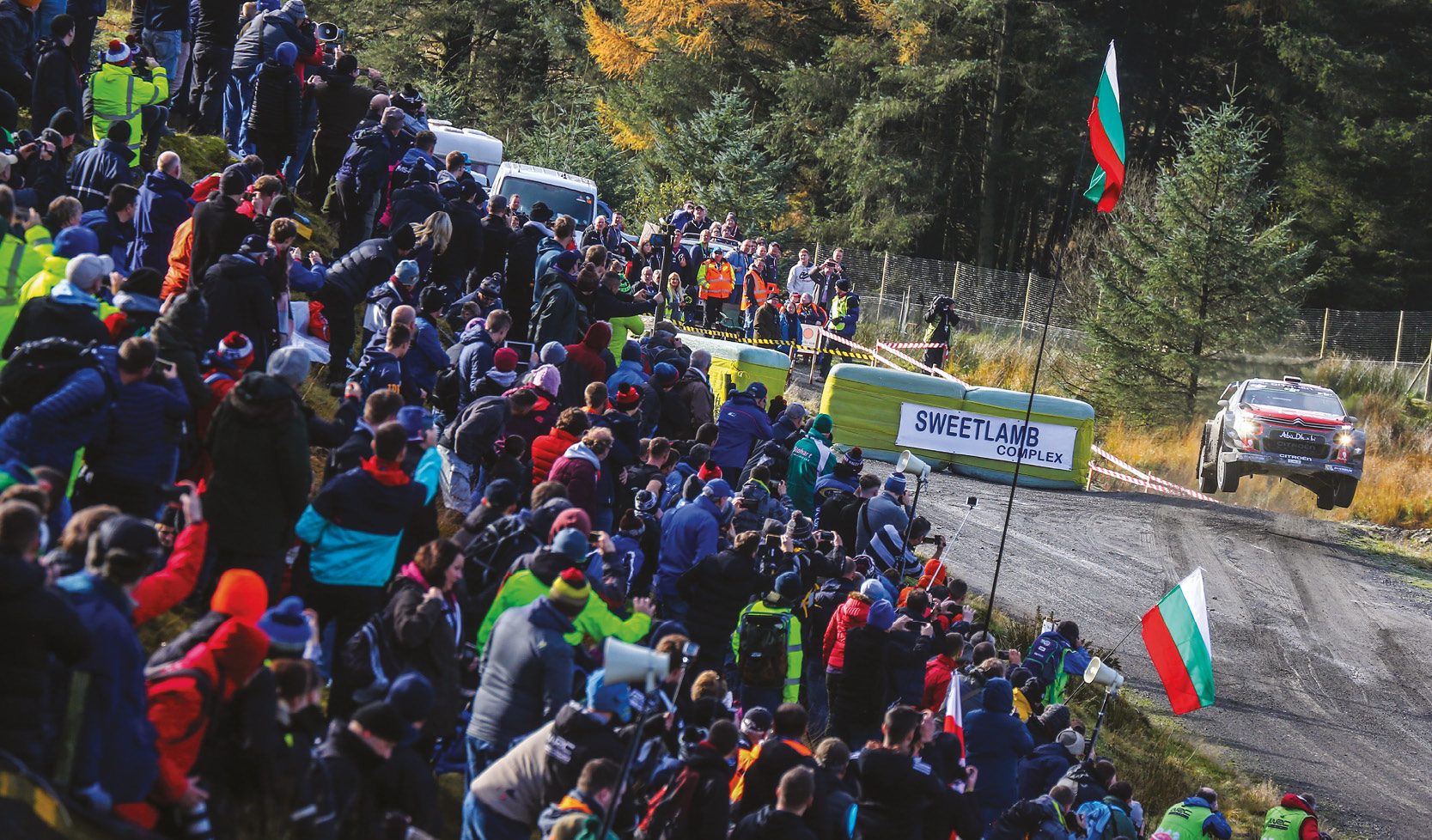 Sweet lamb's spice
Meeke's must-see stage at Wales Rally GB
"There are many good spots at Wales Rally GB, but the Sweet Lamb complex in the middle of Wales is synonymous with the sport. That's where I got my first ever test in a little Peugeot rally car before the Bulldog rally [in 2000]. That was the first time I drove a proper rally car in a forest.
I remember going there spectating and watching Colin McRae, in 1997, standing in the Sweet Lamb complex on the side of the mountain, 8pm, pitch black, rain, fireworks, Colin McRae, Richard Burns and Juha Kankkunen coming through. It put the hairs up on the back of your neck.
Every time I go back there in a rally car I just go 'Woah! This is special', you know? There's a fantastic vantage point there, so it is the one fans have to go to."
Wales Rally GB runs from October 3-6. This year's event – round 12 of the WRC season – gets underway from a ceremonial start in Liverpool on Thursday, before heading to Oulton Park Circuit for the first special stage, and into Wales on Friday. See walesrallygb.com for tickets.
---
DIGITAL EXTRA