Lamborghini 400 GT: a rare breed of bull
André Trigano's extensive car collection is being sold on, and this Namazing Lamborghini 400 GT is the star, says Simon de Burton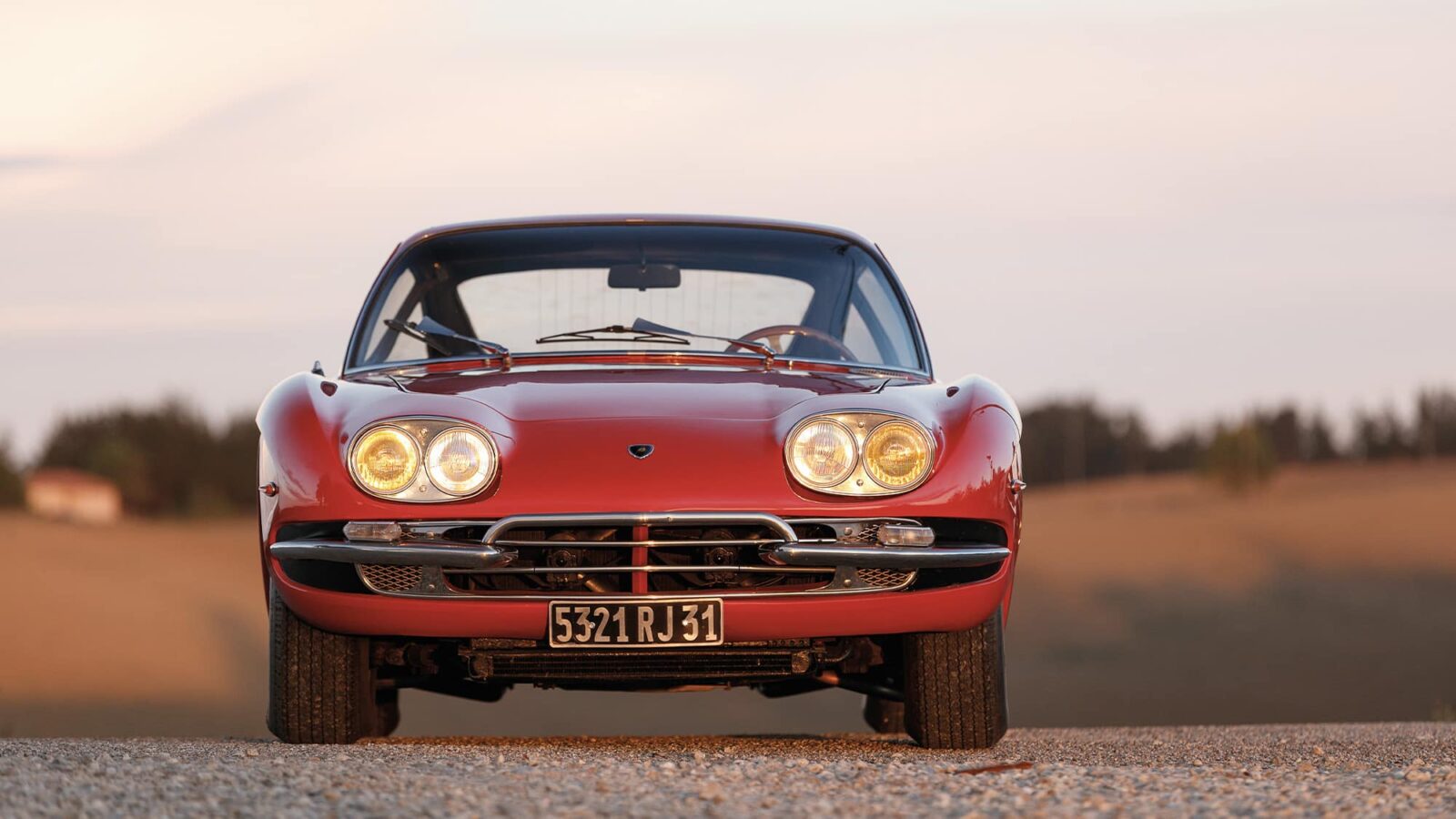 Now is a great time to be in business if you make and sell camping kit – thanks to the 'staycation' boom brought about by COVID-19 travel restrictions, sales of tents are reported to have gone through the roof.
There was a similar situation in France way back in 1936 when the government decreed that the working population should be entitled to paid holiday for the first time. Noticing the rising popularity of camping that came with the move, Raymond Trigano adapted his Paris-based tarpaulin factory to become a tent manufacturer and went on to make himself a fortune.
Among those to benefit was his son André who, having survived the war as a French Resistance fighter (he signed-up at 14), helped to re-start the business and used some of his wealth to indulge a passion for buying and racing cars and, ultimately, collecting them on a grand scale.
Four years ago, Artcurial sold 48 of Trigano's beloved Citroëns in a single-owner sale, the highlight of which was a 1961 2CV 'Sahara' four-wheel-drive model that fetched €172,840.
Now, at the age of 94 and 'not brave enough to drive anymore,' Trigano has again chosen Artcurial to sell the remaining, err, 170 cars from his vast and varied collection that ranges from the abandoned shell of a 1990 Citroën Visa estimated at €30 to the jewel in the crown, this 1967 Lamborghini 400 GT two-plus-two that's tipped to realise more than half-a-million.
The 400 GT is a rare model by any standards – just 247 were built – but Trigano's is likely unique in having been owned by him since new.
Gallery
1967 Lamborghini 400 GT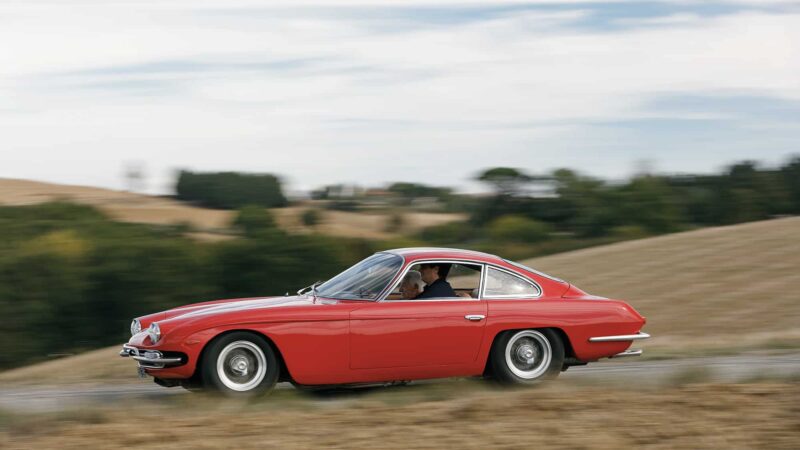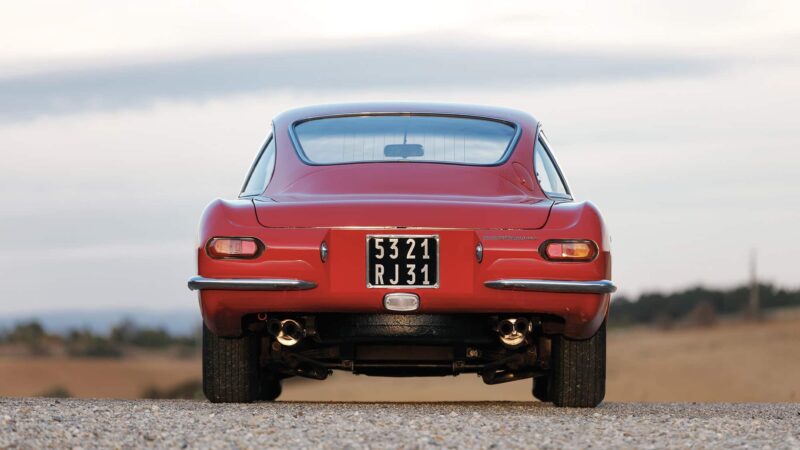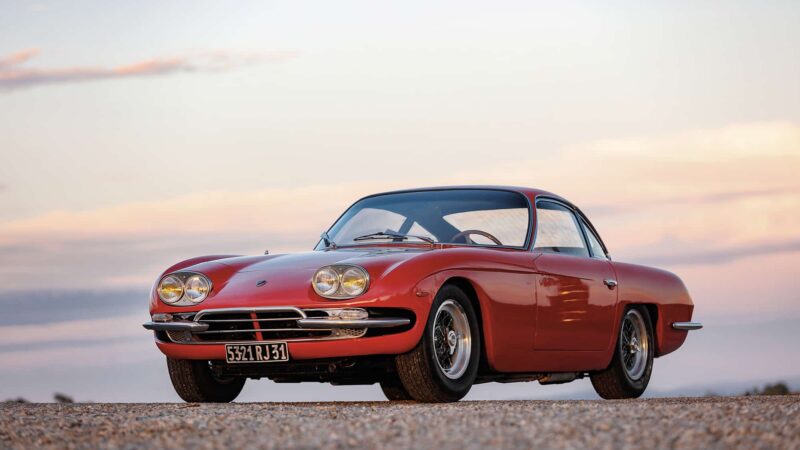 Persuaded to trade-up from a 350GT by the lure of the additional seating capacity, he used the four-litre, 320bhp Lambo exactly for purpose – i.e. high-speed touring – finding particular pleasure in its performance on the era's unrestricted motorways. That said, Trigano has clocked-up just 33,800km during his 53 years of ownership, leaving it with an interior that's described by Artcurial as being 'magnificently conserved' and 'flawless'.
With its original V12 running sweetly as a result of a meticulous maintenance regime, the car is described as superbly well preserved with the only area likely to attract criticism being the paintwork – it's immaculate, but the car was gold, not red, when Trigano originally took delivery.
Besides that, it really is hard to fault, with those fabulous looks alone presenting a sound argument for choosing it over a more obvious (and probably more expensive) Ferrari of the same ilk. And if you were already in the market for a 400GT, look no further. This must be a once-in-a-blue-moon opportunity to buy a low mileage example.
1967 Lamborghini 400 GT
On sale with Artcurial, Gibel, France, September 13.
€400,000 – 600,000
artcurial.com
---
In the market for lesser-known rarities?
Keep your 488s and your Huracáns, these small-batch beauties are tempting
1985 Lotus Excel
£10,495
Not one of the larger model names from the Norfolk manufacturer, and this one only has 38,000 miles on the clock. It also boasts fresh paint, new suspension, and more.
carcavescotland.co.uk
1938 Austin 7 Supercharged Special
£59,950
You won't see many of these hanging around. Built in New Zealand for hillclimbing, its original Austin 7 engine boasts 55bhp.
ddclassics.com
1971 Maserati Indy
£75,000
With only 1100 made between 1969-1975, the Indy is a rare beast. Featuring a 4.7-litre V8, this one has covered 48,500 miles and has been subject to a £23,000 restoration.
cambridgemotorcompany.com
1999 Ferrari 355 GTS
£89,990
The F355 isn't rare, but just 2,500 GTS were produced to top the range. This has 30,500 miles on the clock and a rare silver bodywork/red hide combination.
rardleymotors.com