Precision: Sky high ambition
The 80th anniversary of the Battle of Britain has caught the imagination of many watchmakers, none more so than Bremont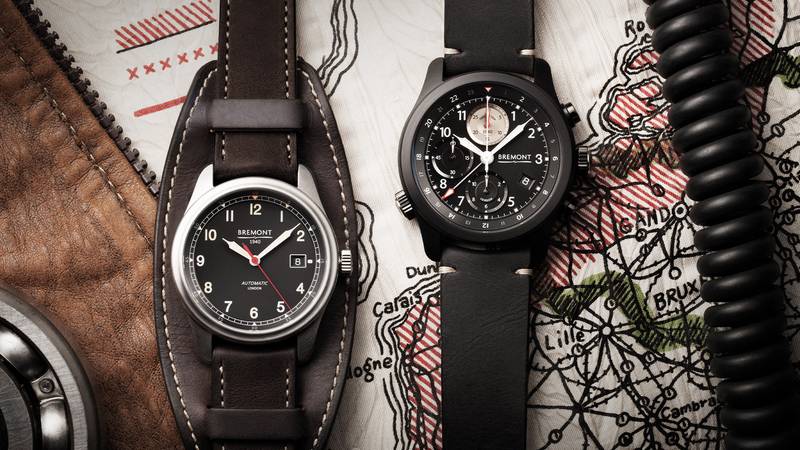 On the basis that most people who appreciate great cars also appreciate great 'planes, let's highlight two watch makers marking this year's 80th anniversary of the Battle of Britain with special models. Zero West's is first (described right), while resolutely British brand Bremont has produced a series of limited-edition sets of two watches which respectively honour the vital roles that the Supermarine Spitfire and the Hawker
Hurricane played in the historic conflict. Bremont was established in 2002 by pilots Nick and Giles English, both of whom were taught to fly as schoolboys by their late father, the noted aerobatic pilot Euan English.
Since selling its first watch in '07, Bremont has made a string of themed limited editions that began with 2008's EP120 containing
material salvaged from a 1942 Spitfire MKV. That was followed by the P51 incorporating aluminium from a 1944 Mustang, the Wright Flyer (canvas from the pioneer aircraft's wings); the DH-88 (plywood from the de Havilland DH–88 Comet 'Grosvenor House' which performed a record-breaking flight from England to Australia in 1934) and the '1918' marking the centenary of the RAF and carrying metal from a Hawker Hurricane, Supermarine Spitfire and Bristol Blenheim.
All of the above sold out fast and most have proved worthwhile buys – EP120s, for example, can change hands for up to £20,000, more than three times what they cost new.