The best vintage motor racing board games
Which motor-racing game did you have in your home – Formula 1, Brooklands or even Monaco? Chairman of the board Gordon Cruickshank recalls the best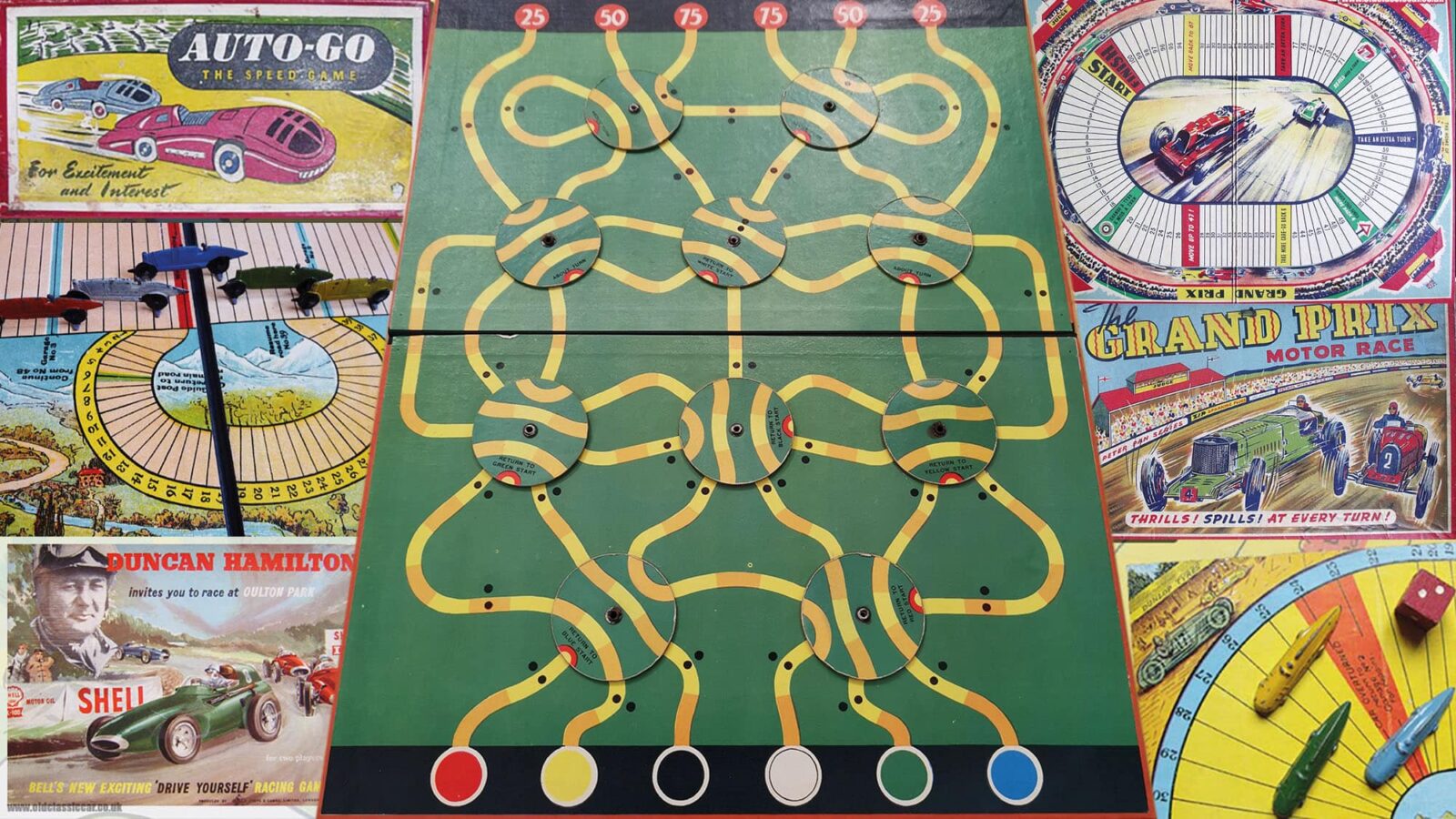 Motor racing as a board game? Can pushing a few counters around a printed track get anywhere near the excitement and noise of the sport? Perhaps not – but then plonking a tiny top hat on a blue square is not the same thing as being a Mayfair landlord. It's imagination that makes it work.
Over the years there have been many attempts to capture the screech of tyres in more or less two-dimensional form and there are collectors out there hoping some faded, tattered box at a car boot sale will reveal an undamaged gaming gem. The truly lucky might find The Gordon Bennett Motor Race game from the early 1900s, with Edwardian racers pounding down a dusty road on the lid; slightly more common is the 1920s Brooklands game where landing on certain squares gives you a flat tyre or an oil leak.
Collector Richard Jones goes into the subject on oldclassiccar.co.uk, listing many. From the 1930s there's Grand Prix Motor Race, featuring an oval track and four streamlined lead cars, and Auto-Go, another example with lovely artwork of country lanes and racing cars, while Motor Racing hits the 1950s with a foldout board for its plastic cars. Gameplay usually means throwing dice, moving spaces and getting knockbacks – snakes and ladders with different pictures. For a racing enthusiast, it's that nostalgic box that appeals.
One inventive variation was Diversion from 1957, a route maze with spinning turntables to send opponents off in the wrong direction. Or for more interaction, go magnetic. Several games offered a steering wheel guiding a tiny car round a track, such as the Duncan Hamilton Oulton Park game, with a plan of the circuit tackled by a plastic D-type and a mugshot of the famous driver on the box top.
"The more pieces, the more likely one is missing"
Chris McClure retails many old games on vintage-playtime.com and has choices you've never heard of. "Older games tend to be 'roll and move'; they have a lovely traditional element but in terms of playability and excitement they aren't the best. But in 1961 came Waddington's Formula 1 which is a fantastic game and brought a new mechanism into the arena. You choose how many spaces you want to move and how fast you want to go, but if you're too fast in a corner you spin off or get some other penalty. Much more skill."
This was a big seller and is easy to find, unlike another prize on his website – Monaco. "This is more complex," says Chris, "with gear choices and two cars per player so tactics count, too. It's very rare to find a complete set of this."
For collectors both condition and completeness matter. Chris says it's easy to replace a missing car for Formula 1, but "the more complex a game, like Monaco, the more pieces and the more likely one is missing. Monaco has 12 cars and 96 cards! But the box is the most valuable element: collectors want the game to be playable but also look nice."
Diversion, Spear's Games
Calling for a different sort of strategy, Diversion, from 1957, is as much about frustrating your opponents as hitting the finish line. Spin the turntables to shunt them up a cul-de-sac while clearing your own route to the finish. This is a childhood favourite of one member of the Motor Sport editorial team! It is currently on Ebay, has some scuffing on the box but includes all six little wooden cars. Rules are printed inside the box lid.
On sale
Ebay, £19.99
Formula 1, Waddington's
Possibly the most successful racing game, Waddington's Formula 1 from 1961 changed the play mechanism to require skill and strategy, relegating dice throwing to imposing problems. A big hit with another of the editorial team, and on sale for many years so not so hard to find. As always box condition counts, though replacement pieces can be found.
This nice example dates from 1962 and contains all its original elements.
On sale
vintage-playtime.com, £79.95
Monaco Grand Prix, Tri-Ang Games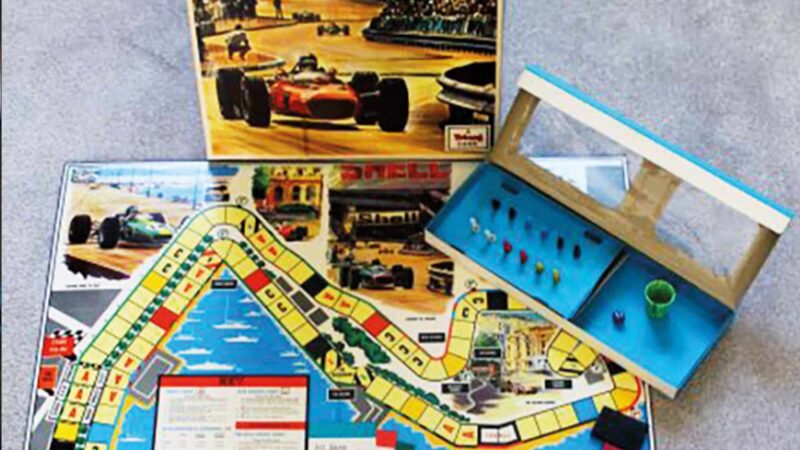 The most complex variant of 'on-board racing', Monaco from 1968 compels players to select gears before each corner while dealing with problems and managing two cars at once so there's plenty of room for strategically deploying one car to give the other an advantage. This set is complete with all 12 car pieces and 96 game cards in a good box. Hard to find, hence its price.
On sale
vintage-playtime.com, £199.95
Huggin' the Rail, Selchow & Righter; On Track with 500hp
A pair of board games auctioned by Barrett- Jackson in the US a few years ago comprising the very American-sounding Huggin' the Rail, a roll-and-move game but with the added twist of lane changes so you can make for the shorter inner line. Also included was On Track with 500hp, a German board game. Both were from the 1930s and in excellent condition.
Sold
Barrett-Jackson, £206
---
My prized possession
MGF Cup car model
Paul O'Neill, touring car star-turned-Gogglebox sensation
"I've chosen a model of my MGF Cup car from my second year of racing, which is where everything turned around for me. My first year was truly awful, but when I moved to Tech-Speed things changed. My sister [singer/songwriter Melanie C, formerly of the Spice Girls] sponsored the car with her Northern Star album and it was in that season it became a reality that I might be able to do something good in this sport. It was bought for me as a gift by Marvin and Sandra Humphries of Tech-Speed; all my BTCC success came with them, so it's a special memento, and it reminds me of the important part my sister played in my career."