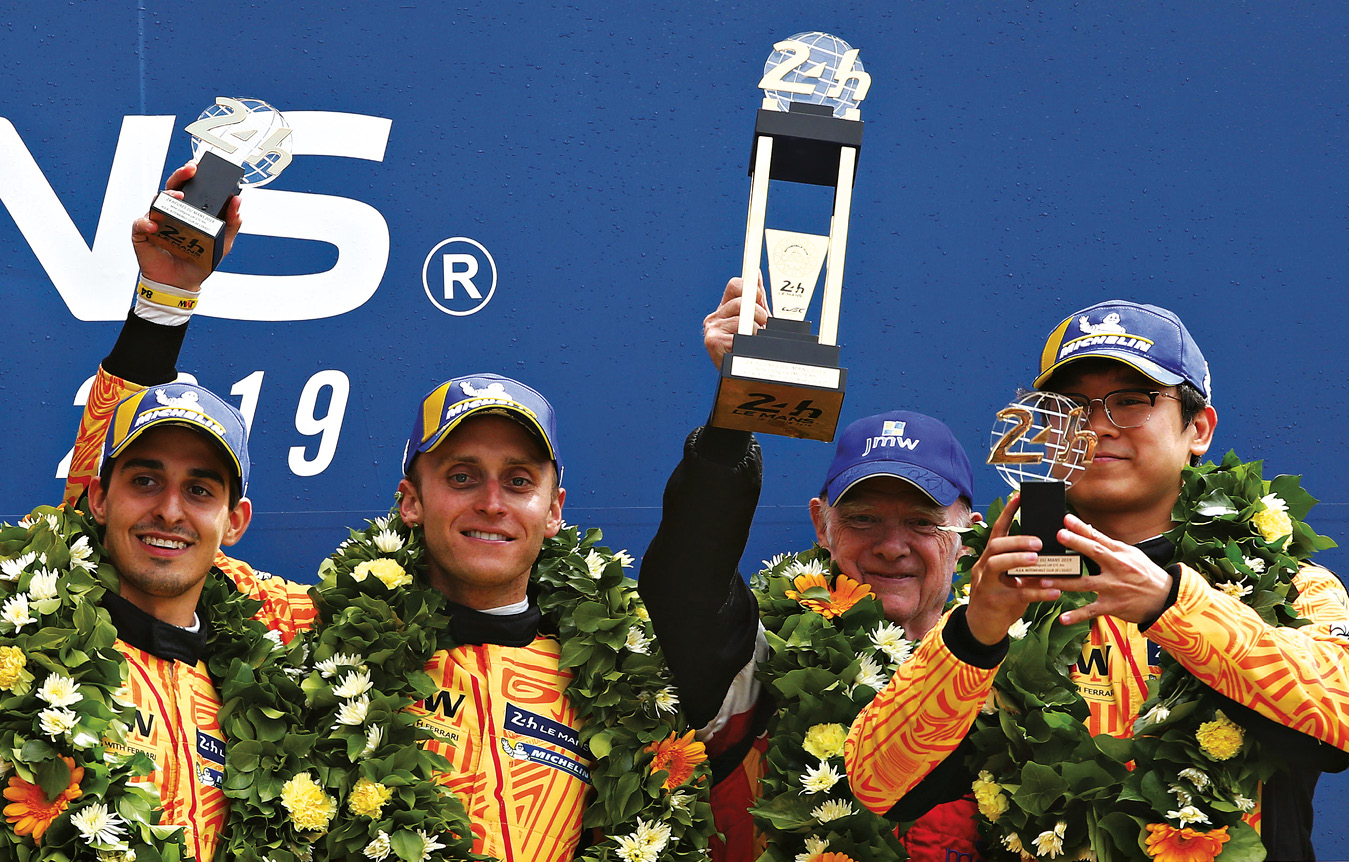 Standing on the podium at Le Mans, Wei Lu looked like any other driver who has conquered the famous 24-hour race: shattered. "I wish we could have done a bit more," he said of his and his team's third place, "but it's hard not to be happy standing up here."
Sharing a Ferrari 488 GTE with Rodrigo Baptista and Jeff Segal, Lu would eventually be bumped up to second in the GTE-Am class after a rival Ford was disqualified. It was a good weekend's work for Lu, who was literally living the dream less than six years after he started racing in earnest.
Lu, 32, moved to Canada from China in 2006 to set up a construction business. He proves that with determination, talent, some world-class coaching and a budget, it is never too late to attain racing glory – even at events like Le Mans. His route to the podium began by enrolling for the Ferrari Challenge, then rising through the ranks until reaching the highest endurance sports car racing echelon.
"It all started in 2014 when I went to my local main dealership and bought my first Ferrari," he says. "The owner said I should start to do some Ferrari Challenge events. He took me to watch a race and I fell in love – it was amazing.
"The following day I decided to buy my first 458 Challenge car, so I jumped right into it. I didn't do the full season, just a couple of races, but from there it just started."
The Italian marque's single-make initiative started in 1993 and claims to have given thousands of drivers the opportunity to compete in high-speed events at some of the best racetracks in the world. This year is the first in which there has been a bespoke UK series, with the last race due to take place at Silverstone in September.
It is open to anyone with a Ferrari 488 Challenge race car, a national 'A' licence and – here's the kicker – a big budget: a full season of four rounds will cost £114,000 plus VAT.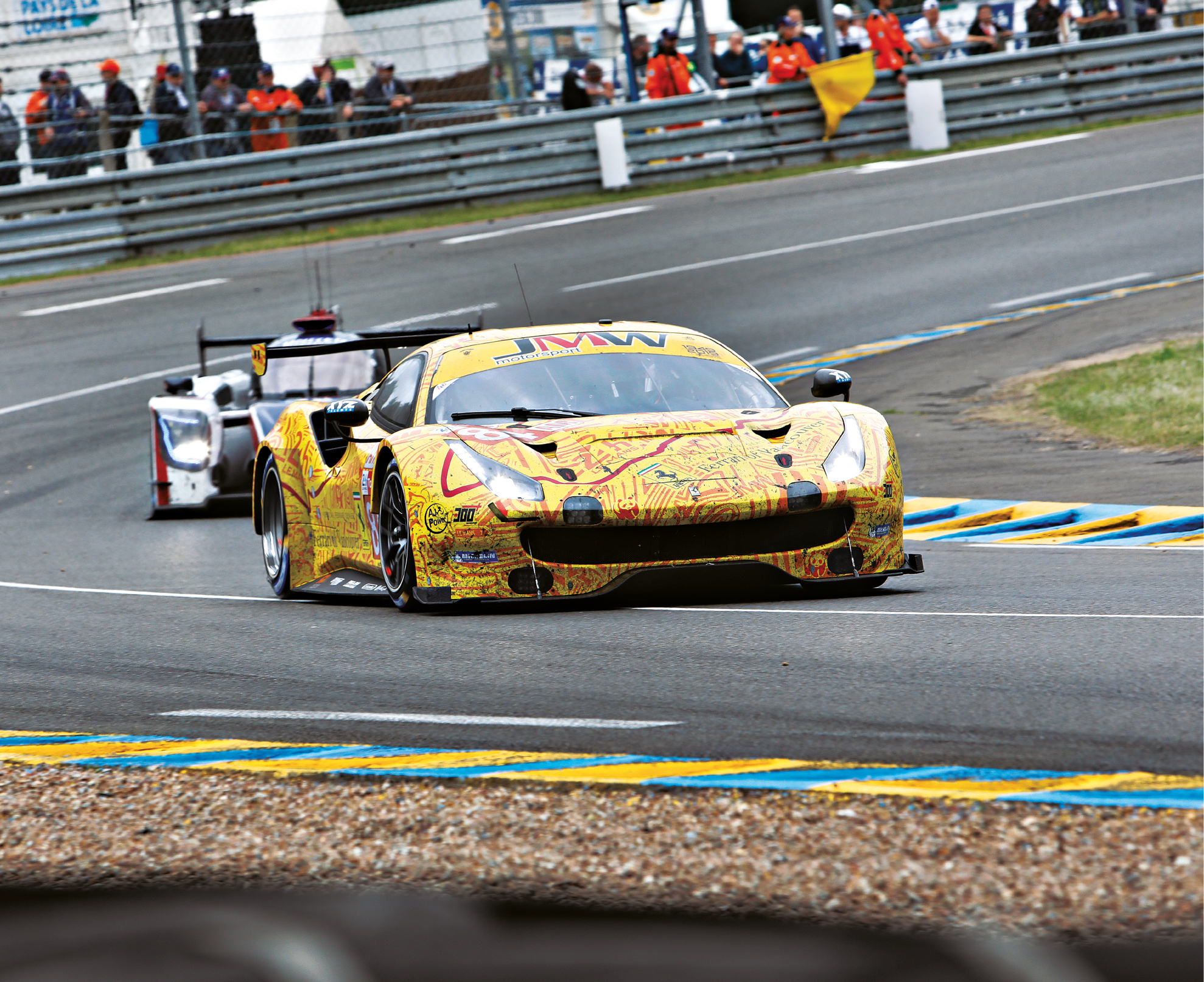 For those Challenge drivers who want to take their hobby further, Ferrari offers progression: "The Challenge is like a ladder system", says Lu. "You can start from zero in the novice class and move all the way up to semi-professional. I went from the bottom to the top and found myself racing against great drivers."
He finished second in the championship in 2017 and decided, along with his coach Jeff Segal – a professional US racer and Daytona 24 Hours class winner – to take it to the next stage. That meant a Ferrari 488 GT3 car and the Pirelli World Challenge SprintX GT Championship series, where he had a decent season in 2018, and then the huge step up from a 488 GT3 to the 488 GTE and the European Le Mans Series.
"The proper way is to start in karts, but that wasn't an option"
"The GT3 is night-and-day different from the Challenge car," he says. "More complicated, more people needed to run it, more speed… To begin with I had no concept of Le Mans, it felt too far for me, but I had watched Jeff do Le Mans and he loved it.
"Then they just happened to have a spot for a bronze-rated driver in the GTE-Am class, which is perfect for me."
Prior to the big race Wei competed at Paul Ricard and Monza in the European Le Mans Series to build his confidence. The team qualified on the second row (in class) for Le Mans then held on for third behind Keating Motorsport's Ford GT and Team Project 1's Porsche. The Ford's disqualification for a fuel infringement subsequently elevated the Ferrari to second.
Lu is realistic about his route to the podium. "Obviously, the proper way of doing this is to start in karts and work your way up, but for me that wasn't an option.
"At my level and starting so late, it is more a matter of investment than sport. As in business you need to invest and hopefully you will get a return – as thankfully I have. If you ask an F1 driver how much has been invested in their careers, it might be hundreds of millions. I've done it for $2m, so in some ways it's good value."