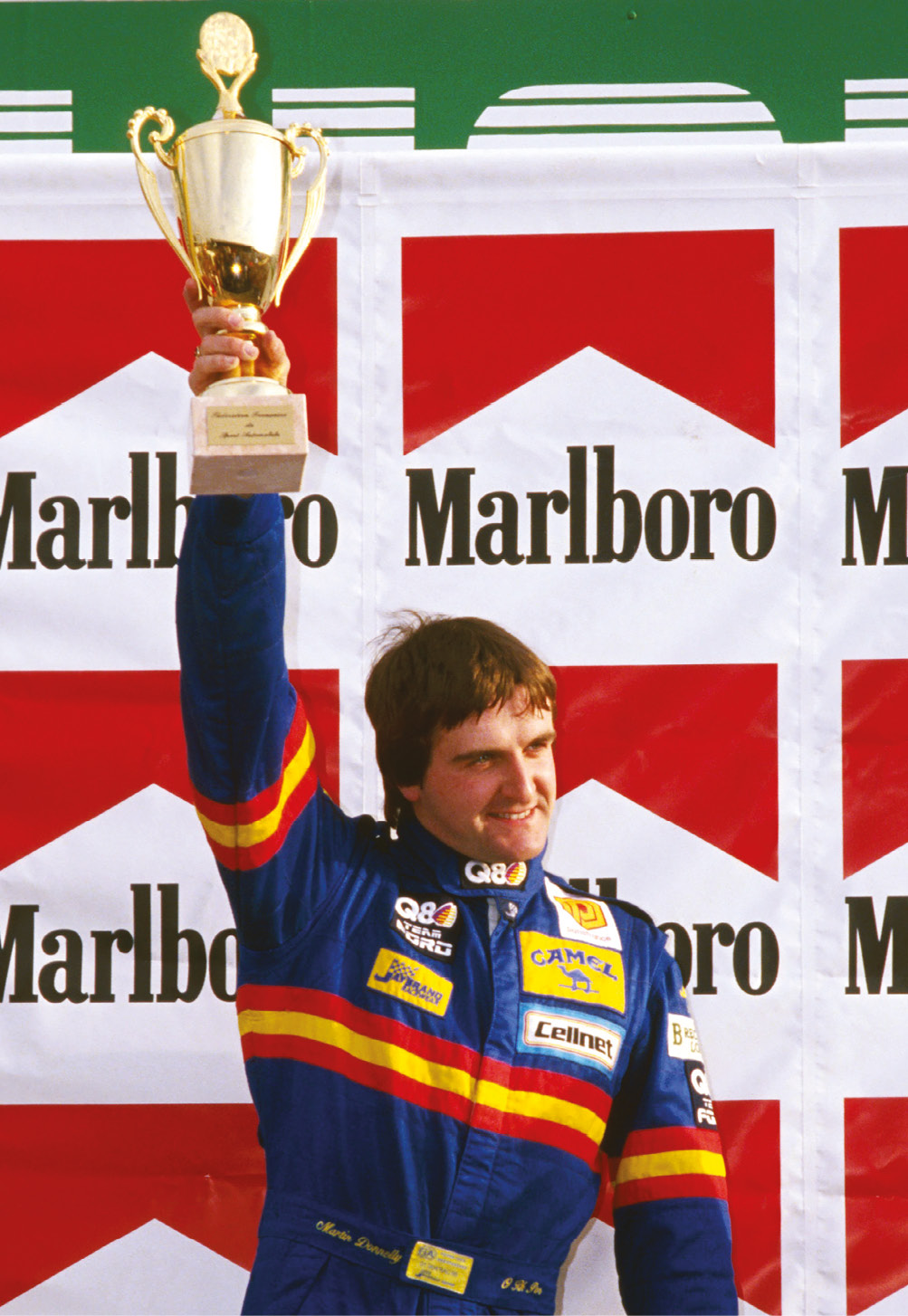 F1 drivers, team members and fans have raised more than £50,000 for former Lotus F1 driver Martin Donnelly, who was in hospital and at risk of losing a leg after a low-speed moped crash.
Donnelly famously survived one of the most horrifying accidents in F1, when the suspension on his Lotus failed at 176mph in practice for the 1990 Spanish Grand Prix.
But the 20mph fall, during a sponsored moped ride for charity, left him in hospital with a broken leg, which became infected and at risk of needing amputation. Although medics managed to save the leg, he now faces several months of recuperation.
The 55-year-old Ulsterman's F1 career ended after his Lotus crash, just before he was due to sign a big-money contract. He now earns a living through driver coaching and a friend set up the fundraiser to cover his living costs while he is unable to work.
The campaign raised more than five times its original target. Many of the 750 donations on the GoFundMe page were attributed to motor sport figures including Susie and Toto Wolff, Dario Franchitti and Jason Plato, as well as Luciano Burti, who stopped racing in F1 after a major accident.
"I want to thank everybody who has donated money," Donnelly told Motor Sport. "It makes me feel very humbled that the community has rallied to support me.
"You hit a barrier at 176mph, go through 44g, and you've all that damage. Then you fall off a bike at 20mph and the pain and everything is exactly the same."