August 24-25,

Silverstone MotoGP, Great Britain
After the debacle of last season there's a lot to look forward to for this year's MotoGP visit to Silverstone.
The less said about the 2018 event the better, after torrential and persistent rain forced the meeting's cancellation due to the new track surface struggling to cope with drainage. That shouldn't be an issue this time around because Silverstone has completed its second full resurfacing in as many years to fix the matter, and the new surface should also be less bumpy and potentially grippier and therefore quicker.
Silverstone is always a spectacular circuit to watch bike racing. It's wide and super-fast, and the dedication needed for corners like Maggotts-Becketts-Chapel truly sorts the great riders from the merely good.
As for the pecking order so far this year, Marc Márquez is almost in a league of his own. At time of writing he'd just taken his 10th consecutive win at the German GP meeting and enjoyed a comfortable points lead heading into the summer break. Barring disaster at Brno (Aug 4) and the Red Bull Ring (Aug 11), it's hard to see anybody but the Repsol Honda man heading the table ahead of Silverstone. But there are plenty of stories behind him. Can Cal Crutchlow impress on home ground? Can Valentino Rossi turn around his troubles with Yamaha?
Plus, the supporting cast of Moto2 and Moto3 usually provide absorbing contests in which you can get the first glimpse of the future MotoGP front-runners.
Weekend general admission tickets start from £90, with grandstand tickets beginning at £110 via silverstone.co.uk.
Local Knowledge
HOW TO GET THERE Easily accessible via either the M1 or the M40, Silverstone is almost harder to miss than it is to find. Simply follow the A43 from either main motorway and it's well signposted.
ALSO GOING ON The action's not just on track, it's on stage too with a series of concerts over the race weekend included in the admission price. Clean Bandit perform on the Saturday night.
DON'T MISS The Moto3 race. It's early on Sunday and is always one of the best events of the entire weekend. About 30 teenagers going wheel-to-wheel is too good to miss.
---
More August Events
OLDTIMER GRAND PRIX August 9-11, Nürburgring, Germany. Most of the meeting takes place on the new circuit. Most, but not all… and that lends a special quality to the Oldtimer GP. Expect machinery spanning about 60 years, including GTs, single-seaters, vintage and touring cars.
BONNEVILLE SPEED WEEK August 10-16, Utah, USA. The world-famous salt flats open for the business of speed for the first time this year, playing host to seven days of record-chasing as cars, bikes and, er, rather flamboyant creations attempt to set new straight-line benchmarks.
NASCAR August 17, Bristol, USA
RALLY August 17, Ulster Rally
BTCC August 17-18, Thruxton. The British Touring Car Championship returns to Thruxton for its second instalment at the UK's fastest track. The BMW team has been on top so far this year, but will that last into the season's second half?
INDYCAR August 18, Pocono, USA
WRC August 22, Germany
NASCAR August 24, Road America, USA
INDYCAR August 25, Madison, USA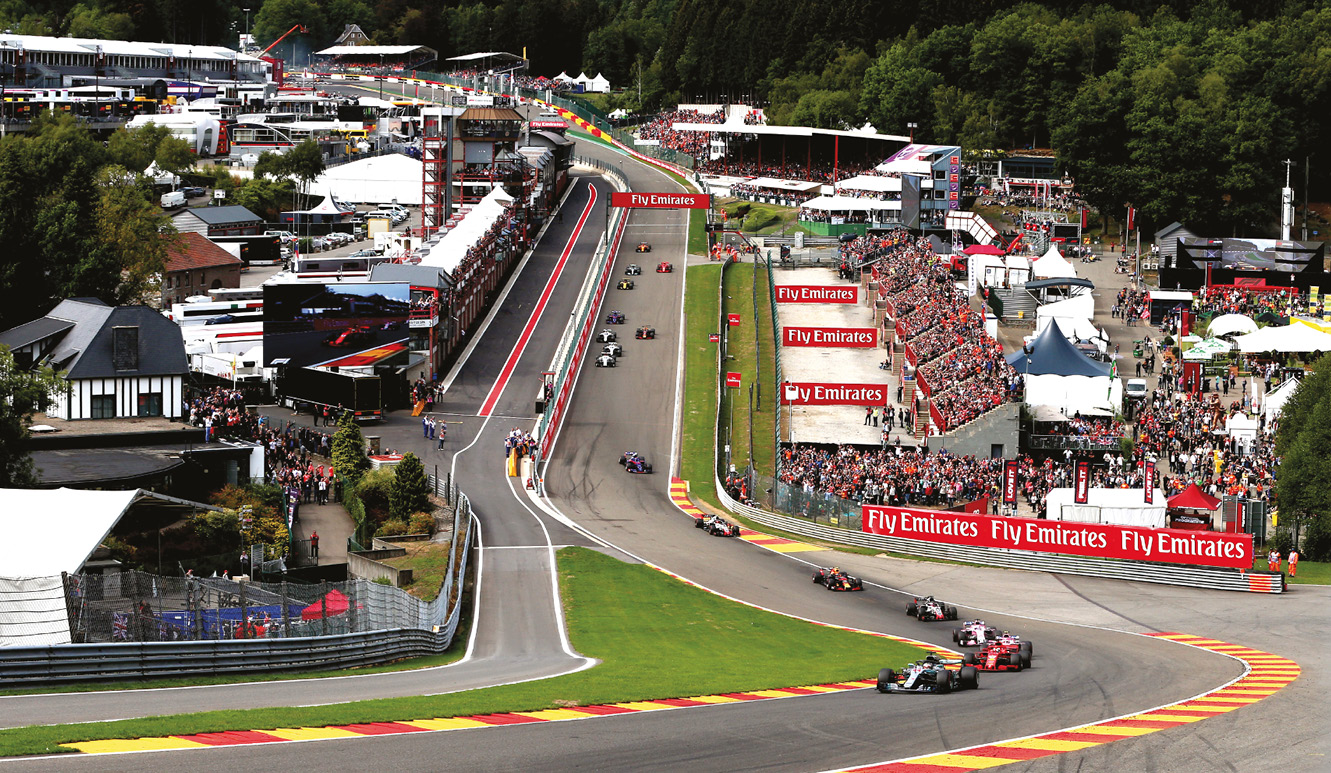 FORMULA 1 August 30/September 1, Spa, Belgium. The summer break often means a timely reset in the GP season, and F1's annual trip to Spa is easily one of the most anticipated races of the year. Gorgeous scenery, race cars, frites and mayo… what more could you want?
FIA WEC August 31/September 1, Silverstone. And just like that, the World Endurance Championship is back before you know it for the 2019-2020 season. There's no Fernando Alonso, nor many LMP1s, but the GT class is still strongly contested. An event not to be missed.