Racing Lives: Dean & Esmee Hawkey
While hardly a surname that is  steeped in motor racing history, the Hawkey family is making its mark through some top championships. Esmee is perhaps the driver you'll know best thanks to her dual campaign in the new W Series and the Porsche Carrera Cup GB. It's an ambitious season for the 21-year old from Chislehurst, but she was inspired by her father, Dean, who has a more unconventional background. Interviews by James Mills.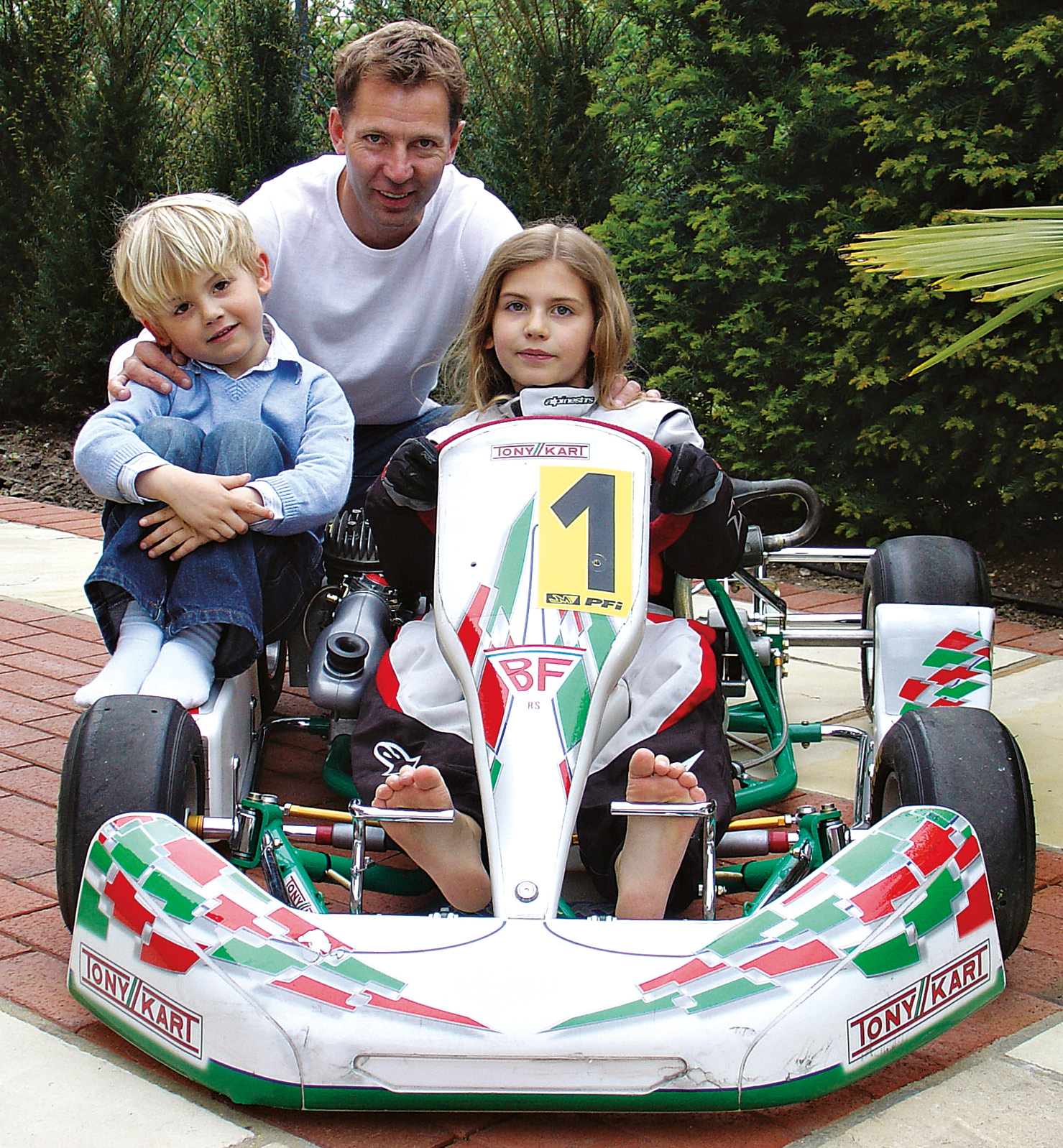 Dean: "You could say I'm a frustrated racing driver and that I'm living out my ambitions through Esmee.
At the age of 14 I chose between karting and motocross, and opted for motocross. But it's a good job I did because that's how I met Esmee's mother, Nicolle, when I was 19, at a race weekend in Holland.
By 21, I focused on my new business and didn't return to anything competitive for another seven years. It was Terry Rymer, a great friend, who suggested we go karting. So the pair of us bought karts and went to our local circuit where we messed around, and I thought, 'I rather like this'.
So then I threw myself into it, entering the most competitive series – Formula A in the British Championship – with a Rotax Tony kart. I was racing against people like Jenson Button, Jamie Green, Dan Wheldon, Susie Stoddart and Anthony Davidson. It really was a golden age of karting then.
The trouble was, they didn't like it. They'd all been racing together from eight to 16, and suddenly a 28-year-old turns up and is running at the front of the grid. It's never happened before, and in such a cliquey sport they're all asking 'Who is this guy?'.
After karting, I was making a bit of money on the side by buying BMW M3s in Germany, with Terry, and selling them in the UK. We stumbled across a little car lot near the Nürburgring, and over time we'd go on to buy about 40 M3s from the place.
The guy that was running it was Alexander Böhm, who went on to establish Black Falcon, which is one of the big racing teams in Germany, and he suggested we did some endurance races together at the Nürburgring. We did the 24-hour race, in a BMW M3, the VLN for three seasons and the Dubai 24 Hours.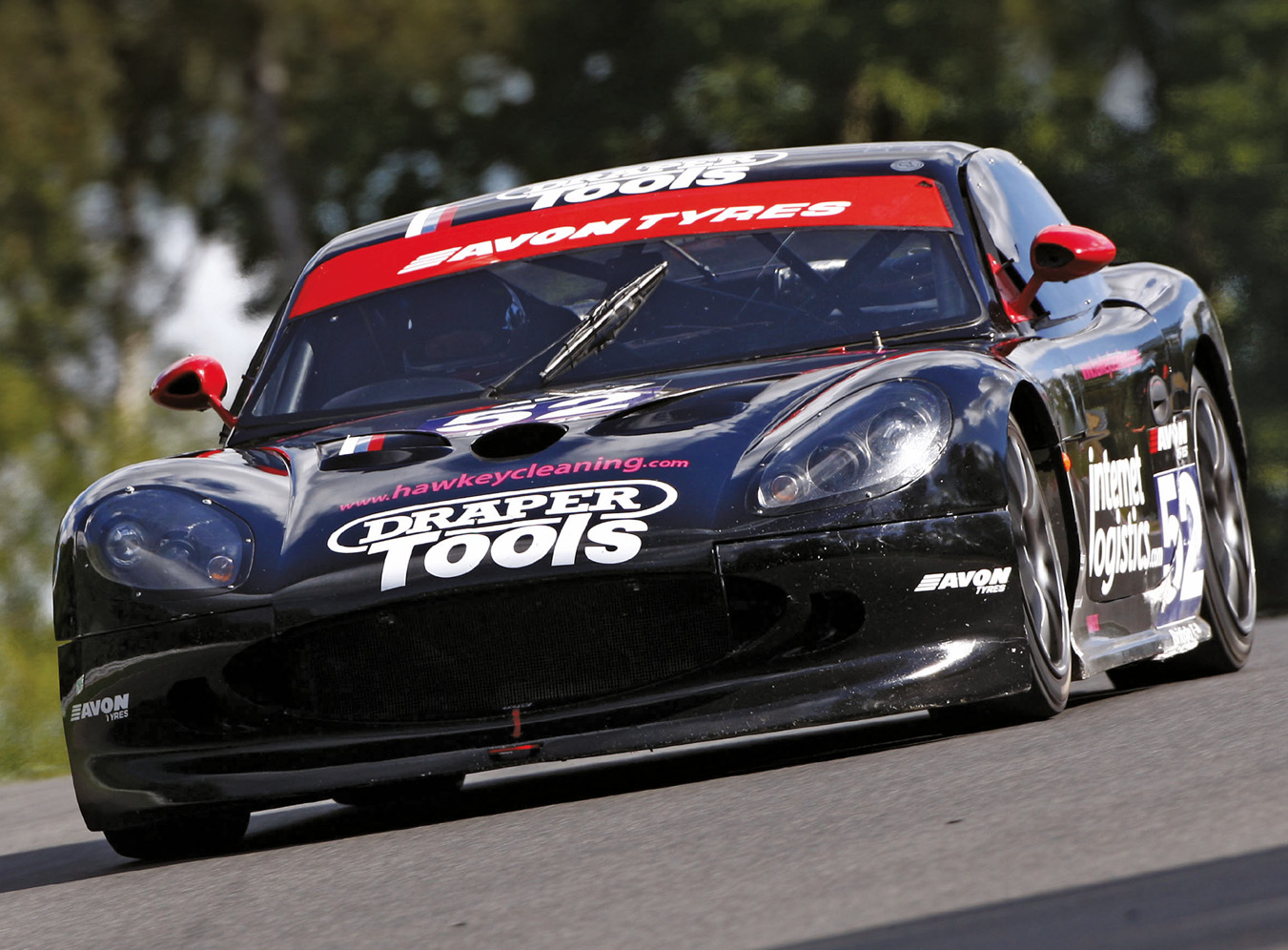 With the kids growing up, I found time for one more race in the British GT Championship, driving a Ginetta in the GT4 class, and there was karting at the Monaco Cup six hour race. So mine wasn't exactly an orthodox path through motor sport.
But it was enough to sow the seed for Esmee and her brother Ethan. She used to love watching us at the Monaco Cup. Growing up, she was quite a shy little girl, but underneath it all she's always been very determined.
Initially, Nicolle and I weren't sure what to expect when we got her a kart. We thought Esmee just wanted to have a bit of fun and didn't dream that we'd all go on the journey that we have experienced.
She won her first novice race and that was it – we were off! My dad would mechanic for Esmee and I'd be with Ethan, her younger brother. Esmee would joke that Ethan was the golden child.
It's a lifestyle choice, I suppose. People outside of motor sport can't understand what you have to put into it, the commitment in terms of time, finances and the mental side of it. But what you shouldn't do is dwell on things, which is a lot harder to do than it sounds. For example, Esmee was racing in the Porsche Carrera Cup at Croft and had a terrible weekend. She was off the pace; she crashed the car in practice; she finished low down the order.
Ordinarily, we would analyse the race weekend. But at the end of this one I said, 'We're not going to talk about it, because nothing positive will come of it. Let's focus on the next round, at Oulton Park, in two weeks.' We went there and she had a great weekend.
So as a parent you have to help your child stop things consuming them. Focus on the positives and be there for them. It's hard to do but it's incredibly rewarding when it all comes good."
---
Esmee: "The racing bug started because of dad. From a young age I would go and watch my father racing. The Monaco Kart Cup left the most lasting impression. It was a street circuit, all very glamorous for a kart race, and my younger brother, Mum and I would go with Dad.
You could watch the karts charge around the swimming pool complex. Back then, I'd jump into my Dad's kart and it was huge for me. From the surrounding environment, I'd assumed it wasn't something that girls could do, but by the time I was seven years old I asked Dad whether girls could race, and was surprised to learn it was possible.
This seemed to set off something in Mum and Dad, because for my eighth birthday I was given a Cadet kart. Dad hid it in a van he had from work, and told me he had a surprise for me.
It was a surprise… in more ways than one. It was second-hand, and for whatever reason all the body panels were covered in stickers of flowers. Straight away, I asked, 'Can we take all those flowers off it?' It wasn't very motor sport.
My grandfather worked as my mechanic for years and years through the karting scene. It meant we were very close. Once I'd got enough signatures to upgrade to a yellow plate in the Cadets, I got my head down and was battling for the championship. At the final race, at Ellough Park, [in Suffolk] I had set the fastest lap and was doing everything right to take the championship until I was punted off. It was gutting.
But there was a silver lining. Lawrence Tomlinson of Ginetta had been watching and saw a lot of potential in me, and gave me a scholarship for the Ginetta Junior Championship in 2015.
It was a great platform to get into car racing and taught me a lot of race craft, but the race weekends rarely went my way. Then came the GT Cup; I competed in a Porsche Cayman GT4, and at the end of my first season, I was runner up in my class.
"My leg was broken, but the adrenaline had been keeping me going"
So my sights were set on winning the following year. But during a test day at Brands Hatch I spun off at Clearways and was pushing so hard on the brake pedal that I locked out my leg.
I climbed out of the car and was walking around, looking at the wreckage, and then the medics arrived, when suddenly I lost my vision and shouted to the medical team, before collapsing. My leg was broken and adrenalin had been keeping me going.
After having most of the year off, I came back for the last race at Donington and won, which I needed to motivate me.
If I thought there was a big jump from the Ginetta Junior to the Cayman GT4, it was nothing compared to moving on to the Porsche Carrera Cup. The 911's a tricky car to drive; there's a very fine line between being absolutely on it and a couple of tenths off the pace.
Equally difficult is the cost of running the car. I'm lucky to have sponsors that have supported me for a number of years. And I think that being female helps simply because you're a rarer quantity in motor sport, which maybe makes me more marketable.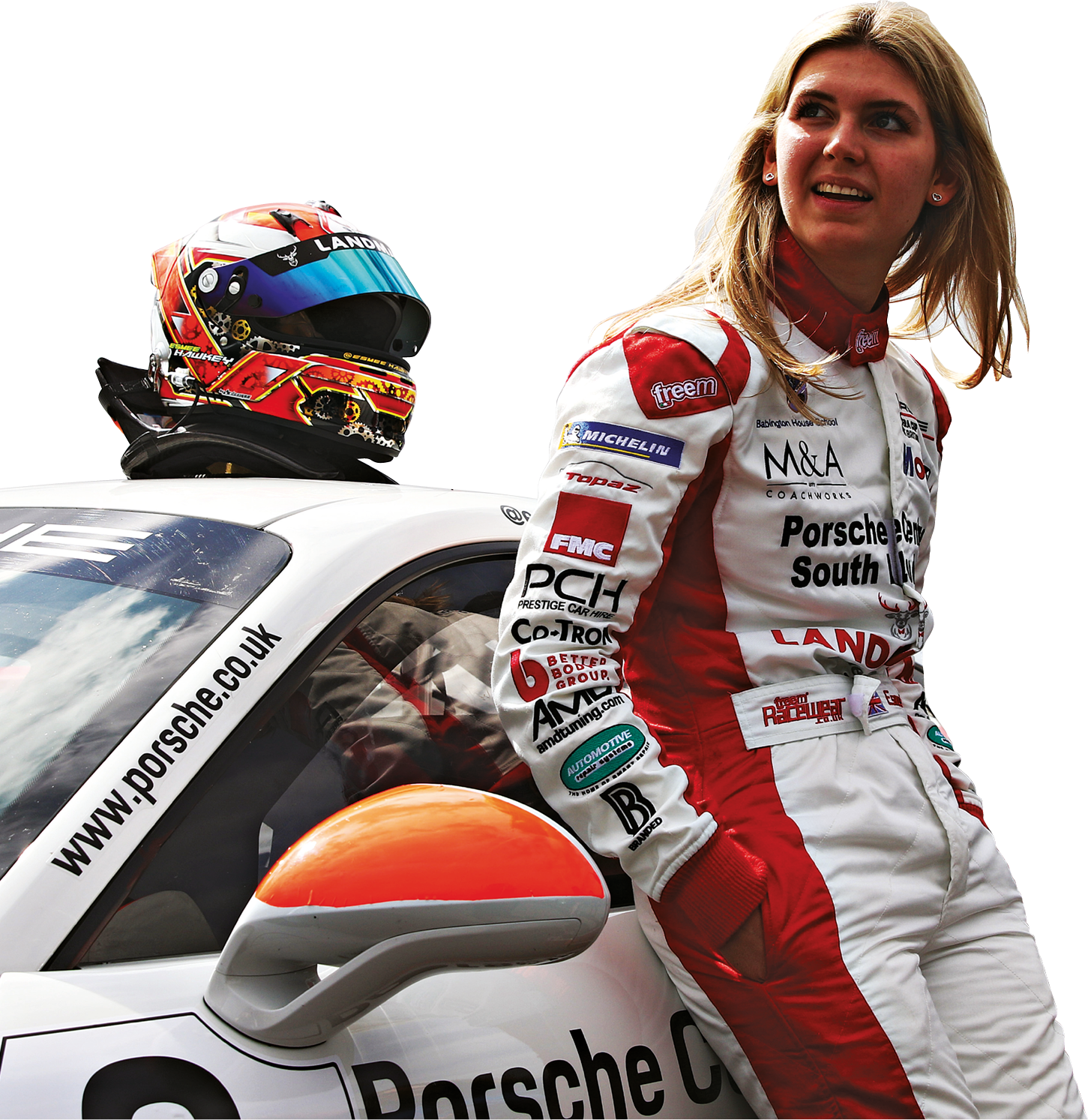 Dad has supported me, too. He's been a huge part of my career. I've looked up to him ever since those early days of karting, and he and Mum even backed my decision to put my accountancy exams on hold once I was selected to go through to the final selection rounds of the W Series. Handing in my notice, after two and a half years of hard work, was kind of scary but looking back I wouldn't do it any differently. You just have to give it your all.
We don't see enough women in the world of motor sport. Hopefully W Series can fire lots of them into different racing series. It was a once-in-a-lifetime opportunity, and Sean [Wadsworth, chairman of W Series] deserves praise for having the vision and courage to make it happen. We don't pay for our drive and they don't expect anything in return from the drivers. But they will need sponsors to give it long-term viability.
The pressure during the qualifying stages for the W Series was tough. They threw everything at us over long days: skid pans, doing donuts, physical challenges, mid-engined rear-wheel drive cars, front-engined, front-wheel drive cars – I gave it my absolute maximum.
There was a great team spirit at the start, and it was nice to make new friends, but it was survival of the fittest. And that continues in the championship, where we're friendly off track but real rivals on track.
It's a great way to propel us into higher classes. Hopefully we'll see a few more names follow Jamie Chadwick [Williams development driver] into Formula 1, one way or another."
---
Follow James on Twitter @squarejames