Letters
Mark Hughes's web report on the 2019 Canadian Grand Prix was interesting and there are some aspects that reflect the general position with regard to fairness in motor racing.
I am not sure what comes first, the regulations or the racing spirit? Can we allow racing on the basis of contact? When I saw Ayrton Senna barge Martin Brundle on the straight at Snetterton many years ago and the stewards called it "a racing incident", I realised we were on a slippery slope.
In the case of the decision in Canada, the stewards were spot on. The case is not whether Sebastian Vettel was on the edge of losing control – he had lost control and was regaining the track. Even at speed that's his responsibility and that pedal on the right can go both ways, down or up. I know about the age-old arguments that racers won't give in, but we've had very good competition without all the barging.
The flaw lies in the belief that the leading driver has a claim to the racing line. If someone is catching from behind and has their wheels next to yours, you need to modify your trajectory to accommodate them.
Gerard Sauer, Streatham, London
---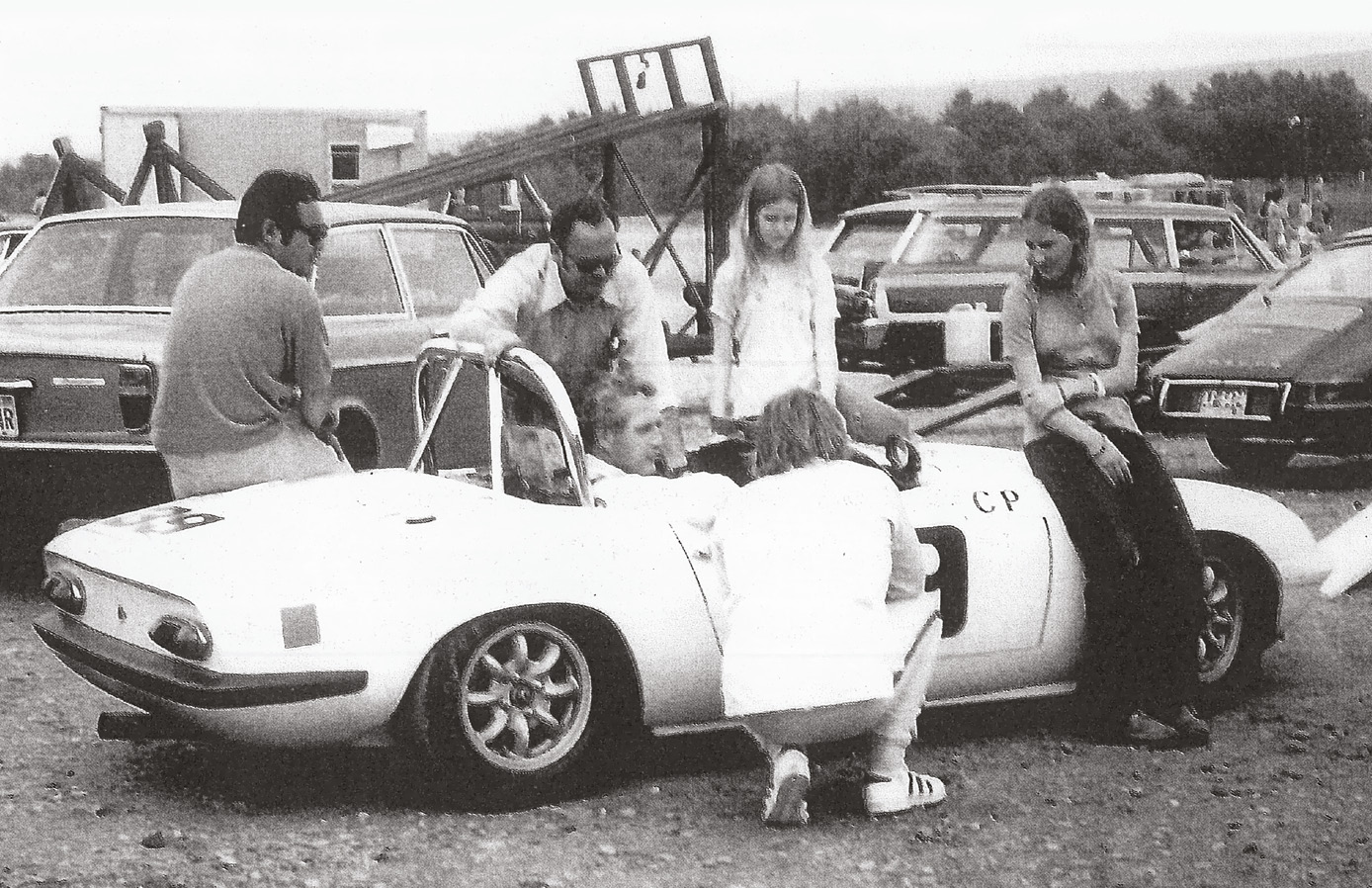 I enjoyed your recent Paul Newman articles, which brought back good memories. It was good to see his smiling face again. The one detail that disturbed me was the implication that Newman's wins in my Lotus Elan at the driving school and his first regional race win are not corroborated.
My friend Peter Mullen had four Datsuns to build for Bob Sharp's team. Newman requested a car, but there was not enough time to build it and give him enough time to attend his course and qualify for that season's races. Since my Elan was driverless, I suggested that he could use that instead.
Newman did win the school race! After that, his Datsun 510 was still not ready for the first regional event of the season, so Peter, Paul and I went to Thomson Raceway  and Newman won again in my Elan.
Richard H Yagami, Altadena, California
---
I am writing to inform you of the sad death of former sports car entrant Richard Cleare, for whom I worked as team manager between 1980 and 1987. Richard formed the team to contest rounds of the World Endurance Championship and, in particular, the Le Mans 24 Hours.
The team never had many staff and remained indebted to like-minded enthusiasts who gave up some of their leisure time to help out during race weekends. Lack of sponsorship did not dampen Richard's enthusiasm and drive and the team's efforts were rewarded on many occasions.
Richard's Porsche 934, rebuilt at Autofarm and immaculately prepared, became one of the most competitive cars of its type. With Tony Dron and Richard Jones, he finished 13th overall and first in class in the 1982 Le Mans 24 Hours.
In 1986 Richard purchased a March Porsche 85G from the USA and took another Le Mans class win, but financial constraints finally brought the story to an end after the 1987 Silverstone 1000Kms.
The sport has lost one of its true gents, the like of whom we shall not see again.
Peter Twitchen, Holbeach, Lincs
---
Robert Ladbrook's recent article on the future of Formula 1 as a pay-per-view TV spectacle was interesting, but I have to admit that the current arrangement of evening highlights on Channel 4 suits me fine.
I have spent too many fine Sunday afternoons thinking, "I should be outside doing something useful, rather than watching controlled tyre management."
Ian McRae, North Lanarkshire
---
Heroes of Le Mans – I can't wait to read about my hero! Number 1 – yes, he was brilliant but drove good cars. No, my hero isn't in the top 10, but then he only won once. Maybe the top 20? No.
His team-mate is in at 23, so I must get to him soon. Top 30 – 40 – 50? No. There must be a page missing?
This man won the race in one of the most dangerous and fastest cars in the most evil weather ever seen at Le Mans. The previous year he was leading the race by four laps after 21 hours when the clutch failed. The year after his win he finished second at an average speed of 137.43mph.
Come on boys, this guy is a living legend. A man still racing today. Who is he? Richard Atwood.
Martin Wain, Chesterton, Staffs
---
While reading some past issues I came across a dispute between readers over the provenance of Chaparral as the name for Jim Hall's supremely advanced sports racers. It is truer that chaparral is a shrub and less true that it's a bird, although both have merit. The bird lives among the chaparral in the high desert of the American south-west, from which its nickname was derived, originally as chaparral bird, itself a colloquialism for the road runner, officially known to ornithologists as Geococcyx californianus.
The road runner has a top recorded ground speed of 27mph and is able to fly short distances to escape predators. Its wings generate lift for that purpose and, unlike its high-winged racing namesake, simple gravity provides all the downforce needed.
Jules Delacroix, Santa Barbara, California, USA