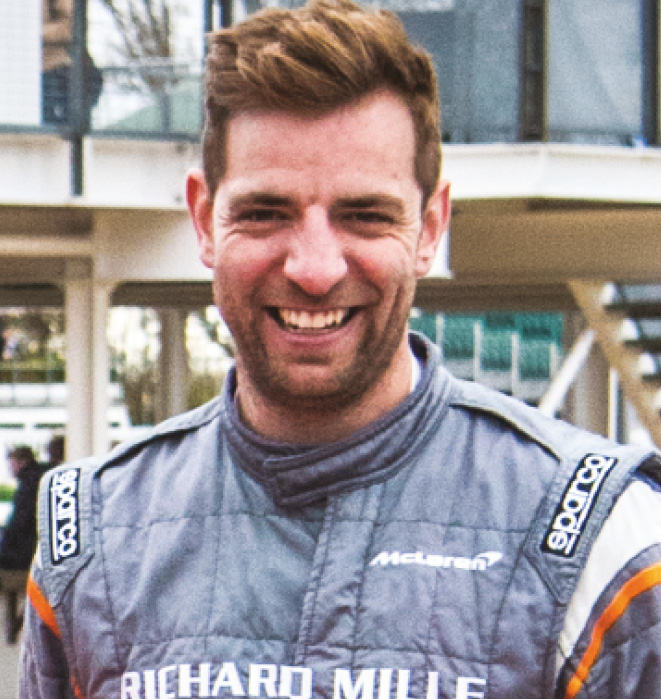 How far things can come in six decades. Across the timespan of McLaren engineering, technology and design has moved on light years.
Just take a glance at the Zerex Special – the car that launched Bruce McLaren Motor Racing in the mid-1960s – alongside the latest road-going offering from the firm that carries his name, the 720S Spider.
Not so much chalk and cheese, more chalk and autoclave-cured carbon fibre.
But, while external appearance couldn't be more different, does the driving sensation change much with it?
Joe Osborne is one of McLaren's roster of development drivers. Having raced in high-ranking championships like British GT, the Blancpain Endurance Series and Michelin Le Mans Cup, he's well versed in modern sportscars. So much so that McLaren has entrusted him with the development of its  new 720S GT3 customer racing machine.
But how would the 30-year-old from Bedford cope with stepping back in time?
"I've raced a Lotus 19, a Lola T70 and a Group C Nissan so historic cars aren't entirely new to me, but I've never driven anything as unusual as this," says Osborne, surveying the svelte Zerex, dressed head-to-toe in McLaren GT race gear. The sponsor-decked overalls contrasting starkly with the bare Zerex bodywork.
"The first thing that strikes you is the Zerex is absolutely beautiful… proportion-wise it's perfect. You can tell it's the product of some creative engineering loopholes, because nothing about it is entirely normal.
"Getting into it is strange – it's like a modern prototype where you have to navigate wide bodywork before lowering yourself in. But once you're inside it feels like a single-seater. In period, this car was a cutting-edge prototype of sorts.
"To start it you prime the fuel pump and flick the master switch, then push the starter, and everything gets loud. The moment that Coventry Climax fires up the vibrations hit you right in the spine. It instantly establishes that connection between you and the engine. It's a completely different sensation to a modern car, where there's always some sort of separation, be it mechanical or electrical. You can feel the pistons firing and almost don't need to look at the rev counter because you can feel what the engine is doing.
"Pulling away, everything is easy going. The clutch is light and progressive and when you get up to speed the chassis feels solid. A lot of classic cars can feel quite loose, almost like there's a weld broken somewhere, but this felt direct and responsive. You can feel how it's riding bumps and reacting to camber changes through the chassis and steering. There's also now a fifth gear, which it didn't have in period, but which it definitely needs with the modern engine.
"The throttle response is stunning. You have so much torque, and it pulls right away, even from the fewest revs. It's got 270bhp and is very light. We're at 500bhp per tonne with the GT3 car, so the two are similar in power-to-weight, but that's about it."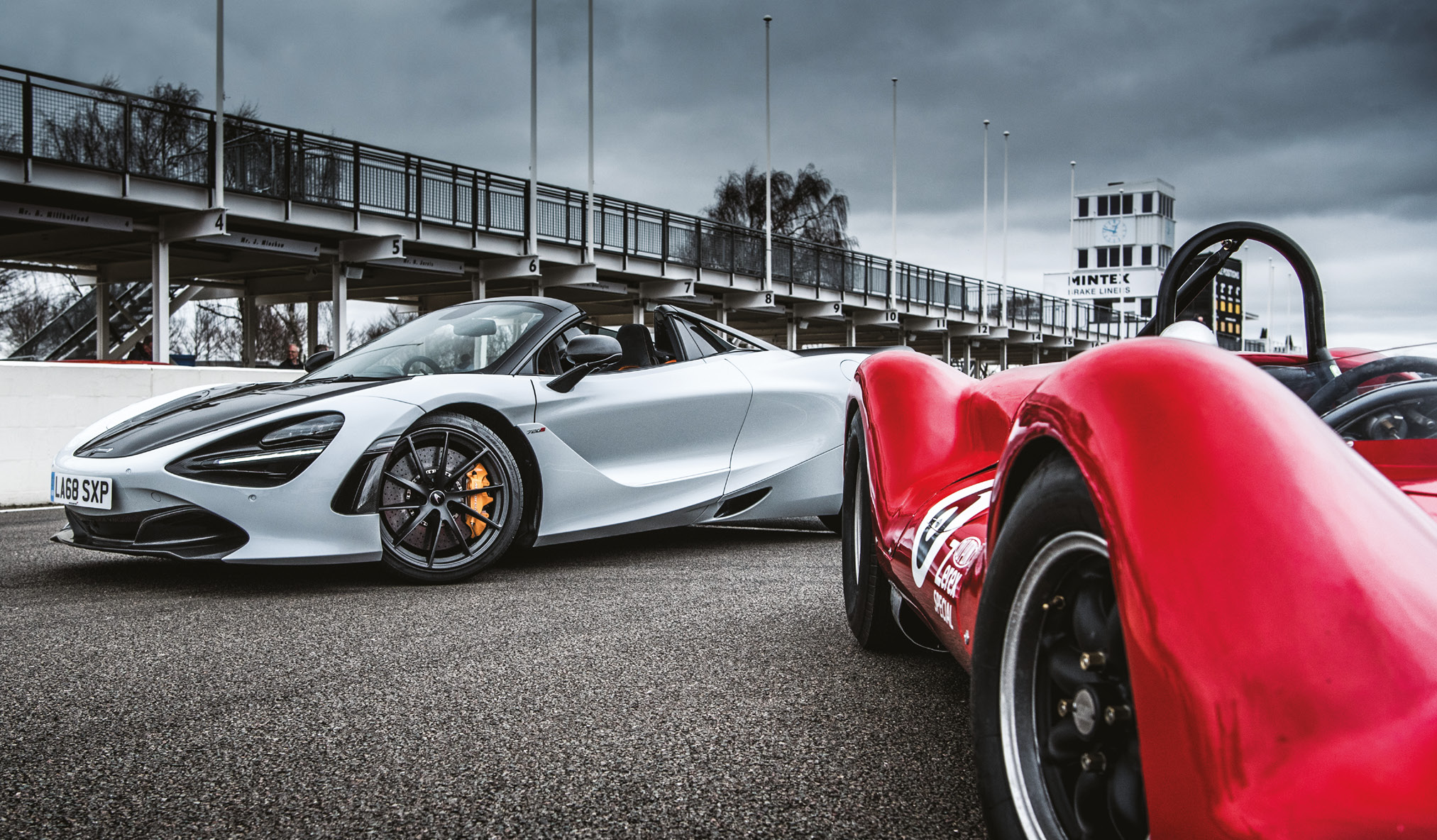 And what are his impressions about how the Zerex came to life, and what it represents against a modern era of single-make series and often stifled ingenuity?
"Nothing in the 1960s was homogenised," Osborne says. "Imagine the R&D hours that went into this car – it was probably nothing. Now we will do 4000 hours of R&D on computers, but back then you just had the brightest minds thinking simply how to make a sports car. It's like a rolling laboratory for sports car racing, and I love its quirks.
"One of my favourite bits is the addition of the bulb horn bolted under the dash. Scrutineers told Penske all cars had to have a horn, so he just strapped that on because it did the job and kept the car legal.
"There's an emotion that we don't get much of anymore. Modern racing cars are so clinical and performance-focused, and the result of that is we have great racing. At the Spa 24 Hours you can have 60 GT3 cars within a second of each other. But the downside of that is you do lose some of that emotion and rawness each time we find more technology.
"They told Penske all cars had to have horns so he fitted a bulb horn"
"This is a special little car. I grew up reading about Can-Am. It was  iconic and such a key area of sports car racing history, and you can see the roots of it in the Zerex. I can see why it appealed to Bruce, too. From this car he worked out what he wanted to do, and I can only assume he bought it because of its adaptability. He could pick and change whatever he wanted with it, with no restriction. It was one big experiment. Penske and McLaren could both apply their trade… This is a snapshot of a time when so many things were changing."
McLaren as a company has also recognised the car that essentially kick-started the brand. McLaren Automotive CEO Mike Flewitt told Motor Sport: "I am delighted to see this car back. It plays such an important part in the history of McLaren, as it was undoubtedly hugely influential on not only Bruce, but also the development of sports cars into Can-Am cars. The Cooper history is very significant given Bruce's success with the team [in F1] and hands-on experience with its cars. Then, to further tie in Roger Penske, a legend of motor sport and the automotive industry… It all makes this car's history fascinating."